My girls really love doing Christmas craft activities.  When we are at home, I often sett up easy craft activities for them, as it's a fantastic way to keep them happy and entertained.  They love being creative and enjoy the sense of achievement they get when they have completed on of their crafts.  This easy Christmas paper plate craft tree is something we are going to enjoy making for the entire festive season so I thought I would share it with you too.  It took me about 10 minutes to set up and the girls really enjoyed making their Christmas paper plate crafts.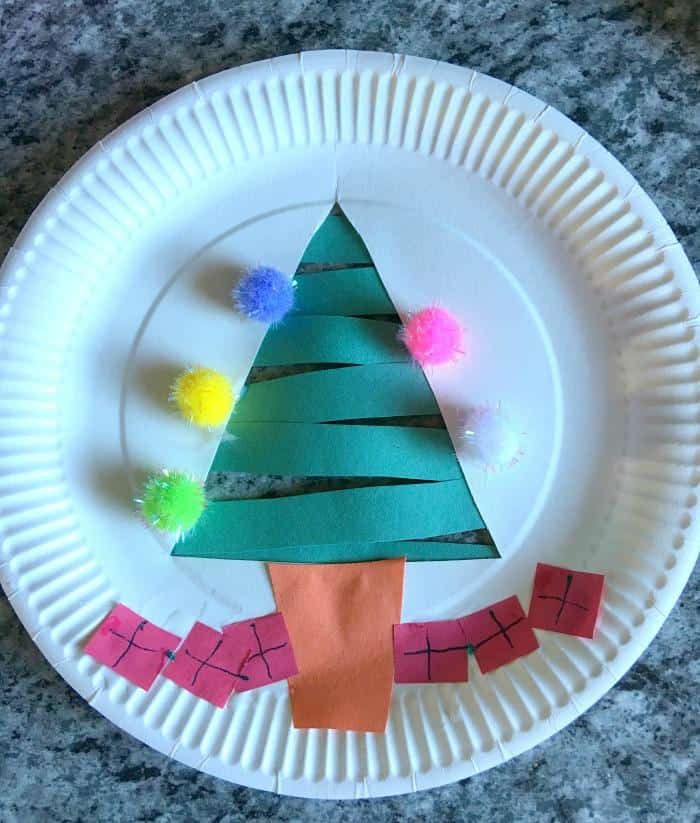 How To Make Christmas Paper Plate Craft Trees
What Do You Need
Paper plates
Scissors
Coloured paper – green, red, brown or whatever you have
Pom poms
PVA glue or glue sticks
Coloured pens – glitter pens work really well
Christmas Paper Plate Craft Tree Instructions
1. Cut out some triangle shapes from the centre of a few paper plates. This will make your paper plate Christmas tree shape.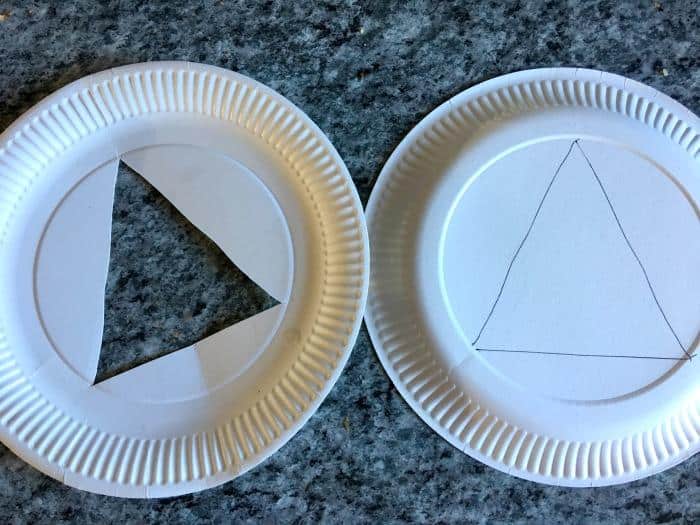 2. Cut some shapes from the coloured paper.  You will need green strips to make the Christmas tree.  Make sure you make these strips long enough to reach across the triangle at the widest point and there's enough length for them to be glued into place.
Also cut some squares to make presents to go under the tree and a trunk or pot shape for the base of the tree.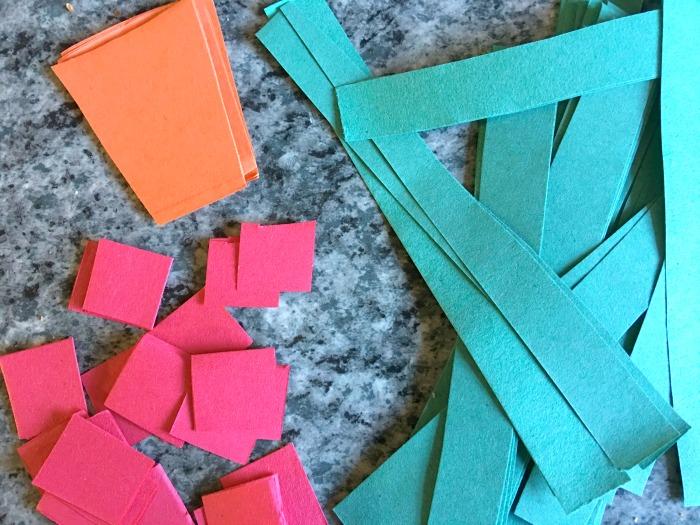 3. All the kids will need to get started now is some PVA glue or glue sticks, some pom poms and some pens for decorating.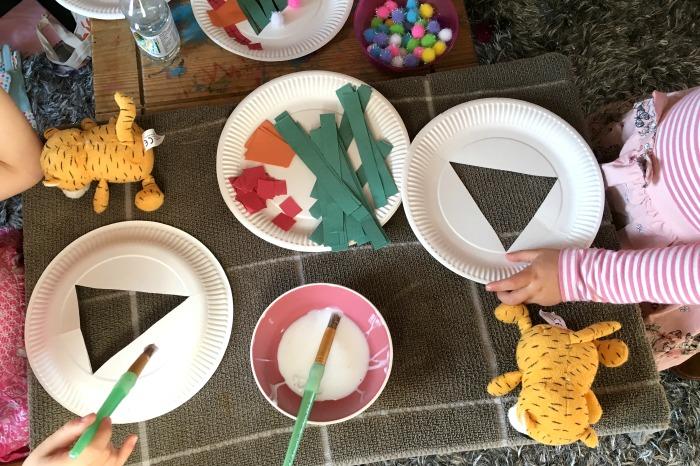 4. Turn the paper plate over to the back and paint some glue around the edges.  Then place some strips of coloured paper from one side to the other.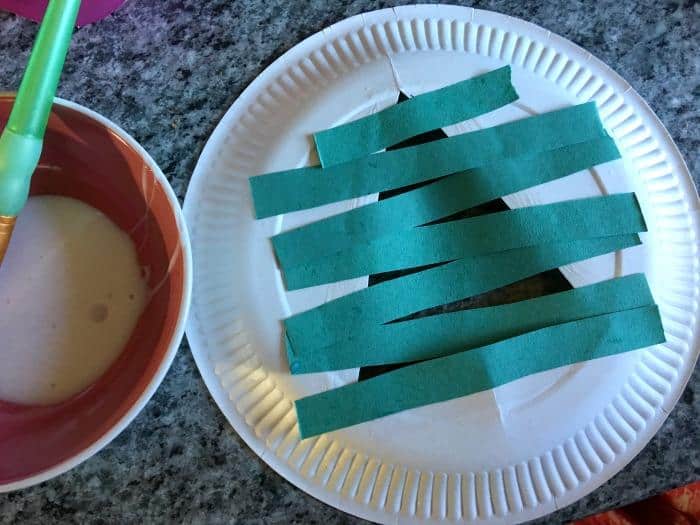 5. Turn the plate over to the front and glue on some pom poms for Christmas baubles and a trunk on the bottom.  Your Christmas paper plate craft tree is starting to take shape!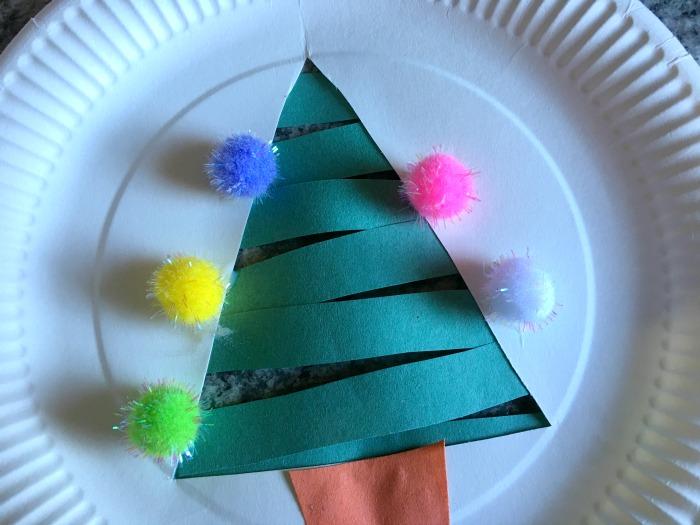 6. Add some square shapes that you made from the coloured paper along the bottom to make the presents under the Christmas tree.  The kids might like to decorate the presents with glitter pens.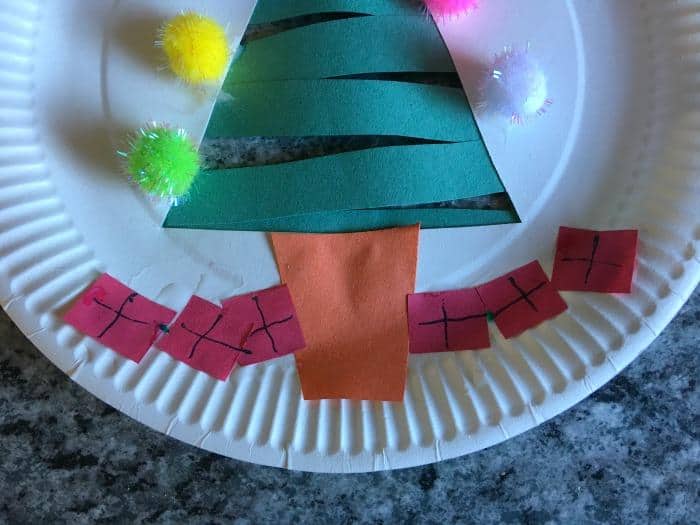 7. Your easy Christmas paper plate craft tree is complete and just needs to be left to dry before putting on display or using as a Christmas decoration.
Did you enjoy our Christmas crafts with paper plate? If you plan on doing this paper plate activity with your preschoolers or toddlers then make sure you pin this Christmas craft to your favourite board.