Hello lovely readers. Well, December is in full swing now and the big day is only 3 weeks away. Where has the year gone, hey? I'm not going to lie, I've been looking forward to Christmas for months. I think having young children at home makes it an incredibly special and memorable time of year and the girls are beyond exited already.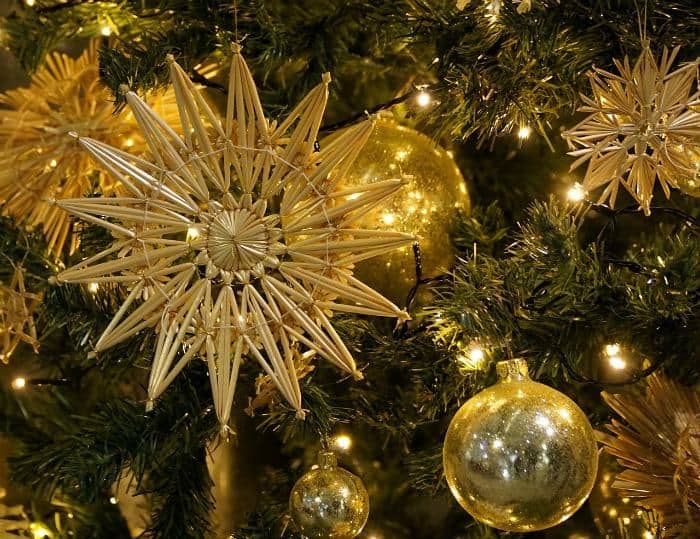 The lovely Lou from With Love From Lou shared a Christmas Tag post just last week, and I really enjoyed reading it. She was kind enough to tag me to join in, and I thought it would be fun to share the things I love about the festive season too. Seeing as our Christmas tree went up today, it seems like the perfect time to share this post. Why not answer along, and share some of your favourite festivities in the comments below. I'd love to hear what makes Christmas special for you.
What's Your Favourite Christmas Movie?
The movie I have to watch every Christmas is the Wizard of Oz. I've watched this film every Christmas for as long as I can remember and it's literally one of my favourite stories. I love how Dorothy and Toto land in this magical place and set about an incredible adventure, making new friends along the way.
I guess it's not really a Christmas story though, so if it has to be something from the festive genre I would have to choose Elf. Due to the winter bugs that have been lingering in our house we've already watched it twice and the girls are already huge fans.
Have You Ever Had A White Christmas?
Seeing as the last time that widespread snow fell in the UK was 2010, I'm guessing I have had a white Christmas but sadly I don't seem to remember it very well. We have already had snow in Nottingham this year, with a flurry of flakes just the other day when I was walking the girls home from school. Maybe it's a good sign that we are in for another white Christmas this year, now wouldn't that be magical?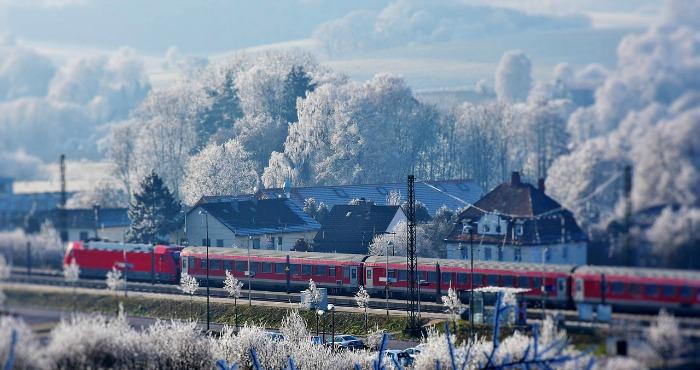 Where Do You Usually Spend Your Holiday?
We spend Christmas Day at home with the family. My sister and her boyfriend visit us on Christmas Eve for a little buffet and to swap gifts. We spend Christmas Day at home with all the kids, even teen, but at some point in the afternoon he will go to his girlfriends' house. On Boxing Day we visit my husbands' family, for more food and more presents.
What Is Your Favourite Christmas Song?
Being a child of the 80's my favourite Christmas song has to be Last Christmas by Wham. I think it's a classic and nothing tops it as far as I'm concerned.
Do You Open Any Presents On Christmas Eve?
To be honest we don't open our presents until Christmas Day. The girls will probably get some new pyjamas to wear for Christmas Eve, but they probably won't be wrapped. You'll find out why later.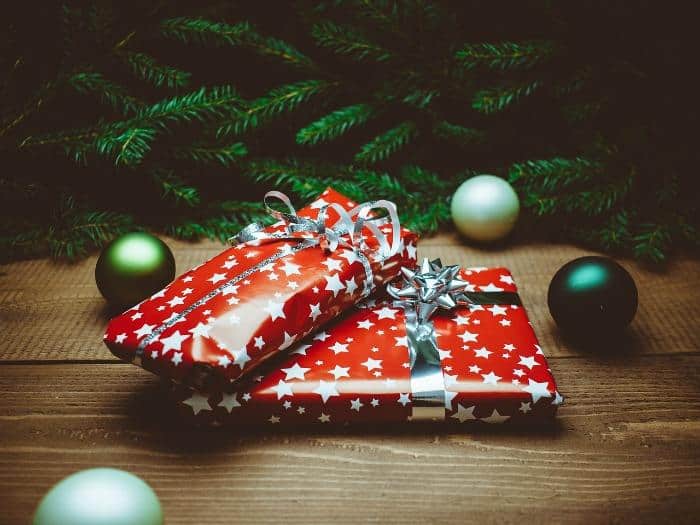 Can You Name All Of Santa's Reindeer?
Not a chance, I'm literally useless with names. Obviously there is Rudolf. Is there one called Prancer? Blitzen seems to ring a bell, but I really can't be sure. I clearly need to brush up on this for any Christmas quizzes I get asked to do.
What Holiday Traditions Are You Looking Forward To This Year?
One has already happened, and that was letting the girls decorate the tree together. It's probably not the most coordinated looking affair, but they loved doing it and that's what matters. This year, we even thought of hanging a fun Christmas sign on the front yard as a way of wishing our neighbors and passers-by. One of my friends had told me that you can create your own banner on websites like Bigger Better Banner which can then be ordered according to size! I'm sure the girls would want to try this out when they're older, but this year we kept it simple. I'm also looking forward to going for Breakfast with Santa at the local garden centre and seeing the pantomime on Christmas Eve.
My favourite though, would have to be getting ready on Christmas Eve. It's the most magical night of the year and we make reindeer food and put it out in the garden. We leave Santa and the reindeer their favourite treats inside, and we hang a magic key by the door as we don't have a chimney. The girls love it, and so do I.
Is Your Christmas Tree Real or Fake?
I have to confess, at the moment ours is fake. When you have a very busy house with small children in it, I'm not one for adding sweeping up needles to do to the already long list of chores we have.
What Is Your Favourite Holiday Treat/Food/Sweet?
Oh my word, where do I start. There are so many things I love, starting with mulled wine and baileys coffee. We use an easy mulled wine recipe. With alcohol out of the way, other things I love are cheese and biscuits, a tub of my favourite chocolates and I'm a huge fan of smoked salmon and scrambled eggs for Christmas breakfast.
Be Honest, Do You Like Giving Or Receiving Gifts Better?
I love getting the girls presents ready and seeing their faces on Christmas morning when they open them. They are probably the easiest to buy for in lots of ways. When it comes to everyone else, I love giving presents but it can also be quite stressful, making sure you get it right and don't waste your money.
Can I say I enjoy receiving presents too? Seeing as I'm the chief runner when it comes to organising our family Christmas, I do enjoy opening my gifts on the big day as well.
What Is The Best Christmas Present You Ever Received?
This is super easy. My husband asked me to marry him on Christmas Day, which was definitely the best gift. I wasn't as big a fan of the engagement ring though, so that went back to the shop and we looked at some other engagement rings and picked another one together.
What Would Your Dream Place To Visit For The Holiday Season?
I would love to go away for Christmas, and I think that one year we will do it. I feel pretty torn about the destination though. One day I would love to visit Lapland and see Santa and the Elves hard at work and enjoy all the snow related activities.
I also enjoy sunshine so taking a Christmas break on a Caribbean island like Aruba would also tick lots of boxes for me too.
Are You A Pro Present Wrapper Or Do You Fail Miserably?
I literally hate wrapping presents, but I can do it when needs must. I don't go in for all the ribbons and coordination that some pro wrappers do, but I can wrap a neat gift when I need to. My husband, on the other hand, hates it and makes a complete pigs' ear of it. I don't let him get out of it though, regardless of how bad they are going to look when he's finished.
Most Memorable Christmas Memory?
That will be when my husband asked me to marry him. We went out for a Christmas walk, and he was so nervous, but it was incredibly sweet too.
What Made You Realise The Truth About Santa?
I'm still a believer.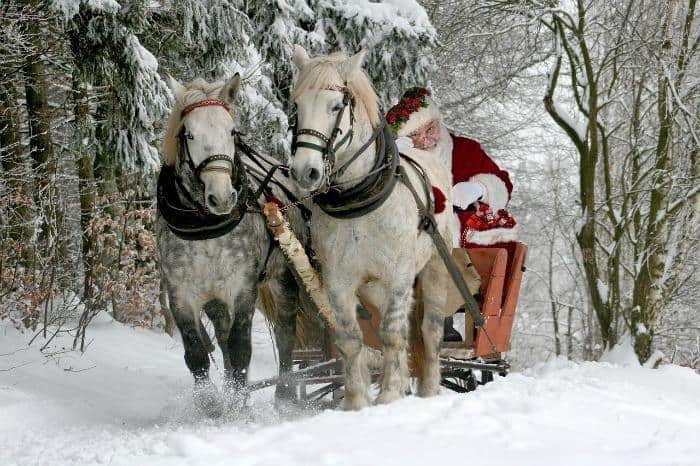 What Makes The Holidays Special For You?
I love how everything slows down and we can just focus on being together as a family and enjoy the magic of Christmas.
So there you go folks, that's my Christmas interview if you like. So it's over to you. If you'd like to share what makes Christmas special for you, please do leave me a comment below. I'm going to ask some of my favourite bloggers to share their answers too, so if you want to catch up with their Christmas tag posts click on the links below.
HERE'S WHO I'M TAGGING TO ANSWER THESE QUESTIONS NEXT …
Kaz – Ickle Pickles Life and Travels
Claire – I Wasn't Expecting That