Nottingham is an incredibly unique city in that it is brimming with independently owned shops and businesses. In some areas, you will probably find as many independently owned cafes, restaurants, and shops as you will find High Street chains. It makes for a really varied shopping experience especially when it comes to Christmas time and buying unique gifts for friends and family.
Shopping local can be a great way to support local businesses, especially if they are just starting out, however, shopping online can be easier for people if they are down to the wire with gift buying, and if these websites use shipping software like Postmen and other like it, then people can feel good about getting their order on time. So how about looking at mixing and matching this season and throwing some support over to the locals too.
On Saturday 2nd December, I was invited into town with a group of lovely bloggers to celebrate our fantastic local business owners and see what they had to offer. I had honestly forgotten how much I enjoyed the ritual of shopping and what a fun day out it could be.
As a parent of two small children, I've really got out of the habit of going shopping in town, and it's dawned on me that this is a real shame. It can be such a lovely thing to do, to go and meet friends and hit the shops, no matter what it is you are buying for.
Made in Nottingham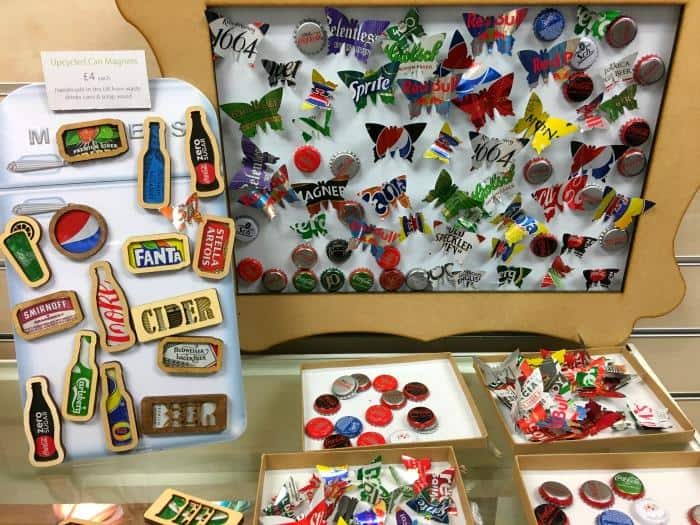 Our first stop was Made in Nottingham, which you will find in the intu Broadmarsh shopping centre. This shop is brimming with unique gifts and I was literally spoilt for choice. The eco art designs really caught my attention and there were some wonderful pieces of jewellery that would not find in the larger chains.
Everything you see in this shop has been created by someone who has been inspired by our city in some way, so it's the perfect stop if you are buying for someone who is Nottingham born and bred.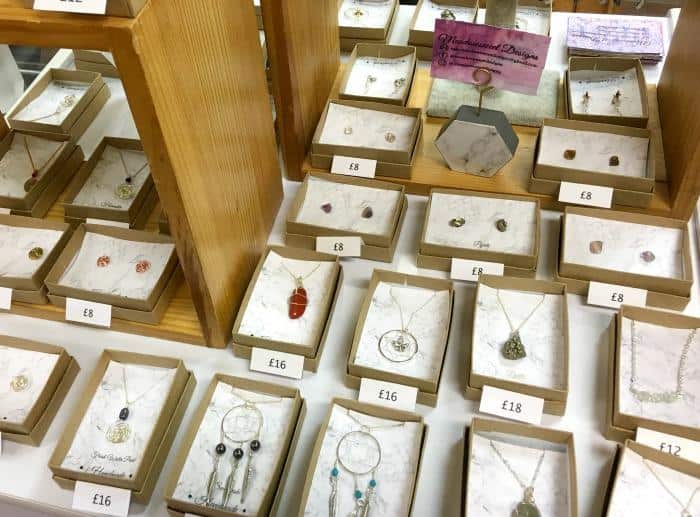 The Malt Cross
Shopping can be tiring work can't it, so you need to factor in a little pitstop en route to keep your energy levels up. One of the most unique places to take the weight of your feet is the Malt Cross on St James's St.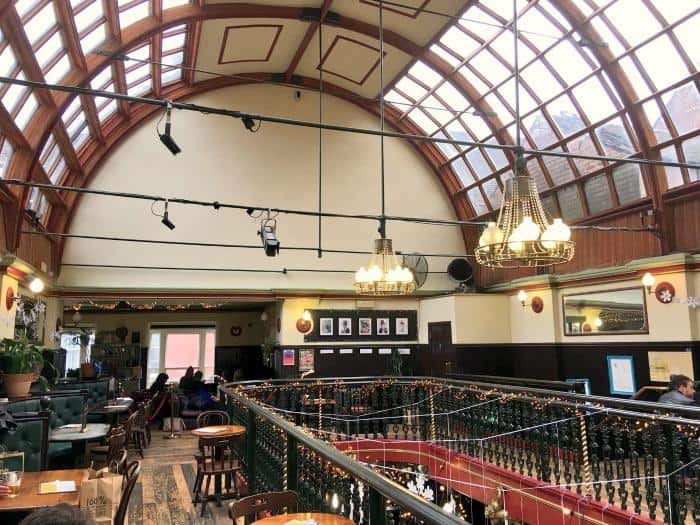 This beautifully restored Old Victorian dance hall is now an excellent venue to stop for a drink or a bite to eat both day and night. If you are on a shopping trip, why not pop in for a mulled wine or an afternoon tea? I can promise you won't be disappointed with either.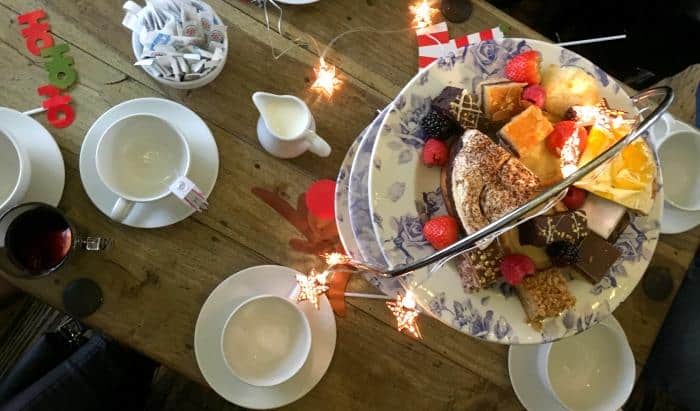 Studio Chocolate
If you want to take your gift giving to the next level, then I would suggest adding a visit to Studio Chocolate to your list. Here you get to try a range of delicious fine chocolate as well as make your own chocolate truffles.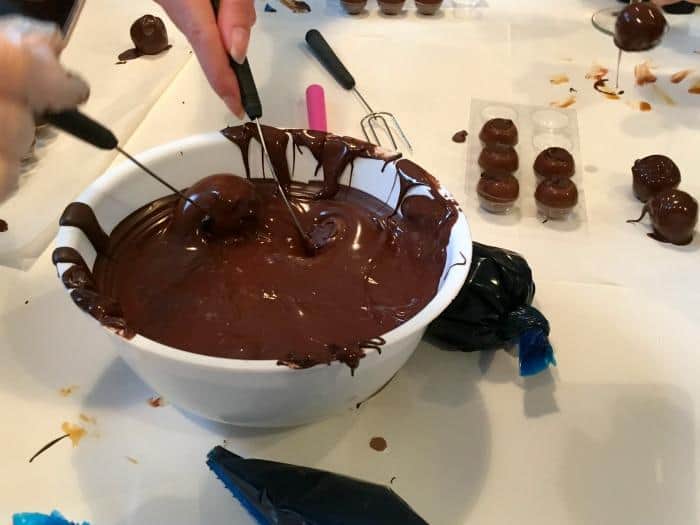 If you want to give an extra special gift this year, then this is going to be a big hit. We made a selection of truffles filled with chocolate ganache, pumpkin spiced caramel and lots of other treats. I'm really looking forward to when my husband unwraps these little balls of chocolate deliciousness on Christmas Day.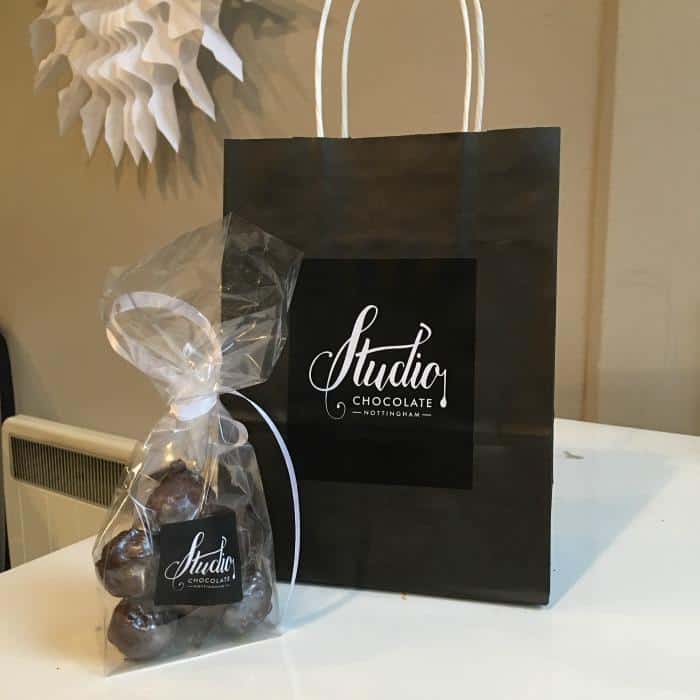 Beauty Temple
A shopping trip should always end on a high don't you think, and what could be better than a visit to the Beauty Temple on Queen Street for a little pampering.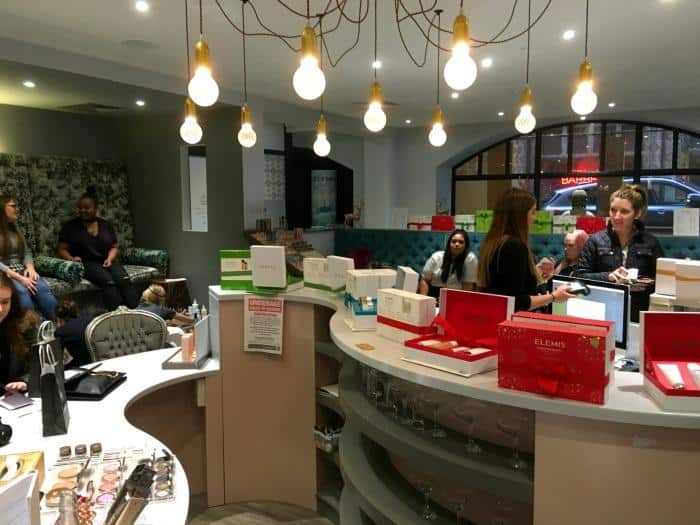 My nails were very much in need of some TLC and would not dare show their face at any Christmas party until they had a file and polish. Add to this a little Christmas cocktail, and I was certainly feeling festive and ready to visit my local Christmas lights switch on.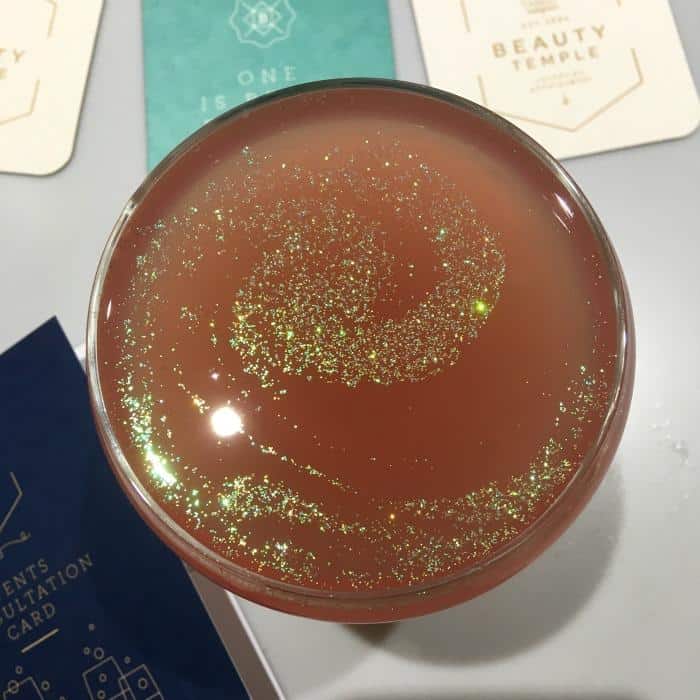 It was difficult to tear myself away as we had had such a lovely afternoon, meeting the local business owners and making new blogging friends too. Fortunately I did manage to do it just in time so I wasn't faced with two very disappointed children at home who missed the Christmas lights.
Thank you so much to It's In Nottingham for a fabulous afternoon learning about the many fantastic and creative independent businesses that you will find in Nottingham. If you are keen to shop local check out where to find them here.