How close is Christmas now folks?  It is literally around the corner, so we thought we had better get some of our Christmas traditions ticked of the list before we ran out of time.  This year we added something new to the agenda, hoping that the girls would enjoy it.
We had been invited to the National Ice Centre to check out their new family friendly skating arrangements, and when I told the girls they were going on the ice, they were so excited.  Indie told me she hadn't done it before, but all we needed to do was push and glide.  I was hoping for all our sakes it was going to be that simple.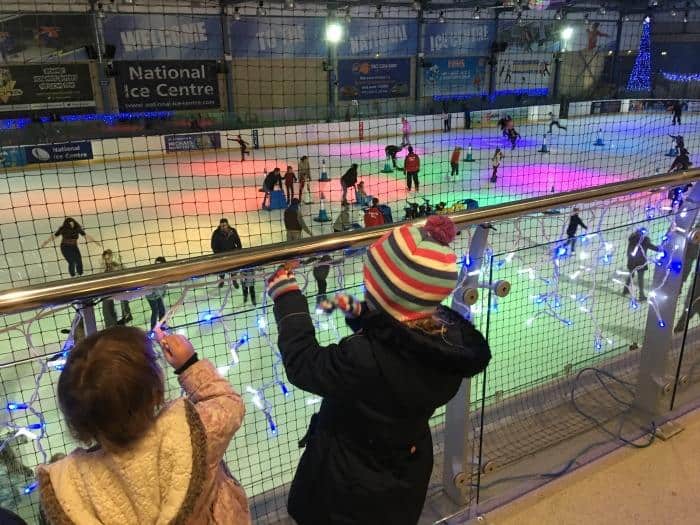 Once we got on the rink, I think it dawned on Indie it wasn't going to be quite that simple, but she had her best 'can do' attitude on and wasn't about to give up.  We made our way towards the toddler zone, and here she was able to practise without fear of being knocked over by someone faster and bigger than her.  The penguin was a huge help, and a member of staff gave her a few pointers to get her going.  Her confidence grew really quickly and she was really enjoying it be all accounts.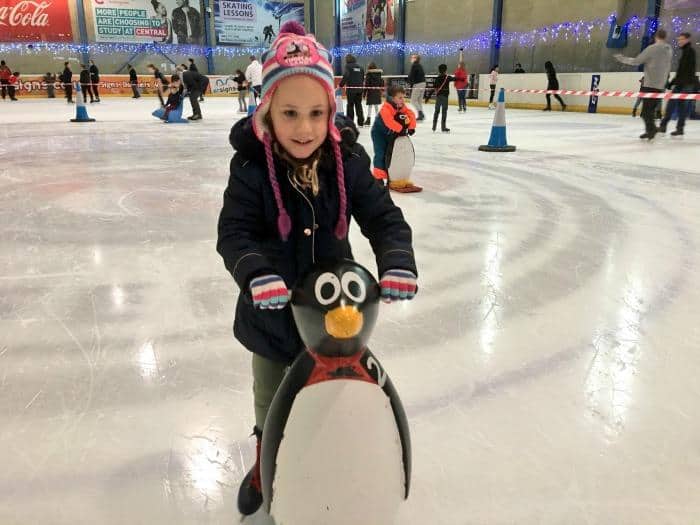 Brook sat on one of the seals, and was quite happy to let us push her around.  In all honestly, I was quite happy to push her too, as I've never quite got up to speed with ice skating.  I really wish I could just get round, without holding onto the side or falling on my bottom.  The girls weren't bothered though, and to be honest they loved it.  I think Indie is going to be asking to go again very soon!  Before heading home, we got a bite to eat in the Sub Zero Cafe.  It turns out ice skating is tiring work, and it was great to have somewhere we could get something to eat before heading home.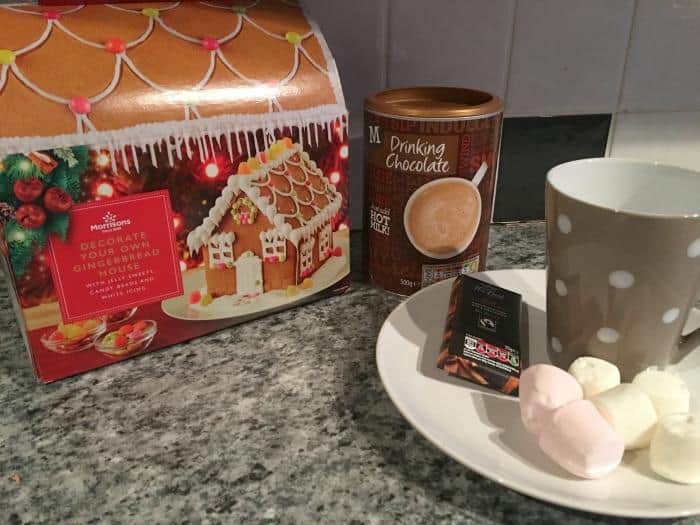 We decided to carry on the Christmas theme when we got home, and got stuck into making our Morrisons Gingerbread House.  We've done this for a few years now and the girls really love it.  Everything you need comes in the box, including the gingerbread (no baking required), icing and sweets.  The girls like to test the sweets, a lot!  If I so much as glance away for a second they are popping them in their mouth, but for them that's part of the fun.
Seeing as snow was on the forecast this weekend, we were prepared to batten down the hatches and watch some of our favourite films.  When it's cold outside, the perfect antidote is a hot chocolate with marshmallows and a snuggle on the sofa with your favourite small people.  We cosied up in our festive reindeer jumpers for an evening with Disney's cartoon classic, Beauty and the Beast. Us girls loved it, but Daddy was all bah humbug and went off to play computer games.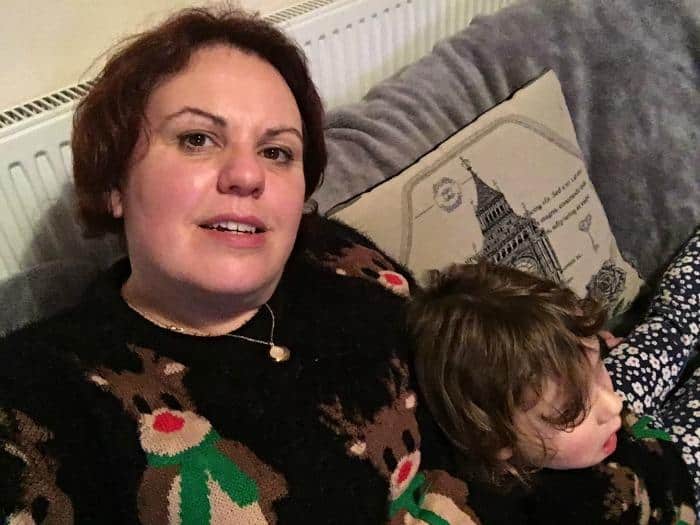 The girls are loving their Morrison's Christmas jumpers this year, and Indie was really impressed with how soft and snuggly they are.  She was so comfy in it that she thought it would be a good idea to wear it to bed.  We had to have a long chat with her about why she could only wear it during the day, but I could see where she was coming from.
Brook is equally as attached to her jumper, and I'm not sure how we are going to get her to give it up to be washed as she wants to wear it every day!  I might have to buy another one so that we can just rotate them.  Seeing as it's the warmest thing she has agreed to wear this winter, we need to make the most of it.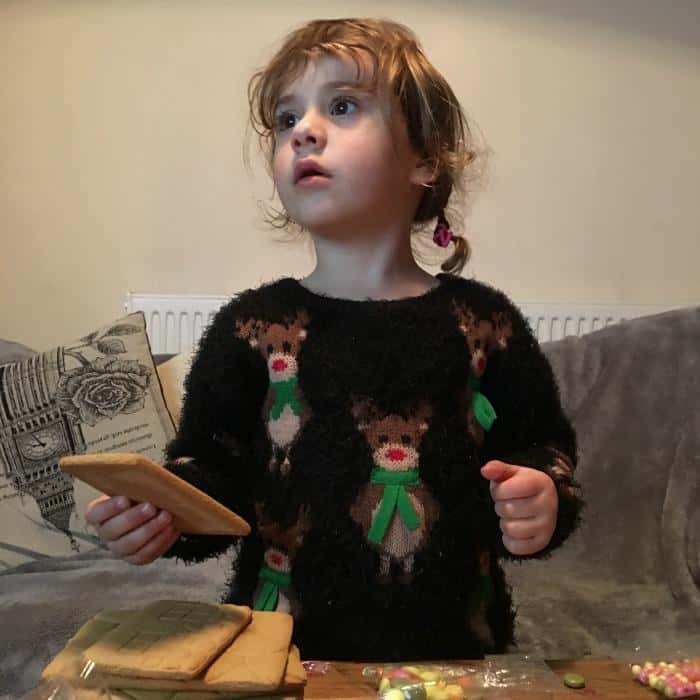 If you would like to see out Christmas traditions in action, you can watch our latest youtube video here! Please like our video and leave a comment to tell us your traditions. We read every single one.
You can subscribe to our channel here to see the latest uploads
If you haven't picked up your Christmas jumper yet, then here's 4 reasons why you should get them from Nutmeg at Morrisons this year:
You can get matching jumpers for the whole family! Think Christmas photos 🙂
There's a range of sizes at great prices. Kids (1-14 years, £10) and adults sizes (8-22/S-XXXL, £12)
All jumpers are super snuggly, Indie will verify this for you!
Do not forget the Morrisons' 200-day 'no quibble' guarantee either.  If you don't like them, simply take them back.
We were invited to the National Ice Centre in Nottingham and provided with a set of Christmas Jumpers from Nutmeg at Morrisons to be featured in this post, but all thoughts and opinions are our own.