Going out for dinner is without a doubt one of my favourite things to do, so it simply had to feature during our recent theatre weekend in London.  My sister and I were very excited to be invited to Shikumen in Aldgate to sample their highly acclaimed Chinese food on Saturday evening.  The Shikumen  restaurant is about a 10 minute walk from Tower Pier so I would strongly recommend taking a trip down the Thames with City Cruises to get there.  We caught the boat just as it was getting dark and seeing the lights along the river was the perfect start to our evening.
Shikumen Aldgate
Shikumen Aldgate is situated on the 1st floor of the Dorsett City Hotel on Aldgate High Street.  Please do not let the fact that you need to walk through the hotel to access the restaurant deter you from eating here as I think you will be very impressed with both the food and the service.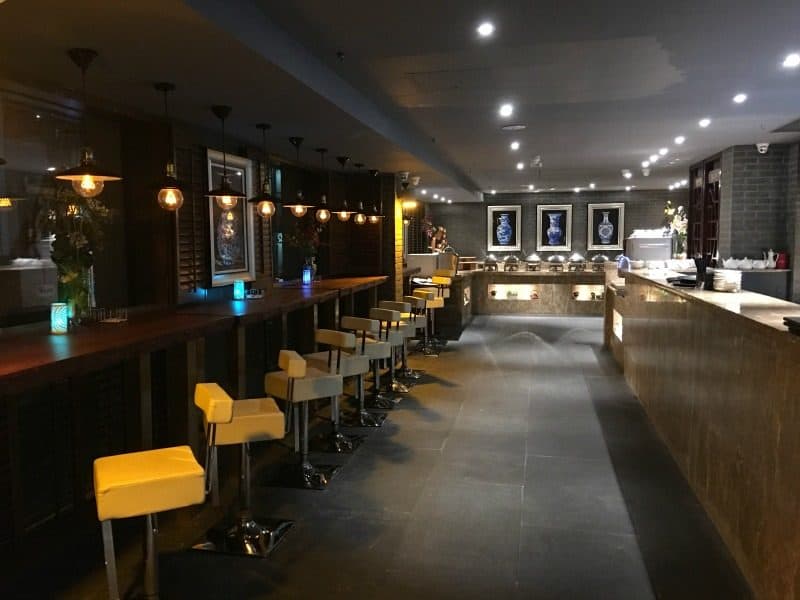 The restaurant is incredibly stylish and I very much enjoyed the feeling of stepping into an authentic oriental setting.  We were shown straight to our table and we both began to peruse the menu whilst chatting about what a great day we had had in London together.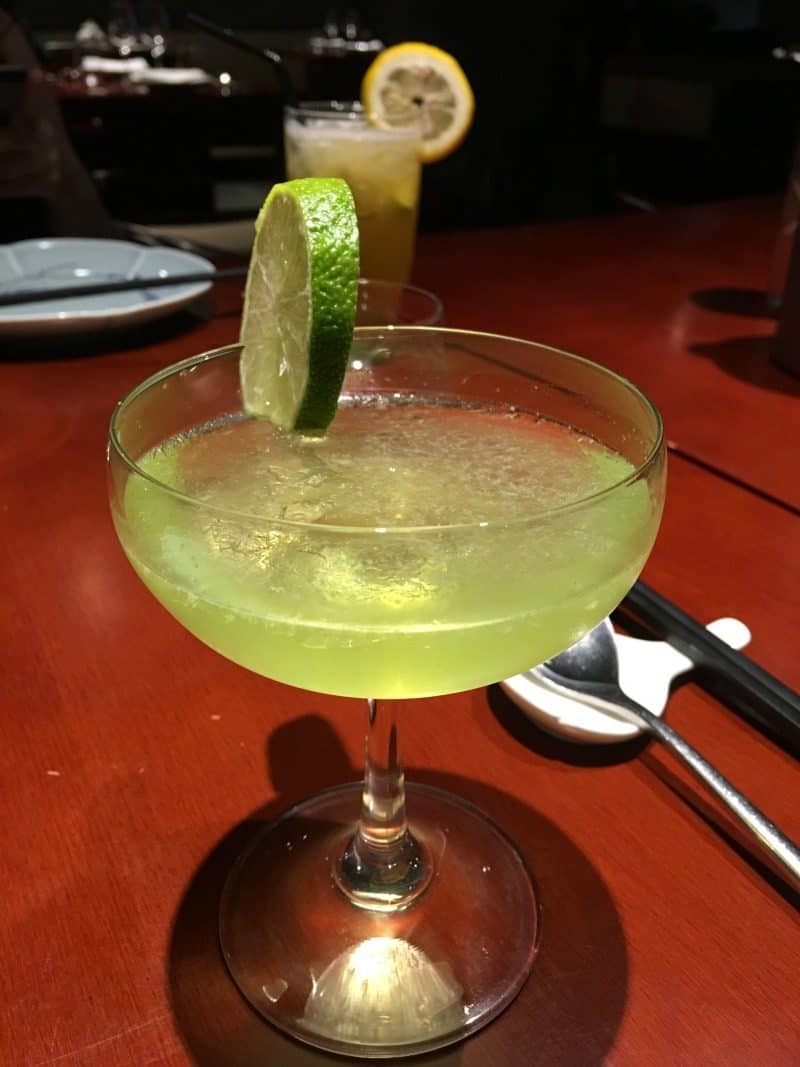 The waiter presented us with welcome cocktails to help with our decision making, which we very much enjoyed sipping while we agreed on which dim sum to try.  With a little bit of advice from the waiter our order was made and we eagerly awaited the arrival of our food.  Exploring London is the perfect way to work up an appetite before dinner and as guests we were perfectly placed for appreciating the high quality food Shikumen had to offer.
Dim Sum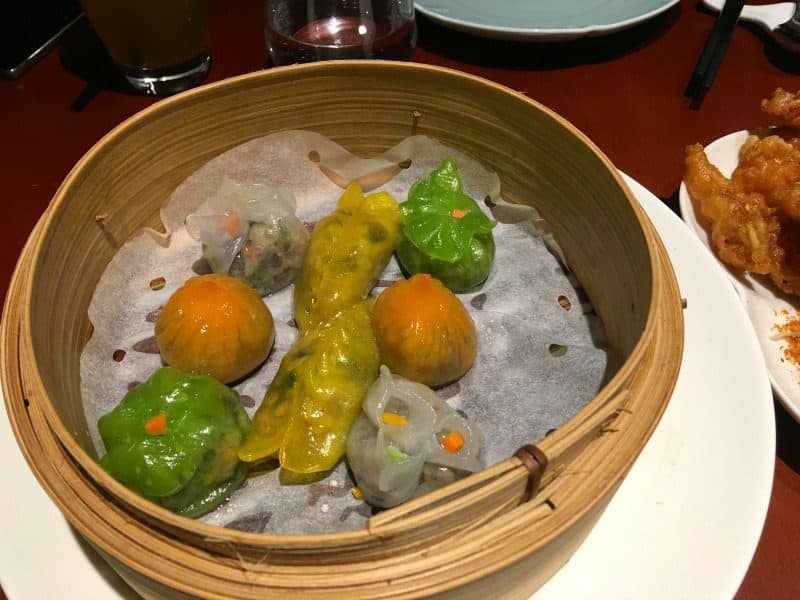 The colourful vegetarian dim sum platter certainly created a level of excitement as it was revealed on the table.  I've had very mixed experiences of dim sum in the past, but Shikumen definitely got past the eye test and I was feeling very good about trying it to.  I also felt compelled to order the stir fry squid with pepper chilli and garlic while my sister went with her favourite dish of crispy duck.  I told you we were hungry!
Our first course was simply excellent, and my only regret was that we didn't have more time to enjoy it.  The dim sum was cooked perfectly and the subtle mushroom flavours cut through the exquisitely formed rice parcels perfectly.
The stir fried squid was beyond excellent, and I can assure you I have very high standards when it comes to this particular dish.  The batter was crisp and light on the outside and the squid was delicate and perfectly cooked on the inside.  It ticked so many boxes that I really couldn't fault it.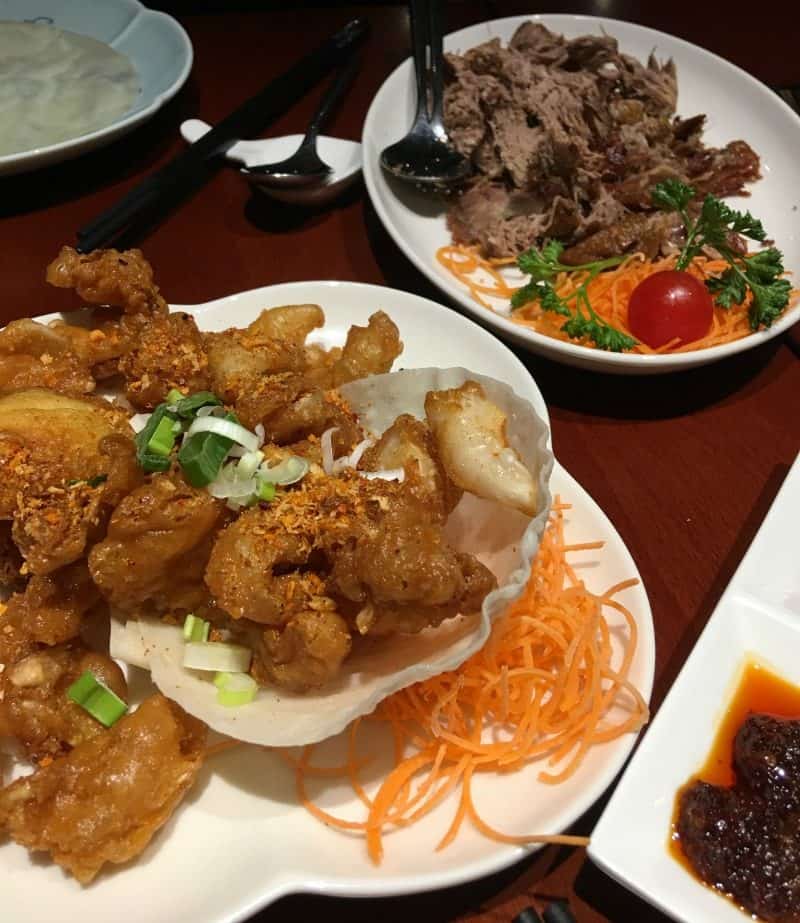 The scene was well and truly set for the main course and I kept with the seafood theme and ordered the crispy fried prawn with dried chilli and cashew nut.  My sister chose the fresh Scottish beef fillet in red wine and black pepper sauce which looked and sounded equally delicious.
The Main Event
The presentation of the dishes was excellent and there was no doubt that the chef had access to the finest ingredients when it came to creating the meals we chose from the menu.  The fried prawns were a real crowd pleaser, being both juicy and light while having the same wonderful crispy batter as the squid.  Garlic was a huge part of this dish, and I loved how the slices had been cooked perfectly crisp to work along side the prawns.  Moreish would be a very good word to describe this particular dish.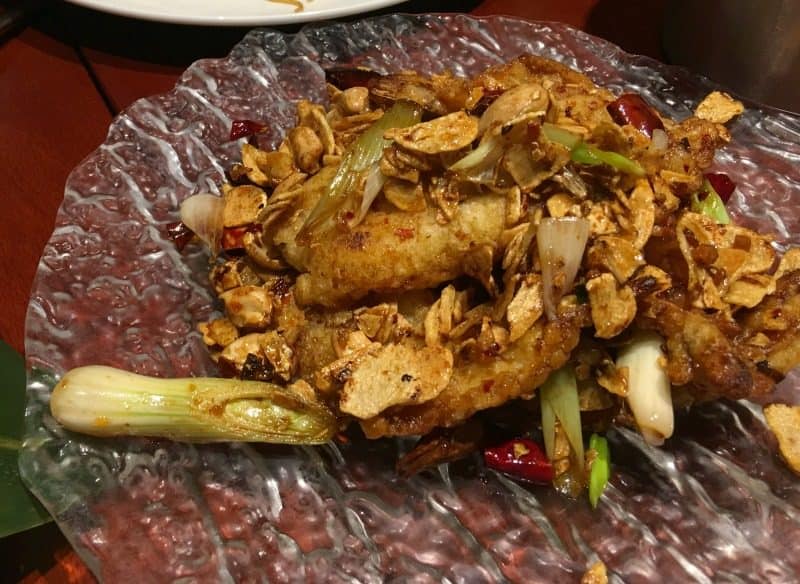 The fresh Scottish beef fillet in red wine and black pepper sauce was also in a league of it's own, and I was very pleased when my sister agreed to let me try the dish, for the purposes of the review of course.  The beef was, as I had suspected, the kind that just melts in your mouth and the black bean sauce with red wine worked perfectly along side it.  It is most certainly a dish I would order for myself if I visited Shikumen again.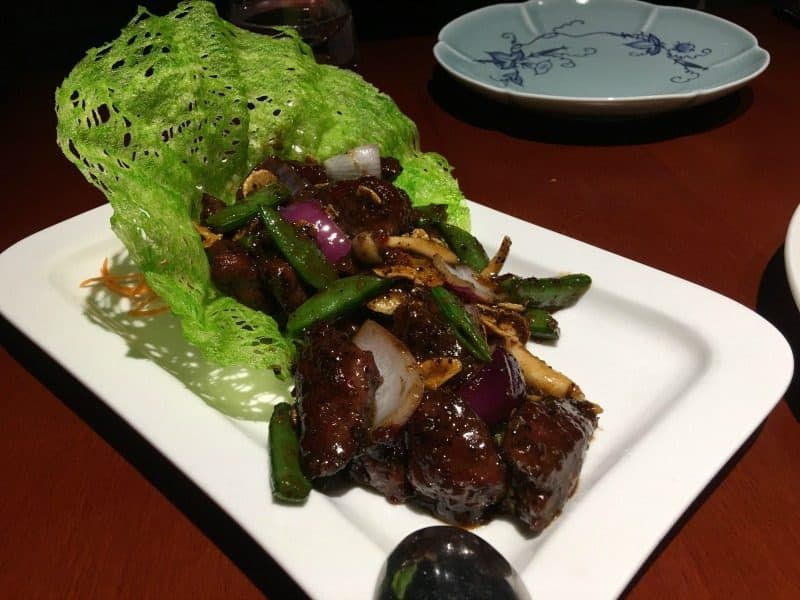 Overall, we had  a wonderful experience at Shikumen Aldgate.  The food was of a particularly superb quality and I would have no problem recommending the restaurant as place to eat in London to friends, family or readers of my blog.
They have four restaurants in London, so there is bound to be one that you can visit either during a city break, or if you live or work in the area. For details of the Shikumen restaurant locations and how to book, see below:
1st Floor, Dorsett City Hotel,
9-13 Aldgate High Street,
London, EC3N 1AH
Email: [email protected]
Tel: 02073770986
Dorsett Hotel, 58 Shepherd's Bush Green
London, W12 8QE
Email: [email protected]
Tel: 020 8749 9978
Unit 7a,First Floor,O2 Centre,
Finchley Road,London,NW3 6LU
Email: [email protected]
Tel: 0207 431 9389
Hotel Xanadu, 26 – 42 Bond Street
Ealing, London, W5 5AA
Email: [email protected]
Tel: 020 8567 2770
We were provided with a complimentary meal for two at Shikumen Aldgate, but all thoughts and opinions are our own.