One of my very favourite trips in recent years was my visit to Iceland, just over a year ago. While I was there, I was keeping an eye out to see if families were traveling with kids, and if I felt it was a destination my brood would enjoy. To my surprise there were a lot of families with children visiting Iceland, and very young children at that. With so much to see all over the country (and if you have arranged for a camper van rental, there is nothing stopping you from exploring the different parts of this beautiful country), I could see why families would take children there.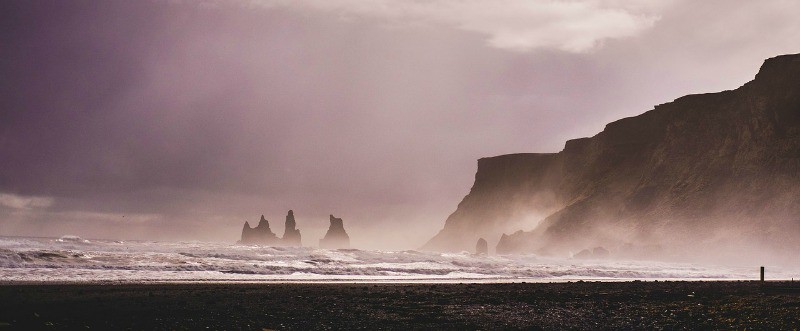 Since that holiday in Iceland, I have felt a strong desire to go back and take the girls and my husband, and I really think they would all enjoy it. Iceland is simply stunning and the exciting landscapes experienced there lend itself so well to a real family adventure. The girls would love all the exploring and really enjoy the sense of being on another planet with it's lunar type scenery. What would really get my husband excited about the trip would be the possibility of seeing the Game of Thrones film locations, so they would have to feature in our Iceland itinerary for this holiday.
My husband is a huge GoT fan, and one of the things that brings the show to life for him is the authentic locations. Iceland brings real meaning to the phrase 'winter is coming', and the actors don't have to pretend it's cold because Iceland does cold very well. The blizzards you see in the show are real, and the icicles on those beards are Iceland's answer to sitting in make up for 3 hours.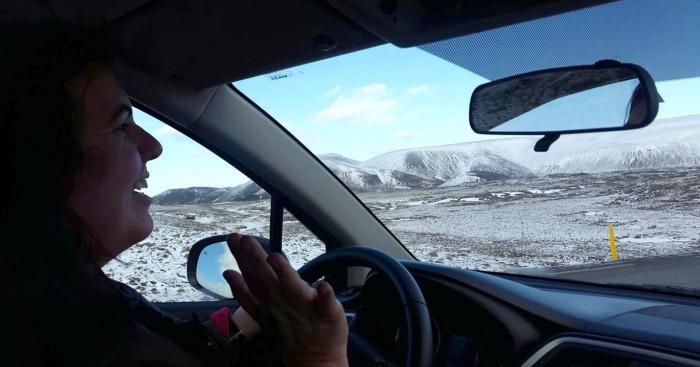 I've put together an Iceland itinerary that would allow us all to enjoy a trip to Iceland. Having been to the country already, I know there is huge value in hiring a car and driving around the country. This approach would work so well if you want to visit the areas that were used in the hit HBO series for your holiday.
If you are going to drive around Iceland, your holiday should take around 7 to 10 days to allow you to make the most of seeing what Iceland has to offer. If you are planning a DIY Games of Thrones road trip, you can also enjoy some of the other amazing locations Iceland has to offer. I'll make some suggestions in this post of the best places to visit in Iceland along the way so that you don't miss anything.
Starting Your Game of Thrones Tour
I would strongly advise being ready to start your Iceland road trip as soon as you step off the plane at Keflavik airport. Pick up your car, strap the kids in and head towards the Reykjanes Peninsula. You are not going to reach a Game of Thrones location until you reach Vik, but the places you will see along the way are going to get everyone fired up about Iceland and the week ahead.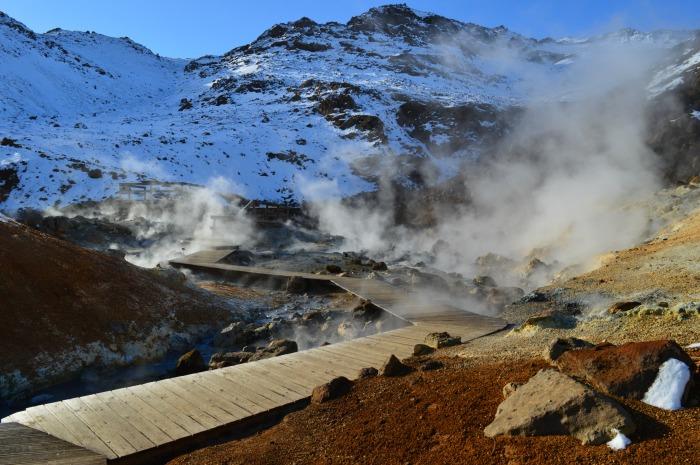 Some great places to stop on this route are:
The bridge between to continents
Hafnaburg cliffs and Eldey
Gunnuhver hot spring
Krysuvikurberg cliffs
Seltun
Kleifarvatn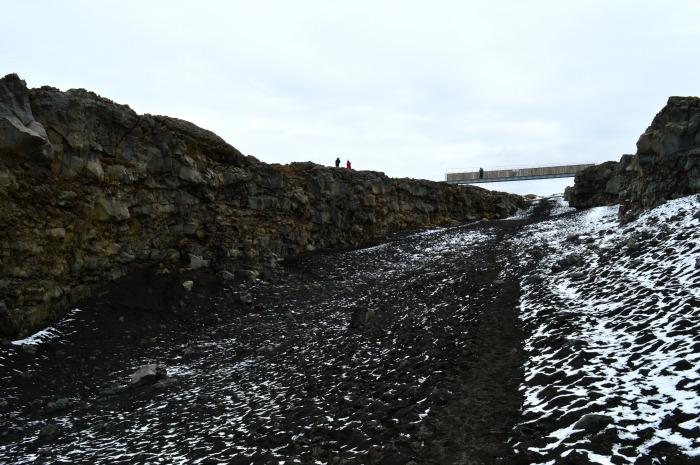 If you would like to read more about this South West Iceland road trip, there's more information in this post. It's a great route if you are planning on staying in Reykjavik for the beginning of your trip, but personally I would recommend carrying on towards Vik where the Game of Thrones adventure can really begin.
Mýrdalsjökull Glacier
The Mýrdalsjökull Glacier is the fourth largest ice cap in Iceland and can be found just south of Vik. It is visible from the road if you just want to take a look at it or there are plenty of organised tours available if you wish to take a closer look at this Game of Thrones location. The glacier featured in the land beyond the Wall in season 2 and was also shown as the Fist of First Men.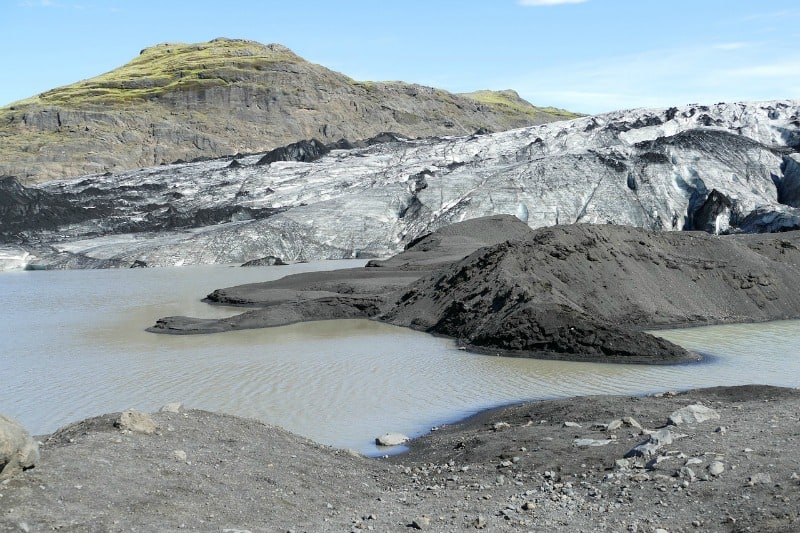 Dyrhólaey
Dyrhólaey, also known as the arch with the hole, is a great location to view some of Iceland's famous black beaches but you can also enjoy a great view of the Mýrdalsjökull Glacier from here. Dyrhólaey is also where you will see the unique arches that jut out into the sea. Both the beaches and the arches were used in the scenes where Jon Snow arrives at Eastwatch.
Skógafoss Waterfall
Skógafoss waterfall is not featured in the Game of Thrones series, but I think you would regret not visiting here while near Vik. This stunning waterfall drops 60 metres and you can walk behind it. With lots of these experiences, it not just what it looks like, but the sound it makes that makes it so incredible to visit in Iceland.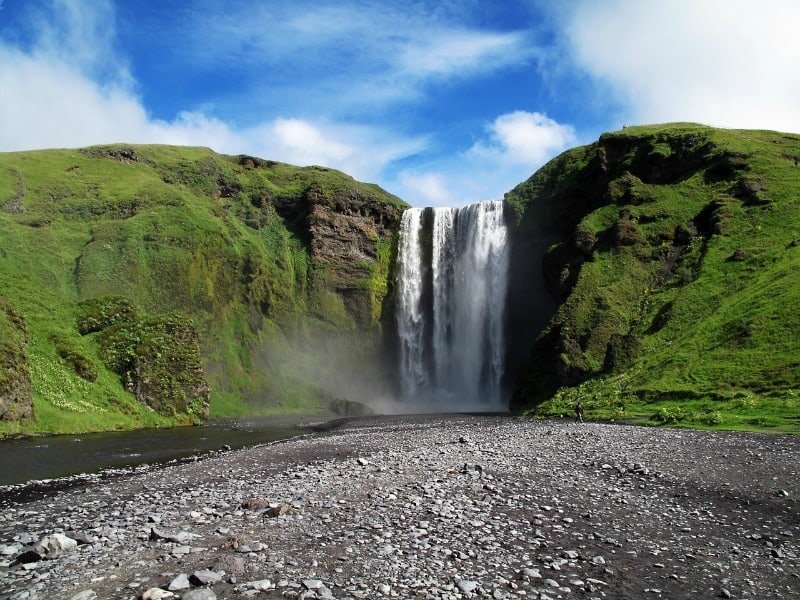 Svinafellsjokull Glacier
After you have explored the sights around Vik, head east along Ring Road 1 towards Skaftafell and the Svinafellsjokull Glacier. Most of the snowy landscapes featured in the Game of Thrones beyond the Wall scenes were filmed here.
Vatnajökull National Park is also an area of outstanding natural beauty and you may want to spend some time exploring some of the other amazing landmarks including Jökulsárgljúfur and The Ódáðahraun desert.
Carry on further east along the ring road and enjoy the following Icelandic highlights and beautiful fjords:
Seyðisfjörður – sail along the fjord to this bohemian village
Borgarfjörður Eystri – go puffin watching
Lagarfljot – look for sea monsters along the shores
Mjóifjörður – explore the ruins
Stöðvarfjörður – see the amazing mineral collection
Eskifjörður – visit the boathouse
Mývatn Region – Game of Thrones Heaven
Heading to the north of Iceland now, you are very much going to experience one of the most stunning parts of the country, but also one of the most interesting locations when it comes to the filming of Game of Thrones in Iceland.
Lake Myvatn
Very much known both locally and with visitors to Iceland as being a stunning otherworldly landscape, this is most certainly why this area in north east of Iceland featured heavily in the show.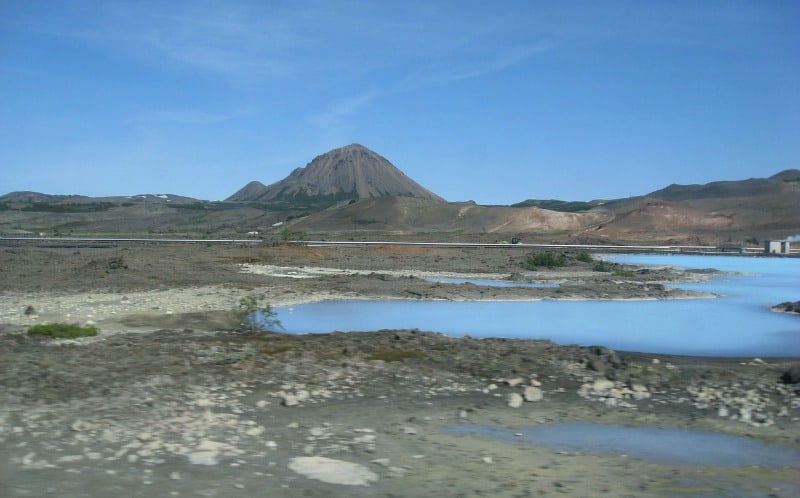 Dimmuborgir, the frozen lava field near Lake Mývatn, featured in season 3 as the location for Mance Rayder's wildling army camp.
Grjótagjá Cave, near Lake Mývatn, was the inspiration for Jon Snow and Ygritte's love cave scene. The actual filming took place in the studio, as the location itself didn't lend itself well to filming.
Hverir is an area of high geothermal activity, and the steam created on the mud flats was used in the filming of Game of Thrones to create a thick 'blizzard' effect.
Your next Game of Thrones location on this route will be back towards Reykjavik, and you may wish to consider extended the route to include the entire Golden Circle on your itinerary. Before you arrive though, here's a few of the highlights you can enjoy in West Iceland en route:
Stykkisholmur – a charming harbour town
Snaefellsjokull National Park & Glacier – explore the magical lava fields
Hellnar & Arnarstapi – moss covered crags
Borganes – visit the Saga Settlement Centre
Thingvellir National Park
The final stop I'm going to talk about if you want to visit Game of Thrones locations in Iceland is Thingvellir National Park. It's in West Iceland and it's only a 45 minute drive from Reykjavik. It was the location for the famous Bloody Gate in season 4. If you are feeling active, the Öxarárfoss Trail is a great walk and you will literally soak up the stunning mountain scenery as seen in the TV series.
Once you have visited here, I suggest that you continue along the Golden Circle to visit Gullfoss. This waterfall is beyond beautiful, and is thought to be one of the reasons that the TV show makers decided on Iceland as a location for filming Game of Thrones.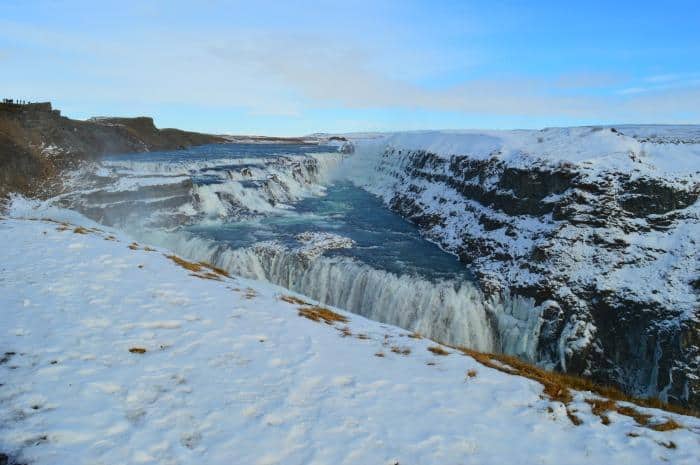 Whether that's true or not, sadly it didn't make it to the show, but you will not be disappointed with the view. While you are in this area you may also enjoy a visit to Geysir and Stokkur. While they are not Game of Throne locations, you will most certainly want to tick them off your Iceland bucket list.
This DIY Game of Thrones inspired Iceland tour will not only insure you get to see the great locations featured in the hit HBO series, but it will also make sure that you see the very best Iceland has to offer. I think my husband will be very impressed with my Game of Thrones knowledge, and I also think the girls will enjoy the adventure of a lifetime with this road trip.
Are you looking to take your Game of Thrones travel experience to Ireland? This is the perfect GOT travel itinerary featuring 31 film locations!
Know someone who would enjoy this post? Please do share it with your friends and followers, as it would literally make my day.
For the latest blog posts, offers and giveaways don't forget to subscribe to Zena's Suitcase. You can also follow the latest updates on Twitter, Facebook, Instagram and Pinterest.
Pin for later