PizzaExpress is one of our favourite family friendly restaurants and when we heard that they had teamed up with the World Book Day campaign we couldn't wait to pop down and find out what it was all about.  We also got to eat some amazing pizza, which helps a lot of course!
As parents we have learnt to be creative about using our time with the kids to encourage them to read, draw, write and do activities.  We love story books and I always carry a pad and colouring pens when we are out and about, as I find it's the easiest way to stop the kids getting bored when they have to wait for something.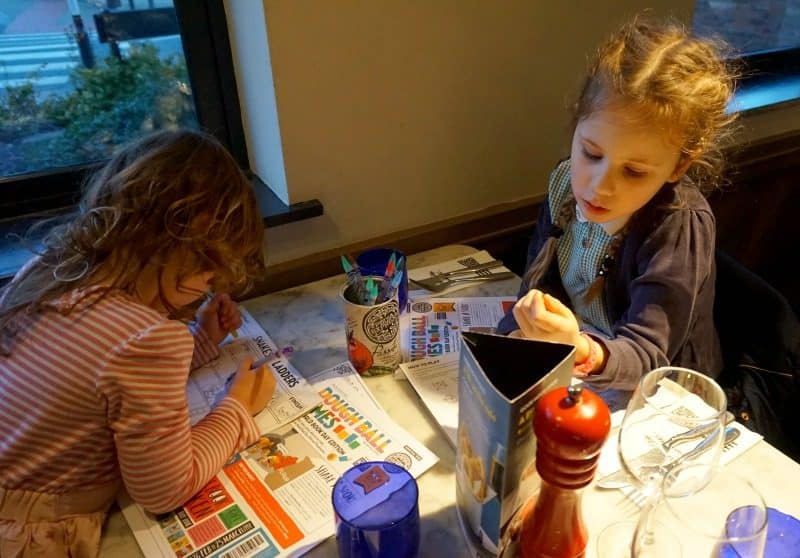 Sitting at a table, waiting for pizza, when you are focused on being together is an excellent time to encourage children to be creative or share a story.  You can really spark their little imaginations in this magic little time slot, which can only help them enjoy reading and learning more when it comes to things like school and homework.
As a family, we realised early on that capturing these little windows of opportunity throughout the day was far better than asking our daughter to read a story after a busy day at school.  They also love making pictures and doing activities during these times, and it's literally no effort to slot them in when you are waiting in a restaurant, sitting on the bus or taking a trip on the train.
Going to PizzaExpress
When we arrived at PizzaExpress, we were shown straight to our table and the waiter, George, got the girl's dough balls on order straight away.  When a restaurant gets that kids don't like to wait too long for food, they are totally winning in my book.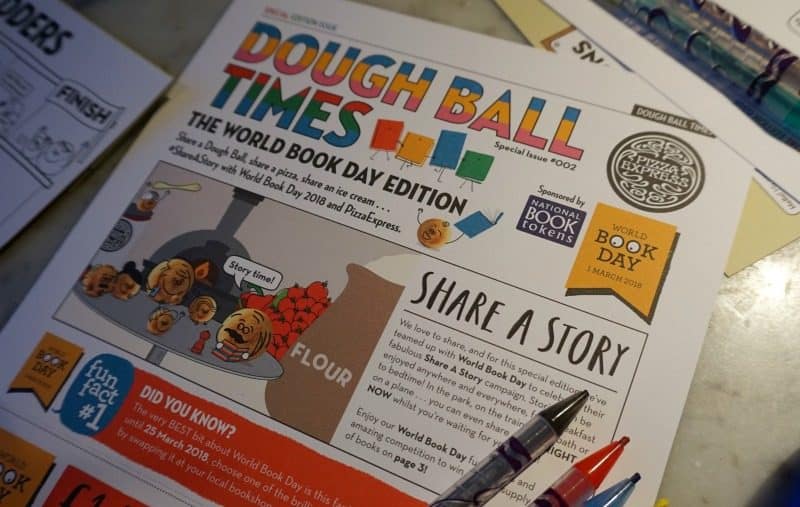 As soon as they saw the pot of pens and the World Book Day Edition of the Doughball Times, they couldn't wait to get started on the fun activities.  There was colouring, puzzles and a fun book based word search for them to do, so plenty to keep them busy.  Daddy and I actually got chance to catch up a little while the girls were busy getting stuck in.
World Book Day Competition
There was a super exciting competition in their activity pack, perfect for getting their creative juices flowing.  If you and your child would like to be in with a chance of winning a year's supply of books all they need to do is design a World Book Day Dough Ball bookmark.  Ideally they will include books and dough balls, but our daughter had her own design in mind!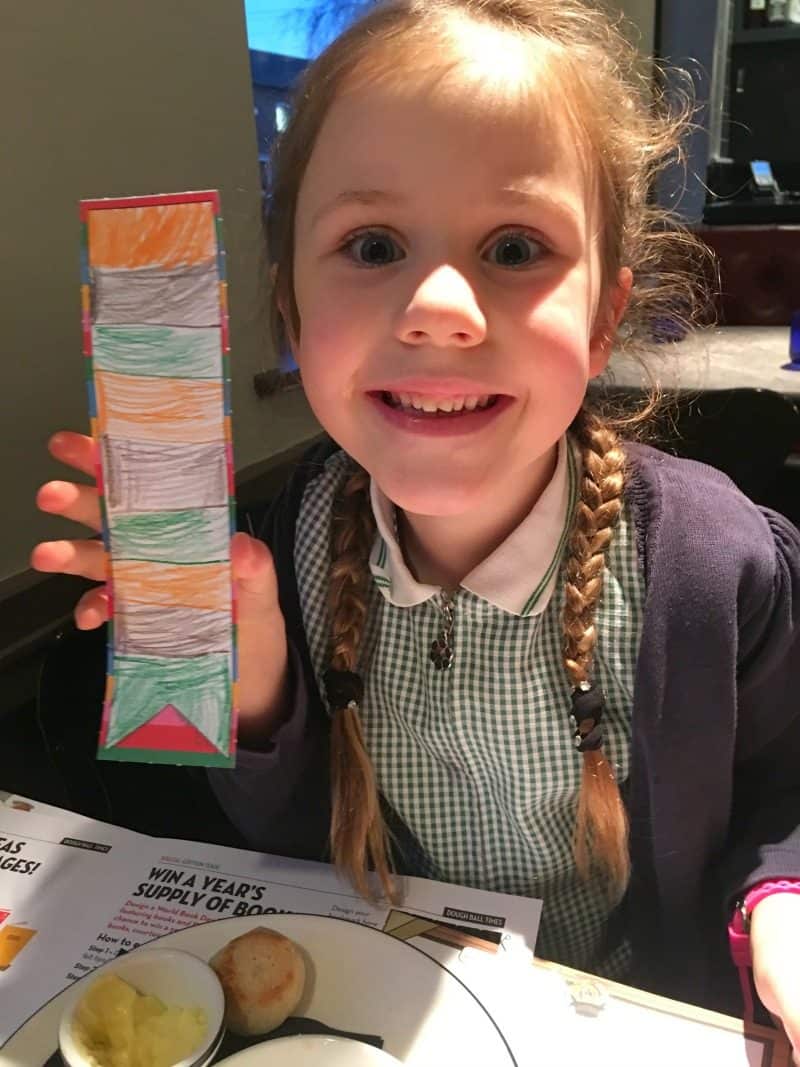 Once the bookmark has been designed, all you need to do is take a photo and upload the entry to pizzaexpress.com/worldbookday.  This part is super easy and will only take you a minute or two, I promise.
You can enter in any PizzaExpress restaurant or download a bookmark online and submit your free entry using the link above.
There are three first prizes for each age group to win a year's supply of books.  Five lucky runners up in each age group will also win a £10 National Book Token.  It's a really cool prize, and there will be enough reading here to keep your little one's imagination going all year!
Piccolo Menu at PizzaExpress
One of the reasons we love eating at PizzaExpress is the awesome Piccolo menu they have.  This three course menu for kids is excellent value for money at £6.95 and our girls love it.  They literally ploughed through their dough balls with salad, margarita pizza and fruit ice lolly enjoying every mouthful.  If you require veggie or vegan options for your little ones, PizzaExpress have this covered too as well as choices for dairy and gluten free so pretty much everyone is catered for.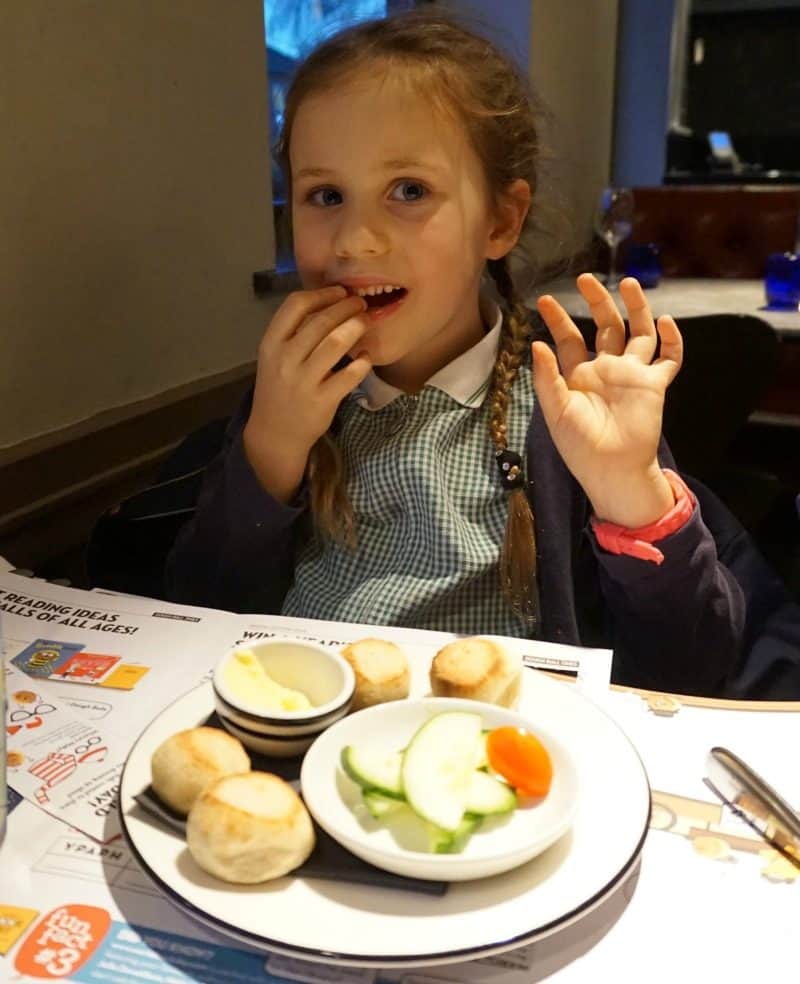 Knowing they are happy with their food means we get to enjoy our pizza a little bit more, and we get to enjoy 3 courses too!  My particular favourite starter is the calamari, and my husband opted for the garlic bread with mozzarella.  When they both arrived, he convinced me to share, and to be honest, they were both delicious so it wasn't really a hard ship.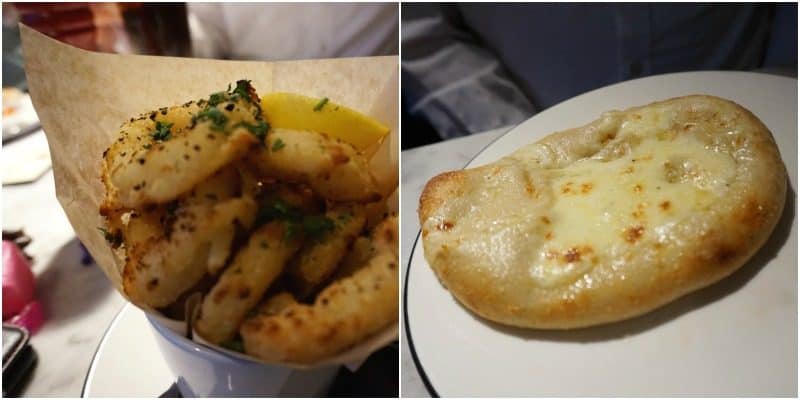 The main event was pretty spot on as well, with our pizzas being perfectly cooked and presented.  If you like a spicy pizza I can totally recommend the Diavolo and chicken lovers can't go far wrong with the Pollo ad Astra.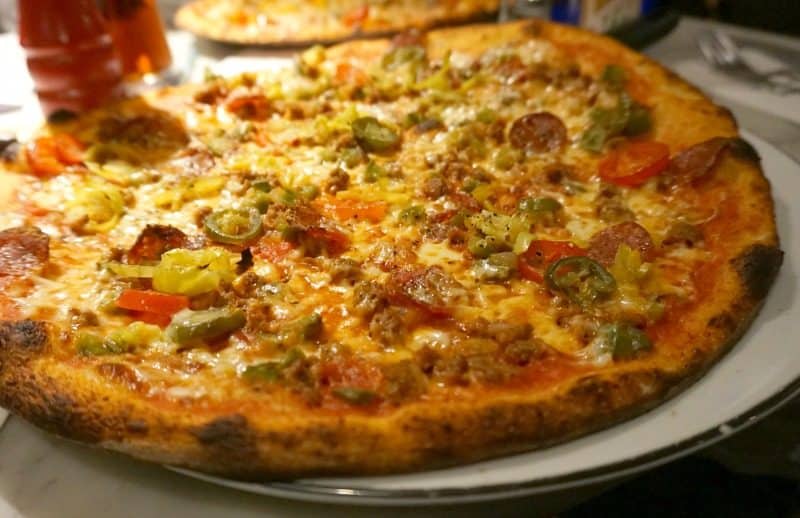 If you have room for dessert after all that, we can recommend putting the Tiramisu to the test along side the chocolate fondant.  Both scored top points from the grown up as did the lollies that the kids enjoyed.
With great food, wonderful service from George and creative activities to keep the kids entertained, it's safe to say every one of us had a fun and memorable family meal out with PizzaExpress to celebrate their World Book Day collaboration.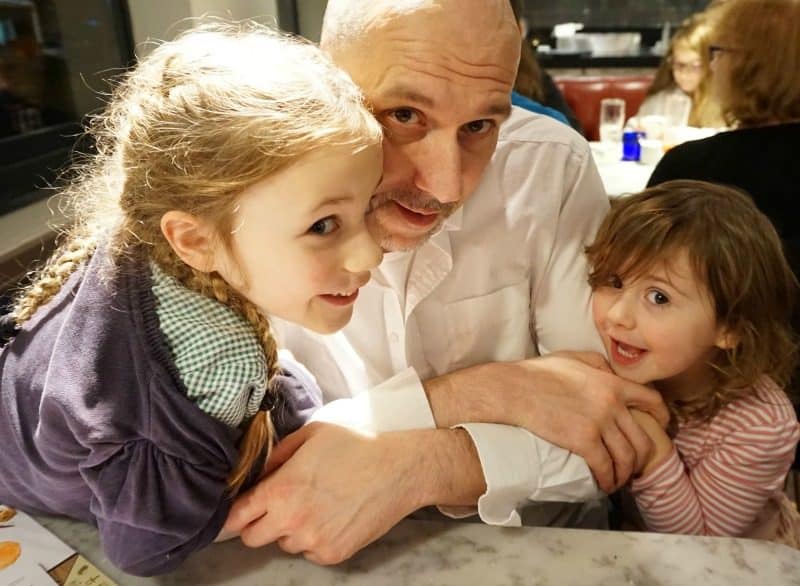 If you are looking for a treat this half term, or just somewhere a little bit special to go out with the kids, I can strongly recommend a visit to PizzaExpress.  While you are there don't forget to check out the fun kids activities for World Book Day running through to 25th March and design your bookmark to win a £250 National Book Token!
We were invited to PizzaExpress to support their Share a Story World Book Day campaign in exchange for this post but all thoughts and opinions are our own.