I don't know about you, but to me time is precious and as a result I shop online for most things, including travel shoes to take on holiday.  It seems like a pretty big risk as I also believe poor footwear can make or break a trip.  As you will already know, I'm often chasing 2 small children around beaches or various attractions so there is very little time to put my feet up.  In order to keep up with them I insist on good travel shoes for all types of conditions and here's my tips for buying great footwear online to avoid a shoe disaster.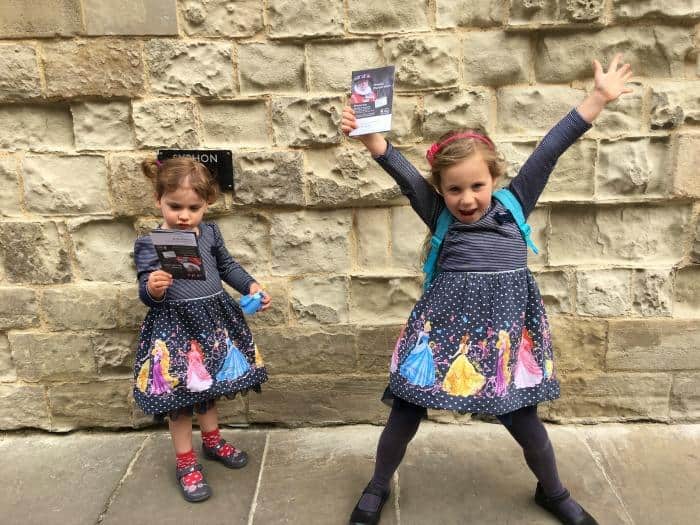 What Are Your Travel Plans?
I know this may sound obvious but really think about what kinds of activity you are going to be taking part in on holiday.  Most of my holidays are of an active nature as I enjoying exploring new places and city breaks.  There is usually a fair amount of walking involved and I always check out what the weather is going to be like when I arrive in my destination.
If you are planning a beach holiday and know you are going to be spending a lot of time by the pool then flip flops and casual sandals might be all you need.  For anything more strenuous walking sandals or trainers are probably going to be more suitable.  I would suggest taking a look at Vionic Shoes who I'm featured wearing in the image below.  Their shoes have super comfortable soles that support your feet properly when you are walking for long periods of time.  If you are going on a winter holiday then it's time to dig out your snow shoes and thermal socks as cold toes are the worst.
Getting The Right Size
If you are going somewhere warm, you probably need to ask yourself if your feet swell in the heat.  I will put my hands up and say this happens to me a lot and a comfortable pair of shoes in the UK can quickly turn into a harsh pair of footwear in Europe.  Shoes and sandals with adjustable straps or laces can work well if this is something that happens to you.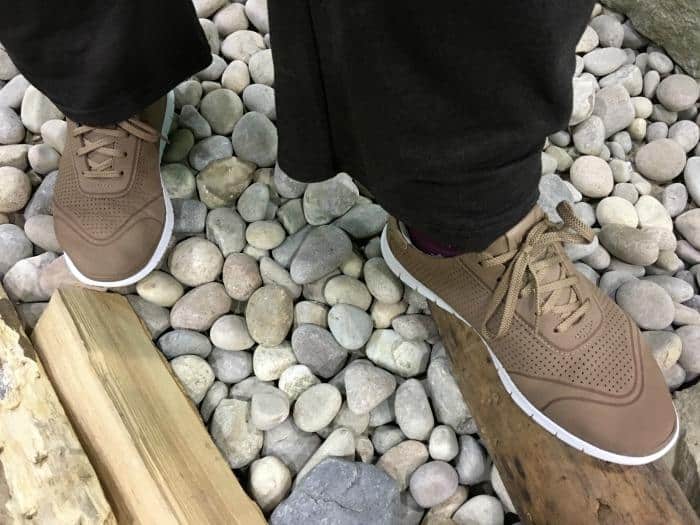 When it comes to buying the right size of shoes online it can quickly become a nightmare when you are presented with the various different shoe measurements.  Using an online shoe size conversion chart can really help you to get the perfect fit and avoid a shoe buying mistake.
It's also helpful to read online reviews from people who are already wearing the shoes to see what they are saying about the fit and comfort of the shoe.  Also look out for online shoe retailers that offer free delivery and returns so if you do need to send them back it won't cost you anything.
Where To Buy Travel Shoes
Choosing the right online shoe retailer for you is crucial and I would always recommend placing an order with a brand you know.  If you have bought shoes on the high street from a brand then you will already know a little about the size and comfort of their shoes.  Most, if not all high street stores now sell shoes online so buying from a brand you know is a no brainer.
That being said there are lots of reasons for trying out new travel shoes.  Maybe you've read an online review or a friend has been raving about a pair of shoes she took on holiday.  Teva are a brand I hear a lot of travellers rave about, and they provide excellent shoes and sandals for men, women and children.   When checking out a new shoe retailer look for nice images that you can enlarge so you can get a good idea what the shoe is going to look like.  Hopefully they will show you the shoe from lots of different angles too.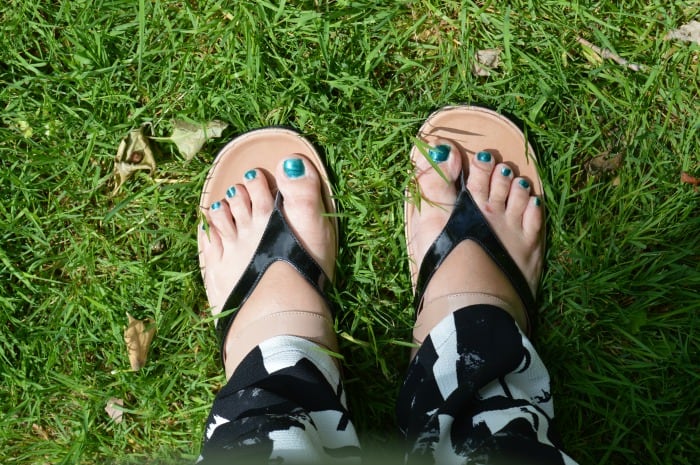 Look for a shoe retailer that provides a detailed description of the product including the materials used.  You may want to know what the shoes are made of for ethical reasons but it can also tell you a lot about how comfortable and heavy the shoe is going to be when they are on your feet.
My final tip for buying great travel shoes online is if you are not sure, order a few pairs so you can physically try them on at home and walk around in them inside to test them for out for fit and comfort.  You might end up sending some back, but it will ensure you have comfortable feet whether your pounding the streets of Edinburgh or strolling along the beach in Spain.
Know someone who would enjoy this post?  Please do share it with your friends and followers, as it would literally make my day.  
For the latest blog posts, offers and giveaways don't forget to subscribe to Zena's Suitcase.  You can also follow the latest updates on Twitter, Facebook, Instagram and Pinterest.