Seeing expectant parents or a newborn baby are both things that fill me with absolute joy.  Having a baby is such a special time for parents and the love you experience for a new baby is like nothing else you'll ever experience.  It's the beginning of a very special journey for your new family.
I'm not sure that anything can really prepare you for having a new baby arrive in the house as it's so difficult to comprehend how much change this tiny little person can bring with it.  Along with the joy of becoming a new parent, there are most certainly going to be some challenges along the way.
Tackling your first poonami is quite an experience and sleep deprivation may reach a whole new level, but none of these things will detract from the pride you'll feel when you see their first smile or here their first word.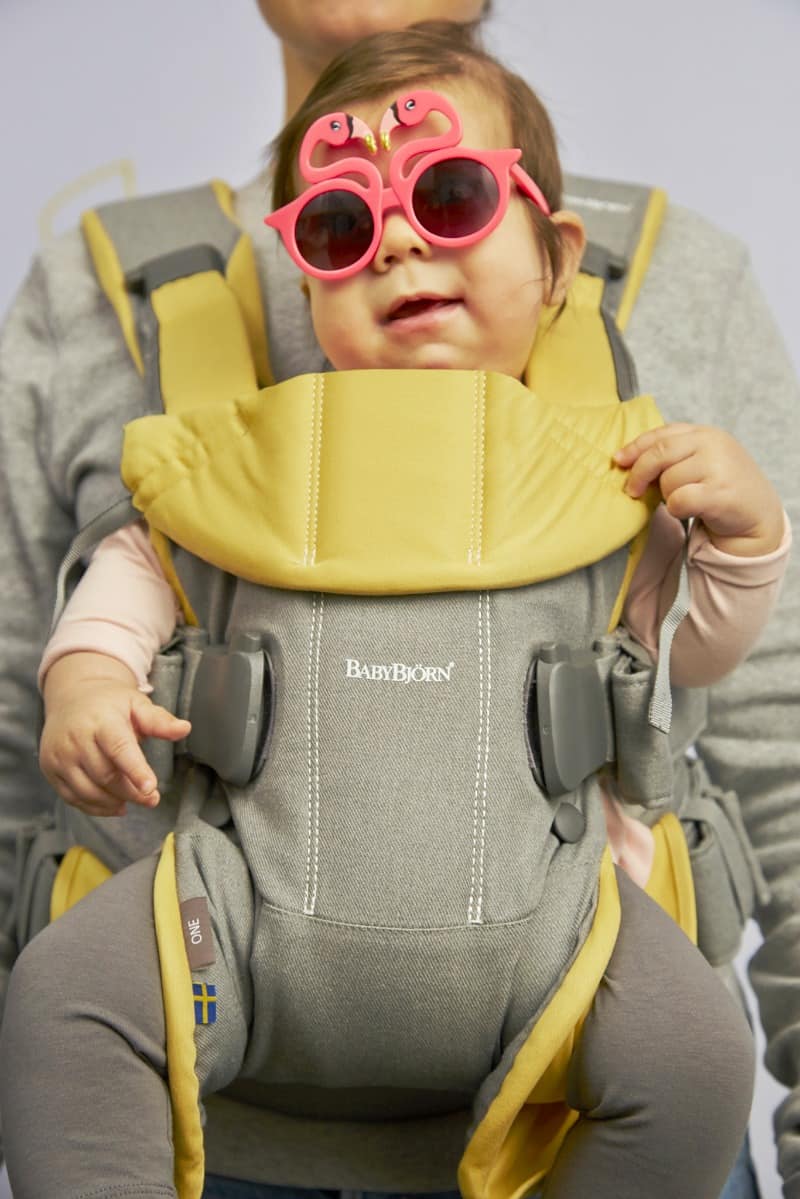 Parenthood is such a rollercoaster of laughs, emotions and challenges and BabyBjörn have  captured the essence of this journey in their delightful new range for spring 2018 called Baby Power.  The new designs and colours really stand out, and I would definitely be looking to buy from this range if I was expecting another baby.  Here's what BabyBjörn Designer, Karin, has to say about the new range:
We are inspired by babies and we always focus on babies needs. They are cute, tiny and soft but they rule your life 24/7! This collection together with all the babies in this campaign communicate how it is being a parent, and a baby. We call it real Baby Power!
More From BabyBjörn  
About Bouncer Bliss
The BabyBjörn Bouncer Bliss is a newer version of the first BabyBjörn product launched in 1961. The design has been updated and life for new parents, in many ways, is different now. The Bouncer Bliss is what the Baby Power collection is all about, it helps parents in the same way it always has, by being purely powered by baby power, no batteries or chords needed.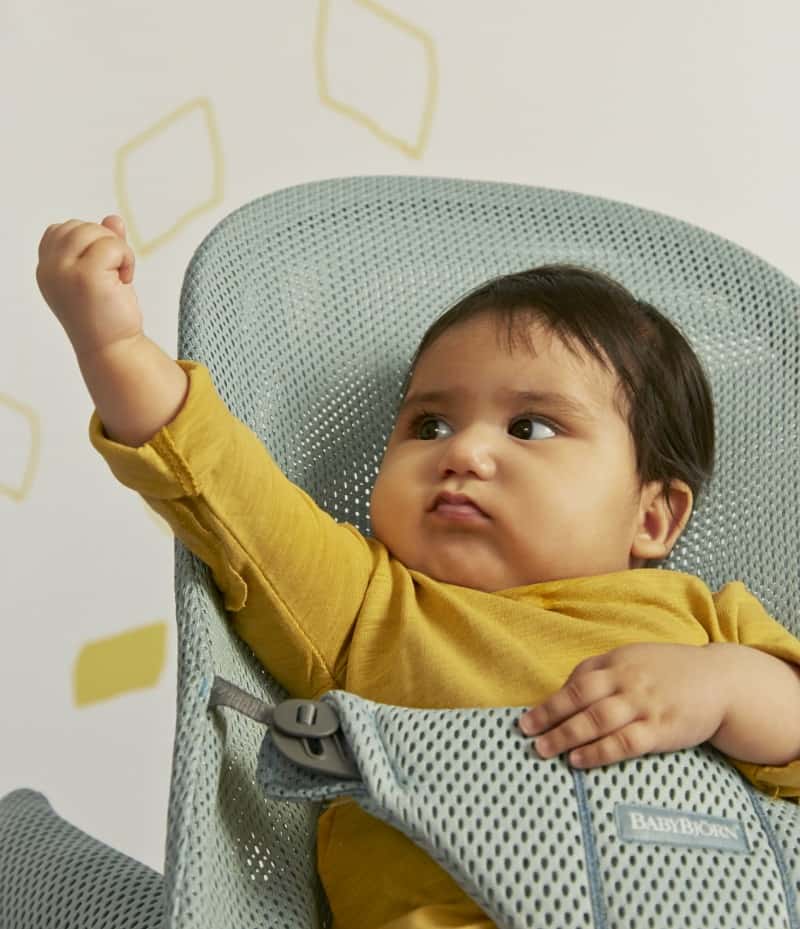 About Baby Carrier One
The new BabyBjörn Baby Carrier One, and BabyBjörn Baby Carrier One Air; are designed with the help of 100 real families, along with medical experts and babywearing practitioners. Every feature has been analysed and created for the ultimate comfort and support for both parent and baby, including a softer, new flexible shape and an ergonomic seating position, approved as hip-healthy from the International Hip-Dysplasia institute.
Perfect carrying ergonomics for hours of happy babywearing, supporting your growing baby's neck, hips and spine perfectly, while you have your hands free. From birth to three years old, with 4 different carrying positions.
BabyBjörn Bouncer Bliss Reader Giveaway 
There are definitely no babies on the horizon for Zena's Suitcase, but I'm guessing some of my lovely readers may be expecting a new arrival in the coming months.  You'll be delighted to here that BabyBjörn are offering one lucky Zena's Suitcase reader the chance to win a BabyBjörn Bouncer Bliss worth £147.  I'm so excited to be able to share this prize with you and think it's going to make for one very happy parent and their baby in the near future.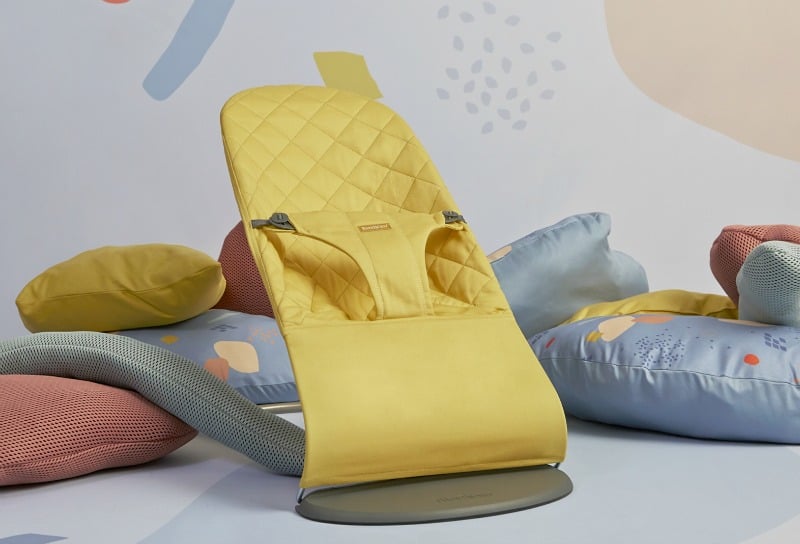 All you need to do to be in with a chance of winning this gorgeous new bouncer for your baby is complete  the rafflecopter below.  Very best of luck to everyone who enters.  Competition ends 20/5/2018.  Other T&Cs apply.
Feeling lucky?  Check out my other giveaways here.
Know someone who would enjoy this post?  Please do share it with your friends and followers, as it would literally make my day.  
For the latest blog posts, offers and giveaways don't forget to subscribe to Zena's Suitcase.  You can also follow the latest updates on Twitter, Facebook, Instagram and Pinterest.
BabyBjörn have provided the Bouncer Bliss in exchange for this giveaway post.