Updated for 2019
There are lots of family friendly festivals to be found in the East Midlands and beyond for you and your children to enjoy this summer.  Now the sun has finally decided to join us my thoughts are very much turning to summer days spent outdoors with the kids enjoying the many local festivals on our doorstep.  We are quite lucky being based in Nottingham as there are quite a few festivals near by.
Festivals provide children with an opportunity to enjoy music, theatre, arts, and a whole range of other fun activities all in one place.  Nothing keeps an inquisitive and active child busy quite like going to a festival in the summer, and that is going to make for happy parents if you ask me.  Here are my favourite family friendly festivals in the Midlands for you to consider going to in 2018.
Just So Festival
When: 16/17/18 August 2019
Where: Rode Hall Estate, Cheshire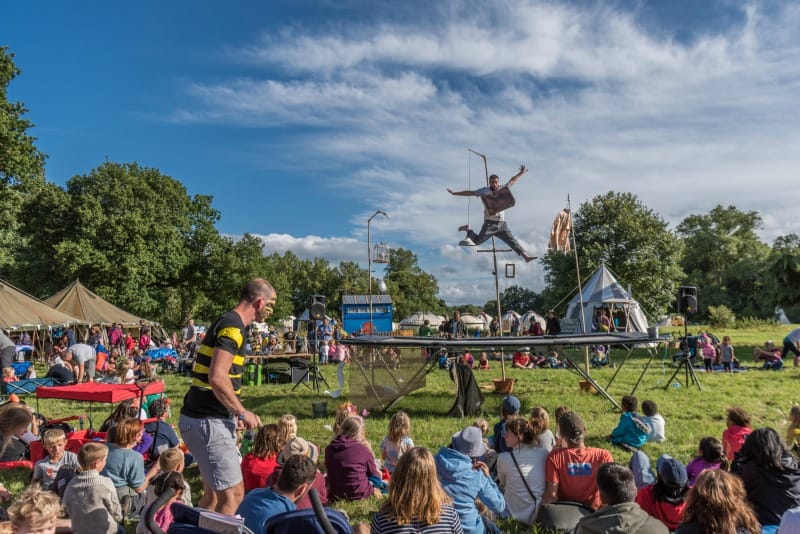 Why: Just So, now in it's 9th year, is one of the top family friendly festivals in the world.  It's clear to see why when it puts stories and childhood escapades at it's heart to create one of the most magical outdoor adventures you and your family will ever experience.  Just So is dedicated solely to children and their families, offering astonishing arts and unique experiences for a family weekend like no other.
With some exciting new additions to the Just So Festival program for 2018, you will have the intriguing and enthralling Playground of Illusions, an area full of mystery and trickery from Travelling Light Circus to look forward to plus many more.
How Much: Day Tickets £45 (adult) £20 (child) Under 3's Free. Camping Tickets £140 (adult) £50 (child) Under 3's Free
For More Info: www.justsofestival.org.uk
Timber Festival
When: 5/6/7 July 2019
Where: In the heart of the National Forest
Why: Timber is an extraordinary, family friendly festival where music, art, theatre, storytelling, science and play will weave together into an exhilarating weekend in the heart of the National Forest, one of Britain's boldest environmental projects.
Created by the National Forest Company and Wild Rumpus, experience the transformative impact of forests with artists, musicians, and scientists. Explore what woodlands can mean to us and how we can re-imagine our relationship with our environment. Play and create in an arboreal wonderland, where the tonic of wildness rules supreme.
If this appeals to you, I am running a giveaway to win a family day ticket for up to 5 peaple to attend Timber Festival, so don't miss out!
How Much: EARLY BIRD TICKETS STILL AVAILABLE – Day Tickets £35 (adult) £10 (child) Under 3's Free. Camping Tickets £130 (adult) £45 (child) Under 3's Free
For More Info: http://timberfestival.org.uk/
Gloworm Festival
When:17th-18th August 2019
Where: Thoresby Park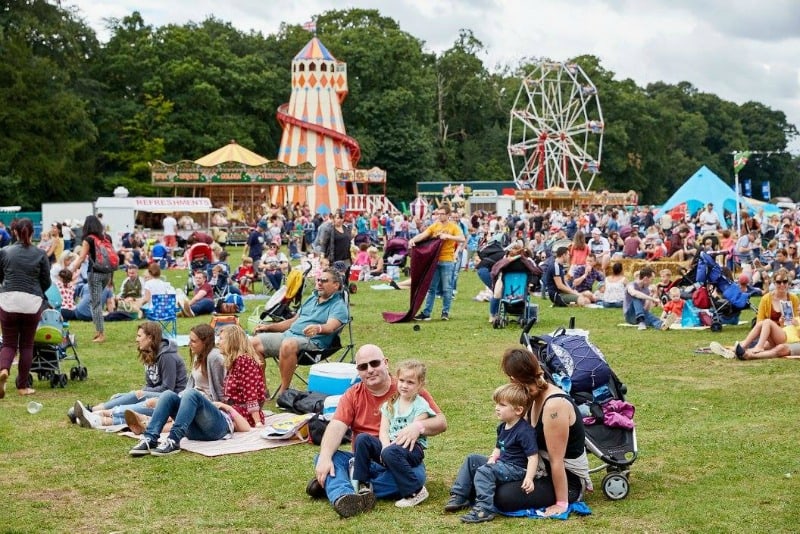 Why: Gloworm Festival is aimed at families with children up to the age of 13 years old.  It brings together music, creative experiences and outdoor activities to encourage parents and their children to enjoy playing together in the outdoors.  The festival boasts excellent facilities and all activities are included in the ticket price.
How Much: Day Tickets £25 (adult) £10 (child) Under 3's Free. Camping £105 for 3 nights
For More Info: http://glowormfestival.co.uk/
Bearded Theory Festival
When:23/24/25/26 May 2019
Where: Catton Hall, Derbyshire 
Why: The spring gathering at Bearded Theory Festival is an award winning music focused family friendly festival.  Best described as the festival with a little something for everyone, their mixed music line up is bound to appeal with The Cult headlining for 2019, and other acts including Editors, Stiff Little Fingers and Little Steven and the Disciples of Soul.
The Woodland area is a huge hit with festival goers, and the theme for 2018 is Fairy Folk and Forest Creatures so expect some serious dressing up as well as lots of family friendly activities.
How Much: Camping Tickets £120.75 (adult) £57.75 (teen) £29.40 (child) Under 5's Free
For More Info: www.beardedtheory.co.uk
Splendour Festival
When: Saturday 20th July 2019 
Where: Wollaton Park, Nottingham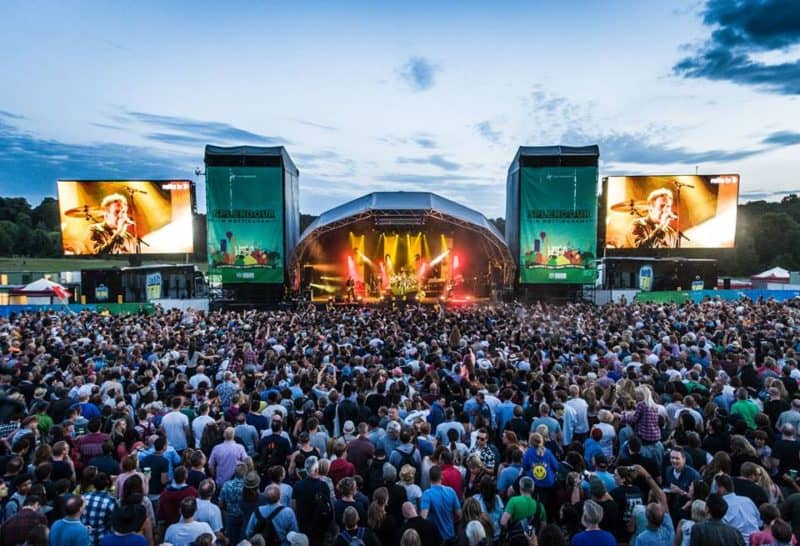 Why: Splendour Festival is Nottingham's famous music festival at Wollaton Park.  Now in it's 10th year, Slendour has proved popular with local residents and visitors to the city alike.  If you are a family who enjoy live music, but don't want to commit to camping this is a great festival to add to your list of things to do this summer.  With a designated area for children including a fun fair and plenty of kids activities, you'll be able to enjoy the festival atmosphere without packing the tent.  Headliners last year included Paloma Faith and The Charlatans.
How Much: Day Tickets £53.90 (adult) £22 (11-17 years) Under 10's Free. Discounts available for Nottingham City Residents
For More Info: www.splendourfestival.com/
Riverside Festival
When: 2 – 4 August 2019
Where: Victoria Embankment, Nottingham
Why: Riverside Festival in Nottingham is the county's biggest free festival weekend packed with great music, wonderful street food and plenty of fun and activities for the kids including the famous duck race. One of the highlights is the free firework display on Saturday night, where crowds line the river to enjoy the action.
How Much: Free (no camping)
For More Info: Riverside Festival 2018
Will you be attending any festivals in the Midlands this summer?  Would you add any to this family friendly list?  I'd love you to share which festivals you will be going to and why they are great for families in the comments below.
If you are looking for even more events to visit in 2019, you will love our list of UK family friendly festivals too!
Pin for later

We have been invited to attend some of the festivals discussed in this roundup.