Travelling with kids is difficult on the best of days but having to do so with a sick child in tow can make it so much harder. Whether your little one has come down with a cold during holiday travel or is suffering a bout of stomach flu after eating something, it pays to know what you can do to make the entire process easier for everyone.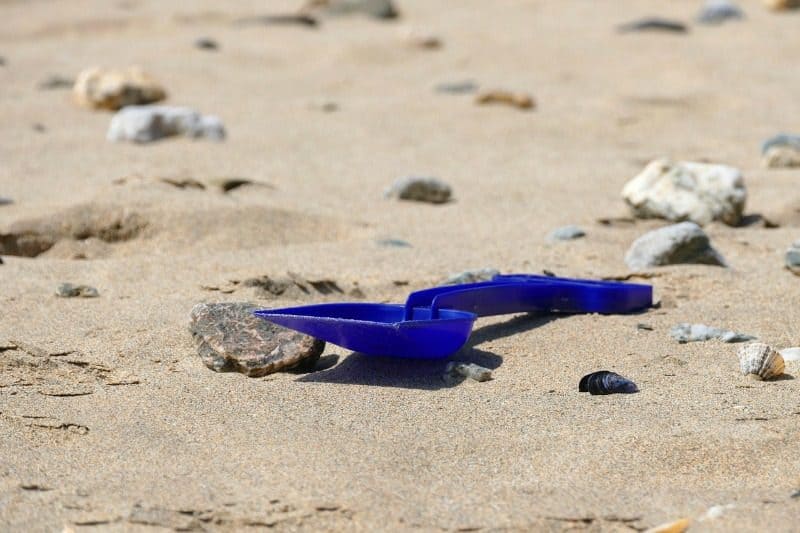 Travelling with a Sick Child
Travel Insurance
Before you leave, getting medical travel insurance will give you so much peace of mind. This policy will be there for you if your child comes down with an illness while on holiday so that you can get medical treatment and medication as needed.
Pack Medications
If your child is under the weather before you depart for your trip, be sure to bring along any medications he is taking. If you worry that your child may come down with something on holiday, pack the medications you usually administer, which will save you from having to find a pharmacy while you're away from home.
Carry Lots of Water
Staying hydrated is important during an illness, especially if your child is throwing up. Carry a water bottle that you can refill often to keep him from becoming dehydrated.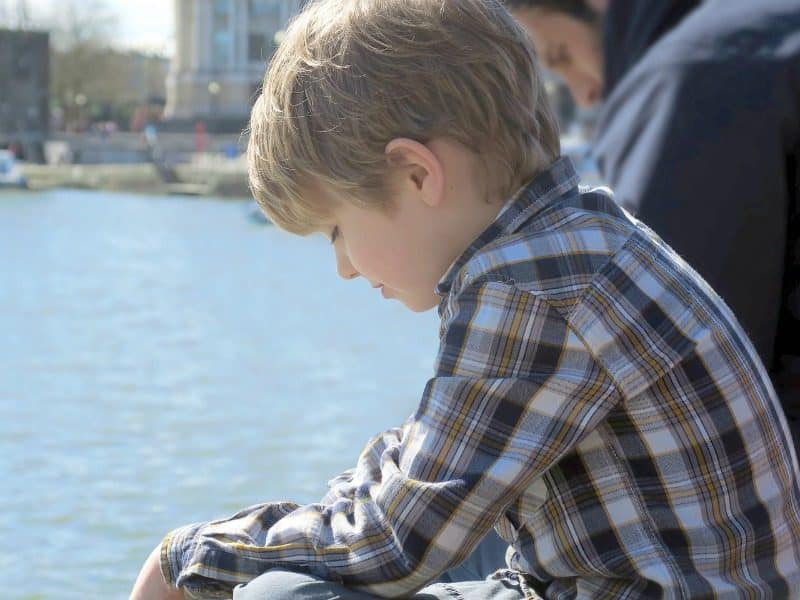 Pack Extra Clothes
If your child is ill, it's a good idea to pack some extra clothes for you and for him. That way if he throws up, has diarrhoea or is really sweaty, you can swap out clothing during travel to stay comfortable and clean.
Keep Lots of Tissues on Hand
Chances are that your sick child is going to have a runny or stuffy nose. My kids are always having to blow their noses!  Having plenty of tissues keeps snot messes from happening during your holiday.
Pay Attention While Flying
The change in air pressure when taking off or landing in an airplane can really affect a little one's ears, especially if he has a cold or an earache. Offer something to suck on to help alleviate this – a pacifier or large lollipop (to prevent choking) are good options for travelling with kids.
Encourage Sleep
Sleep is the best thing for a sick child, so try to encourage your little one to sleep as much as possible. That includes on an airplane or in the car, but you might also consider heading back to the hotel early, so he can get to bed at a reasonable time.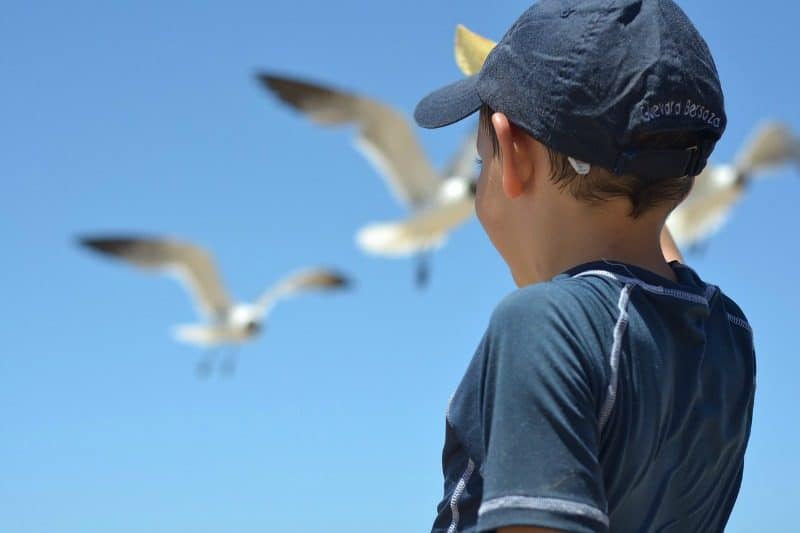 Ask for Hotel Help
The staff at your hotel are likely to be ready and willing to help you as much as they can if your child is sick. This could be directing you to the closest urgent care or just bringing up a bowl of soup or some extra towels. Don't try to get through it alone – ask for help and it will be a lot less stressful.
Call the Paediatrician
Even if you're away from home, you can still call your child's paediatrician for advice. He or she can direct you to a doctor close to where you are or simply give you treatment advice over the phone.
Take it Easy
If your child is very ill, you may want to consider postponing your holiday. If he's willing to power through, go ahead, but take it easy. Don't rush from attraction to attraction and take time for rest and rehydration often.
If you found this post helpful, you might also enjoy 5 Hacks For Keeping Travelling Kids Healthy All Year Round