I am literally the worst parent for adding name labels to my kids school uniform.  I think the teachers probably despair of me and I've lost count of how many cardigans and pieces of PE kit we've lost over the years.  I begin the school year with good intentions, and the first day of term arrives and I'm frantically writing names on labels with whatever comes to hand, usually a biro!
Well, it's safe to say that with this approach to putting name tags on school uniform, the job never gets finished and within the first week you can guarantee something has already gone astray.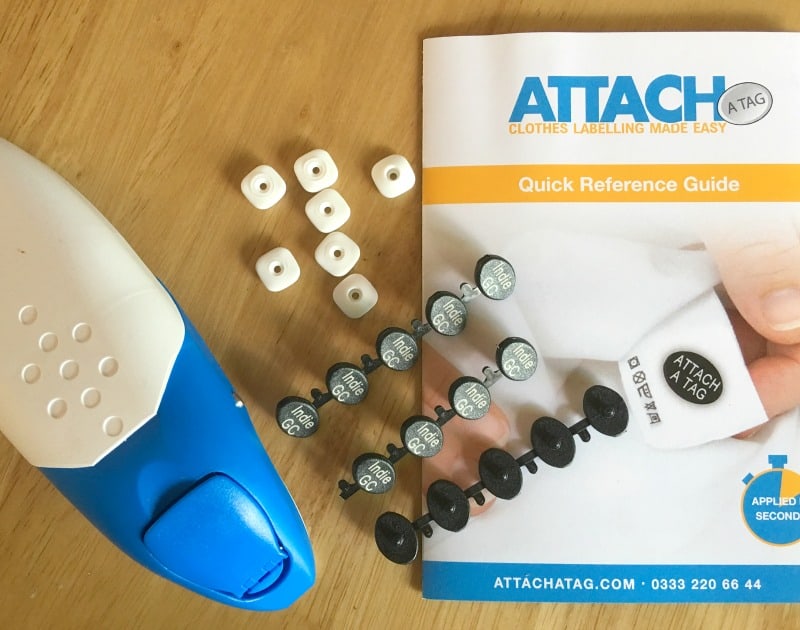 Now the sun has finally decided to shine on us it was time to dig out Indie's summer school uniform.  When we did, it soon became apparent that she had grown 4 inches since she last wore it so I had to dash to the shop to buy some new summer dresses.  It was also a good time to buy some new school cardigan. Because of the reasons mentioned above, we were really running low.
Attach A Tag are very familiar with parents like me who never get round to labelling all the school uniform, so when they got in touch to see if I would like to review their clothes labelling kit I was pretty tempted to take a look.  As soon as I saw on their website that their tags meant no sewing, ironing or markers I said yes to giving them a go.  I don't iron or sew, and markers always seem to washout no matter what we use.
Indie was keen to wear her new dress and cardigan the other day, and I added the Attach A Tag clothes labels in seconds with very little disruption to our hectic morning routine. When you place an order on Attach A Tag you tell them the name to add to the label and they send you everything you need to start adding them to your clothes.
How to use Attach A Tag name labels
It was as simple as following these steps for labelling school uniform:
Put the name tag in the top of the applicator provided
Put the retainer in the bottom
Pop the clothes label between the jaws of the applicator
Push them together and turn the tab clockwise until the tag is secure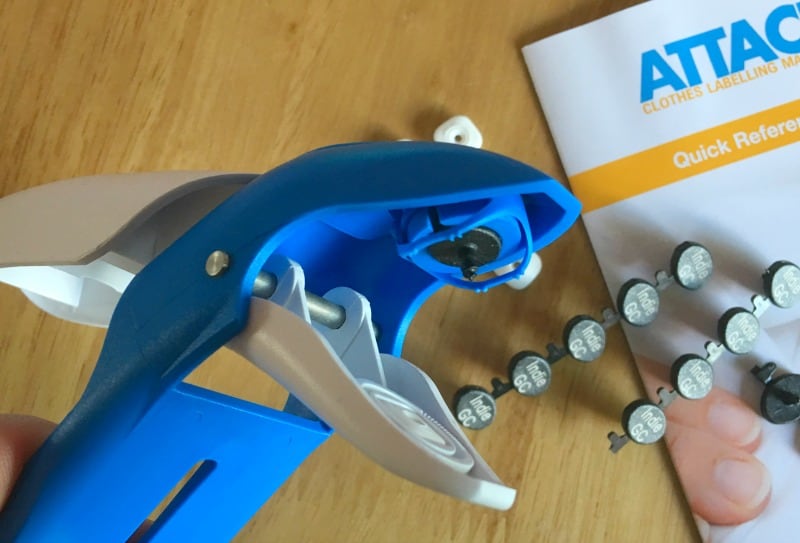 The name tag is then firmly in place, with smooth edges and the school uniform is clearly labelled to help prevent it from going missing.  The labels can also be easily removed to use again, but you do need to replace the retainer. These can be bought as a separate accessory on the Attach A Tag website.
I'm really impressed with these name labels so far.  They are so quick and easy to attach to school uniform and I love that we can reuse the name tag.  They also survive the washing machine too.  Indie seemed to love the name tag as well, which means if something does go missing at school she will stand more of a chance of finding it again.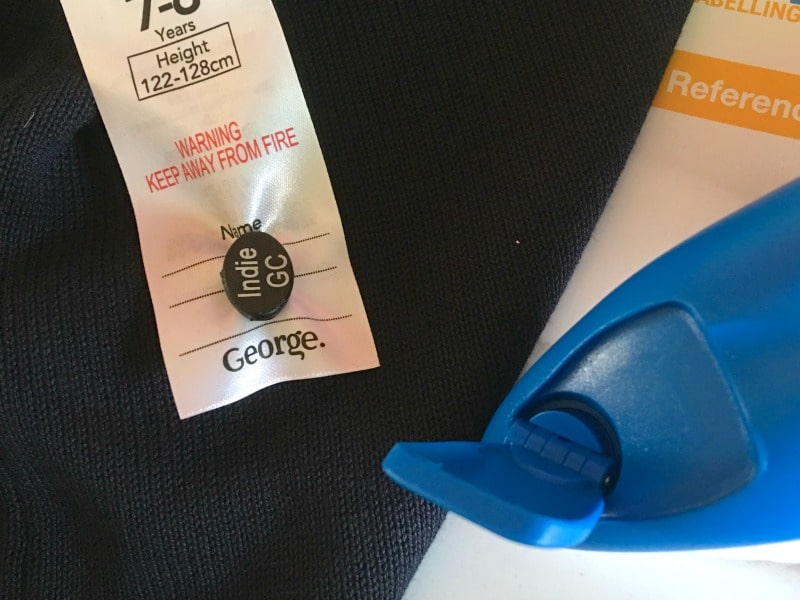 Check out my giveaways here.
Know someone who would enjoy this post?  Please do share it with your friends and followers, as it would literally make my day.  
For the latest blog posts, offers and giveaways don't forget to subscribe to Zena's Suitcase.  You can also follow the latest updates on Twitter, Facebook, Instagram and Pinterest.