When tourists from abroad come to visit the UK, it's often places like London, Edinburgh, Manchester and Stonehenge that are high on their bucket list. Wales can sometimes be seen as a bit of an underdog, but it really shouldn't be the case. The country is absolutely beautiful, and there are plenty of things to keep you busy whether you love the countryside or prefer a city break.  
If you were following my social media channels recently you will know that we had a fantastic time exploring Swansea Bay and the Gower. 
If you need more inspiration though, here are some other ideas for planning a trip to Wales:
Go For a City Break in Cardiff
As a major city, Cardiff has everything you'd want from a city break. Lots of places to dine for all budgets, shops if you want a bit of retail therapy and plenty to see and do. How about visiting Cardiff Castle with its extravagant gothic interior?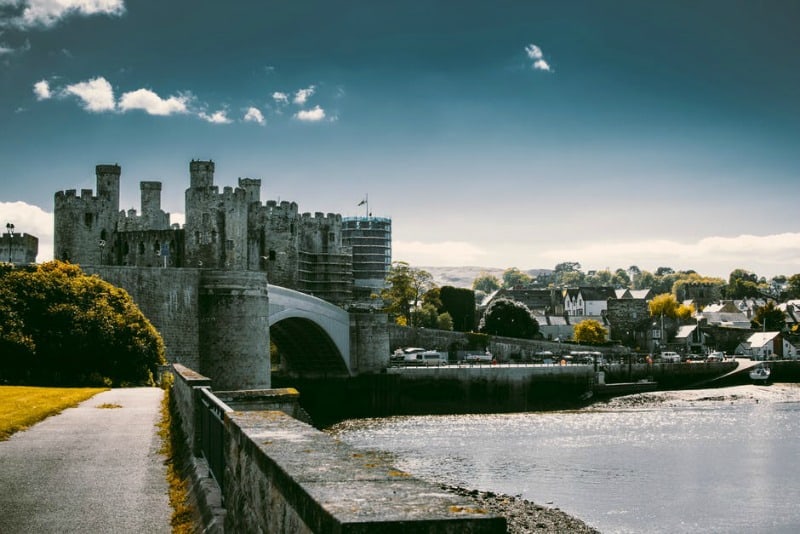 You could go and see Cardiff Bay, a beautiful spot to enjoy an ice cream as you watch the boats go by. Get a snapshot of what Welsh life used to be like in St Fagans National Museum of History or catch a show, the ballet or enjoy a dining experience at Wales Millennium Centre.
Interestingly, Cardiff is both a city and a county, there's a great guide to counties and boundaries here if you want to know more. All in all, it's vibrant and exciting, the Welsh capital is well worth a visit if you get the chance.
See Spectacular Sights in Snowdonia National Park
One of the reasons you will have chosen Wales for your holiday destination is the views. Epic lakes, awesome mountains, forests, rivers and pretty towns, Wales really does have it all.
Perfectly picturesque it's ideal if you want to take in some beautiful views or add some stunning shots to your travel album. One place in particular that's worth a visit is Snowdonia National Park. National parks are preserved and protected, so it enables you to get look into true unspoiled landscape.
You could go hiking or mountaineering, bird watching, cycling – you could ride the Snowdon mountain railway. Just be sure to have you camera on hand, there are lots of views that you really won't want to miss.
Visit The Cute Tourist Beach Resorts
There are tons of fantastic beach resorts that are perfect for tourists all over Wales. They are great for eating ice cream or fish and chips on the beach, making sand castles, exploring the little souveneer shops and trying your luck in the arcades.
There's Barry Island in South Wales, where the iconic 'Gavin and Stacey' show was located if you happen to be a fan of the show. You have Barmouth and Fairbourne, lying on the estuary of Cardigan Bay between a mountain range and the sea.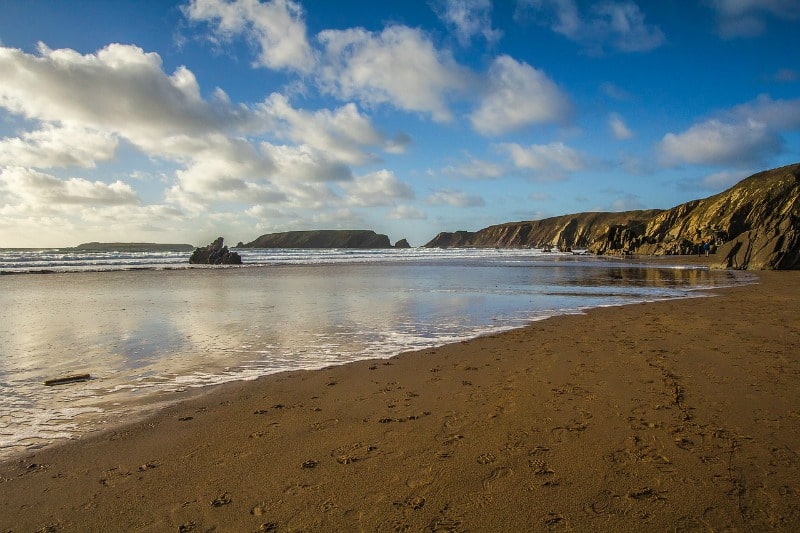 You also have the Snowdonia Coast which consists of thirty five beaches and stretching out for an incredible two hundred miles. Whether you want to go paddling in the sea, wind surfing, scuba diving or explore the quaint nearby villages there are so many things to do.
Where's your favourite place to go in Wales? Have you been to any of the above places?  Please do let me know in the comments below.