When teen left for university not only did he lose his bedroom, but he also lost his single bed and mattress to his younger sister.  We knew when he came home for the holidays that we would have to squeeze him into the box room, and we've had varying degrees of success with that.  We tried out a futon first, going down the lines of a space saving solution, but that didn't prove at all comfortable for him while he was home.  We've finally made some progress so I thought I'd share this Simba mattress review with you so you can find out more:
Teen has a soft double mattress at university which he loves, so it seemed sensible to look for something similar for him to sleep on at home.  Trying to find the best place to buy a mattress online can feel like a minefield, but it really is so much easier than going into a bed shop, which in my book can feel very overwhelming.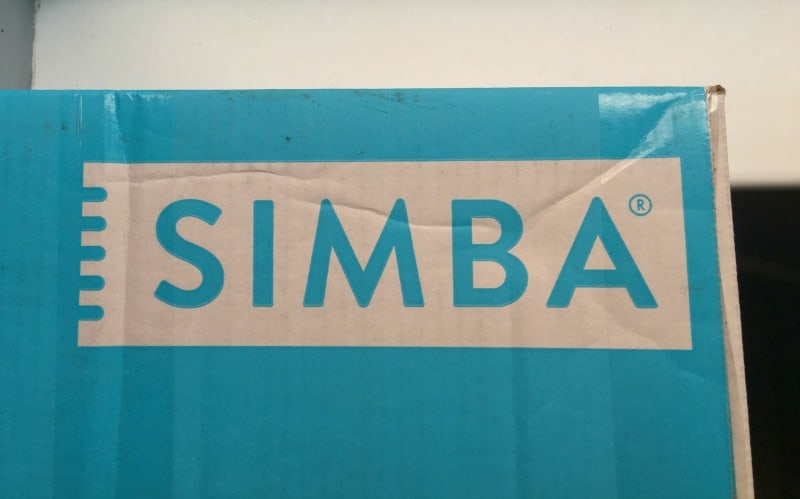 In our search for the best single mattress, we came across the Simba Hybrid® and this is what teen has been sleeping on since he came back from university a few weeks ago.  I already know that teen values a good nights sleep and when I spoke to him about the type of mattresses he likes I was convinced that the Simba Hybrid® mattress would be a good option for him.
The Best of Both Worlds
Teen has certainly been reporting having a very good night's sleep since he's been back from university and that is because the Simba Hybrid® mattress gives him the best of both worlds.  Having also tested it myself, I can confirm this mattress is really comfortable and it's down to the combination of layers it's made from.
The Simba Hybrid® is where pocket sprung mattress meets memory foam mattress to give you one of the UK's most innovative night's sleep you can possibly get. There is a lot of science behind this design and we think it's really paid off.  Data was used from around 10 million people to inform the design making process and as a result the Simba Hybrid® mattress contains the following:
2,500 patented conical pocket springs that individually adjust to your body shape during sleep
Simbatex layer that draws heat downwards and provides gentle support
Visco memory foam layer that moulds expertly to your body shape
A hypoallergenic top layer that breathes while you sleep
Scientifically engineered base layer for optimum comfort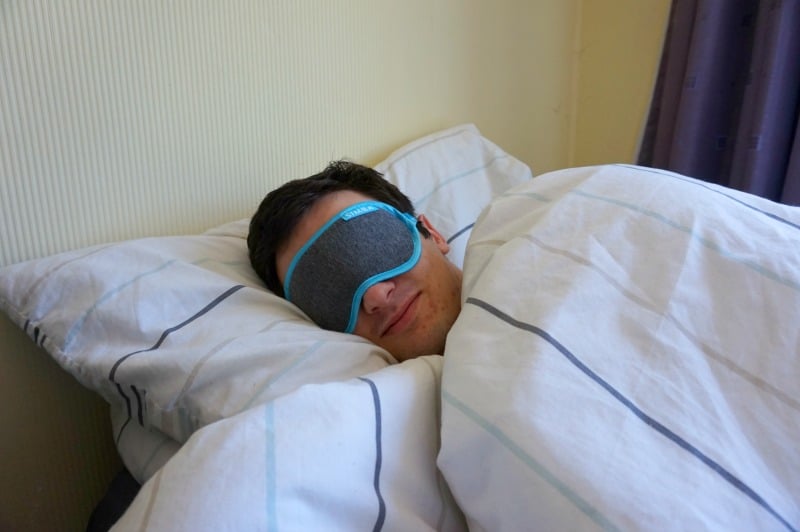 Simba are also really proud of their customer service and we can totally see why! As well as a well designed pocket sprung memory foam mattress they also offer all their customers a 100 night trial, which means that if you do not have a great nights' sleep on your Simba Hybrid® mattress you can simply ring them up and return it for a full refund.  You don't even have to squeeze it back in the box, it really is that simple!
Simba Hybrid® Mattress Review
So, it's teen who has been sleeping on this single mattress these last few weeks, so he wanted to share that he's definitely enjoying having a quality mattress on his single bed since he's been home.  Seeing as he's been downgraded from the queen size bed he had at university, I'm really pleased that he's comfortable with the smaller size he has here.
Teen also has to use the box room when he comes home for the holidays which is a bit of a squeeze for him.  This means that his bed is also used generally for chilling out on as well as sleep.  The Simba Hybrid® mattress is also providing him with a comfortable spot for using while reading, catching up with his friends on social media or playing games on his phone.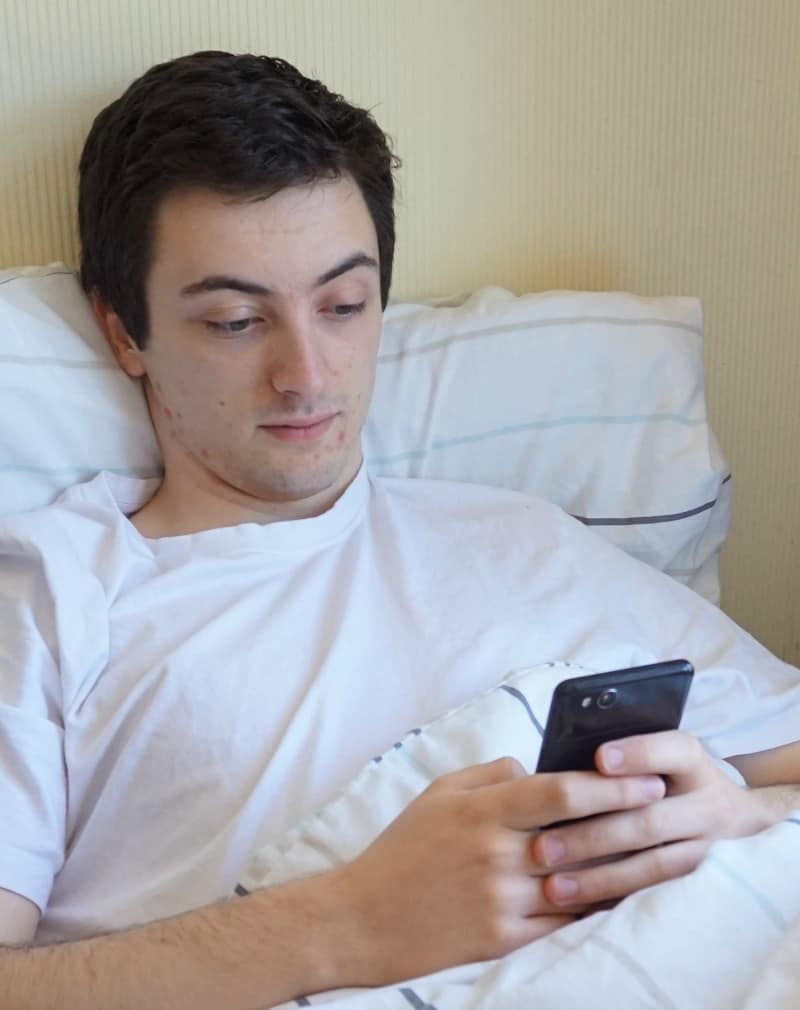 Buying a mattress online definitely doesn't feel like a scary process anymore now that we've experienced the quality and comfort you get with a Simba Hybrid® mattress.  There will come a point in the future when we are looking to buy a new single mattress for Brook, and we will definitely be making Simba our first choice when that day arrives.
Simba feels like a great choice for a children's mattress simply because of the support and comfort they provide.  We also spotted that you can buy the Simba Hybrid® in the John Lewis mattress section which also gives me a huge amount of confidence in this product along side the 10 year guarantee that is provided when you buy the mattress.
Do you like what you read about Simba so far?  That's fantastic news!  Now you can go straight to the Simba website and check out their fantastic deals and offers, then sit back, relax and wait for your new mattress to be delivered straight to your door!  They will also take away your old mattress if needs be, completely free of charge!
We were provided with the Simba Hybrid® mattress in exchange for this review but all thoughts and opinions are our own. If you decide to give this mattress a try, I might receive a few pennies for sending you there way, but that does not affect how confident we feel that you will love this product.