Scars can be an unsightly frustration to deal with, which is especially true if they occur in areas of the body that are readily noticeable. Although the most common causes for scarring are injuries suffered in car accidents or other types of accidents, scarring is also invariably going to occur when you undergo any type of plastic surgery, which includes hair transplant surgery. Scarring is supposed to be kept to a minimum when you're undergoing a hair transplant procedure. However, there are times when the scarring will be too visible and will spread further than it should. If this occurs, you may want to consider obtaining some form of scar treatment, of which there are several to select from. 
When to Consider a Scar Treatment Following a FUT Procedure
When you have received a FUT transplant, it's possible for a substantial amount of scarring to develop around the donor site. Given the fact that a small portion of skin is taken from the back of your head, this area will need to heal following the completion of the hair transplant surgery. In the event that the healing process doesn't proceed smoothly, you may start to suffer from poor scarring that spreads too much and leaves you with a visible sign of the wound that doesn't dissipate like it should. You should also look out for the widening of a scar that goes further than the closed incision and doesn't accurately reflect the size of the incision. The best way to know whether or not the scarring you're experiencing is normal is to ask your surgeon about it. If they believe that the scar is larger or wider than it should be, it may be time to consider the scar treatment options available to you.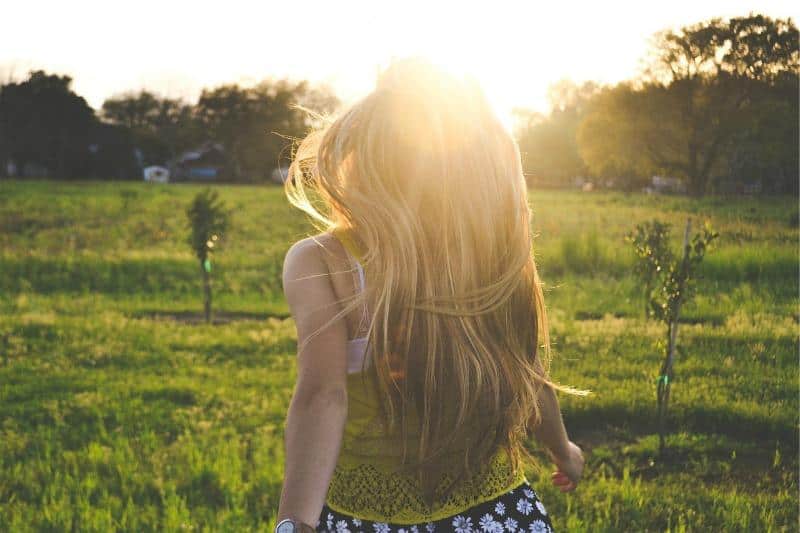 What Is Scar Revision?
A scar revision is a type of surgery that's dedicated entirely towards assisting with the reduction of any amount of poor scarring on your body. If you believe that you require a scar treatment because of the FUT transplant procedure you went through, the likely area where the scar revision surgery will need to take place is in the back of the head. The scar can't be eliminated completely but can be reduced in its overall size. There are a variety of scar treatments available for you to choose from. Although a scar revision surgery is minimally invasive, it's still a surgical procedure that can come with some risks, which is why it's necessary to consider all of your options. 
Scar Revision Procedure
The standard scar revision procedure will begin with the provision of one of several different forms of anesthesia, the primary of which include general anesthesia and local anesthesia. A local anesthesia is commonly used to numb the general treatment area. In most cases, more than one technique will be performed in order to provide you with a substantial reduction and improvement of your scarring. The procedure may begin with the application of topical treatments, injectable treatments, or any number of surface treatments, which includes everything from laser therapy to chemical peels. 
The primary type of treatment provided for the healing of problematic scarring is an excision that removes most of the old scarring. Incisions will first be made around the scar before the tissue is fully removed. The incisions are then closed and you can begin the general recovery period. It's important to understand that the main issues that you experienced with scarring were likely caused by poor healing of the skin around the donor site, which means that you will need to pay special attention to the instructions you are provided with by your surgeon. When you follow these instructions, you should be able to avoid additional scarring issues as your new scar heals. 
Risks of Scar Revision Surgery
Given the fact that any type of surgery has some inherent risks to it, you will need to weigh the benefits of the scar revision surgery with the drawbacks, which can be better understood when speaking to your surgeon. Profuse bleeding and infections are possible with this type of surgery. It's also possible that the normal healing process may be delayed or not progress as it should. Swelling may last longer than it's supposed to following the surgery. If ever you experience any pain in your chest or issues with breathing, it's essential that you contact a doctor immediately so that they can determine what's causing these problems. All of these risks are rare and should be able to be avoided as long as you take care of the treatment site after the surgery has been completed. 
Additional Treatments to Consider
There are some additional treatments that you may want to consider for the healing of your scars, which include an endoscopic ridge reduction as well as planting extra grafts in the area of your head where the scar is. For the latter method, this will allow you to avoid the creation of additional incisions. Instead, extra grafts of hair will be placed in the scarred areas that are currently deprived of hair, which helps to cover up the scarring. 
As for the endoscopic ridge reduction, this is a treatment method that focuses solely on getting rid of the thicker edges that usually exist on this type of scarring. The removal of this thick scar tissue should allow the scar to appear more normal and heal quicker. The main benefit of this treatment is that it typically takes less than a couple of hours to complete and comes with practically zero risks. 
Dr. Epstein is a surgeon who has spent more than two decades performing hair restoration surgery as well as reparative procedures in Miami and New York. The primary types of services he provides include FUE hair transplants, forehead shortening procedures, and reparative surgeries. He has performed more than 12,000 procedures of hair restoration and has the expertise necessary to treat the scars that can develop from the surgery. 
This is a collaborative post