How to keep youngsters entertained during the school summer holidays with a new adventure around every corner
SCHOOL'S out and to help parents avoid hearing the dreaded words "I'm bored", Parkdean Resorts has partnered with some very savvy UK bloggers.  I'm absolutely delighted to feature in the line up and share my top tips and tricks for an adventure-packed summer so I had to share these ideas with Zena's Suitcase readers.
The days when a simple colouring book or toy would entertain children for hours may be long gone, but simple activities from coastal treasure hunts to learning on the go will capture imaginations without breaking the bank.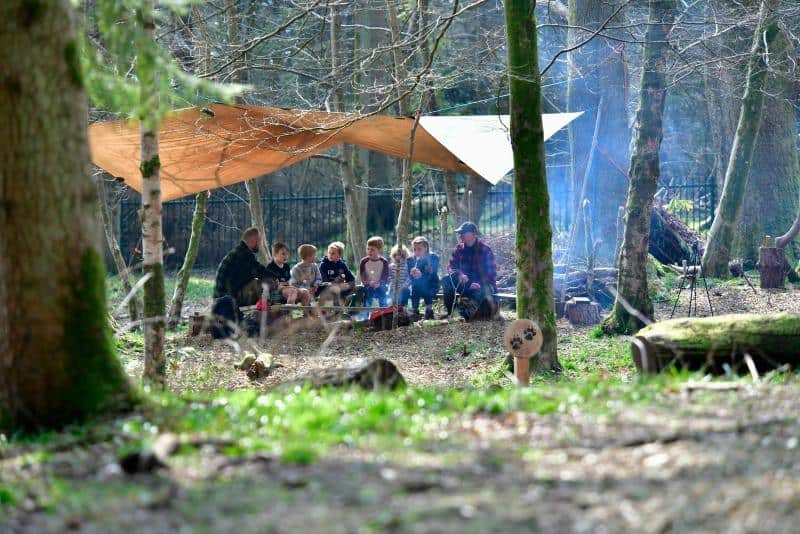 Here's how families across the UK can beat the boredom during the six week break whilst on holiday or at home…
GET CREATIVE BY THE COAST
"Rock painting is a creative activity that is going to be part of our summer holidays this year. If you haven't already heard about Kindness Rocks, it's such a lovely and positive activity you can do with your children as a family, as you are encouraged to decorate rocks in an inspirational way and leave them behind for others to find. Joining in is a great way to explore the local area whilst we're on holiday, and we also search for the other creations that people have left behind. There are lots of local Facebook groups where you can share your finds." Zena Goldman, www.zenas-suitcase.co.uk
VARIETY IS KEY
"I always try to make a plan at the start of the school holidays to avoid boredom, with variety being key – after all, it is the spice of life! To keep the little ones, and me and their dad content and entertained, I've planned some creative days at home with art supplies and building outdoor dens in the garden, followed by trips out in our little caravan called Dolly. We also have a few long weekends coming up at Camp Bestival, Just So and Shambla festivals which I'd recommend as they are all family-friendly." Caro Davies, www.thetwinklediaries.co.uk
UNLEASH YOUR INNER EXPLORER
"When on holiday whether we are playing on the beach, in a forest or exploring the countryside, we like to create a tick list game for our boys to complete. It helps them to discover a new adventure and learn new things whilst keeping them occupied for hours." Jaymee Heaton, www.themumdiaries.co.uk
LEARN ON THE GO
"4D animal augmented reality flashcards are brilliant for engaging young ones, especially when travelling or on a rainy day indoors. Once you download the app you simply scan the card and the animal 'pops out'. My little boy loves telling everyone he held an elephant or an antelope on holiday – you can even create a zoo if you scan multiple cards. I think these are fantastic for inquisitive minds, as well as being a bit of fun on the go." Char Taylor, www.taylorheartstravel.com
PLAN A PARTY
"Whenever we have a free week without any plans I make it 'Friday Fiesta Week'. Each day we do a different activity leading up to our exciting Fiesta party on the Friday. From putting together fancy dress costumes to cooking together and trying new recipes, it's a chance for my two little ones to come up with ideas of their own as part of the party preparations. I'm also going to give them control of the guest list as one or two friends would be nice to invite." Nell Heshram, www.pigeonpairandme.com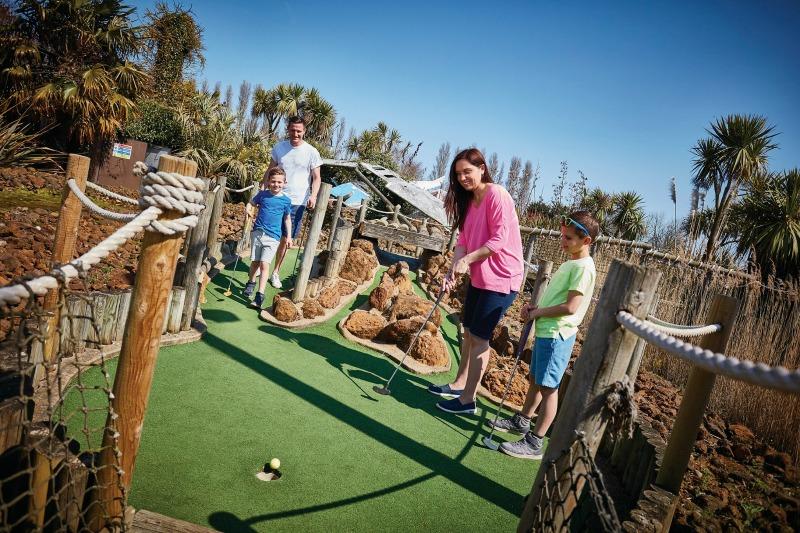 Additionally to help take the pressure off, Parkdean Resorts has lined up a season of fun activities across its parks for youngsters and families alike, encouraging more time to be spent out in the open.
Outdoor 'n' Explore* arms budding explorers with survival skills from animal tracking, bird box making and shelter building; All Together Active is a specially designed sports programme with something for all ages including archery and football; plus park facilities range from swimming pools with waterslides to crazy golf courses. Additionally kids' clubs run daily as does live entertainment in the form of music and show productions.
A selection of summer holidays breaks at parks throughout the UK are available to book now, perfect for families seeking adventure.
*Available at Ruda in Devon, White Cross Bay in the Lake District, and Sandford and Warmwell in Dorset