As a Mum with an older child I totally understand that finding things to do with teenagers can be a challenge.  When kids get older they don't seem to enjoy family time in the way they used to? Please do not be put off, as it's still important to spend time together or get them out of their room at least.  It's just about finding the right days out with teenagers and I've got a great list of ideas for you right here.
I have been speaking to some of my favourite UK family travel bloggers and they shared with me some really inspiring things to do with teenagers.  I think you will love these suggestions, and we will have you spending quality time with your teen in no time.
Things to do with Teenagers
Go Ape
If your aim is to get your teen outdoors and doing some fun exercise, then Claire from Tin Box Traveller blog has an awesome activity for teenagers for you.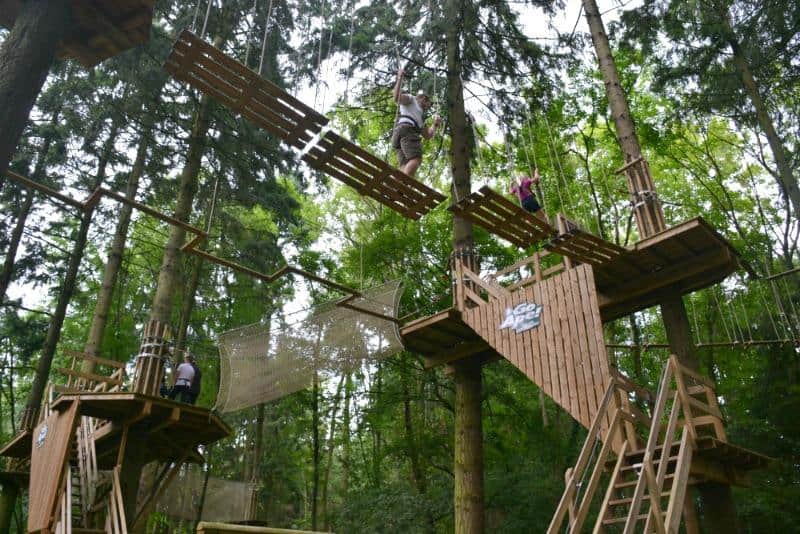 "High ropes and aerial assault courses are an exciting challenge for teens who like to get their blood pumping. It's also a brilliant team building activity for families as it thrusts you out of your comfort zone. We love Go Ape because it stretches us physically and mentally. If you can step off a platform 30 meters above the forest floor you can do just about anything!"
You can read all about how Claire and her young family enjoyed their experience at Go Ape here.
There are 33 Go Ape locations across the country so plenty to chose from if this activity interests you.  You can visit the Go Ape website here to find your nearest centre to help plan your next day out.
Dryiad Bushcraft
Penny from Parentshaped has the challenge of finding activities both her kids will enjoy.  One that really ticked a lot of boxes for her family was a family bushcraft experience in South West Wales.  Learning new skills and spending quality time together is a great mix for a day out we think and here's what Penny had to say: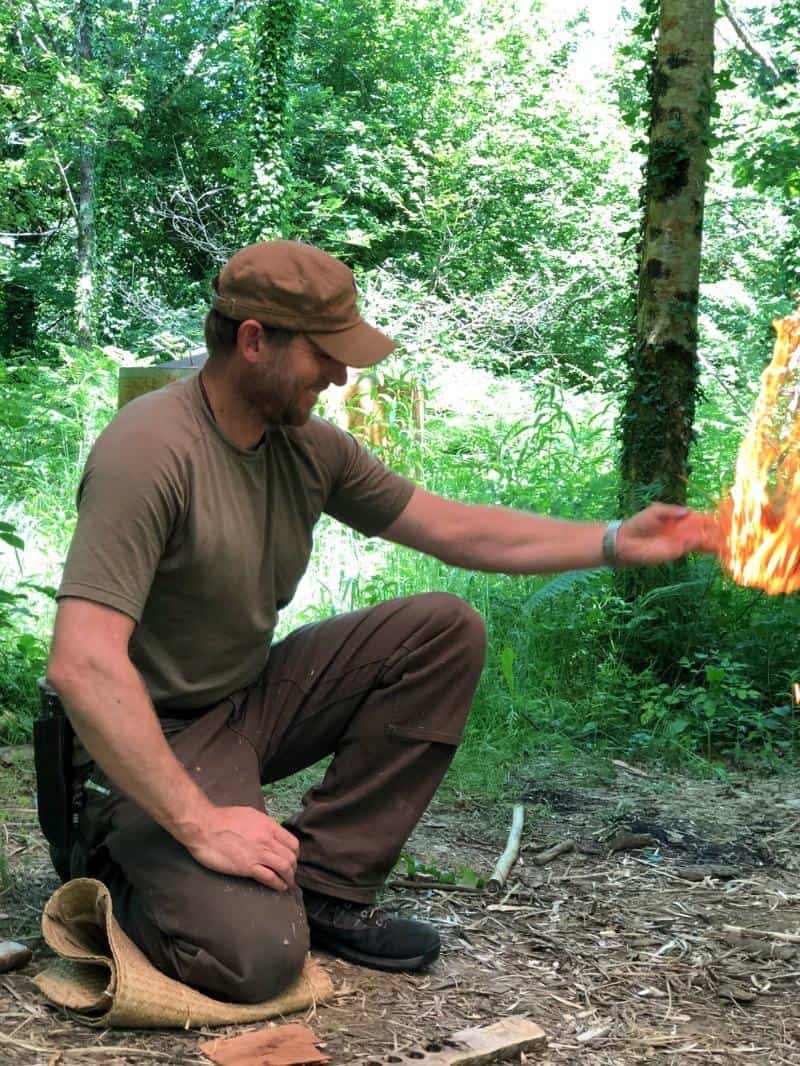 "Dryiad Bushcraft on the Gower, Wales run family bushcraft sessions, a great family bonding experience. Learn to whittle tent pegs, forage, light fire and survive in the wilderness, perfect skills for any teen wanting to survive the zombie apocalypse."
You can find more information about this and other activities for teenagers in Wales from Penny's brilliant family travel guide for Swansea Bay and the Gower.
Science Museum, London
Finding things for teenagers to do in London can be more of a challenge than you think.  My son and I visited the city for the day recently and we decided one of the best places to go with teenagers was the Science Museum.  It's one of those days out that everyone will get something out of.
There are exhibits on Space, Technology, Engineering  and even Super Bugs.  Our favourite activities for teenagers in London were the Tim Peake Virtual Reality Space Descent experience and the Red Arrows Flight Simulator.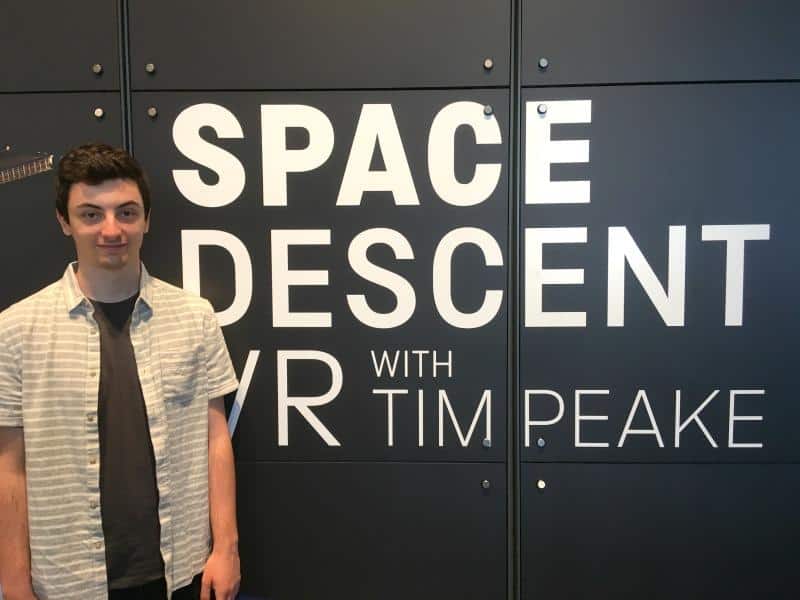 The Science Museum is free to enter, but donations are welcome.  There was an additional fee for the Red Arrows 3D Flight Simulator (£5pp) and the Tim Peake VR experience (£7pp).
Thorpe Park or Alton Towers
When it comes to things to do with teenagers, theme parks are always a winner.  You can fill a full day with thrills and spills and it can be a great way to give your teen some independence.  Helen from Actually Mummy had this to say about taking her daughter to a theme park.
"The rides are big thrills, and as it's an enclosed park I always feel it's safe enough to let even young teens go round without supervision. I took my 13 year old and her friends last summer and barely saw them. It's the perfect place to give them some freedom."
You can read Helen's review of Thorpe Park now over at Actually Mummy blog.
Sea Life Centre Shark Keepers Day
Lots of zoos and aquariums offer hands on tailored activities for teenagers.  If the young person in your life wants to work with sea life when they get older then something like the Shark Keepers Day could really inspire them.  Sarah from Extraordinary Chaos shares this about their experience: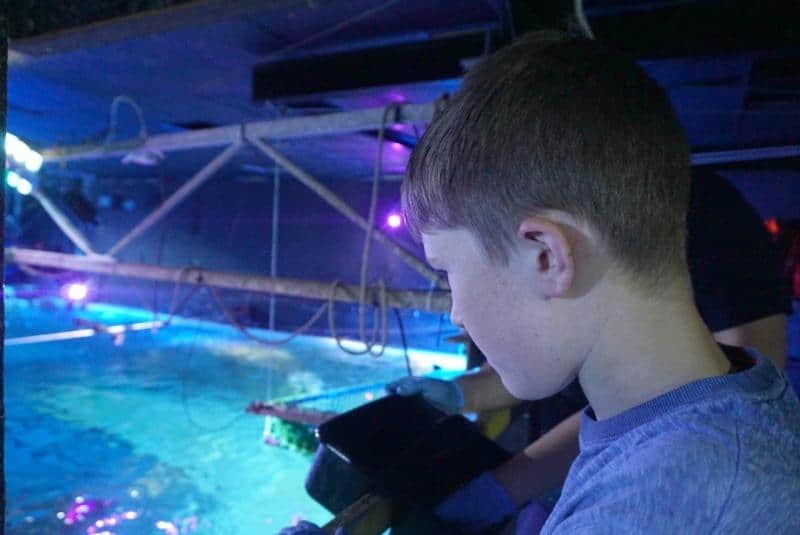 "For an indoor activity with teenagers the Sea Life Centre Shark Keepers Day is a great way to see life behind the scenes.  We learnt about sea life conservation and worked alongside the marine biologists feeding the sharks and other fish.
The day gave us are real insight into not only the care that goes into running a place like this and how the fish are rescued but also what is going on out in our oceans to improve breeding programmes and growth of coral beds. It costs around £150 pp for a full day but it is the most incredible hands on experience."
If you are interested in finding out more about this teenager activity, head over to the Extraordinary Chaos blog now for more information.
White Water Rafting
One of the most fun packed things to do with teens is to take them white water rafting for the day.  There are water sports centres across the country but Lisa from Travel Loving Family particularly enjoyed her time at the Cardiff International Sports Village.  She has this to say about her experience: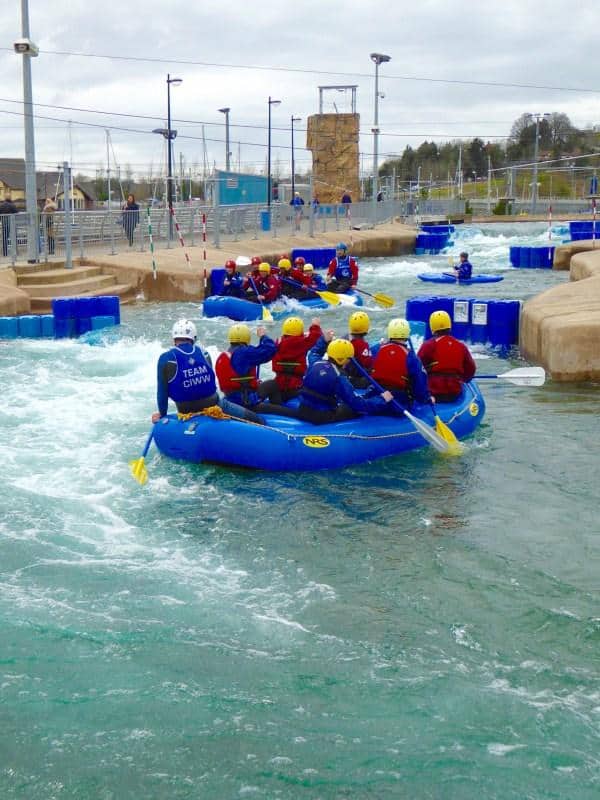 "The Cardiff International Sports Village is brilliant!  I did the two hour white water rafting experience and found it utterly exhilarating.  It's obviously a man made course so they vary the rapids depending on the groups they have taking part. They also offer an overhead rope course, kayaking and lots more activities that would be great activities for teens whether they are into land based or water sports."
If this sounds perfect for the days out with teenagers you had in mind, you can read all about it on Travel Loving Family's blog here.
Escape Rooms
A really fun thing to do with teenagers is visit the Escape Rooms.  These have become really popular activities for families with teenagers across the UK, with one or more more popping up in every city.  They are usually made of a set of themed rooms, filled with puzzles that you are required to solve to enable your escape.  If your teenager is an imaginative soul, this could be just what you are looking for.
Surfing in Snowdonia
Surfing has to be the ultimate in cool things to do with teens, and there's lots of locations around the UK where you can experience this awesome activity.  Katy from Otis and Us Blog wanted to share her experience of surfing in Snowdonia.  Here's what she had to say: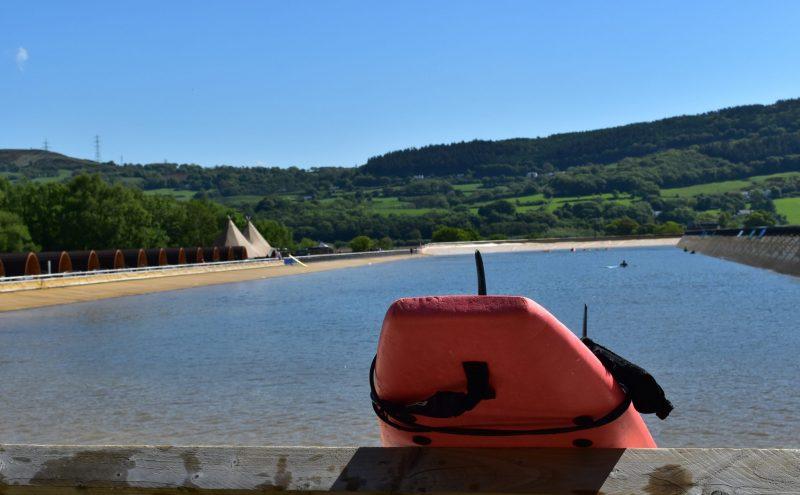 Surf Snowdonia Adventure Parc is a world-first inland surf lagoon. It sits just a few metres away from the banks of the River Conwy and the lagoon was built on a derelict industrial site that was once home to an aluminium factory. Surf Snowdonia offer surf lessons for children and adults – from beginners to advanced. There is also a splash and crash surf lagoon for ages (12+) , and a choice of surf camps, and surf experiences and school holiday packages making it a great choice for teens. The glamping pods are pretty special too……
If you want to find out more about this surfing experience, then there is a great review of Surfing in Snowdonia on Otis and Us blog.
The RAF Museum
If you live in or are visiting London and want to find free things to do with teenagers, then Sarah from Family Travel Times is keen to inspire you to take a look at the newly refurbished RAF Museum in Hendon: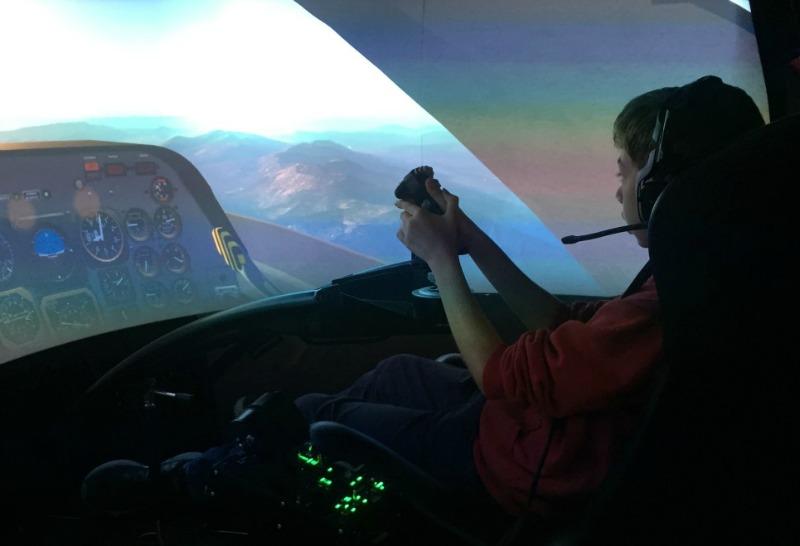 We used to visit here a lot when the kids were small, but it's had a huge refurbishment and now it's even better for teens – who will learn stuff (possibly without realising it!) and have fun through all the information and interactive displays on offer. They can even create their own plane.
Bear Grylls Survival Academy
The Bear Grylls Survival Academy is not for the faint hearted family. From the opening moments of daubing your face in mud, to eating grubs, and doing the natural forest assault course, all your senses will be challenged. But the teens won't have the down time to be bored – or even take a selfie.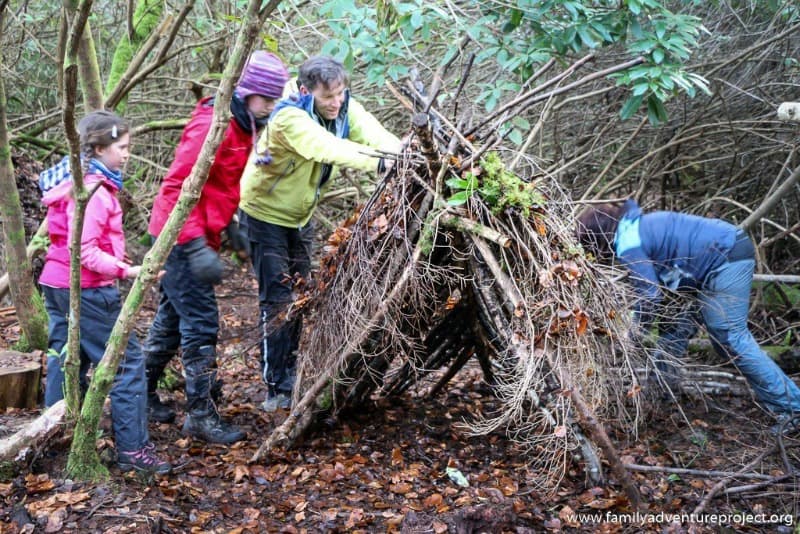 The half day activity at Dragon Raiders Activity Park just outside Criccieth in Snowdonia (also available in other areas from Scotland to Surrey) is a bonding family activity and a chance to learn something together; you'll find out which herbs you can eat if you end up stranded in the forest and how to build a shelter out of branches. You may also learn a little about yourself. Sadly Bear Grylls himself is not included in the price but the teens won't care; they'll be having too much fun.  For a more detailed review click here: 
Bear Grylls Family Survival Course – Family Adventure Project
If this sounds like an day out your teenagers would love, you can read more about visiting here written by a teenager over at Family Travel Times. That's got to be a great endorsement hasn't it!
I hope that some of the ideas we have shared for things to do with teenagers has inspired you to try some new activities with your son or daughter.  If you have any more ideas for days out with teens, please do share them in the comments below as I know other parents reading this will appreciate them.
If you found this article helpful, it would literally make my day if you could share in on your favourite social media platform or pin to your favourite Pinterest board.  Thank you so much!
Pin for Later