Tomorrow will be your first day of school my little one, so I wanted to share a letter as I think we are both feeling a bit emotional about the changes ahead.  Firstly, I want you to know that you are going to be OK, in fact you will be more than OK when you get settled in.  You have spirit and it will get you a long way in this life.
The glue ear has been a challenge for you, and we've talked about how it's made some sounds harder for you to say.  This is going to get easier for you and your teachers will help you out at school.  It does make me worry about you a bit more.  You're my baby, and this is my last 'first day of school' ever so I'm pretty sure I'm going to cry a little, truth be told I've already cried so I definitely know what's coming.
When I get sad about it though, I remember that you are a very determined young lady.  You have not let the glue ear hold you back one little bit.  When we don't quite understand what you say, you do not give up until we get it.  It's traits like this that will stand you in good stead not only as you begin school but for the rest of your life.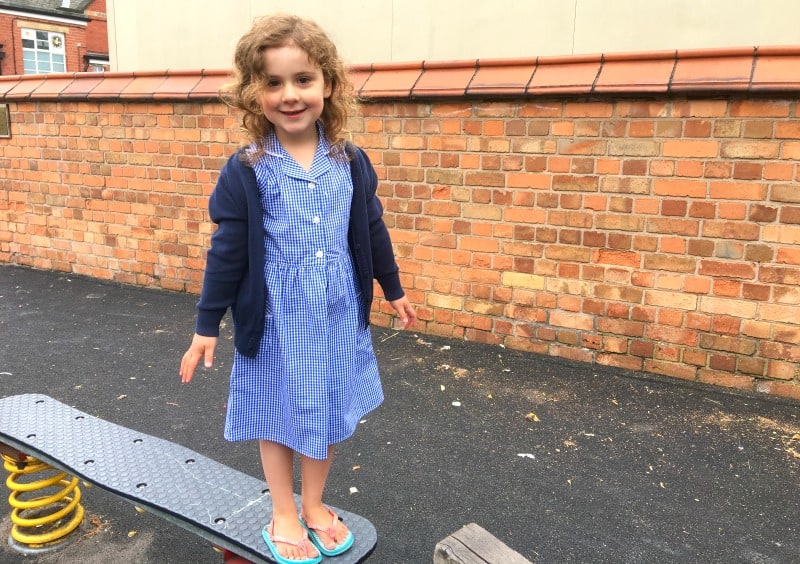 You must not worry that you're not going to be in the same class as your sister.  I know you are desperate to go in the big building with her, but you are so super strong, you will do just fine in your new class.  You just need to bring your kindness and that big smile and everything will fall into place.
You know how some days you feel like throwing your toys across the floor, or you just want to yell for no particular reason?  Do you remember dragging me out of playgroup because you had had enough of playing with the kitchen?  Well I know you don't really get it, but these are all signs you are ready for the first day of school. You are ready to start learning and for new challenges, just promise me you'll keep throwing things to a minimum?
I'm looking forward to you coming home and telling me all about your first day of school.  You will be so busy playing with all the new toys and making new friends you will wonder what all the fuss was about.  I'm totally going to miss you though.  You've been my little side kick for 4 years and we've hung out at playgroups and had lunch dates at soft play.  Who's going to go down the big slide with me now?  I guess I will have to grow up a bit and put some more time into my work 🙂
Love Mum x