Written in collaboration with Mary J
When many of us list travelling as one of our passions, we tend to be referring to discovering amazing new places, foods and cultures, rather than the plane journey that gets us there! Air travel can be tiring and stressful as the best of times, but when we add children into the equation stress levels can begin to increase by the minute.
But travelling with kids is also incredibly rewarding, and so important for your child's development if you are able to offer them the opportunity to travel with you. Organisation is key as a parent and this is no different when travelling! Planning in advance, and getting a little creative when finding ways to keep the kids busy and happy is the way to make your journey an enjoyable one.
You are most likely on your way to a beautiful new place where you and the kids will spend the next few days (or longer) exploring new places and marvelling in nature. So, don't feel guilty about letting the kids spend the plane journey watching TV or films if that's the easiest way to keep them occupied. Make choosing the films or TV shows for the journey a nice little pre-holiday activity. For example, on uk.chili.com you can select what you want to watch in advance, download it onto your smart device, and then the kids can enjoy their shows even when offline on the plane!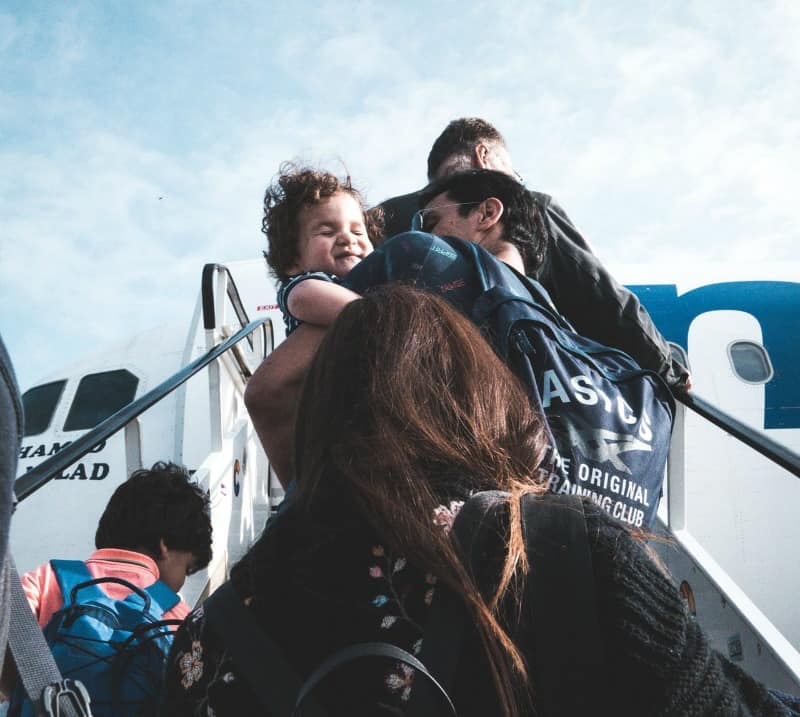 Be sure to remember that if you only have one device, but more than one child, you'll have to figure out a way of allowing both to watch, whether that is by taking turns or by using a little adapter that allows more than one set of earphones to be plugged in at once.
If this isn't an option that suits your family, perhaps time on the plane can be spent reading children's books, either to them, with them or they could be doing it all by themselves. Or perhaps, colouring or puzzle books with some nice coloured pens or pencils to use with them.  There's a range of travel toys to choose from that will keep kids happy when travelling.
If the plane journey is a long one then be sure to let the kids get up and move around a little bit – perhaps you could play a game by asking them to find 5 yellow items (or something else) on the plane and walk the length of the aisle and back in order to stretch your legs and find the items.
A little pre-plane pep talk is also a good idea, be sure the kids know exactly what the plane journey will entail and talk to them on-board about all the fun things they're going to do when you land. Be sure you've packed snacks and bought some drinks once you've passed through security. And ask for a blanket if you'd like the kids to try and get some sleep on the flight.