I start getting ready for Christmas in October, so you won't be shocked to know that I like to know what to expect on a festive family day out. If you have a similar mindset and are thinking about a trip to the Warner Brothers Studio Tour with your resident Harry Potter fans, these are the things you need to know:
You Need to Book Ahead
Unlike standard London attractions where you can simply turn up and buy a ticket, you absolutely need to pre-book your studio tour, as entry to the exhibit is limited to a particular time slot. This is to ensure that things don't get too crowded and you'll be so glad, as there's nothing worse than trying to squeeze your little ones to the front of a busy display.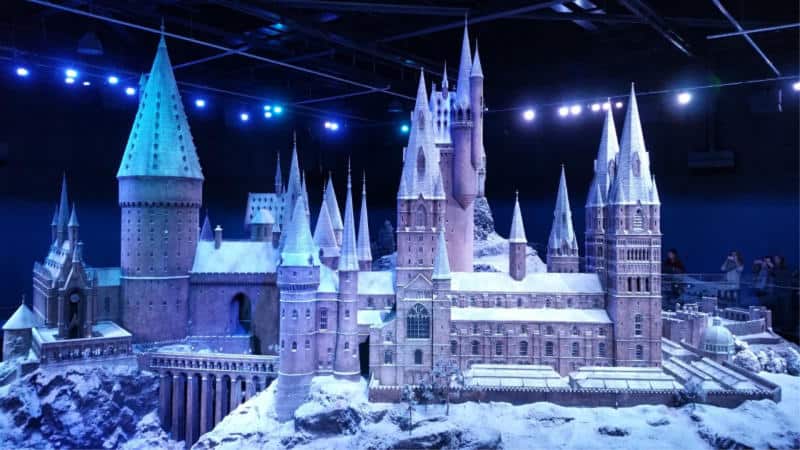 When you take a look at all the upcoming exhibits, you'll see that certain ones are guaranteed to be exceptionally popular, such as Christmas at Hogwarts, so if you have a particular date in mind to visit, it's even more important that you remember to book in advance.
A lot of the Exhibits are Interactive
The Warner Brothers Studio Tour has a real history of surprising and delighting visitors ever since it opened, which is why you need to be prepared for some of the exhibits being more interactive than simple photo opportunities. You'll definitely want all your cameras and recording equipment to be fully charged and get ready for a few squeals of delight from your kids, too, as models really do come to life.
There's Plenty of  Walking to do
The layout of the tour is extensive, with different zones and exhibits being connected by walkways that entertain as you go, but this does mean that feet get tired, particularly small ones!
If I could give you one piece of advice, it's make sure that you dress comfortably. Lots of people take the opportunity to explore a little fancy dress, choosing to represent their favourite characters or Hogwarts house, and that's great, but don't fall into the trap of not being able to move freely or pinching toes in tight shoes. Even Dumbledore probably owned a pair of trainers!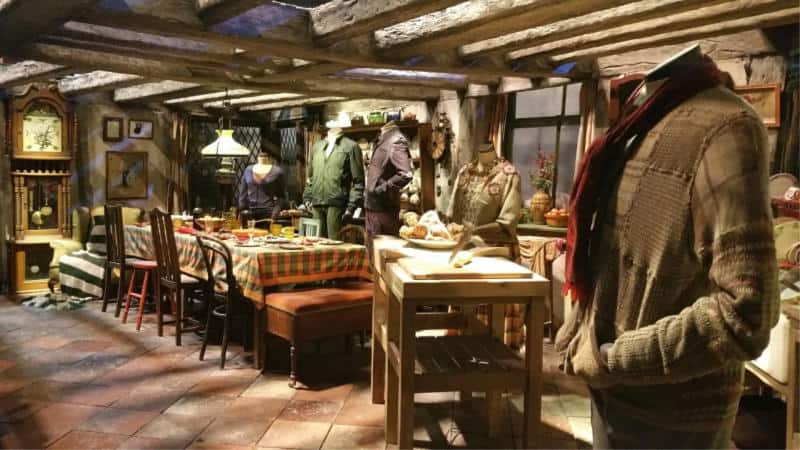 Food is Available Throughout
Taking water and healthy snacks with you on a day out is always a good idea, but there are plenty of edible treats to enjoy as you make your way through the tour. From the Butterbeer stand stand to the Platform 9¾ shop, there are lots of options for satisfying rumbling tummies, so be sure to add a little to your budget as nobody wants to say no to a chocolate frog (or two).
The Gift Shop Will Test Your Resolve
Once you've navigated the tour, seen all the spectacular exhibits and come out feeling like even more of a Harry Potter expert than when you went in, it's time to brace yourself for the studio shop. Filled from floor to ceiling with every conceivable Hogwarts and Harry Potter-related product possible, you'll definitely be feeling a tug on the sleeve every other step as more pocket money is requested or Christmas lists are mentioned. If you can say no, you're stronger than me, as everything is so cute.
To be properly prepared for a Warner Brothers Studio Tour, it's definitely worth trying to find out more ahead of a trip and genning up, as there won't be a lot of time for asking too many questions on the day and the kids will have you otherwise engaged.