Currently in the news, there's a bit of a strange political ordeal going on in Spain. It's not something that has affected very much to Spain at the moment. However, what it has stirred are feelings of great pride in Catalonia.
Regardless of your opinion on the Independence Movement, Barcelona is being talked about more than normal. That could be a strange thing to mention because Barcelona's football team is always in the news. What the city has to offer and what it could be is something you should pay close attention to if you intend on seeing the best that the region of Catalonia has to offer.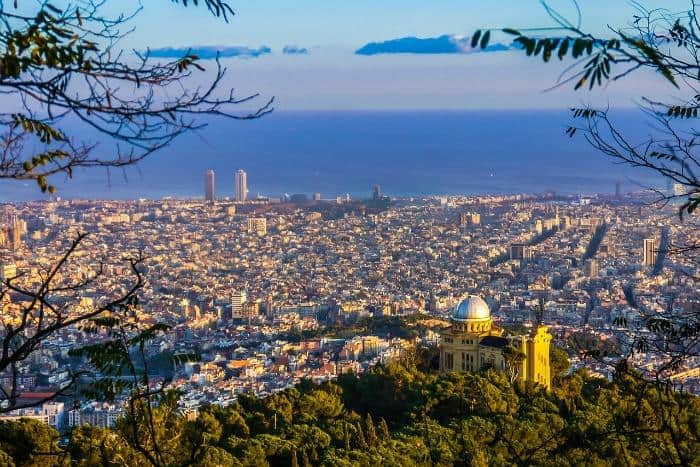 Of course many people will travel to Spain because it's practically a stereotypical Mediterranean paradise. The sun, beaches and the restaurants are worth the flight alone. But there's always more to Barcelona than what might meets the eye. Here you'll find buildings still standing from the Middle Ages, mixed with vibrant mosaics and lots of sand.
An Architectural Homage
Although the Gothic period in architecture came around the 12th century and lasted until around the 16th, the Sagrada Familia, was designed and constructed in the 19th century. You wouldn't know it at first because it truly is an amazing homage to the original gothic architectural period.
However, since the city is at the coast, there has been some influence of other styles. You can see that there is so much fine detail in the stone that took expert hands to carve. The sculptures all around are of saints, Christian figures of importance, as well as angels and gargoyles. An amazing feat of stone cutting skills, the pillars and towers are over a hundred feet tall easily.
As mentioned, it's not quite gothic, but rather a mix of neo-gothic style, and early-modern or perhaps even mid-century architecture. Some of the stone is left plain but other parts, are exquisitely complex. Even if you're not religious, this is something you must see with your own eyes to appreciate its beauty.
Playing in the Sun
Of course, it just wouldn't be worthy of a trip to Spain if you couldn't sunbathe and make sandcastles. Barcelona has Playa de Mataro as it's finest beach. It's reasonably large at around 5 kilometers in length from end to end, and has the classic fine golden sand that you would want to find.
It's a great place to relax and take it easy, locals will often head down to this beach to unwind and enjoy life living by the coast. It's one of the best places to hang out in Catalonia as many young people feel a lot of pride for their city and will hold events here too.
You can play sports like frisbee, beach volleyball and even rent jet skis and surfboards if you want to head a little further out to sea. The water is warm enough to swim almost at any time of day, since it is in the Mediterranean. The turquoise blue water is a classic shade of this region also, making it easier to spot fishes and other sea animals.
A Different Kind of Park
Parks are usually places you can go to be surrounded by green fields and large trees. However Park Guell is a different kind of park. Right close to the center of the city, this small patch of land is a public park, made up of mosaic walls and bridges.
The vibrant stones are each patched into the architecture with different colors and styles. There are gardens too but each possesses their own style, with buildings that look like giant sand castles. The vegetation looks exotic, with it's bright green foliage spread out at the base of these buildings. And yet, it can also look like something out of the Wild West, as the clay footpaths and rough stone that makes up the scenery is like something out of Mexico.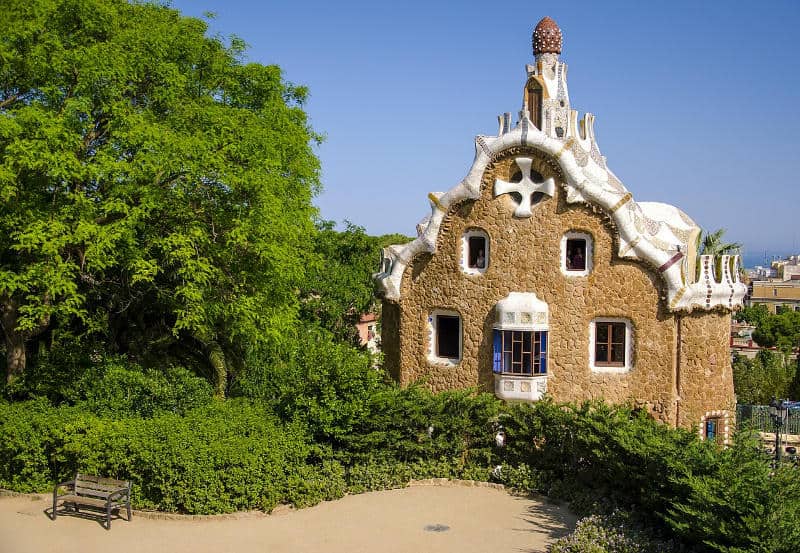 You get a kind of small village feel as you walk through the park. It's actually good to have long walks in as the paths are designed to go all the way around the park and back to the entrance again. Great for walking off a meal or just taking it easy during the day.
Spain has so many beaches but Barcelona's are some of the most iconic. At least for this city, visiting the beach is an essential part of the local culture. There are many things you can see as well, but the gothic buildings and cathedrals in the city are something to behold with your own eyes. Finish the day off by walking through the beautiful mosaics in the central park and you'll have truly experienced all that Barcelona has to offer.