Hello Friends!
Did you enjoy my Disney Princess Sing and Sparkle Ariel Doll Review yesterday?
Well, I've got even more things Disney to share today.  If you follow me on Instagram you might have spotted that we went to the latest Disney on Ice show to arrive at the Motorpoint Arena in Nottingham.  I shared a lot on Instagram stories that day because it was a lovely show,  if you go and have a look at my Disney on Ice highlights, you can still see some of my favourite moments.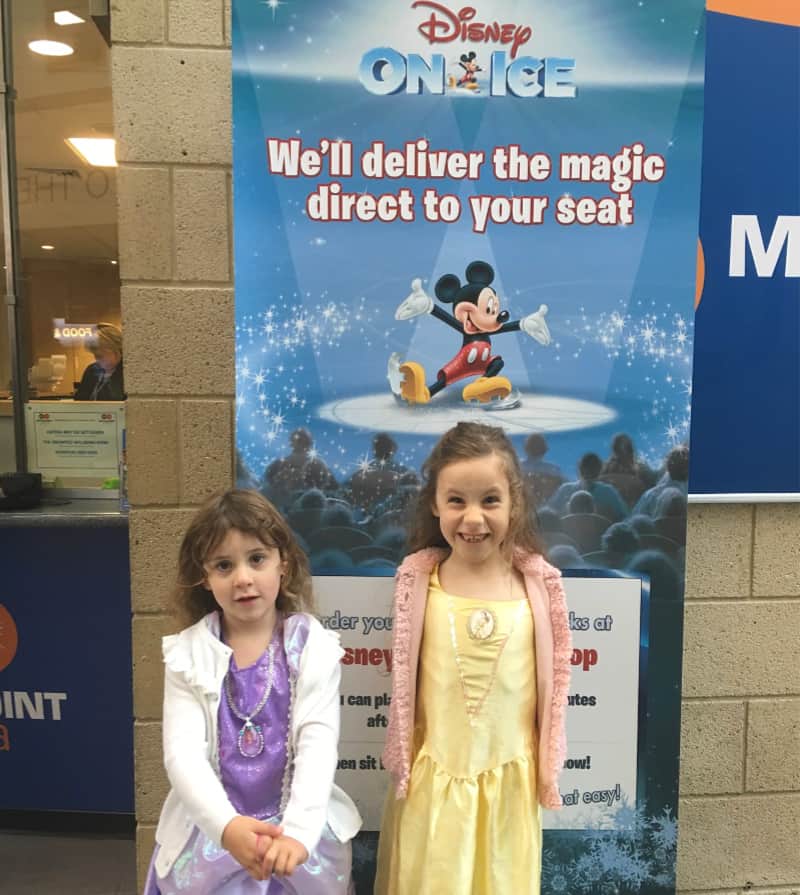 The girls were so excited to go and see the show, and you might remember from our first post about Disney on Ice Dream Big, that some of their favourite characters were going to be appearing.  They pulled out their favourite Disney Princess dresses and we headed into town for the 10.30am show.  I bet you won't be at all surprised to learn that there were lots of little Disney Princesses in Nottingham that day.
We had fantastic seats to be honest, and were super excited for the show to start.  The girls were very excited but at this point I was still a little sceptical about what Disney on Ice Dream Big was going to be like.  One Disney on Ice show we saw fell a little short of the mark for me, and I was preparing myself for feeling disappointed.
Well I really shouldn't have, as to be honest this was my favourite Disney on Ice yet, it was even better that Frozen on Ice! Yes, you heard that right!
We all loved this show because it had a great mix of characters.  It was a beautiful showcase of all our favourite female Disney characters and one of the highlights was seeing Moana debut in her first Disney on Ice show.  Everyone was singing along to 'You're Welcome' and the performance was just magical.  I defy anyone not to smile when Maui the Demigod appears on the stage.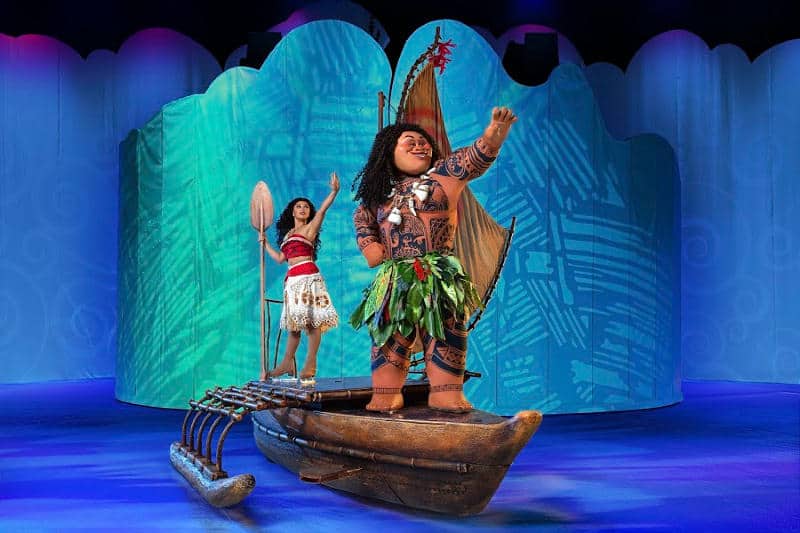 As well as Moana, there are scenes recreated on the ice from Beauty and the Beast, Aladdin, The Little Mermaid and of course Frozen.  The skating was excellent with some beautiful moments throughout the whole show.  We also got to see Mickey and Minnie, as of course it wouldn't be Disney on Ice without them.
All in all, I think that Disney on Ice Dream Big is a wonderful family show to take your children too.  Dad's will even enjoy it, I promise. If it is visiting an arena near you, I would strongly recommend getting tickets as we really loved it.  It was a fantastic treat for the girls and really helped to bring their favourite Disney Princesses to life.
We received a complimentary family ticket to Disney on Ice Dream Big in exchange for this review but all thoughts and opinions are our own.