Who doesn't want to win a holiday or some cool travel gear?
If you sad yes, then you are absolutely in the right place.  I stumbled across a new travel website yesterday and they were giving away £18,000 worth of holidays during December.  Well, of course I entered and I thought Zena's Suitcase might like to read about other great holiday competitions on the internet.
If that's something you would like to know about, it could well become a regular feature.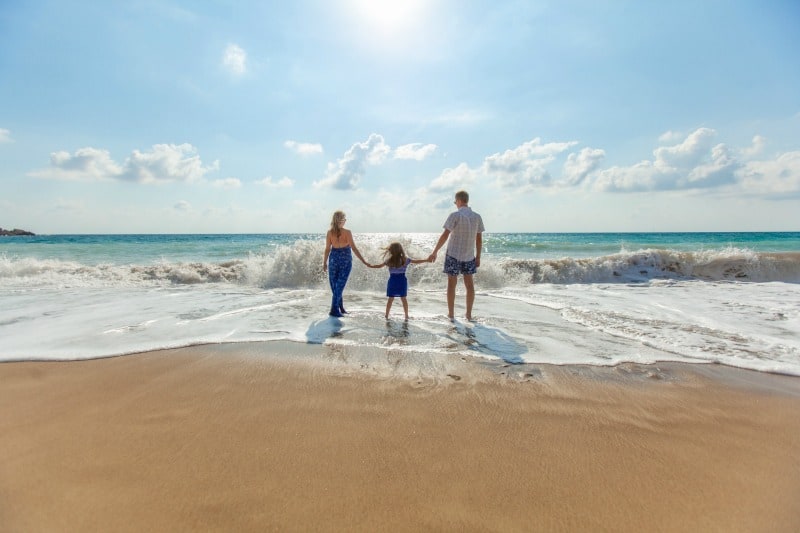 All the holiday giveaways in this list will be free to enter and you could either win a fantastic holiday to brighten up 2019 or some awesome travel gear.
Here's what I've found so far but make sure you sign up to my newsletter for regular updates about holiday competitions to enter the best UK holiday competitions around the web!
Win a Holiday Competitions
Holiday Pirates
This is the travel website I was telling you about! Holiday Pirates have some fantastic travel deals and help you find the best prices for your next holiday.  For December they are also giving people the chance to win a holiday every single week.
To enter the prize draw you need to visit the holiday competition page and download the app.  Then create a travel alert in the app by following the instructions in the giveaway each week for your chance to win one of these great prizes.
Entrants need to be 18 years or older to qualify for this prize.
There is a holiday to be won every week until 26th December!
Griffin Forest Holiday Lodges
Griffin Forest Holiday Lodges have teamed up with C H Render Vehicle Dealership to giveaway a short break for 2 people worth £650 at Griffon Forest York with a hot tub and spa bath!
Doesn't that sound like lovely treat?
This is a Facebook giveaway so you need to visit the competition post and like and comment for a chance to win.  The holiday needs to be taken between January and March 2019.
The prize is for 2 people and you have until the 31st December to enter.
Over Night Family Stay in the Cotswolds
Visit the competition page on the School Notices website and you could win a luxury overnight stay at The Lygon Arms including dinner and a 60 minute luxury spa treatment for each adult.
You need to register on the website and then email [email protected] to enter this giveaway.  The prize is for a adults and 2 children.
Closing date is 8th January 2019.
Travelzoo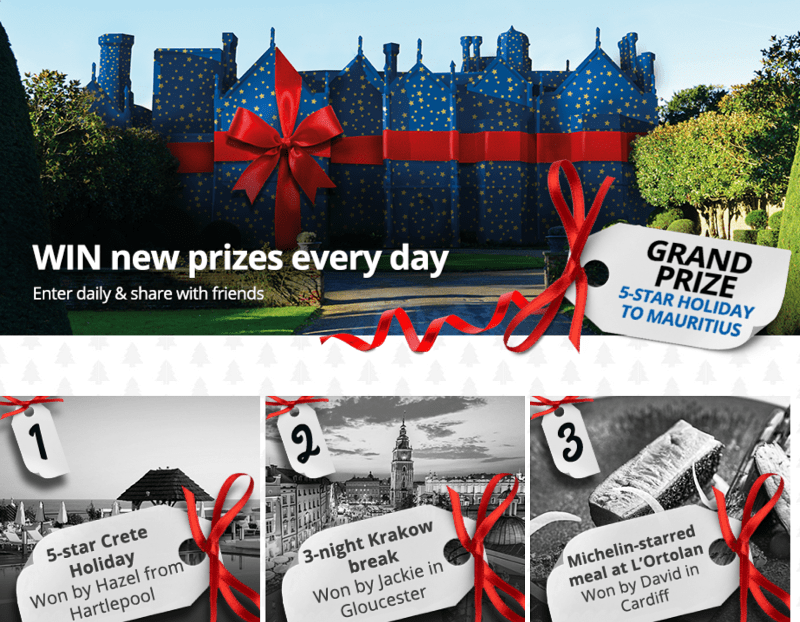 Travelzoo have gone holiday giveaway crazy for Christmas and are offering prizes every day for advent.  So far people have won a 5* holiday to Crete and weekend cruise to Amsterdam, to name but a few.
To enter visit the holiday competition page and enter your details to be entered into the prize draw.  You can also share your unique link with your friends and followers for more chances to be entered into the prize draw. The grand prize is a 5 star holiday to Mauritius! How cool is that?
Win a Family Trip to Disney World Florida
I know that for many of you this would be your dream holiday so I had to include it in the list. To enter visit the Disney holiday competition page and enter your details on the Offerx website.
The closing date for this holiday giveaway is 15th January 2019.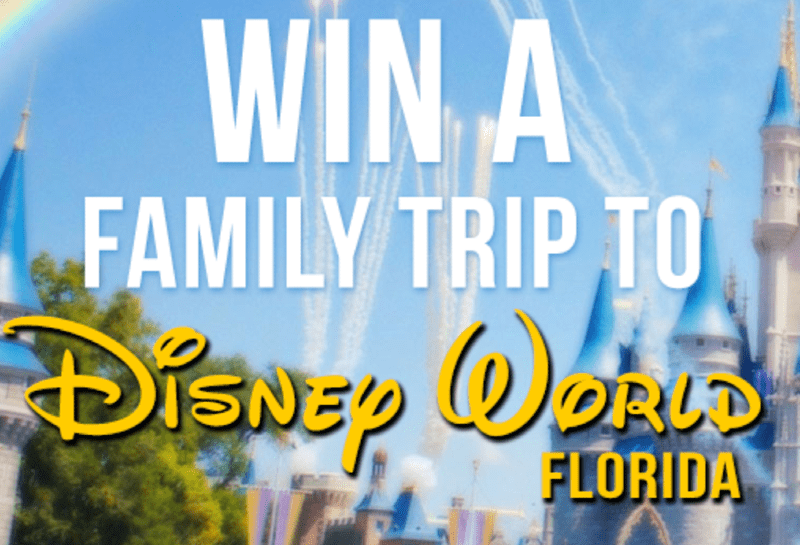 Blue Bay Travel
The team at Blue Bay Travel are celebrating the 12 days of Christmas with a wonderful travel inspired giveaway. Visit their holiday giveaway page, sign up to their newsletter and you could be in with a chance to win a 7 night Luxury All-Inclusive Holiday for 2 at ANY of the 16 Sandals Resorts in the Caribbean – including flights!
This holiday competition is free to enter and closes on 23rd December 2018.
National Holidays
There's a holiday competition with a difference over at National Holidays.  Choose the holiday YOU would like to win and enter your details on their giveaway page.  You could win your own hand picked trip for two!  Wouldn't that be the perfect prize!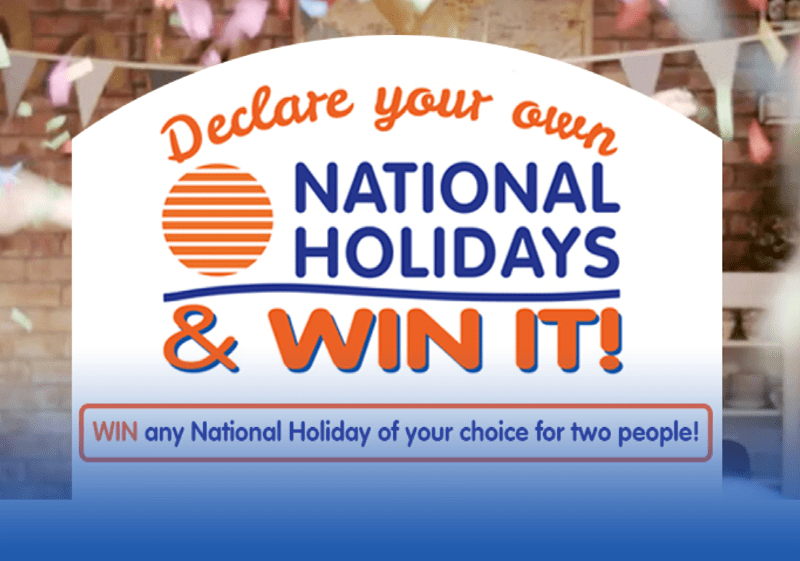 Entrants must be 18 years or older and this UK holiday competition closes on 21st December 2019.
Lonely Planet
Over at Lonely Planet at the minute you can also win a holiday for two to the Algarve including flights worth £2000!  This 4 night stay will see you enjoying the beautiful beaches of the southern most region of this beautiful country including a food tour, dinner for 2 and transfers to and from Faro airport.
Visit the holiday competition page before Sunday 13th January to be in with a chance of winning this amazing trip.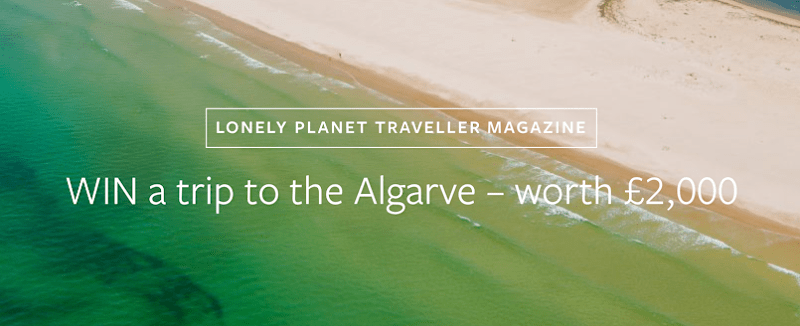 Win Family Travel Gear
Family Traveller
We are huge fans of the Family Traveller website and they are the home of some great travel giveaways all year round.  At the minute you can win a Little Life bundle of travel accessories worth £120 that includes a Ladybird suitcase, a Ladybird Todder Backpack with Rein and a Penguin Snuggle Pod.
You need to visit the competition page soon as this travel gear giveaway ends on 10th December 2018.
If you loved these holiday giveaway don't forget to share them with your friends and followers.  Fingers crossed you or someone you know is a luck winner.