Let's be completely honest, air travel with kids can be a challenge for us parents. There are so many more things to consider than when you are traveling solo.  Keeping them entertained at the airport and on the airplane is a huge challenge in itself.
Keeping them fed while travelling is also a priority as kids eat all the time and having plenty of snacks to hand will save you not only money but lots of meltdowns too.
Just think about all of those people sitting so close together on a plane.  Squeezing excited kids into an airplane seat could be a recipe for disaster if you are not fully prepared.  Even though air travel is far safer than driving, throwing children into the mix can make for an interesting experience for the entire family if you haven't put a few things in place.
Before you book your next family vacation by air, learn which airlines are friendlier to children and can provide you with the safety and comfort you need for a stress free trip.  If you are well prepared and your airline is child friendly, you really don't have to fret over a potentially cranky child or annoyed fellow passengers when you fly with kids.
Best Airlines for Flying with Kids
Here are some of the best child friendly airlines to choose from when you are planning to travel with your children. Whether you are planning domestic or international travel, some airlines are more accommodating to children travelling with them than others.
It is important to know that there are very few airlines with child fares.  Children who fly with them over the age of 2 are often charged the same as an adult fare.  This is because each child over the age of 2 needs their own seat.  If you are keen to save money on family travel, flying with a baby is a lot cheaper as they can sit on your knee.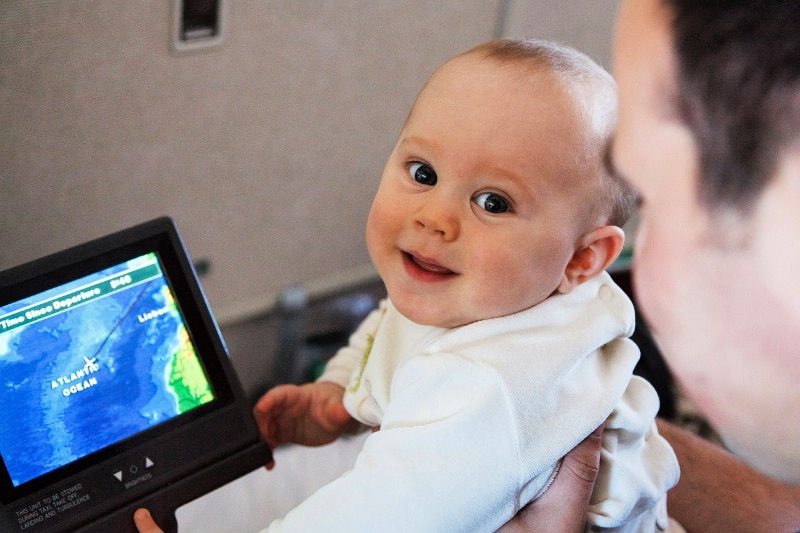 CHECK OUT THE LATEST REVIEWS FOR THE INFANT AIRPLANE SEAT 
Before you book your airline tickets make sure you pay close attention to the family friendly amenities the airline offers.  The best child friendly airlines offer services like free seat reservations so you can all sit together without paying additional charges.  A family holiday will probably require some checked luggage, and the best family friendly airlines offer to put bags in the hold free of charge.
Another great service for families is to be able to pre board.  If you are going to be charged a fee for this service it's worth considering how committed the airline is to helping families have a positive flight. Getting the kids settled on the plane before take off is a big deal especially if anyone travelling is a little nervous about flying.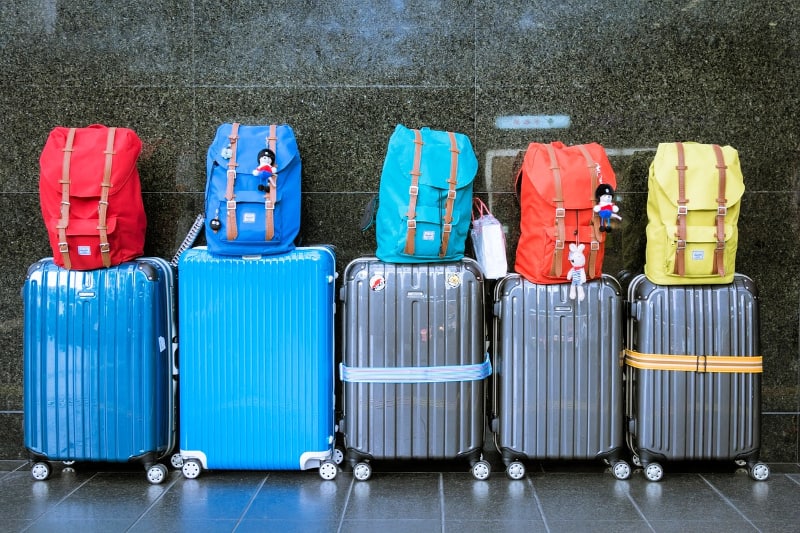 Other things that can make a big difference is are there child friendly meals and in flight entertainment for the kids for example.  Does your airline provide a free travel cot if you are flying with a baby?  If you are new to flying with kids make a check list of the things that would make your trip easier and see which airline provides the most, if not all of the things you need for your flight.
United Airlines
If you have a child under the age of 2, they can fly for free if they sit on your lap. United Airlines offers more space to travellers in economy class which can make a big difference when flying with kids.  They also provide inflight children's entertainment which includes video games as well as kids movies to make for a more pleasant flight.
JetBlue
JetBlue is a discount airline but it is also known for its family friendly attitude towards kids as well as its budget airfares. For parents with small children, especially toddlers, it will be reassuring to know there is more room to move around in the seats making for a much more comfortable flight than you get with some budget airlines.
They also have inflight entertainment so each child can watch a movie or play a game if they wish. They also offer free snacks and juice for kids as well as pre boarding for families.  The staff are also known for their family friendly attitude and will do their best to make your flight as comfortable as possible.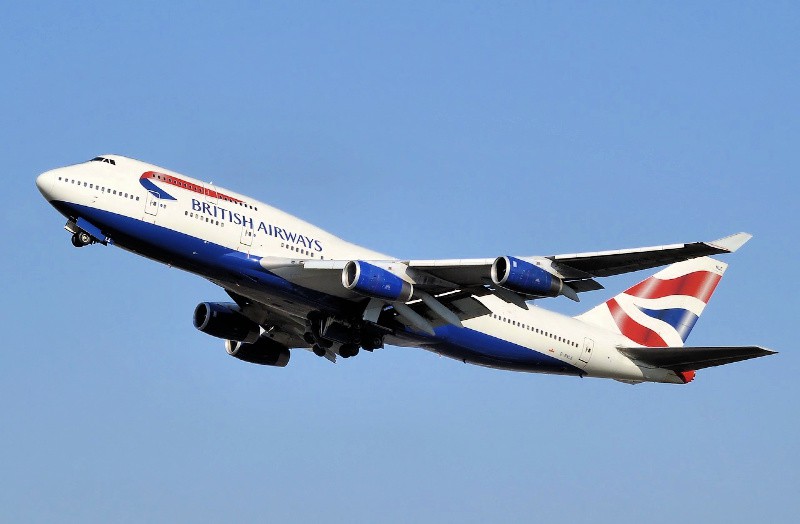 British Airways
If you plan on traveling internationally, try to book your flights on an international carrier like British Airways. They serve healthy inflight meals and a selection of drinks for children free of charge, which is not the case on most domestic carriers. Parents also have a range of child friendly channels to choose from including Disney and the Carton Network. The Skyflyers activity packs are also available for toddlers and older children packed with activities to keep them busy on long haul flights.
>>COMPARE LATEST FLIGHTS DEALS FROM TOP AIRLINES NOW<<
Other Things to Know About Air Travel with Kids
So many airlines don't offer advance boarding for families these days unless you purchase priority boarding tickets. To avoid walking through rows of people with the kids and their backpacks bumping and clanging into everyone and everything, book as early as you can and choose the rows closest to the front of the plane where you can sit together.
Bring plenty of snacks and drinks on board for your children that you know they like and will probably eat. Many airplanes don't cater especially for children when it comes too meals, but you can bring their favourite food with you either by making a packed lunch or stocking up in the airport before you fly.  Either way it will be cheaper than trying to buy them food on the plane.
There are definitely things that make air travel with kids a lot easier, whether it's kids movies listed on the inflight entertainment, more space in and around your seats or priority boarding.  It's the little things that can really make a difference to flying with kids so choose a child friendly airline that will make the experience easier for everyone.