When it comes to the equipment you need when you have a baby, multifunctional is without a doubt the way forward.  Recently I was introduced to the Sleepyhead® Deluxe+ baby nest and it really does tick a lot of boxes for new parents.  Not only is it a fantastic environment for a baby to sleep in generally, but it's also the perfect family travel companion.
Here's some reasons why I love the Sleepyhead® Deluxe+.  It's suitable for a a baby from birth to 8 months old and it creates a womb like environment in to encourage more comfort and sleep.  The fully portable sleeping pod gives baby a comfy spot to sleep or play, while supervised, but still gives mums the opportunity to free up their hands and get things done.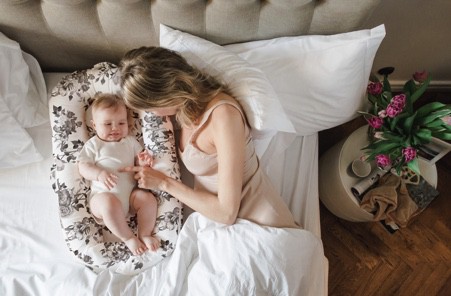 Not only is the Sleepyhead® Deluxe+ great inside them home, but it also makes for the perfect baby travel accessory.  Given that so many babies are settling in their pod at home, it makes perfect sense to take it on holiday or on a plane too.
Baby can sleep much easier on a plane inside their Sleepyhead® Deluxe+ and it is also the perfect aid for cosleeping, which means there's no need to take or hire a separate travel travel cot while you are on holiday. The Sleepyhead® Deluxe+ will create a home from home environment for baby which will allow your first holiday with your little one to be a relatively stress free experience.
As well as the perfect place to sleep in your hotel or holiday home, the Sleepyhead® Deluxe+ also lends itself well to visits to the beach or picnics at the park.  There's no need to worry about dirt or sand getting on the sleeping pod as every aspect of this baby nest is completely washable.  It really is a very versatile baby product with a huge attention to safety and detail.  The materials are breathable and hypoallergenic and you can buy a range of fun designs too.  I also love that additional accessories are available to make the Sleepyhead® Deluxe+ into a toy gym as well.
Sleepyhead® Deluxe+ Giveaway
As you already know, my little ones are past the point of needing a Sleepyhead® Deluxe+ but I know that lots of Zena's Suitcase readers would really benefit from having a baby nest like this to use for their new baby.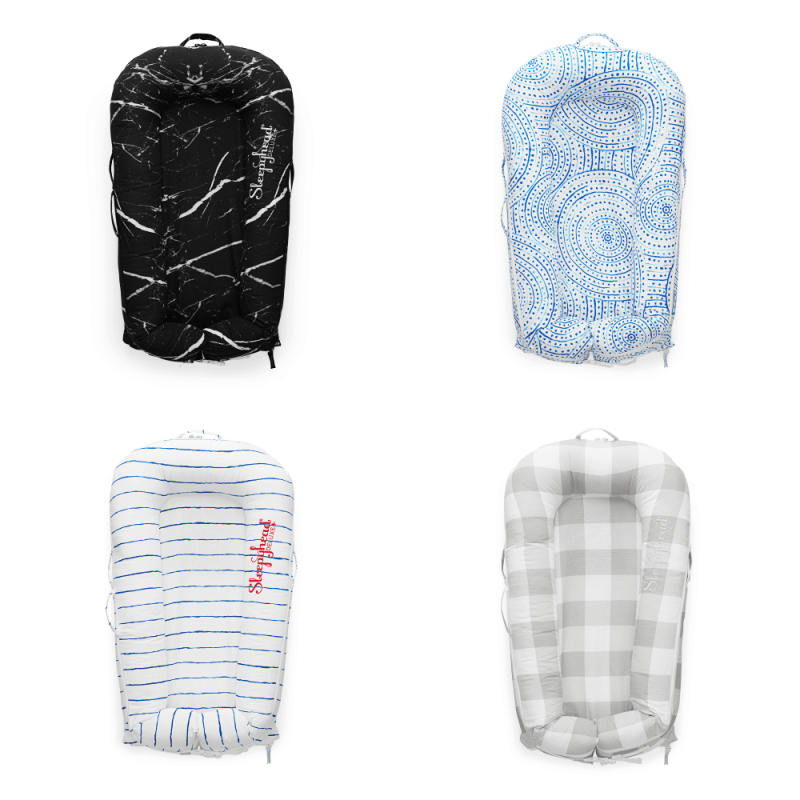 The team at Sleepyhead® Deluxe+ have offered Zena's Suitcase readers the chance to win this gorgeous sleeping pod, considered to be one of the best on the market, and you also get to choose from the Cyclo, Mariniere, Natural Buffalo or Black Marble design for your prize.  The lucky winner will also receive a travel bag for their Sleepyhead® Deluxe+ to make it completely portable.
If you would like to be in with a chance of winning this lovely Sleepyhead® Deluxe+ travel giveaway, just enter via the rafflecopter below! Competition ends 31st March 2019.  Other T & C's apply
Sleepyhead® Deluxe+ have provided the give-away prize in exchange for this post