Contains affiliate links
If you are planning a visit to Carlisle soon I'm super excited for you. This historic 2000 year old city has a lot going for it and is well worth a trip in its own right or adding to a UK holiday exploring the north west of England. With two areas of outstanding natural beauty and one UNESCO World Heritage site to shout about there's lots of things to do in and near Carlisle during your time here.
Carlisle has played a huge part in both England's and Scotland's history over the years making it popular with history buffs and those people who enjoy cultural experiences in the UK. It first appeared in the history books as an early Roman Settlement, serving the forts along the famous Hadrian's Wall.
CARLISLE TRIP ESSENTIALS

Travel Guide Carlisle City centre Map & Guide

Accommodation: Booking.com

English Heritage Travel Guide: Hadrian's Wall

Accessories: Outdoor Backpack


The Middle Ages saw Carlisle Castle become an important military stronghold overseeing the border of Scotland. As a city Carlisle also played a significant role in the Industrial Revolution due to its location in the North West and its growing infrastructure.
All of these events, and more have left a huge legacy of interesting places to visit in and around Carlisle, and I'm going to share with you the must see local attractions in the area. There's also outdoor activities in Carlisle for children if you enjoy being outside.
Things To To In And Around Carlisle
Hadrian's Wall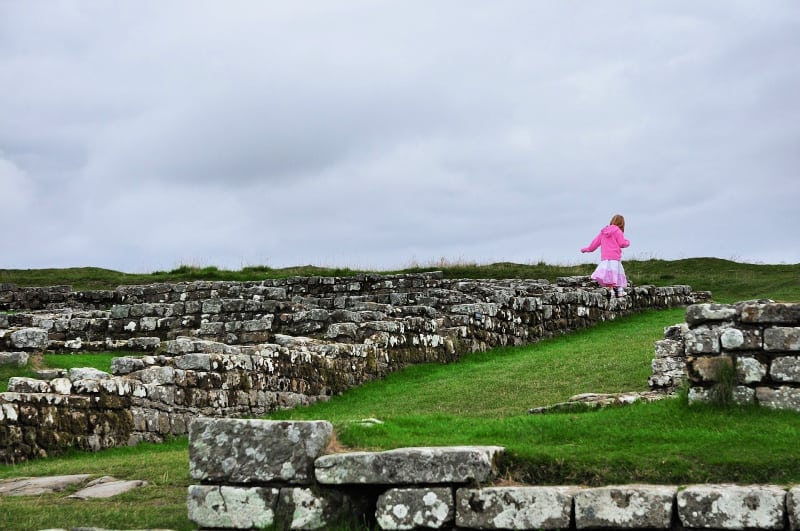 Hadrian's Wall is just a 30 minute drive away from the centre of Carlisle so it really is just on your doorstep making it the perfect place for a day out in Cumbria. Hadrian's Wall is considered the most important monument left by the Roman's from their occupation of Britain, so it really is one of the must see things to do near Carlisle. For a successful visit here my top tip would be to pack good walking boots, comfortable clothes and plenty of snacks and drinks especially if you are visiting with kids.
Given its significant place in the history books it's no wonder it was declared a UNESCO World Heritage site 1987. Due to its preservation visitors can now complete 84 mile Hadrian's Wall walk once followed by the Roman soldiers during their settlement in England. If you don't have time to walk the route a seasonal bus is available so that everyone can enjoy this Hadrian's Wall and the impressive surrounding countryside.
>> Best Kids' Hiking & Walking Sandals <<
Carlisle Castle
Carlisle Castle has seen many historical events since its construction in 1092 by William Rufus. Despite being involved in many sieges over its 900 year history it still remains remarkably in tact. It's now looked after by English Heritage ensuring that it will remain an interesting place to visit for many years to come.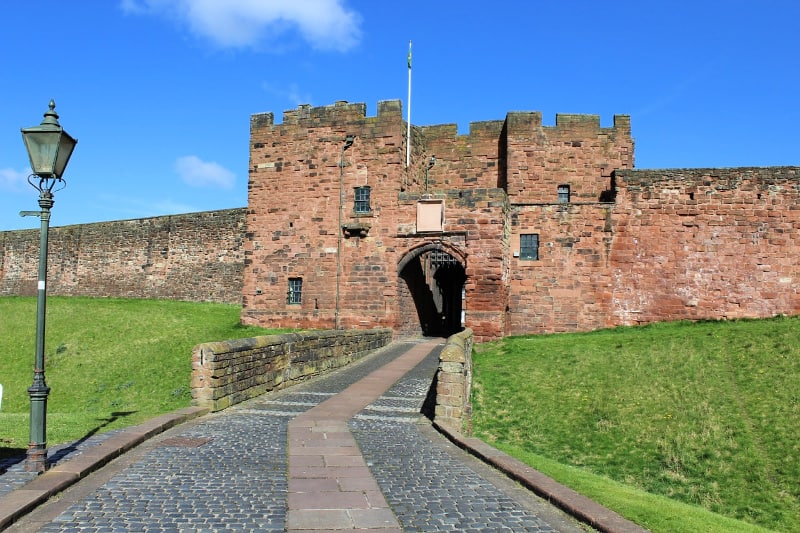 A day here will be well spent exploring the impressive grounds and castle walls. Learn about it's time with a royal prisoner held captive, and more recently being home to the King's Own Royal Border Regiment. There's a full program of events and activities at Carlisle Castle throughout the year, making it a popular place to visit with children too.
It's also worth noting that Carlisle Castle is also the home of Cumbria's Museum of Military Life so a visit here also means that you will get to experience two attractions in one convenient location.
>> Outdoor Activities for Kids in Carlisle <<
Tullie House Museum and Art Gallery
Tullie House Museum and Art Gallery is a must see attraction in Carlisle for anyone keen to understand what life has been like in and around Carlisle throughout its sometimes turbulent past. This hands on and interactive museum is a perfect place to visit for the whole family. Visitors both young and old will enjoy bringing historical events to life by using the Roman wax tablets, exploring the museum's very own underground mine and climbing a life size section of Hadrian's Wall.
>> How to spend a weekend in Edinburgh <<
Carlisle Cathedral
A visit to Carlisle Cathedral will also give you a great deal of insight into this historically rich city. Standing almost as long as Carlisle Castle it's not been quite as lucky in terms of avoiding disaster. Carlisle Cathedral has been rebuilt several times over the years but perhaps for its benefit.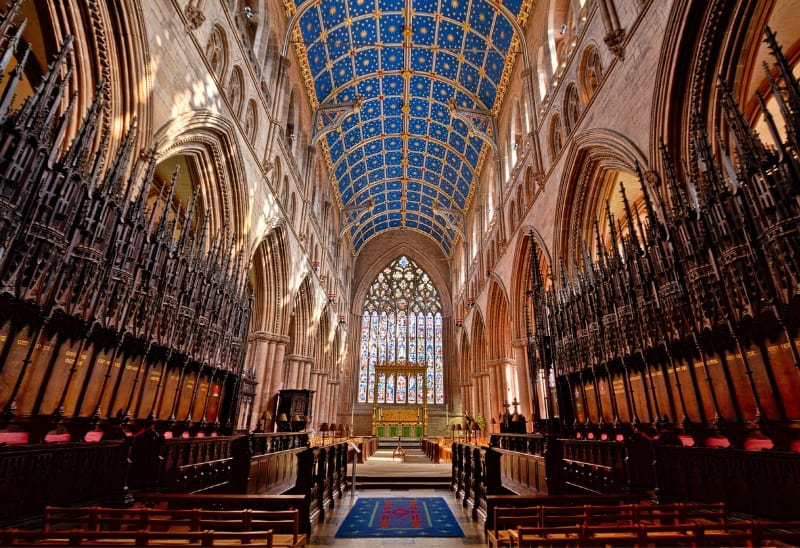 The building you see today is impressive by anyone standards with intricate wooden carvings and a wonderful example of 14th century stained glass in the east wing. Carlisle Cathedral is free to enter and its central location makes it a must for people exploring the city of Carlisle.
Settle-Carlisle Railway
I can't think of a more beautiful way to explore the Cumbrian countryside than taking a trip on the Settle-Carlisle railway. You will board a diesel sprinter train and get the chance to see some of the more remote locations in North West England and the impressive viaducts, tunnels and station buildings this route enjoys every day.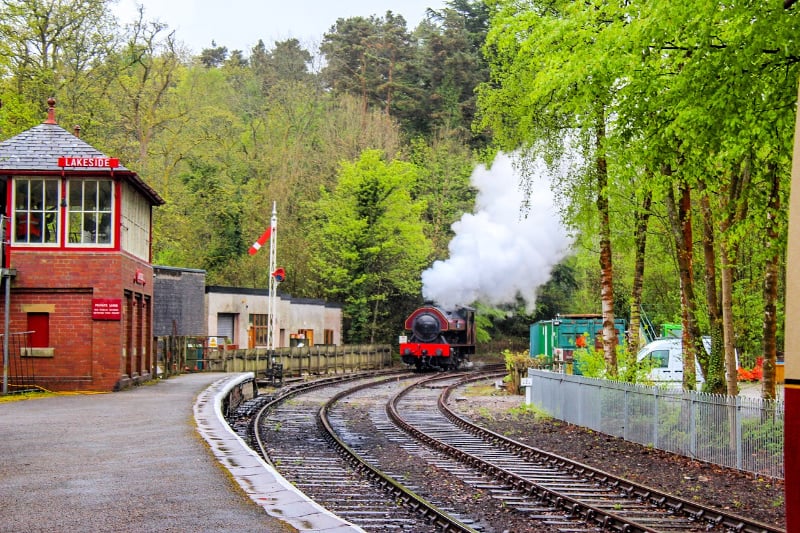 Settle-Carlisle Railway is not your standard tourist attraction as it's a part of the UK rail network and provides an important service connecting local communities in the area. This is an example of working history at its and it will also be a big hit with the kids too.
Birdoswald Roman Fort
For those looking for an example of Roman life along Hadrian's Wall or you are visiting with kids, Birdoswald Roman Fort is the perfect location to visit along this World Heritage site. The extensive excavations that have taken place on this site have revealed an exceptionally well preserved Roman fort, turret and milecastle. All that is missing is the Roman Soldiers.
With an impressive Visitors Centre displaying Roman artefacts and a tea room, Birdoswald is a great place to visit to enjoy a glimpse of what life would have been like at this historical location. The views of the surrounding countryside are pretty impressive too.
>> Best Kids' Hiking & Walking Sandals <<
Walby Farm Park
Walby Farm Park is an all weather family friendly attraction just outside of Carlisle. With plenty of indoor and outdoor play areas the kids will get plenty of chance to burn off some steam no matter what the weather.
It's an excellent place for animal lovers to visit too as this day out near Carlisle is packed with opportunities to meet the lambs, stroke the guinea pigs and even see the Walby Farm Park ferrets racing. The little ones will also love off roading in mini land rovers, jumping aboard the barrel train ride and the electric mini quad bikes. There's so much fun to be had at Walby Farm Park near Carlisle that you and the family will want to spend a whole day here to make the most of your visit.
As you can see there are so many fun and historical experiences to be had in and around Carlisle that it really does make sense to visit this part of England for a short break. These ideas will keep you, and your family if you are travelling with kids, busy during your trip to Carlisle. You are certain to come home with lots of new memories and a wonderful insight into Carlisle's historic past.
Still need a place to stay in Carlisle? Get the best hotel prices at Booking.com.
Pin these things to do in Carlisle for later