Agadir is Morocco's 3rd largest city and is a popular holiday destination on the southern Atlantic coast.  There are a wide range of hotels to choose from here, and we stayed at El Pueblo Tamlelt (Caribbean Village) on our recent family holiday.  You may be wondering if Agadir, Morocco is safe for a holiday, and I would say generally speaking that it is.  However, there are some tips and tricks we learnt during our stay that will help you if you are planning to visit, especially if you are going on holiday to Agadir with children.
Agadir is a very modern city, as sadly the majority of the original buildings we destroyed in a tragic earthquake which took place in 1960.  Due to its large beach and warm climate Agadir has largely become a holiday resort, with tourism being its main source of income.  Lots of travel posts would describe Agadir as touristy, and I would be inclined to agree with them.  Obviously this does not mean you will find arcades and kiss me quick hats, but instead you can expect to be approached by beach sellers and tour guides pretty regularly.  Shop owners will also insist you enter their shops to have a look at what is on offer.
Tips & Travel Advice For Visiting Agadir
Before Your Visit to Agadir
1. I would recommend planning some day tours before you visit Agadir.  It may be slightly more expensive, but it will give you the opportunity to read reviews and speak to the tour guides in advance.  I found day tours from Agadir that we were interested in on TripAdvisor and then I contacted the tour guides directly to discuss the tours they had available and the prices.  We got the best prices and discounts by taking this approach.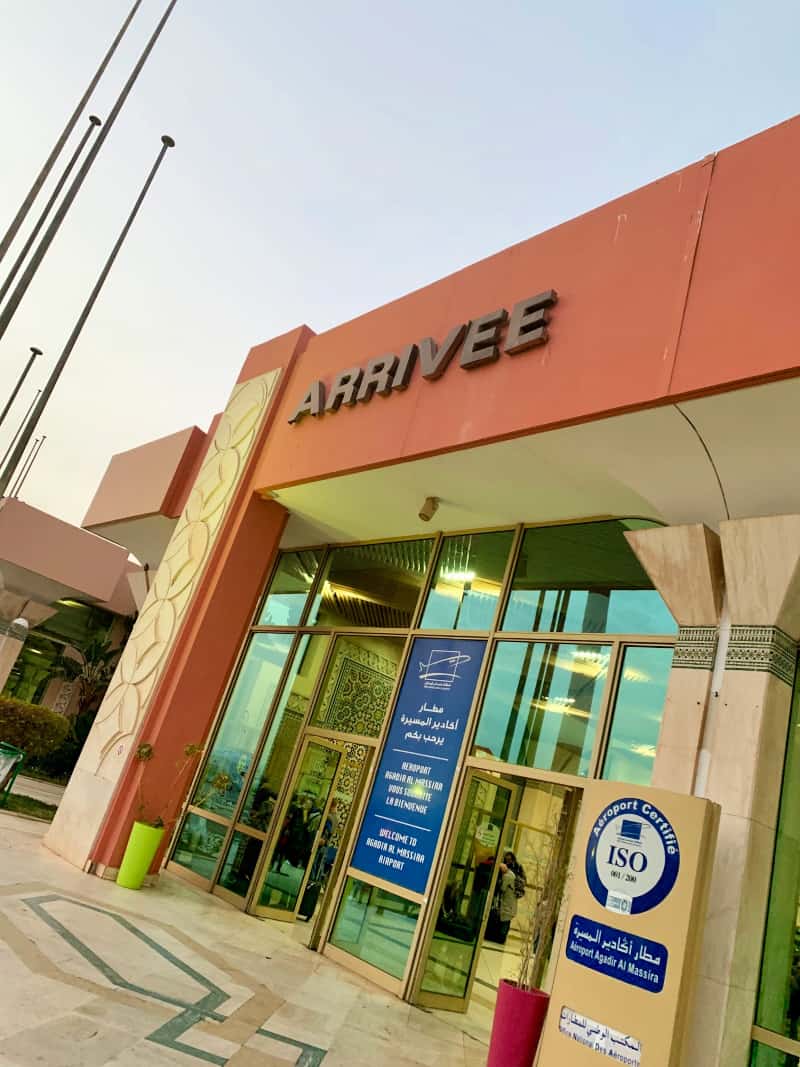 If you are a more experienced  traveller or visitor to Morocco you could speak to the tour guides when you arrive or even haggle with the taxi drivers to take you to places you want to visit in Agadir.  Not everyone is comfortable with this method, so using TripAdvisor or Google to book in advance works well, especially for families.
2. What is the best currency to use in Agadir?  Well the quick answer is anything, but it is slightly more complicated than that, I promise.  The first tip is to make sure you have plenty of holiday cash before you visit Agadir.  It doesn't matter if its dirhams, euros or pound sterling, but make sure you have some cash.  We made the huge mistake of not arranging our holiday cash before our visit and it caused some problems.  I had a small amount of Euros left over from our holiday to Portugal which saved the day, but we had to access cash pretty quickly as they don't rely on debit and credit cards as heavily as we do.
There are exchange bureaus at the airport keen to get your business, but I wouldn't like to comment on the exchange rate.  They only accept cash though, so this is when Euros or GBP will come in handy.  We used the ATMs at our hotel to get money in the end, despite the warning that the machines may make unsolicited withdrawals from our account.  The next challenge is to break down large notes into smaller ones for tips and small purchases.  We had an exchange bureau in our hotel that would change 100 dirhams at a time, but as you can imagine this was pretty tedious when it came to breaking notes.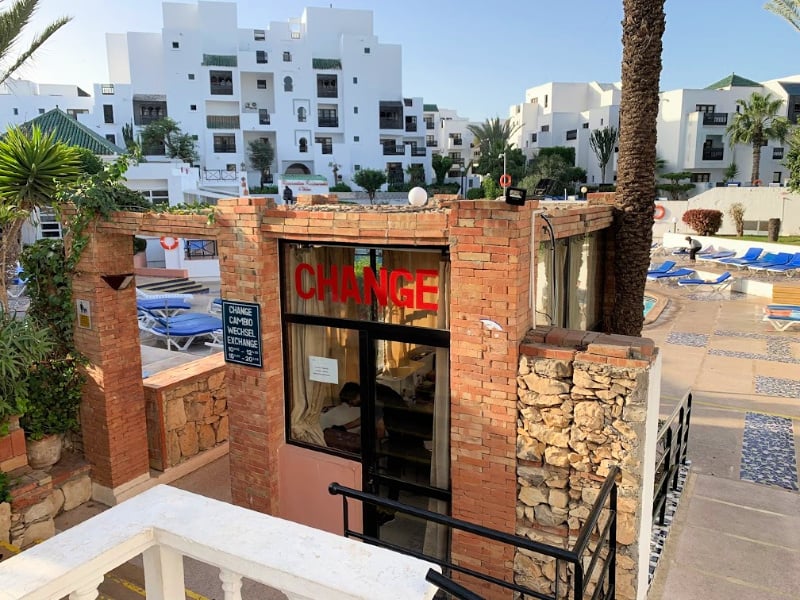 The trick for keeping safe with holiday money in Morocco is planning ahead and breaking up the large notes into smaller denominations as quickly as possible so that you are not taken advantage of in the shops or souks.
3. If you don't already have WhatsApp on your phone, download it before your trip to Agadir and create an account that you can use while you are in Morocco.  All the tour guides and hotel reps use WhatsApp to message you updates and stay in touch with you about your trip.
If you want to keep in touch with people from home or that you are on holiday with, WhatsApp is going to be the most helpful messenger app to have as texts and calls through your mobile provider are likely to be expensive.
When You Are In Agadir
4. If you are travelling with children to Agadir, I would recommend talking to them in advance about what they can expect during the holiday.  Having children with you will mean you are regularly approached for things like camel rides, holiday souvenirs or hair braiding and henna tattoos.  If these are things you do not wish to buy, getting everyone in the habit of politely saying 'no thank you' can help no end.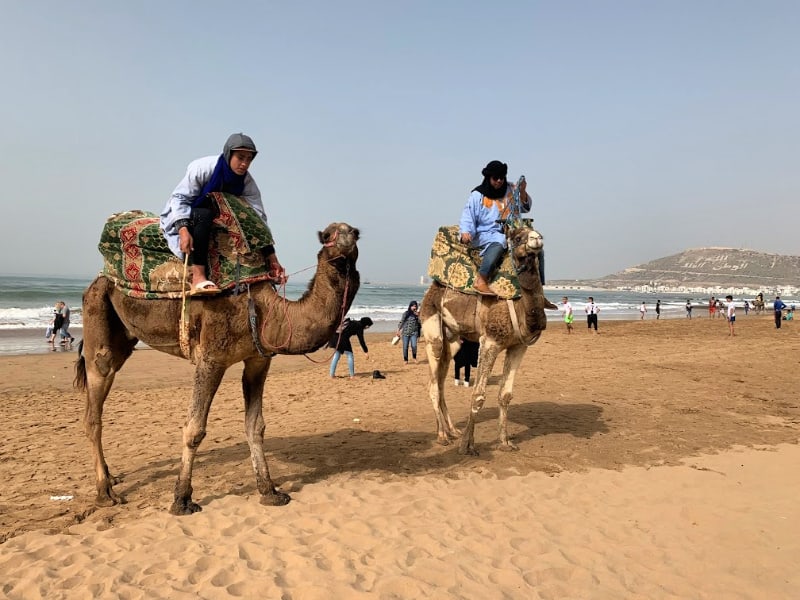 5. Tipping is apart of the culture in Morocco and this is another reason why it is handy to have small change and notes available.  Wages are notoriously low and job security is an issue for a lot of hotel staff working without papers.  If you are provided with a good service, leaving a small tip will be greatly appreciated.
To be certain your tip goes to the right person, put the money in their hand.  We gave our cleaner a tip by putting it in her hand the day before we left as we wanted to be sure she received it.  I had read on a travel forum that some cleaning supervisors often visit the rooms on change over days and claim tips that are left for themselves.  I wanted to be sure that this didn't happen as we had received an excellent service from our cleaner.
6. If you take a day tour or taxi ride while you are in Agadir, make sure that you agree a price with the driver in advance so there isn't any confusion at the end of your trip.
7. Be prepared to bargain with people.  It's almost expected.  There aren't many shops where you will find a price on things so have an idea of what you would like to spend first.  Be prepared to stick to your guns, even walk away if needs be.  I would avoid taking young children with you if you are planning to buy something as I found it really hard to stick to my guns when it was for something they wanted.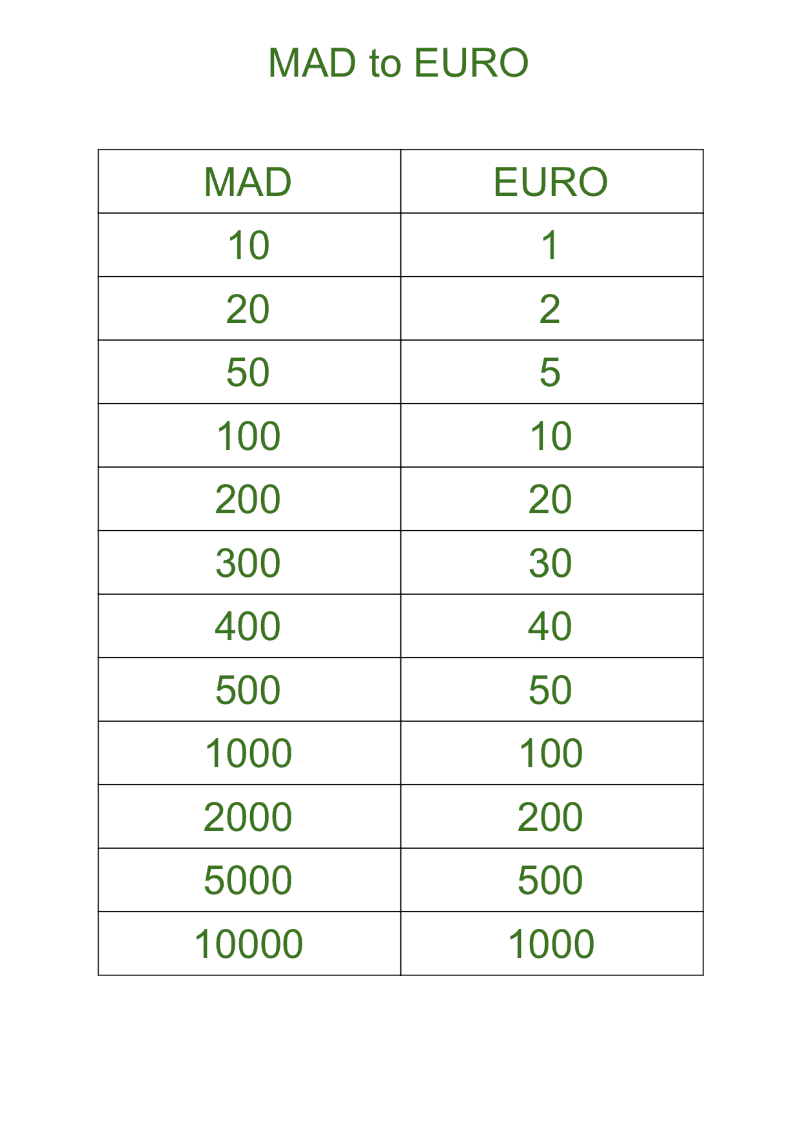 I would also make sure you have a screenshot of a MAD to GBP converter table or a MAD to Euro converter table on your phone so you can see quickly what the price of things works out as.  You can download these dirham converter tables for free to help you with working out money in Morocco.  It's worth having them on your phone now as you probably won't have easy access to the internet while you are shopping.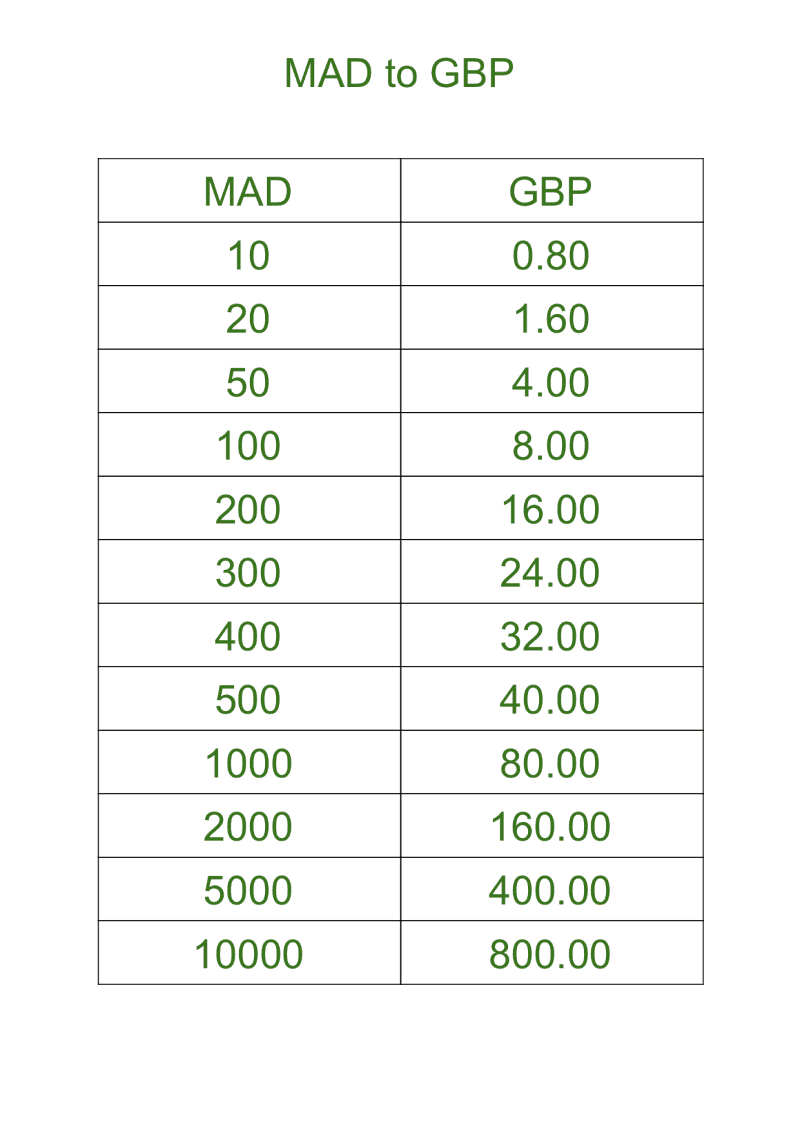 8. It's worth mentioning internet access generally as WiFi is probably going to be your favoured option for getting online during your holiday in Agadir.  I found that having access to data through my mobile network wasn't an option as it was too expensive.  Check that the hotel you are staying at provides free internet access at least in communal areas if it's something you think you will use while you are away.
If you want to watch your favourite tv shows and films while you are in Agadir or on the plane, download them before you leave the UK, as you won't be able to access Amazon Prime or Netflix even via WiFi while you are away.
9. The adaptor plugs you will need while you are Morocco are the 2 round pin adaptors.
10.  I would think very carefully before hiring a car for your holiday in Agadir.  We didn't hire a car, and having seen how the roads work around the airport and in Agadir I'm glad we didn't.  Drivers and motorcyclists  pay very little attention to the rules of the road and we were glad we were being driven by people who knew what they were doing both with our airport transfers and the day tours.
11. It is wise to be conscious of your personal security while in Agadir in the same way you would be if you were visiting anywhere else.  Tourists are often easy to identify so make sure that you have a secure rucksack and keep a close eye on your personal belongings at all times.
12. Agadir airport isn't the easiest airport to navigate with children, so I've written a survival guide to help you avoid too many long queues and meltdowns which is well worth a read too!
We hope that you found these tips for visiting Agadir helpful, and they help keep you safe during your holiday in Morocco.  Have you visited Agadir before?  What tips and tricks would you give to first time visitors looking to enjoy a safe holiday in Agadir, Morocco?
Pin for Later