Collaborative Post
If you are tired of your 9-5 job and feeling the itch to experience the bigger world out there, you no longer have any excuse not to do so. Before, traveling to the unknown was only possible for those willing to take time off from work and pause their career growth, which was unappealing to many ambitious professionals. Enter the age of remote culture and decentralised digital marketplace platforms. 
It has never been easier to design your life the way you want. Here's how.
Joining a Cohort of Fellow (Aspiring) Digital Nomads
There is a plethora of programs that offer travel packages where you go to a certain number of countries within a certain period of time. Some offer learning programs for aspiring entrepreneurs. Some offer internship or work opportunities in various destinations. Most packages include accommodations and transportation between destinations. Many will boast about having a coworking space in the living quarters to help you stay productive. 
Come up with a list of your priorities. Things you don't want to give up during your travels. Do you want to get relevant work experience? Do you want to have a unique, entrepreneurial type workshops and lifestyle during your travel? Where do you want to explore? Would you want to volunteer for a year? (This looks great on your resume, too!)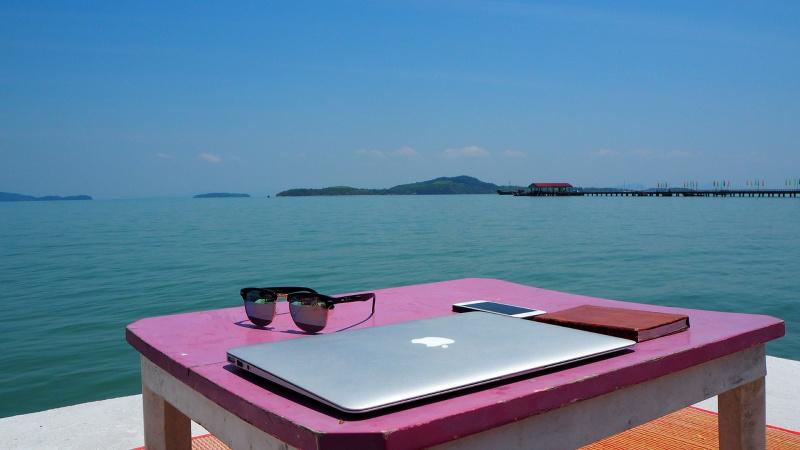 Check out these digital nomad bloggers who provide people with recommendations for various programs you can choose from. There are so many unique and targeted ones so do you due diligence! 
Creating Your Own Itinerary and Path
Want to create your own program? No problem. Again, you have to establish your goals and priorities you want to accomplish during the 1-2 years of your travel. 
If finding a remote job (but relevant to your field) is important to you, then research into remote opportunities. Speak to your boss about working remotely in your current role. More and more companies are becoming open to supporting their employees' nomadic journeys. If you are having trouble finding a role that is in your line of career, don't panic. 
You can do part-time gigs for some source of income and find projects or learning opportunities to help you grow even while traveling around the world. Yes, you can now get any type of education at accredited or technical institutions online. For instance, are you interested in expanding your knowledge in HR to become a more effective leader or attaining an advanced degree in this field? You can pick the type of education, learning or degree level, and your preferred learning environment on a convenient online learning platform so you can find the perfect program that suits all of your needs. 
There are online communities with lots of resources you could turn to for support and guidance. If you plan on living the hostel life, make sure you ask people who've done it before for advice and recommendations. 
Consider What You Want to Show For At The End
If you want to be able to jump back into work after your travels, you want to think ahead about what you want to show at the end. Do you want to have kick-started a side hustle / personal project? Do you want to have a blog or portfolio of photos which document your journey? 
Maybe the goal is to also have different degrees or certificates in the end to show your future employer that you were productive while expanding your horizons. 
Regardless, you should plan ahead so you feel confident that you will be able to demonstrate (not just articulate) how being a digital nomad has made you into a more desirable professional in your field. 
How to Get Started
Once you've decided on your goals (and whether or not you want to be part of a cohort or be solo), you should immediately start exploring job or learning options (or setting up your own projects). This way, you are not scrambling while you are already abroad to figure out what you want to accomplish and how. Plan ahead – can't emphasise this enough. 
Since you will be traveling a lot, you probably want to think about how you are going to pay for things. Do you have credit cards for nomadic lifestyle, a.k.a cards that do not charge foreign transaction fees? 
Research about the best way to get SIM cards in the countries you are planning to visit. Don't forget about the visas. 
Find a community that you can easily reach out to for questions that will inevitably come up during your travels. 
If there is a will, there's a way. And the ways have never been easier than now. So stop complaining about your job and go find your adventure!