This Colorado Road Trip was arranged by Visit Colorado & Black Diamond PR.  I was a guest on this press trip in exchange for writing this post.
If you are planning a Colorado road trip the first thing I have to tell you is that you are going to have an amazing time!  If you love epic landscapes and natural beauty a Colorado trip is going to tick so many boxes for you.
As well as incredible places to visit, Colorado is also brimming with some amazing watchable wildlife including moose, elks and chipmunks, and a long list of things to see and do.  Colorado has also nailed the food and drink scene with an abundance of award winning 'farm to table' restaurants and an ever growing list craft beer breweries  and distilleries that you are going to struggle to pick from.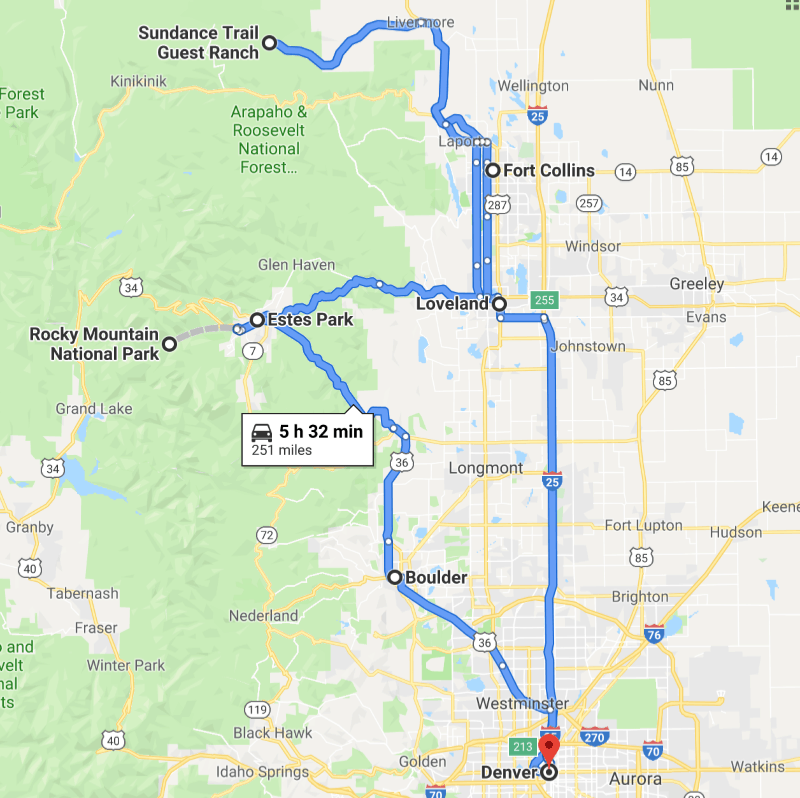 Planning an American road trip like this can be an epic task, given that you want to find great places to go to experience the best of what Colorado has to offer.  I recently had the absolute pleasure of experiencing the very best of Colorado travel and I have no concerns at all about sharing this road trip itinerary with you.
This Colorado itinerary took us 7 days in total, but it could easily be adapted to fit the time you have available, from 2, 3, 5, 10 or 14 day vacations.  I will make suggestions throughout this Colorado trip planner of which destinations you should add to your itinerary depending on how long you have to explore the area.
This Colorado road trip would also be ideal for first time visitors to the state.  As a first time visitor myself I really felt this list of places to go in Colorado helped me to really get under the skin of the local culture and see the very best of what the area had to offer.  Also having the opportunity to visit destinations like Denver, Fort Collins, Estes Park, Boulder and Loveland helps me to say with complete conviction that the people in Colorado are some of the friendliest and welcoming that you will ever meet.
If you are wondering who would enjoy this Colorado itinerary, it would work well for families (including multi generational), couples, groups or solo travellers visiting the area.  Colorado is so friendly and laid back, literally everyone is welcome here.
Colorado Road Trip Itinerary
Denver, Colorado
Seeing as you are likely to be landing in Denver it makes sense to spend a few days exploring this city.  It's a really cool place to begin your trip with lots of fun things to see and do.  It's also the perfect stop to get yourself acclimatised to the elevation.  Denver is nick named the mile high city, because it's a mile above sea level of course, and this is definitely worth noting.
Important Tip: Many places on this Colorado road trip are at high elevations and it's worth noting that the air is thin and humidity is low.  You will soon realise that everyone talks about the elevation, and with good reason.  You can read more Colorado travel tips here.
Make sure you drink plenty of water and take it slow if you need to.  Taking a slight incline at your normal walking pace can take your breath away, so take it steady and enjoy the scenery until you are used to it.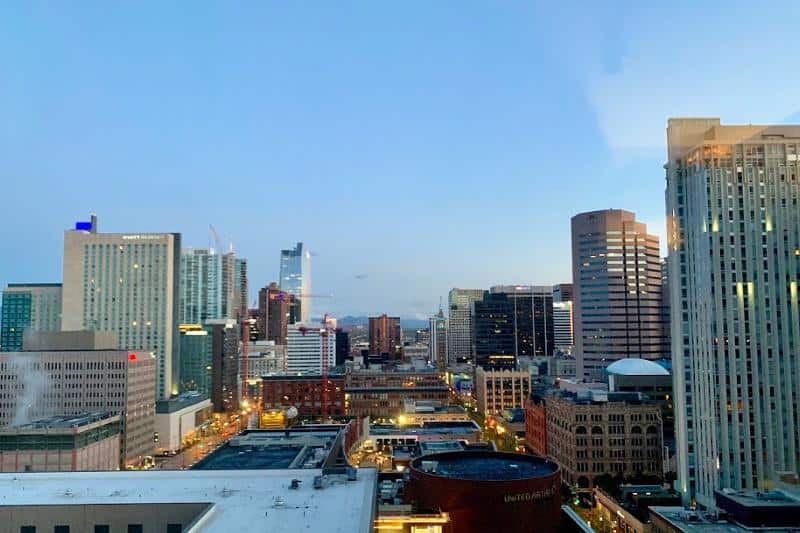 Denver is surrounded by stunning views of the Rock Mountains and is the perfect destination to enjoy the outdoor lifestyle the locals know and love.  With 300 days of sunshine, Denver lends itself perfectly to sitting outside and watching the world go by, whilst enjoying a local craft beer or two.
Where to Stay in Denver: The Sheraton Hotel
Waking up to views of Denver's downtown nestled in front of the famous snow capped mountains of the Rockies is a pretty special experience.  The Sheraton Hotel is one of the best hotels for views like this, and I can confirm they are the best start to the day in Denver. For more information about The Sheraton,  check out the reviews on TripAdvisor before you book.
I loved that the hotel was situated in the heart of the downtown area, with great access to local shopping and restaurants as well as Denver Art Museum, Denver Zoo and the Denver Government Building.
Things to Do: eTuk Tour
For a really fun way to explore Denver and see the major landmarks, take an eTuk tour.  We explored the urban sights of Denver in an electric Tuk Tuk with some of the funniest tour guides I've ever experienced.  We stopped at the the giant blue bear public art sculpture, the Molly Brown House Museum and The Brown Palace Hotel where we found luxurious art deco design and authentic live jazz in it's beautiful hotel lobby.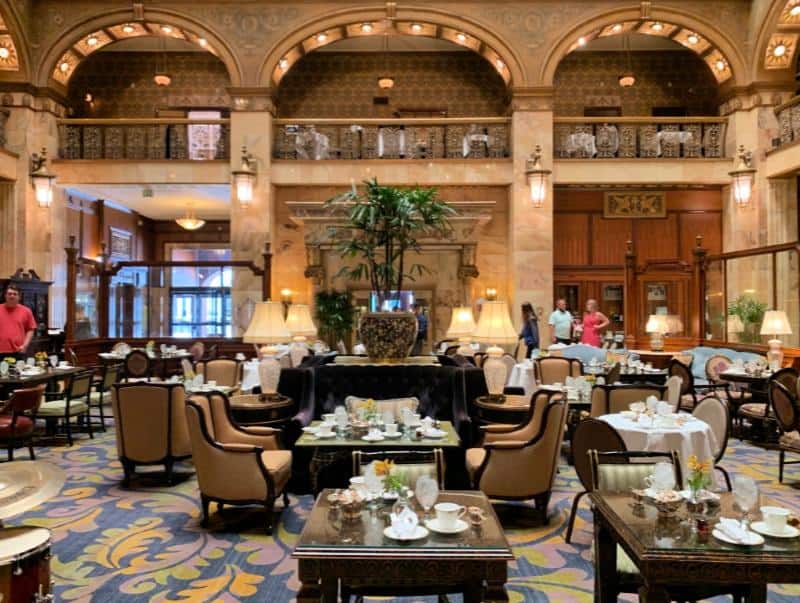 Places to Go: Union Station
Union Station is a real hub of activity in Denver as well as being an historic 100 year old landmark. Known affectionately as Denver's living room, I would consider it the perfect stop for people watching, cafe stops and local shopping.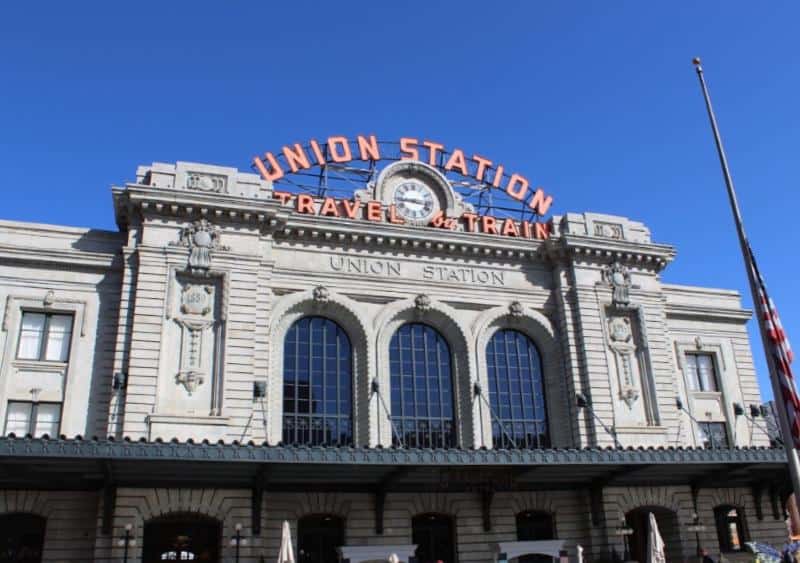 Union Station was the first stop of the day for us, and we popped into Mercantile Dining and Provision for a delicious breakfast.  We discovered a huge array of locally sourced tasty delights to choose from, and I'd go as far to say we were pretty spoilt for choice. I can recommend the breakfast calzone with conviction and the oats on oats are some of the most delicious I've tried with almond berries and almond butter filling out the flavours beautifully.
Places to Visit: RiNo
RiNo or River North is a must visit for street art lovers with graffiti and murals featuring on every alley and street corner.  This industrial neighbourhood boasts block after block of colourful street art and thought provoking designs, and we enjoyed a fun afternoon sampling some of it.  You can completely lose yourself for half a day or even more seeking out your favourite pieces.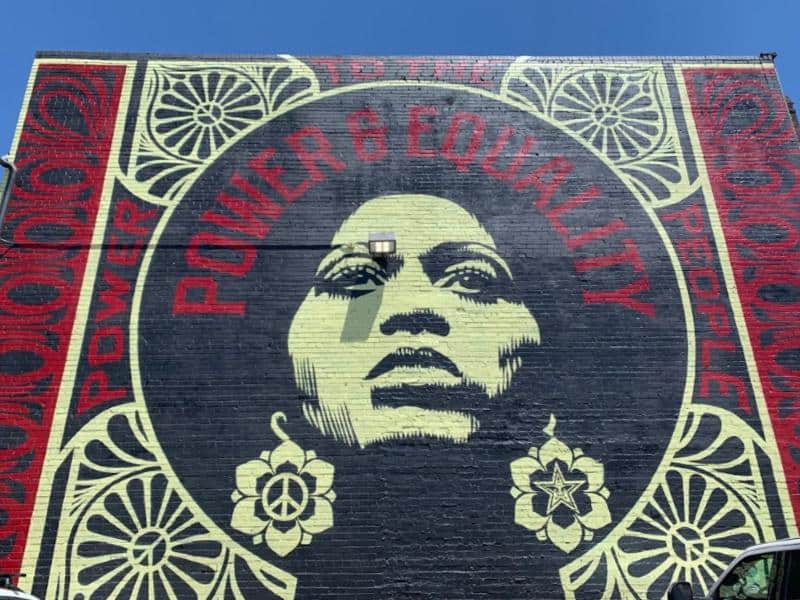 RiNo is also home to the Denver Central Market which is the perfect spot to sample some local craft beer, delicious ice cream or even lunch from one of the 13 food outlets.  It's a must visit food hall with something for everyone with plenty of outdoor and indoor seating. We stayed awhile and soaked up the eclectic atmosphere and all round good vibes.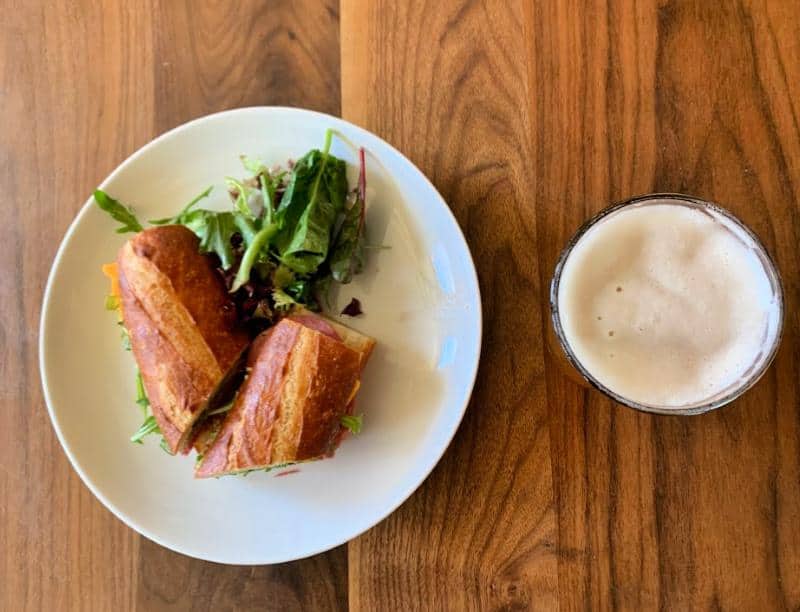 Where to Eat: El Five
We decided to experience Denver's take on Spanish tapas in the Lower Highlands district (LoHi) and see what El Five was all about.  The newest restaurant in Denver was making some noise on the local food scene, so we had to check it out, all in the name of research of course.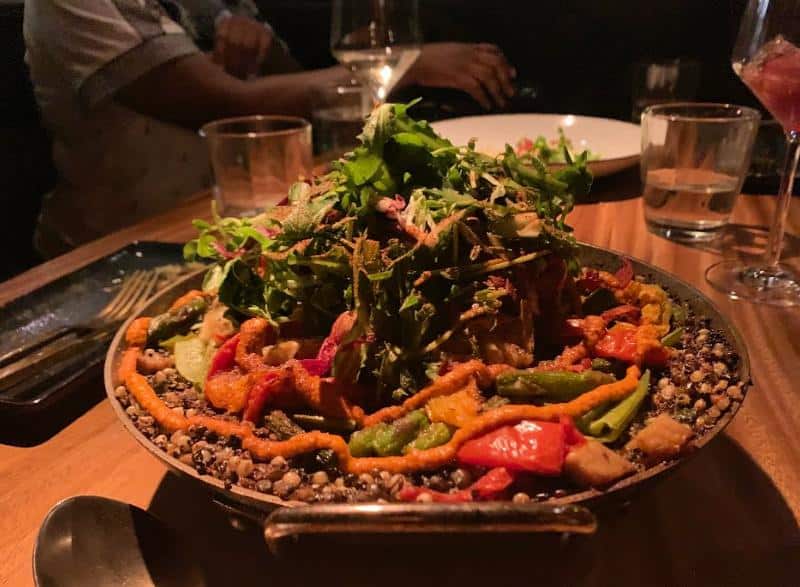 El Five is urban and edgy with a roof top bar enjoying uninterrupted views of Denver's city skyline.  I'd advise booking your table to arrive before sunset and enjoy watching the sky explode with colours before it descends into night.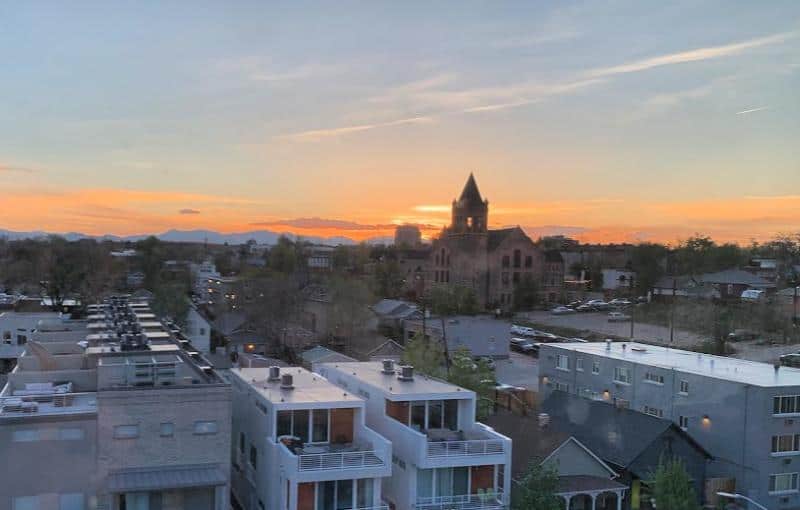 The food is delicious with a fresh take on tapas fusion that will leave the tastebuds wanting more.  I'd also recommend adding a delicious cocktail or two to the evening, and you have a winning combination for a fun filled night out in Denver.
For more ideas for your trip to Denver, check out the Visit Denver website.
Suggested length of stay: min 2 days 
Colorado Itinerary: Perfect for all itinerary lengths 
Fort Collins, Colorado
The next on our list of places to visit in Colorado is a wonderful city just an hour's drive north of Denver, called Fort Collins.  Given that it's such a fantastic place to live, which certainly didn't go unnoticed, it's also a great destination to add to your Colorado Road Trip.
Being the home of the gorgeous Spring Canyon Park, it has some beautiful open spaces that just have to be explored.  Hiring a bike here is incredibly easy and you can soon be on your way enjoying one of it's well maintained cycle paths, soaking up the outdoor lifestyle Colorado is so famous for.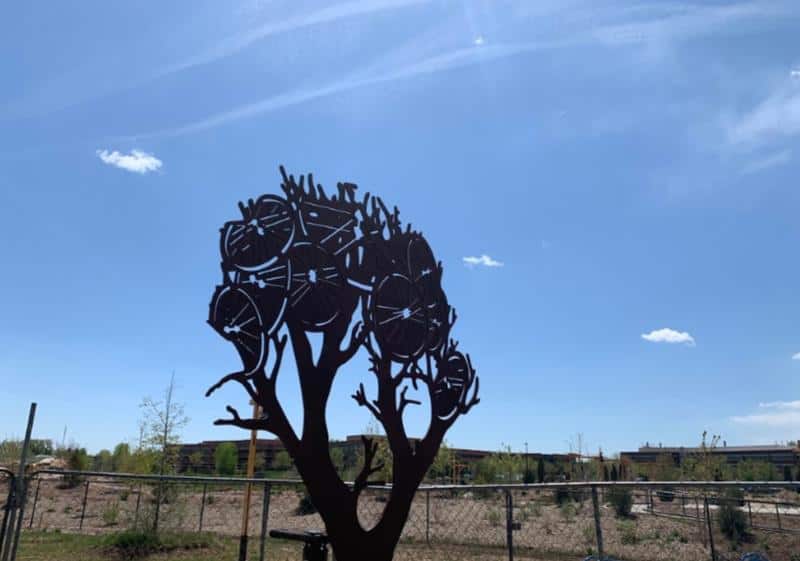 We took the Experience Platinum route, which showed off many of the local sights around the park, Colorado State University and finally led us to Old Town Fort Collins.  Considering I'm not much of a cyclist these days, I thoroughly enjoyed exploring Fort Collins on two wheels. The bright blue skies and lack of humidity made it a pleasant experience all round.  Green open space and fresh air is, well just good for the soul, right!
Where to Eat: The Exchange
One of the most interesting places to eat and drink in Fort Collins is The Exchange, and it's where we stopped after our morning bike ride.  Local food and drink vendors have taken up residence in repurposed shipping containers to bring it's guests a wide selection of craft beers, delicious eats and even ice cream.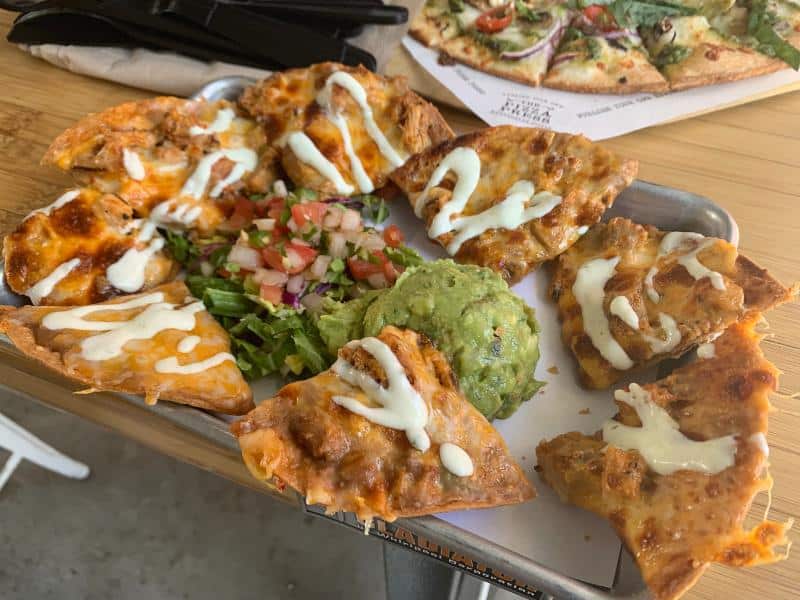 With so much selection, you know everyone is going to be happy to find something to eat here.  I can certainly vouch for the nachos from Vatos and the ice cream from Churn is particularly delicious.
With lots of outdoor space, it lends itself perfectly to events and live music, so make sure you check out their website to find out what's on if you stop by here.
Exploring Fort Collins
There are lots of trails available to help you to get to know Fort Collins a little better, and in my experience kids also love these kinds of activities.  We opted for the Ghost Signs Trail which took us around the Old Town finding faded advertisements that had been painted onto local buildings in days gone by.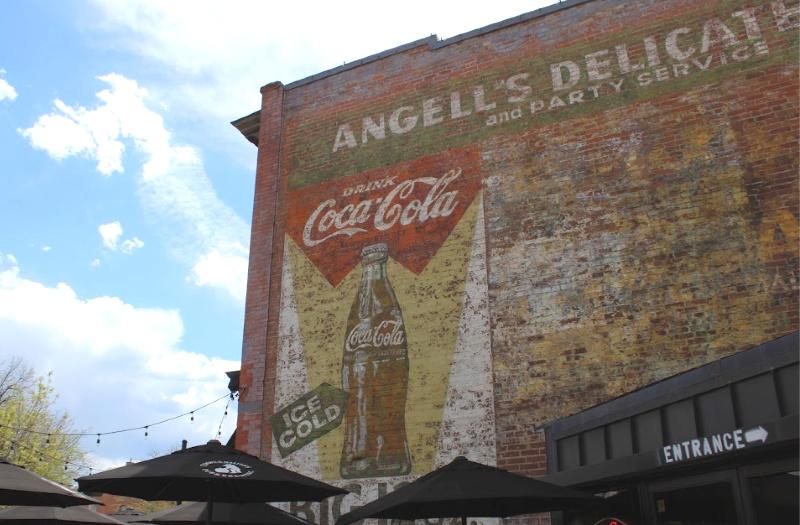 This was a really fun thing to do and I would also have loved to have followed the Public Art Trail, Spirits, Ales and Cider Trail and Made in Fort Collins Trail if we had of had more time.  If I was there longer, I would certainly have tried to tick them all off my list.
Wandering around the shops, and exploring Main Street, is another must do activity here.  You might also be interested to know that Harper Goff, who designed Main Street, USA at Disneyland was inspired by store fronts he saw during his childhood in Fort Collins.  It's a connection they are particularly proud of in Fort Collins, and most locals will share this tale with you.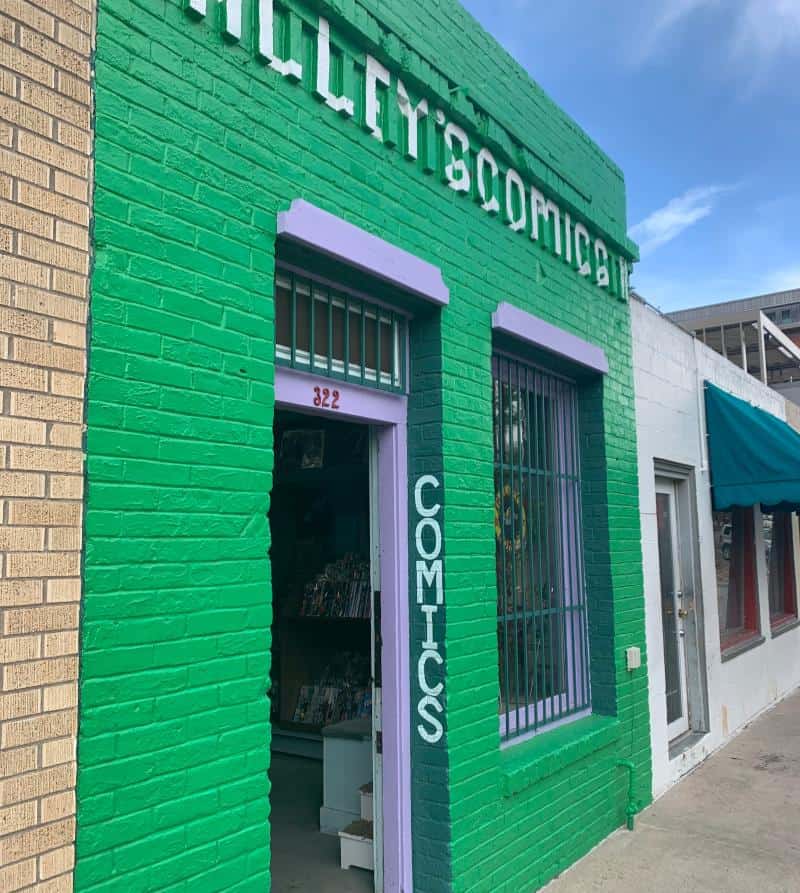 If you are looking for a book store, alternative shop, or anything really, Fort Collins is the perfect place for some window shopping.  I can't tell you how excited I was to find a genuine comic store, it was like I had just stepped inside The Big Bang Theory and my inner geek was so happy.  I think the store keeper probably thought I was a little crazy, but it was a memory I was determined to bring home and share with my husband.
Where to Eat and Drink: Fort Collins
We were incredibly lucky to experience two very exceptional local establishments during our visit to Fort Collins and I would have no trouble at all recommending them to anyone stopping here on their Colorado road trip.
The Reserve at Old Elk Distillery
I took a seat at the bar at the The Reserve tasting and couldn't help but feel at home on the plush leather bar stool surrounded by exposed brick and a fully stocked liquor cabinet.
Our beautifully crafted cocktails were placed in front of us, and before I even took a sip I knew these drinks were in a different league. I'm talking flowers suspended in ice cubes and smooth delicious flavours that you will struggle to find anywhere else.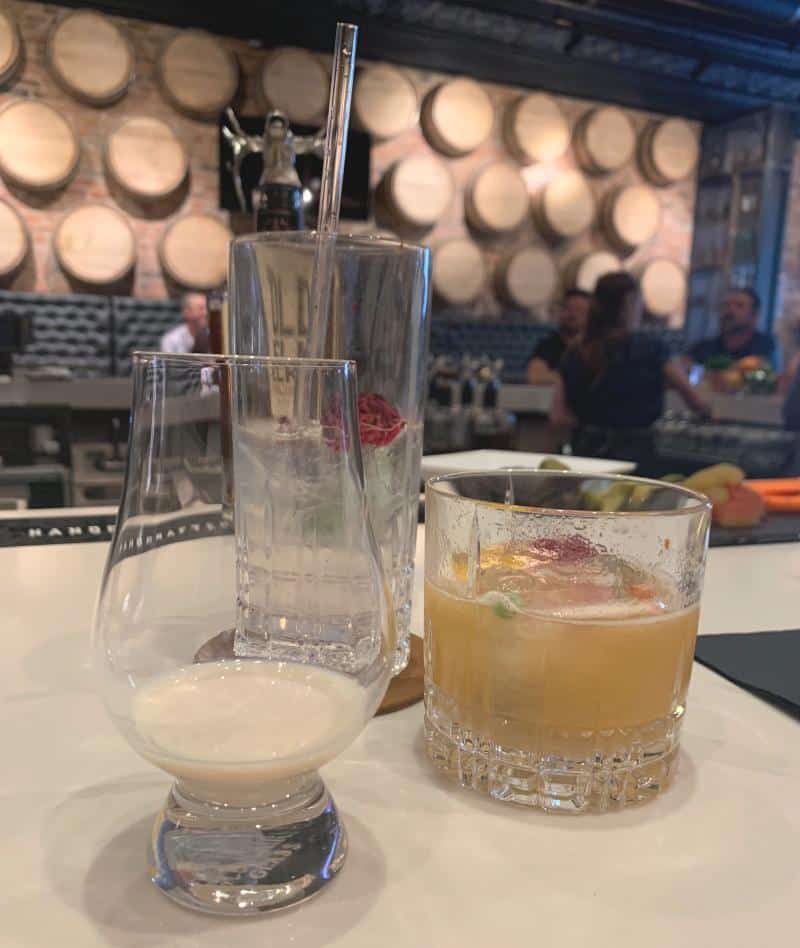 The Old Elk Distillery produce Old Elk Bourbon, Nooku Bourbon Cream and Dry Town Gin, and The Reserve is the perfect location to sample  these delicious drinks and learn more about the brand.
Dinner at Ginger & Baker
Ginger & Baker has a lot to offer from an in-house cookery school to a shop brimming with locally sourced products. Everything about this place is authentic and we were lucky enough to dine in The Cache during our stay in Fort Collins.
It would actually be really hard to pick my favourite restaurant in Colorado as every place we visited showcased the 'farm to table' concept the area is particularly famous for very well.  The Cache at Ginger & Baker might just take the title by an inch as the menu here was certainly inspired.  Everything from the local cheeses to the Colorado bison ribeye, cooked to perfection by the way, was just incredible and the chocolate cream pie was the perfect high note to finish the evening on.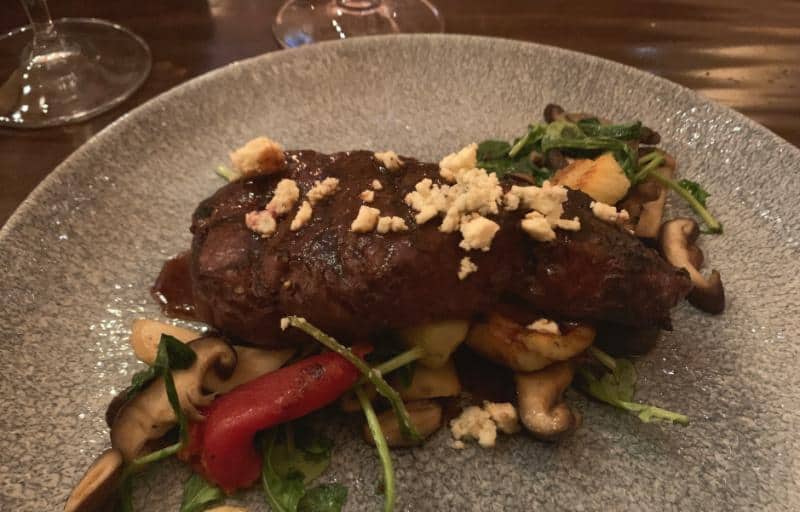 This is a restaurant where, even if you were starting to feel a little full and you probably should leave  something on your plate, you couldn't possibly do it as it all tastes so delicious.
Where to Stay: Armstrong Hotel
To really appreciate the sense of community that exists in Fort Collins I would recommend booking yourself a stay at the newly refurbished Armstrong Hotel.  This boutique hotel marries modern hotel design with its 95 year old history incredibly well with tweed furnishings and proud displays of the local alumni in the lobby.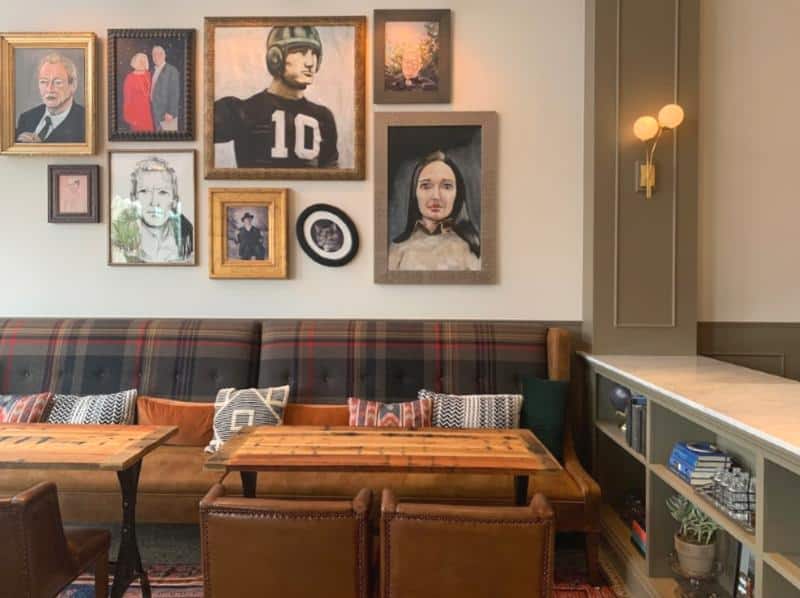 This trend continued seamlessly through to my suite and I particularly enjoyed the chests and traditional rugs.  It was all incredibly homely, in my opinion, with a welcoming service to match.
Breakfast at Mugs Coffee Lounge
Before heading off to our next stop on this Colorado road trip, we enjoyed breakfast at Mugs Coffee Lounge.  I, for one was more than happy with the breakfast burrito, fresh coffee and outside seating that allowed me to watch the world go by as Fort Collins began to get moving for the day.  I was also becoming accustomed to the blue skies and sunshine that Colorado is particularly well know for.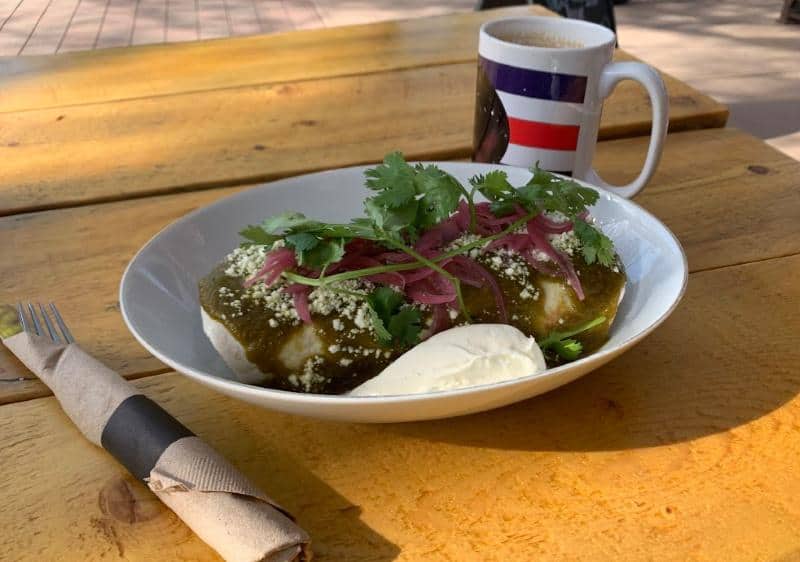 For more ideas for your trip to Fort Collins, check out the Visit Fort Collins website.
Suggested length of stay: min 1 day 
Colorado itinerary: Perfect for 5 days or more
Sundance Trail Guest Ranch
If your Colorado road trip allows, I would totally recommend that you stay at a Dude Ranch during your vacation.  As well as enjoying horse back riding surrounded by the famous Rocky Mountains and a range of exciting outdoor activities, you get to immerse yourself in a completely different way of life, and I promise you that you, and your family will love every minute of it.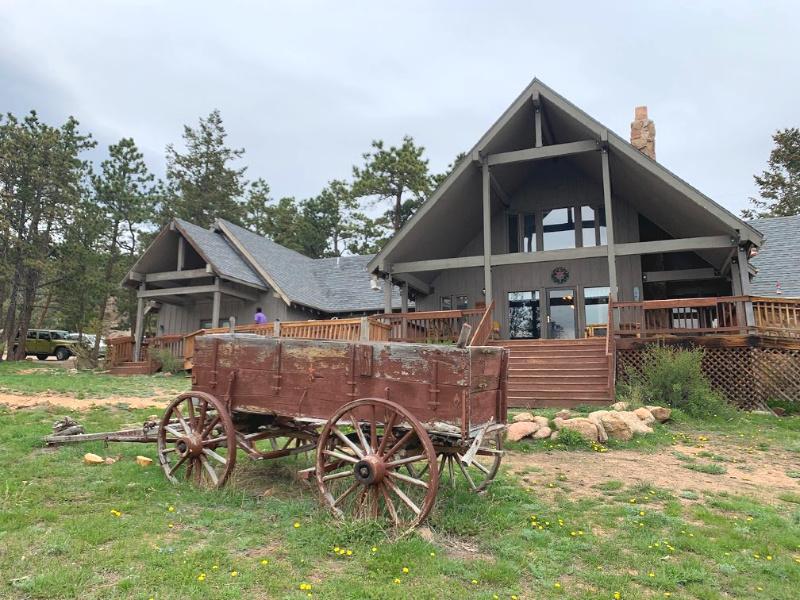 Our 2 night stay at the Sundance Trail Guest Ranch was without a doubt one of the most memorable experiences of this Colorado trip, and I'd also say it is one of the best Colorado vacations you'll have.
As we drove up the sweeping drive towards the ranch, everyone was feeling excited about what was about to unfold. We'd already spotted the horses in the paddock, and there were certainly plenty of cowboy hats appearing in the distance, but was it all going to be an act?
Well the answer to that is a very hard no.  Visiting a dude ranch is the perfect way to experience what living and working with horses is like, and all in incredibly beautiful surroundings.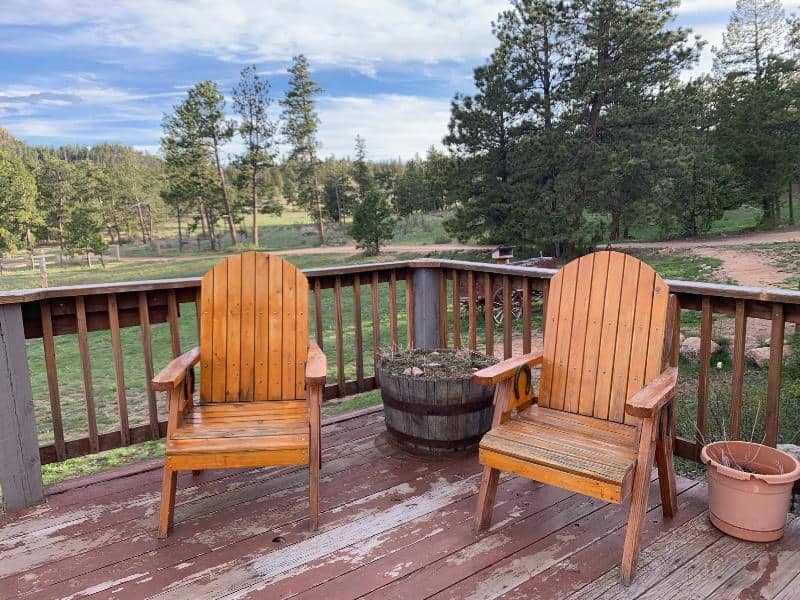 Throughout my time at Sundance Trail Guest Ranch I tried to imagine what it would be like with Indie and Brook there.  I know they would absolutely have loved it, from seeing chipmunks running through the trees, to taking their very first horse back ride, they would have been beaming from ear to ear every single second.
The owners, staff, and horses at Sundance Trail Guest Ranch are just incredible.  The horses are some of the most placid and calm I've ever come across, and the staff are so helpful and supportive.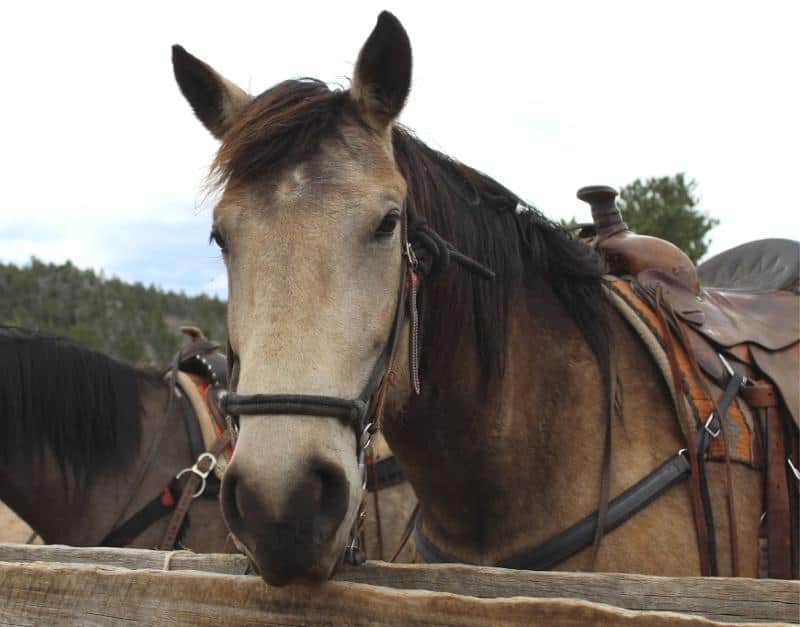 If horse back riding isn't quite for you, and to be honest, I did only ride once due to my own nervous disposition, there's still plenty of things to do at Sundance whether it's play pool in the games room or take on the disc golf track.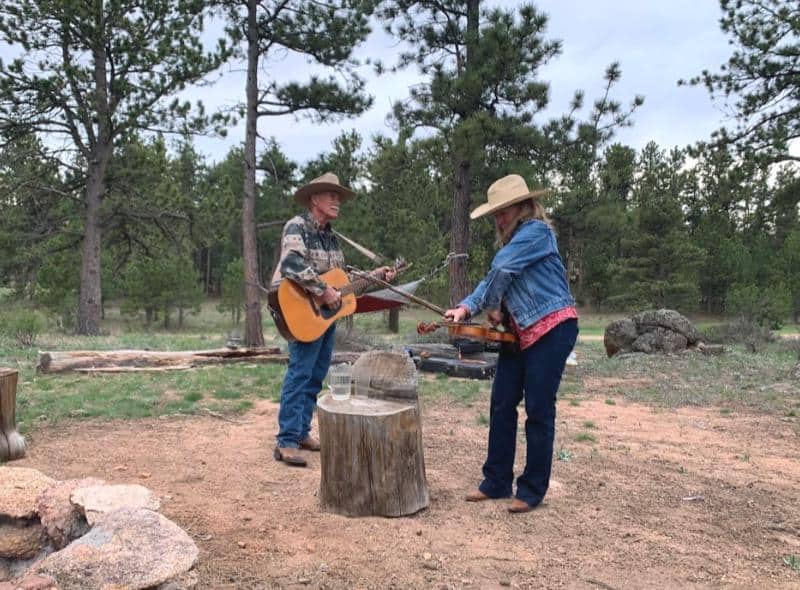 The cowboy inspired activities carry on into the evening, with a spot of square and line dancing down at the barn and toasting s'mores and listening to live music around the campfire.  Audience participation is the order of the day, but all in good fun.
What made it all feel so incredibly authentic was that we got to eat, dance, sing and laugh with the wranglers and staff at Sundance Trail Guest Ranch.  The food was authentic and delicious, the family guest room was incredibly spacious and comfortable.  All that was missing was Brook and Indie running up the wooden staircase to play games and read books before bed.
Even though we were only there a very short space of time, I can honestly say I felt very at home and would be happy to back one day with the whole family.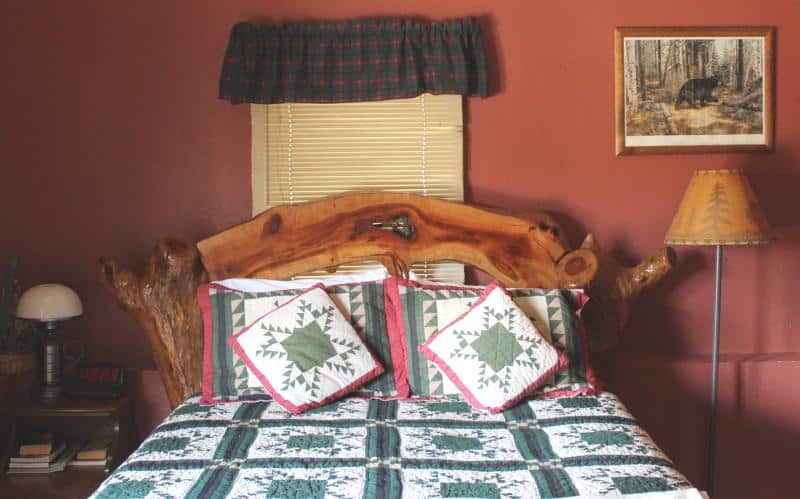 If you are particularly interested in booking your own family holiday to Sundance Guest Ranch, here's all the information you will need:
Email: [email protected]
Sundance Trail Guest Ranch Address:
17931 County Road 74E
Red Feather Lakes, CO 80545
Suggested length of stay: min 2 days 
Colorado itinerary: Perfect for 4 days or more
Loveland, Colorado
I would defy you not to fall in love with a place called Loveland! Just the name alone makes it one of the must visit places to go in Colorado if you ask me. It's the perfect stop, whether you are on the way to or back from Rocky Mountain National Park. It's also a great place to stop along the front range, if you are heading back from Sundance Trail Guest Ranch towards Denver.
This family friendly town embraces the outdoor lifestyle in some interesting and unique ways, making it a great place to stop if you have the kids with you.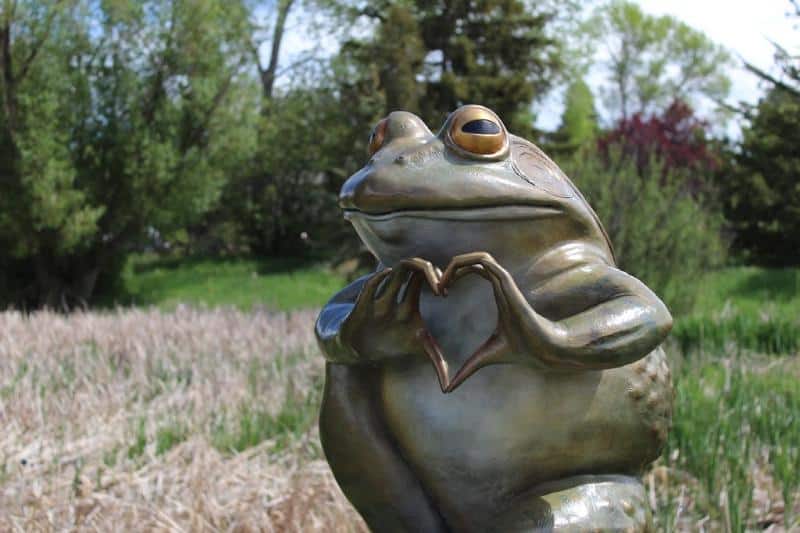 Things to do in Loveland
Devil's Backbone Trail is a lovely location for a short family hike, with some interesting rock formations and gorgeous views over Loveland and the surrounding area. When we took our weekend hike here, there were so many families and even a groups of scouts making the most of the fresh air and gorgeous outdoor scenery.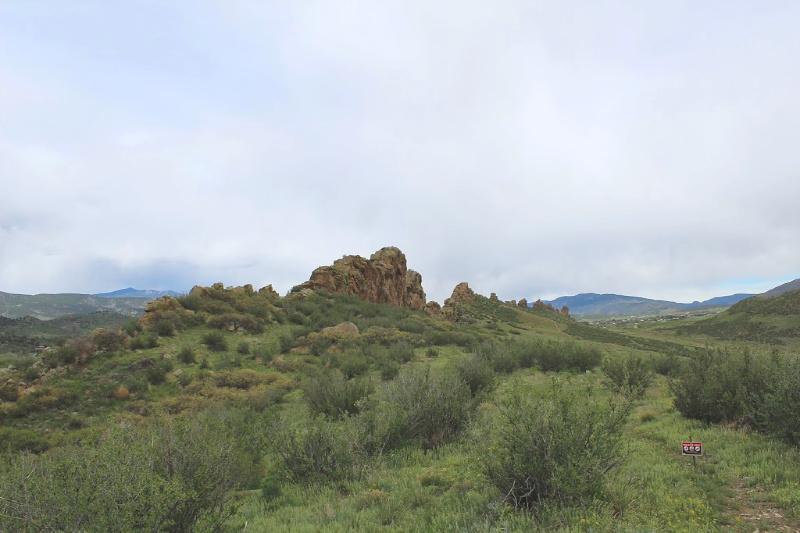 Loveland is also home to the Sweet Heart Winery, and having enjoyed a tasting session here I can strongly recommend you stop by and pick up a bottle or two, or sit a while and enjoy a glass in their impressive barn surrounded by wine barrels or in their open garden by the river!  If the sun had of been shining that day, we would most certainly have been sat out there.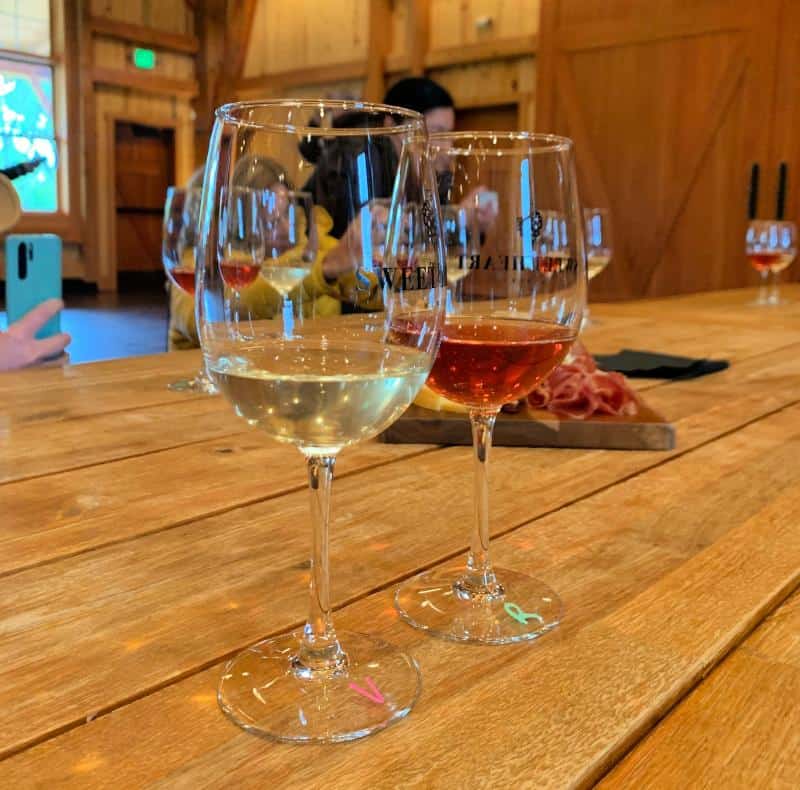 One of the most impressive features of Loveland, Colorado is their 3 outdoor sculpture parks.  With 3 local foundries also, new features appear all the time during local festivals and events.
We did a DIY walking tour of Benson Sculpture Park, and here we found 380 public works of art, impressive right! There is also an area especially for children, with characters and animals they are bound to recognise.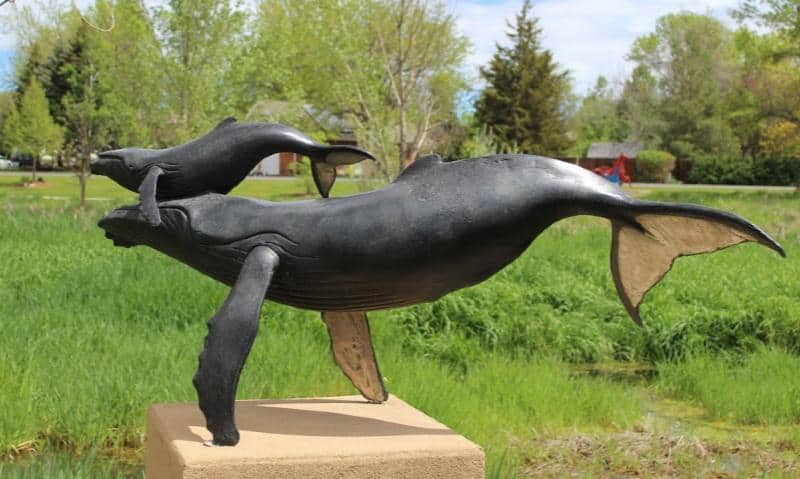 As a first time visitor I really enjoyed seeing the sculptures and loved this celebration of local talent.  It's a great place for a picnic, and in the summer months, you can hop across the road and take a trip on the miniature train ride for the princely sum of 75¢.
For a super fun activity and some great photo memories, we also stopped at the Loveland Visitors Centre. We engraved our own padlock to leave on the rather impressive LOVE sign as a permanent memory of our trip.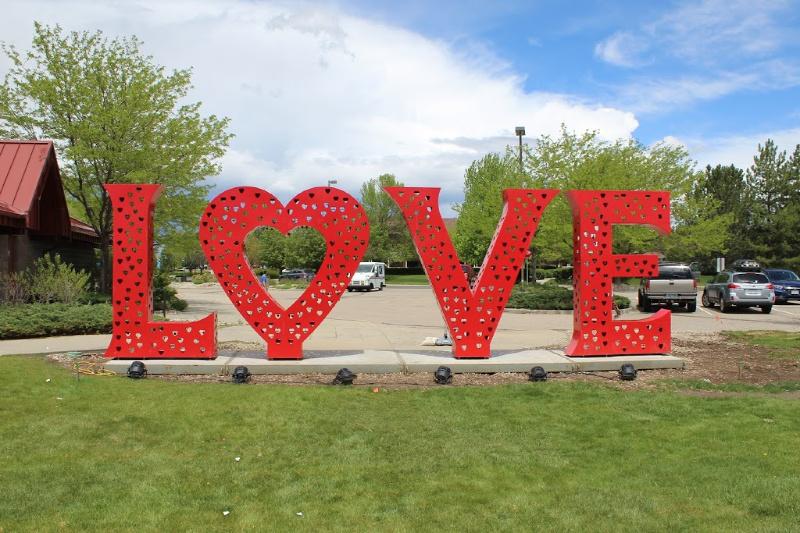 Places to Eat: Door 222
As soon as I stepped into Door 222, I noticed something a little quirky about the venue, but I couldn't quite put my finger on it.  After a little while I realised there were doors everywhere, on the walls, suspended from the ceiling and even apart of the furniture.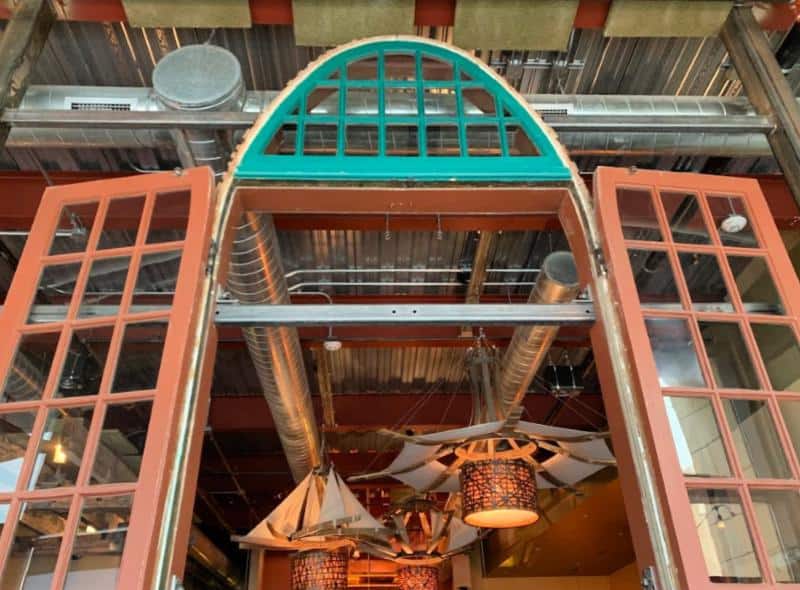 Door 222 has reclaimed doors of various shapes and sizes from local buildings and business and made them into a feature of this vibrant eatery in downtown Loveland.
We enjoyed a night of Colorado inspired tapas and of course more of the friendly local hospitality. I tried grits for the first time, with pan fried salmon, which was a whole new combination for me, and you guessed it, even more cocktails!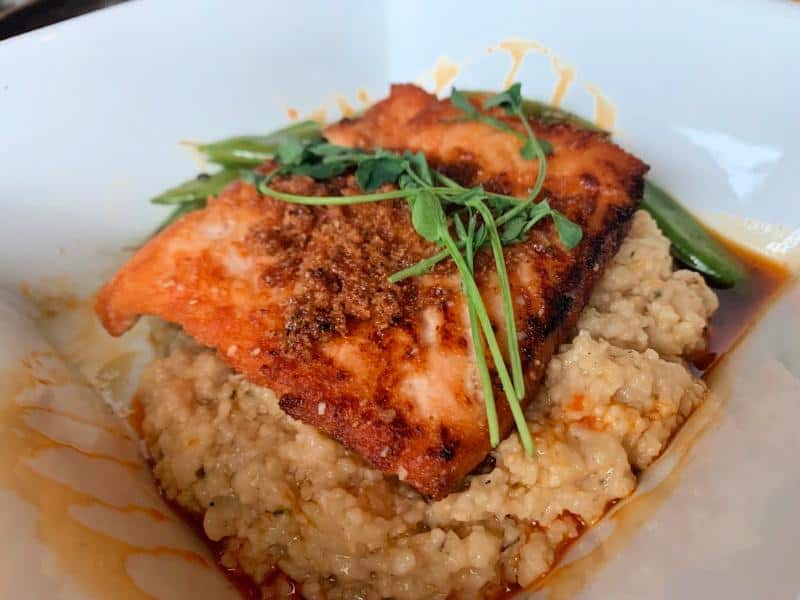 With spirits running high, we then headed to The Flipside to find out more about the fun to be had at the local arcade bar.  It turns out playing Pac Man can get pretty intense, and theres' definitely a lot of fun to be had on the good old fashioned pin ball machines.
The nightcaps for the evening were also particularly impressive with the Wicked Tequila Room serving some of the largest margaritas I've overseen! It was certainly a high note to end the night on, but no-one was quite brave enough to take on the tequila scorpion shot! Not even me!
Where to Stay: Courtyard by Marriott
We had a very comfortable overnight stay at the Courtyard by Marriot in Loveland.  The rooms were cute, with the loveseat feature making a particularly good impression on me, and providing a great place to site catch up with the local news.  I like to see what is happening in the area while I'm travelling, and I miss my Colorado updates now I'm home.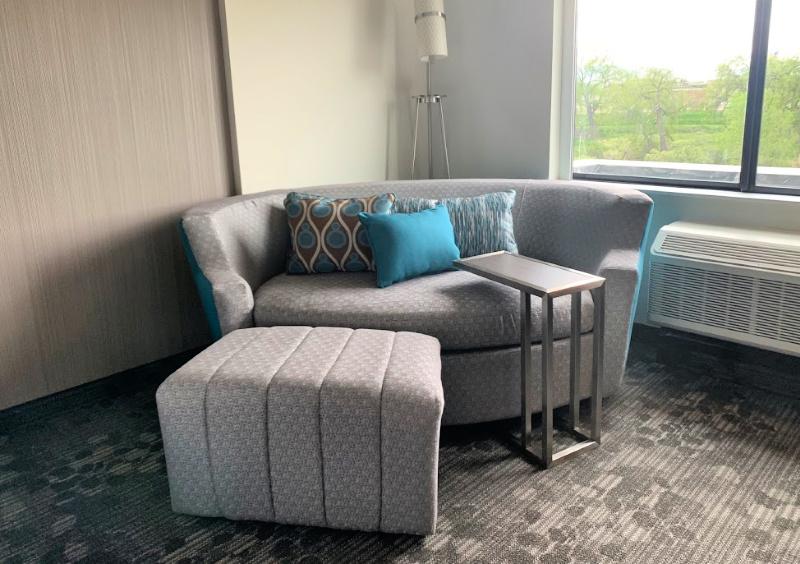 It's in a great location if you want to visit the Promenade Shops at Centerra and other local amenities. I also enjoyed the view from my hotel window, and the sunrise was actually a real treat to wake up to in the morning.
For more ideas for your trip to Loveland, check out the Visit Loveland website.
Suggested length of stay: min 1 day
Colorado Itinerary: Perfect for 5 days or more
Estes Park and Rocky Mountain National Park
I'm guessing that if you are planning a visit to Colorado then you are going to want to add a Rocky Mountain road trip to your itinerary to enjoy its breathtaking scenery, wildlife and natural features.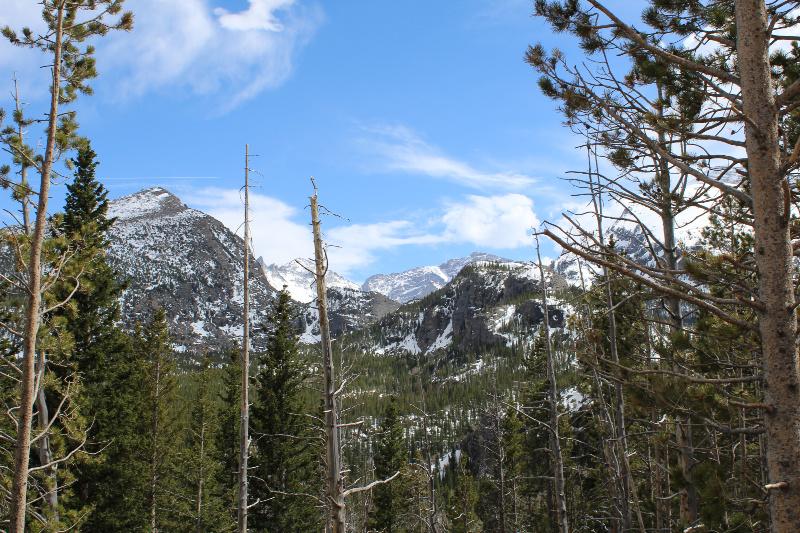 We followed the Trail Ridge Road as far as it would take us into Rocky Mountain National Park, past Beaver Meadows Visitor Centre.  The Trail Ridge Road is one of the most scenic drives you can experience in Colorado, and is also the highest continuous paved road in the United States.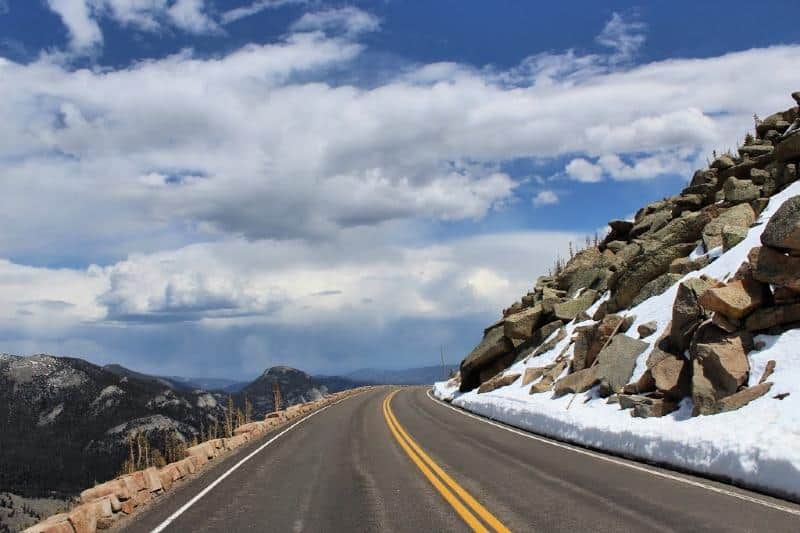 Despite having to leave the bus behind, we were able to walk further up the Trail Ridge Road, where breathtaking scenery awaited us at every corner.
In order to enjoy the second most visited National Park in the US, it is worth making sure that you are prepared for both the weather and the high elevation.  It could be sunshine in Denver, but on the Rocky Mountains you can experience snow and very quick changes in weather, so dress appropriately and remember to take food and water with you during your hike.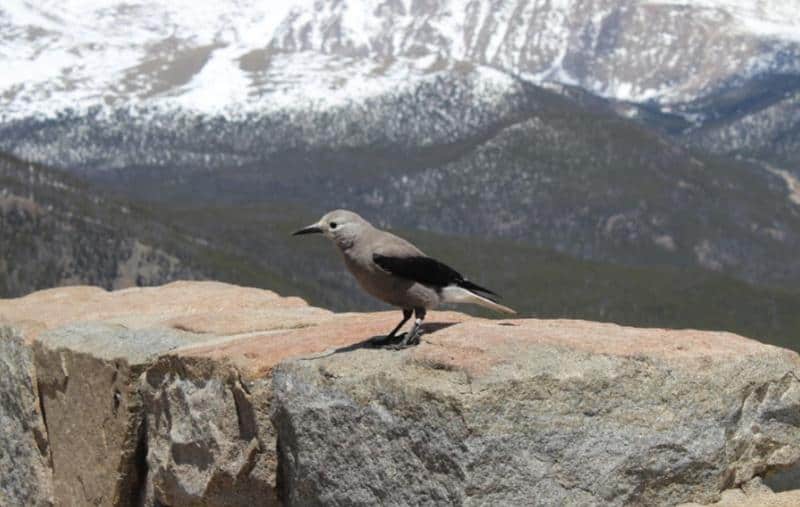 Once you are fully prepared, an incredible wild adventure awaits you in Rocky Mountain National Park, including elks, perhaps a moose sighting and some incredible birds like Stellar's Jay, Grey Jay, American Kestrel and the Great Blue Heron. It really is a haven for mountain and wildlife lovers and an experience I shall not be forgetting any time soon.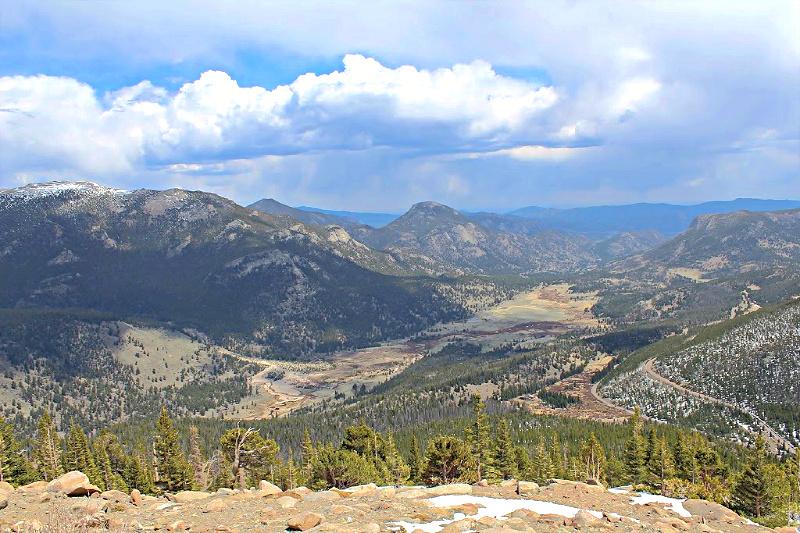 Estes Park
If you are planning on staying in the Rocky Mountain National Park area during your visit, then Estes Park is the perfect base, with plenty of log cabins and holiday accommodation near by.
Where to Stay: Evergreens on Fall River
We had the pleasure of staying in a riverside log cabin at The Evergreens on Fall River.  This would make the perfect base for a family who were planning a self catering trip, and wanted to feel immersed in nature and the outdoors.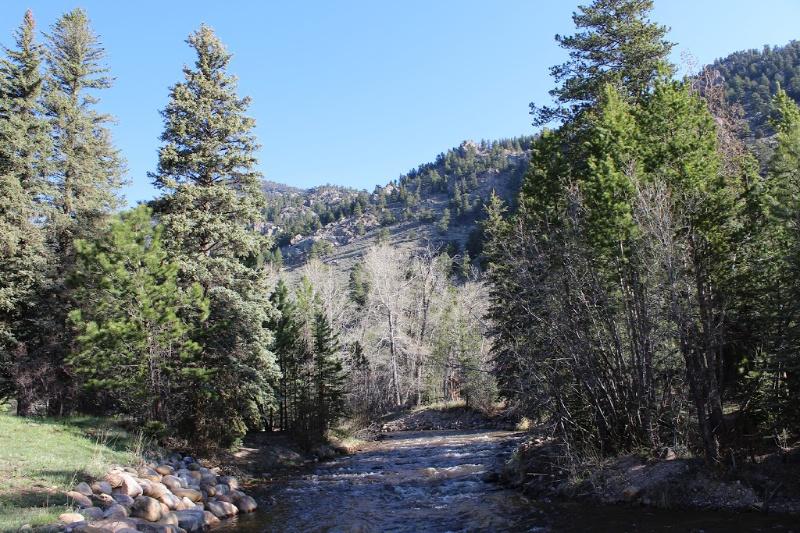 From our deck we could see nothing but trees and as I walked around the site, it was very much more of the same.  There was a hot tub, perfectly located to enjoy the fresh open air and sound of rushing water passing down the river.  I also suspect you could pick up a walking trail and follow it to Estes Park, if time was on your side.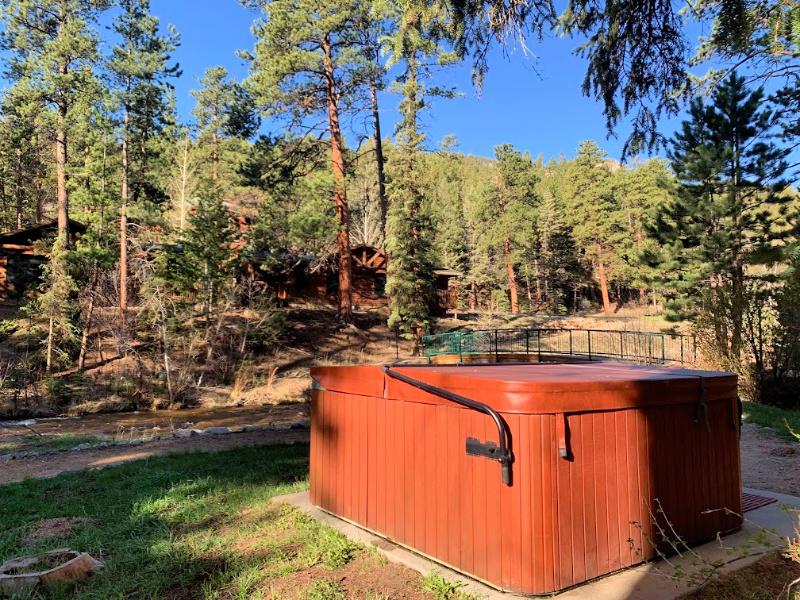 Things to do in Estes Park
A visit to Estes Park itself is well worth a few hours of your time also, at the very least.  We popped in for breakfast, and picked up supplies at Kind Coffee.  We could walk straight onto the river from here, and I can honestly say fresh coffee and a bagel is the perfect accompaniment to the sound of water rushing downstream.  I have to confess I love the sound of water in all it's guises so this was a pretty perfect start to the day for me.
We followed the river to the top of town, where we found a play area and local public art sculptures, perfectly sized for children or travel influencers to sit on.  I had visions of Indie and Brook playing happily together on the park, while Daddy and I finished our coffee and watched the world go by.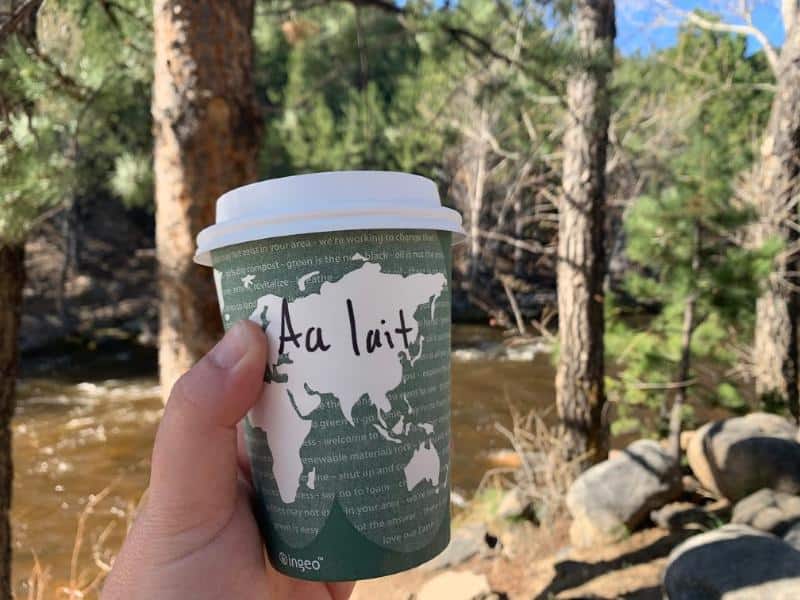 Can you tell by this point I might have been missing my family a little bit?
We were on a slight clock, so I didn't have too long to daydream before we were heading off to walk down Main Street.  I was a little bit excited to discover that Estes Park has 3 shops dedicated to Christmas.  With Christmas Shoppe, Spruce House and Simply Christmas to choose from, this is the place for candy canes and unique Christmas ornaments.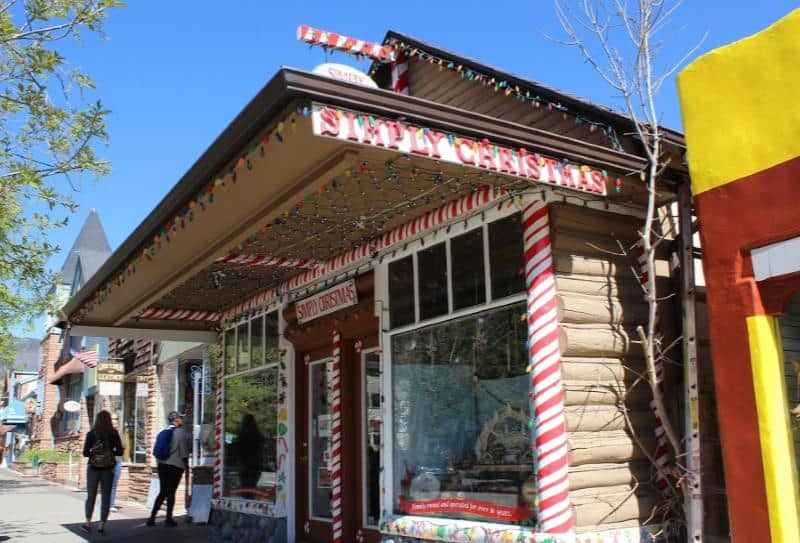 There's also no shortage of places to buy local goods and travel souvenirs to bring home, so expect to spend a little time browsing as you could find yourself spoilt for choice.
Where To Eat: Bird & Jim
After hiking in the Rocky Mountains and exploring Estes Park, we had definitely built up an appetite.  The favourite restaurant in Estes Park with both the locals and visitors is Bird & Jim, and we popped along to find out what all the fuss was about.
It was a Tuesday evening, and the restaurant was pretty busy, something that is practically unheard of here in the UK anywhere outside of London.  Given how popular it was, I was getting a little bit excited about the evening ahead.  If you hadn't noticed already, I do like my food!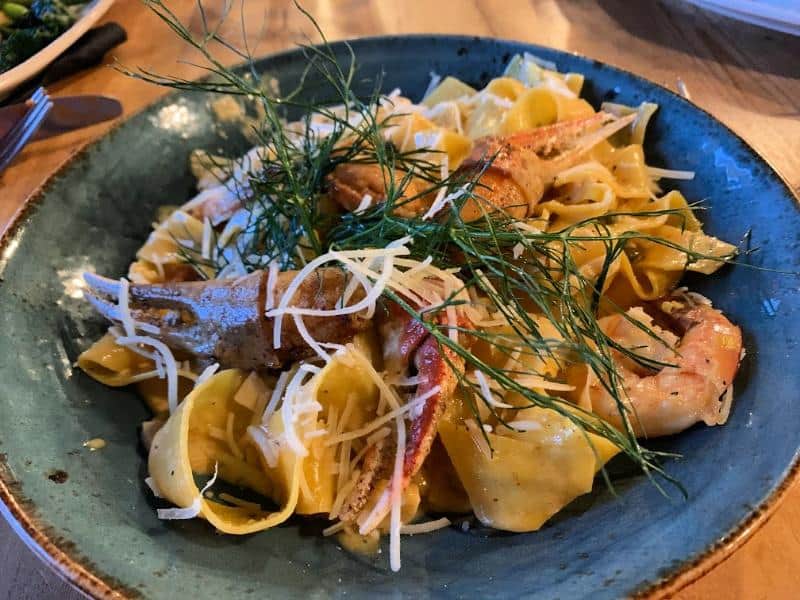 We enjoyed traditional American fayre like meat loaf, corn bread and chilli with yet more delicious cocktails. I do like a culture that embraces having a cocktail at every available opportunity, especially when they make them look so pretty!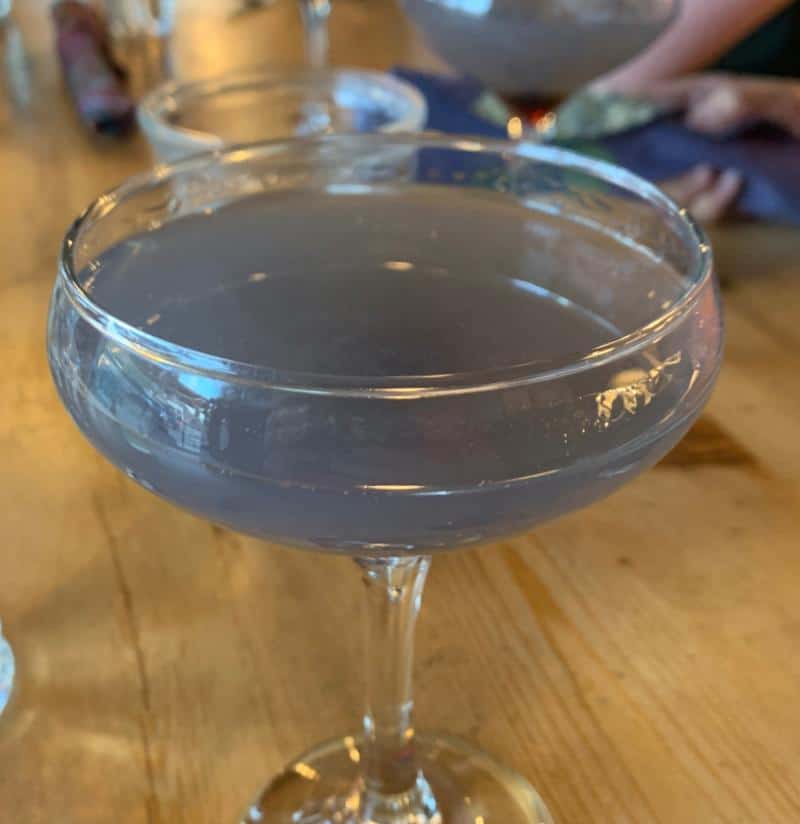 My personal favourite dishes were the fresh seafood pasta and delicious creamy cheesecake that appeared at the table for dessert.  Everything we had was made from locally sourced ingredients and the restaurant showcased this perfectly in a very well thought out and delicious menu.
Suggested length of stay in Estes Park and Rocky Mountain National Park: min 1 day, ideally 2 
Colorado Itinerary: Perfect for 4 days or more
Boulder, Colorado
Before our flight home to the UK we had the chance to stop in Boulder, and I'd absolutely recommend you do the same on your Colorado road trip.  We only spent an afternoon here, but myself, Suzanne from The Travel Bunny and May from Eat Cook Explore made it our mission to see as many of the local places to visit as possible!
Over the course of the afternoon, we saw the very popular Boulder Tea House with it's impressive Asian inspired design.  We caught the tail end of the local farmer's market, and visited the Boulder Museum of Contemporary Art.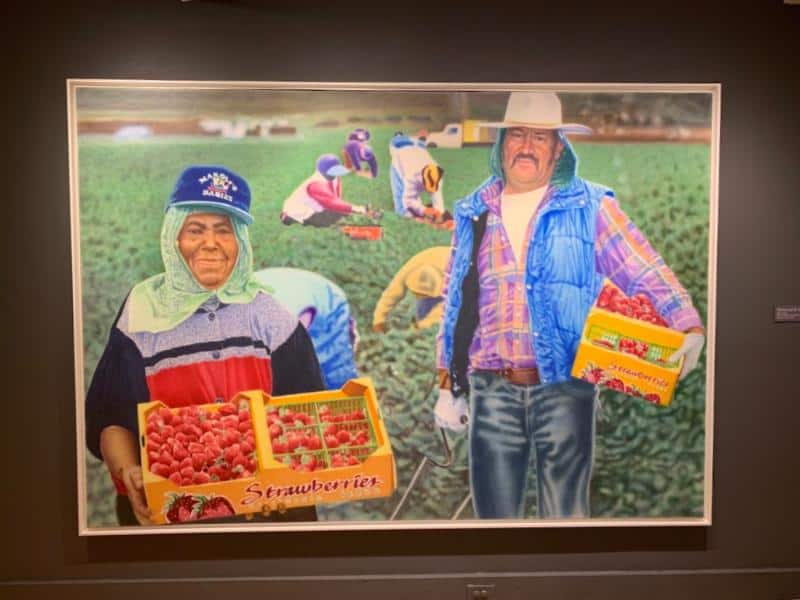 We walked along the river and discovered the local library, which also housed it's own art exhibition and even had a water feature inside under the stairwell that was an unexpected find.  There was also a lovely play area outside the kids could spend literally hours on and we also spotted features like bug houses nearby.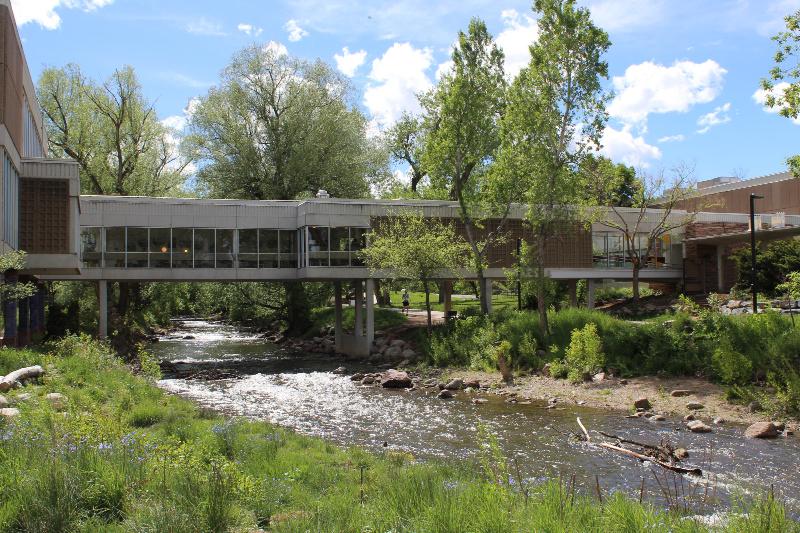 We popped inside the Hotel Boulderado to check out it's art deco features, and we did find the Museum of Boulder, but we didn't get chance to go inside as we were due to leave for the airport very shortly.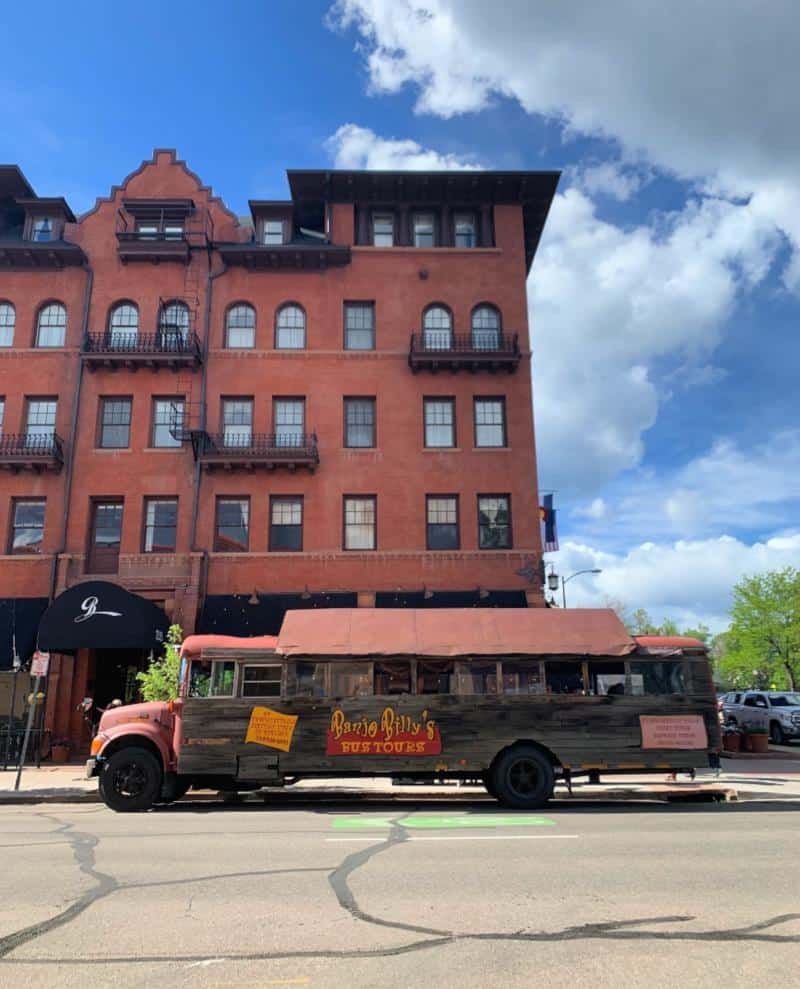 We did make a point of walking past the Boulder Theatre to enjoy more colourful art deco inspired architecture, and a walk down a busy Pearl Street allowed us to enjoy street entertainers, buskers and plenty of opportunity for shopping in local stores.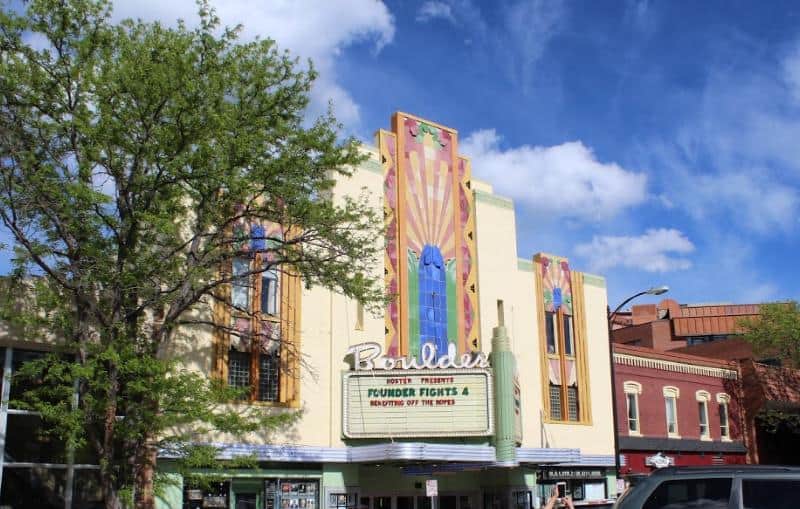 Even though we had only 5 hours maximum in Boulder, Colorado we covered quite a lot of ground and really enjoyed our flying visit here.
For more ideas for your trip to Boulder, check out the Visit Boulder website.
Suggested length of stay: min 1 day
Colorado Itinerary: Perfect for 5 days or more
Colorado Itinerary Plans
With so many great Colorado destinations to choose from, how on earth do you make the perfect itinerary for your trip.  If you are going to be focusing on the front range, and you have 7 days or more available to you, I would honestly suggest following this Colorado road trip to the letter.
We visited all of these Colorado locations in 7 days and it enabled us to experience the very best of Colorado culture, from the cool urban vibes of Denver, to the beautiful landscapes and ecosystems of Rocky Mountain National Park to life with cowboys and horses on a dude ranch.  It was truly epic from beginning to end and definitely a trip I will remember for a long time to come.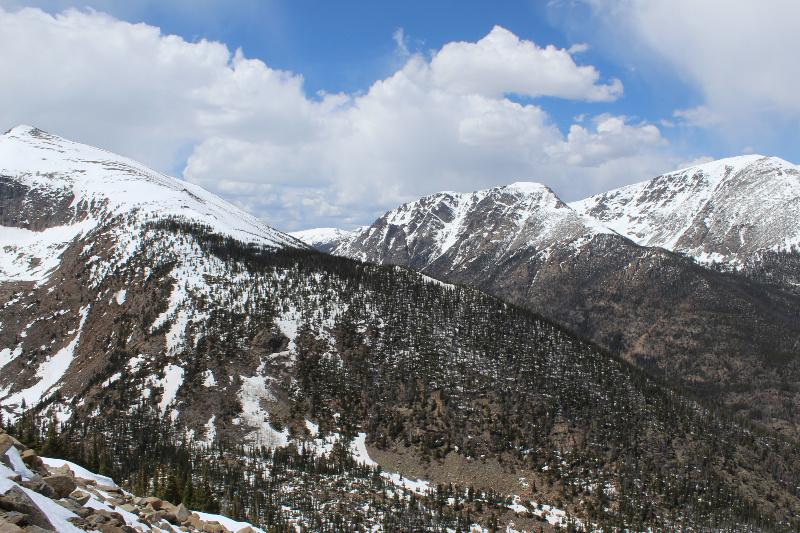 If you are short on time, but would like to experience as much of this Colorado itinerary as possible, you could do as we did in Boulder, and just spend the afternoon or a day taking in the main sites of some of the suggested destinations.  You can cover a lot of ground, even when you just have 5 hours, so I would suggest making the best use of your time.
If you only had 4 days in Colorado, perhaps you could choose between a stay at Sundance Trail Guest Ranch or Denver and a stop at Estes Park for the Rocky Mountain National Park. Loveland, Boulder and Fort Collins are great stops for travelling between Denver and the Rocky Mountains so could still feature somewhere in your trip if you had 5 days or more for the road trip.
Which ever Colorado itinerary you choose, I really hope that these ideas for places to stay, where to eat and things to do for your visit to Colo are helpful.  If you want any tips or advice on any aspect of this trip, please do not hesitate to get in touch with me and I'll do my very best to help you with your travel plans.
Flights to Denver, Colorado from the UK 
For this Colorado trip we flew directly from London Gatwick Airport to Denver International Airport with Norwegian Air.  You can also fly direct from London Heathrow Airport with British Airways or United.  There are also a number of non direct routes, with the most popular being via Reykjavik, Iceland.
This Colorado Road Trip was arranged with Visit Colorado & Black Diamond PR.  I was a guest on this press trip in exchange for writing post, but all thoughts and opinions are my own. I can genuinely say this was a trip of a lifetime and I would be happy to recommend this Colorado adventure to friends, family or readers of Zena's Suitcase UK Travel Blog. 
Planning a trip to Colorado? Save this to your Pinterest travel board now