Things to do in Loveland has been written as a result of a press trip to Colorado.
With a name like Loveland, it's definitely a place you need to visit isn't it? I knew I was going to adore this city in Colorado and in my opinion it's perfect for families visiting the area.  Being just 46 miles from Denver, and not quite a busy as Fort Collins, it's the perfect place for families to relax and explore on their Colorado road trip. If you are planning to visit, this list of things to do in Loveland CO is definitely going to help you out.
Best Things to do in Loveland CO
Loveland is such a family friendly place with lots of art, culture and nature right on your doorstep.  I'd struggle to see anyone not loving their visit here.  It maybe smaller than some cities in Colorado, but that doesn't mean it's lacking in places to visit by any stretch of the imagination.
Devil's Back Bone Trail
If you come into Loveland from the west, you'll want to make your first stop the Devil's Back Bone Open Space.  Pull into the free car park and enjoy a gentle hike alongside some impressive geological rock formations and sprawling natural landscapes.  I would advise getting there early, as this is a popular walk with locals and visitors to the area and the car park and trails can get busy.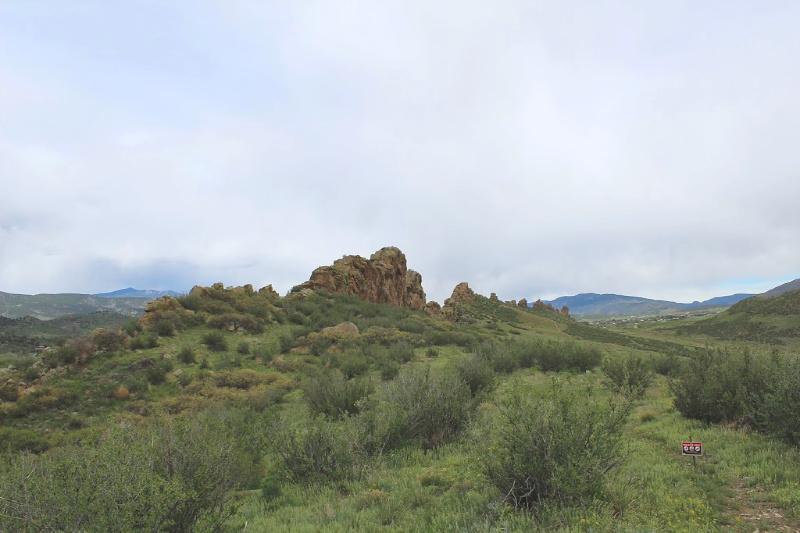 The open views are impressive and so are the carpets of wildflowers.  You might even get chance to spot a red tailed hawk or two flying over head.  This 12 mile route, which covers around 2,198-acres of open space is also popular for biking and horse back riding.
Devil's Back Bone Open Space is free to enter, all you need to take is a picnic and plenty of water for the trip.
Where to find Devil's Back Bone: 1725 Hidden Valley Dr, Loveland, Colorado 80538
Benson Park Sculpture Garden
Benson Park Sculpture Garden is such a beautiful place to visit, that it really does need to make your list of things to do in Loveland.  This city knows how to celebrate local art and sculpture, and Benson Park is a real testament to that.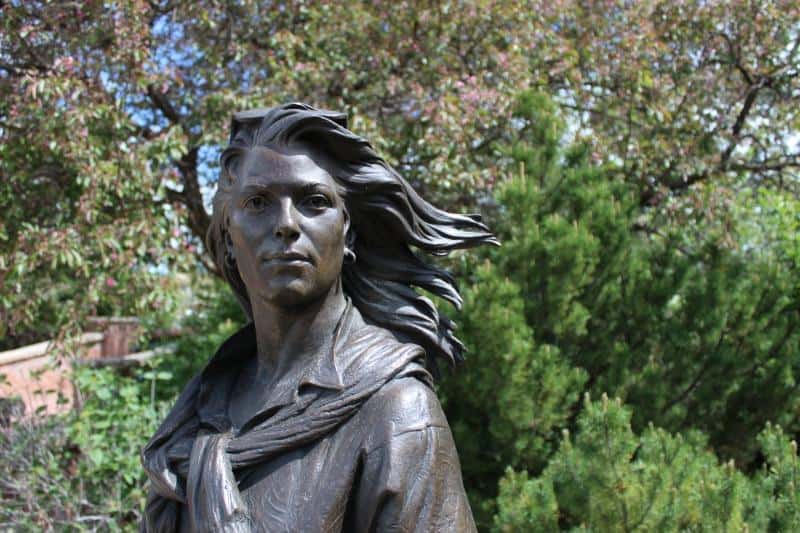 Not only can you enjoy this beautiful green space and the local wildlife, but you will also be able to enjoy 164 pieces of sculpture from world famous artists.  Every single piece is unique, but please do keep a special eye out for the Love Frog as it was definitely one of my favourites.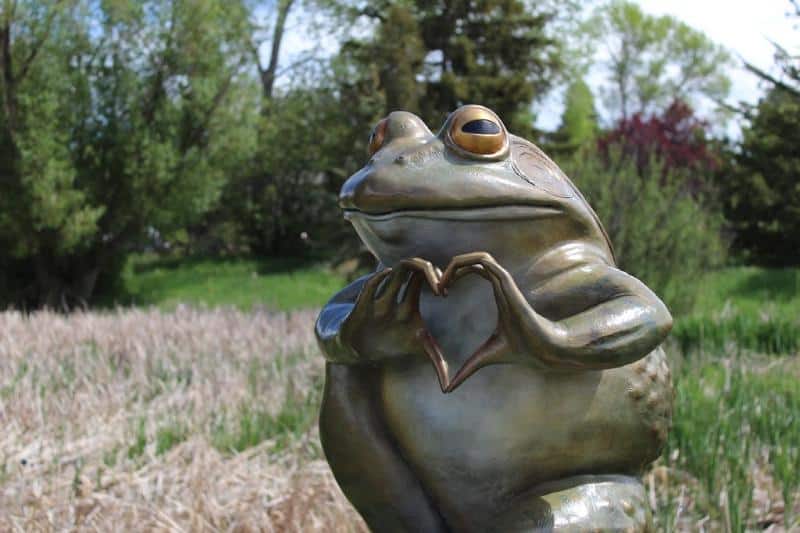 There is also a special sculpture garden just for children and they are welcome to touch, climb and sit on the features there.  Being "one of the 200 most important modern and contemporary art sites around the world", this really is an excellent way for everyone to enjoy fantastic art in the outdoors.
Where to find Benson Sculpture Garden: 2908 Aspen Drive, Loveland, Colorado
Loveland Museum and Gallery
Staying firmly on the topic of art and culture, at just $7 per person (under 12's are free), you will definitely want to continue your journey into the local history at the Loveland Museum and Gallery.
The Loveland Museum is accredited by the American Alliance of Museums, which only 5% of American Museums have the pleasure of holding.  This is also the only museum in North Colorado to have received this accreditation. That definitely means that Harold Dunning's collection of pioneer artefacts are worth a peek, doesn't it?
Where to find Loveland Museum and Gallery: 503 N Lincoln Ave, Loveland, CO 80537 
Visit the Sweet Heart Winery
For those people visiting Loveland who want to experience the incredible local food and drink, you will love a visit to the local Sweet Heart Winery.  This is a story of local success and a passion for wine making.  What began as a garage experiment is now an 8 acre winery and event centre for people to visit and sample the delicious wines.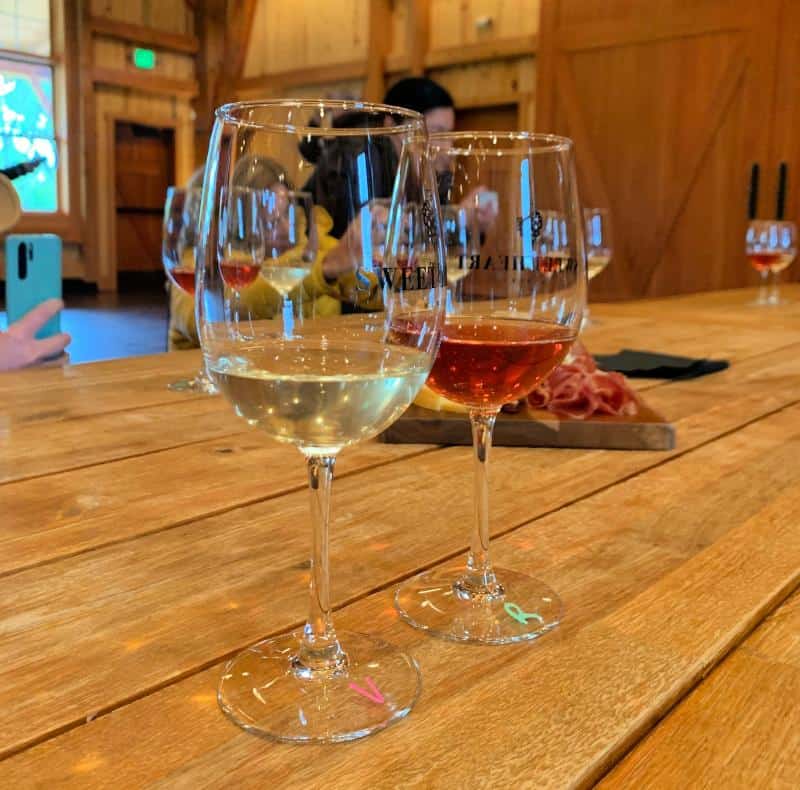 Being able to enjoy these locally crafted wines, surrounded by oak barrels, enjoying delicious charcuterie is surely a heavenly thing to do in the Colorado sunshine.  Well I thought so anyway, so I had to mention it on my list of places to visit in Loveland.
Where to find Sweet Heart Winery: 5500 West Highway 34 Loveland, CO 80537
Lock Your Love In at the Loveland Visitors Centre
For lots more information and ideas on what to do in Loveland, Colorado you will want to stop by the local visitors centre.  As well as cute Loveland souvenirs, you can also make crazy GIF's and lock your love in with the Loveland Lovelocks.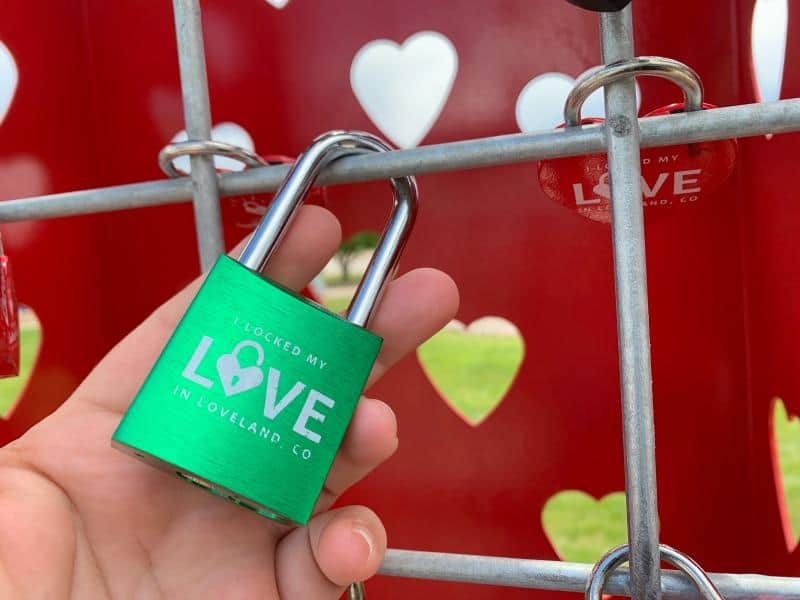 This cute local tradition involves you engraving a colourful Lovelock with a declaration to your nearest and dearest and leaving it on the Love sculpture outside!  Such a fun way to leave your mark on this love filled city.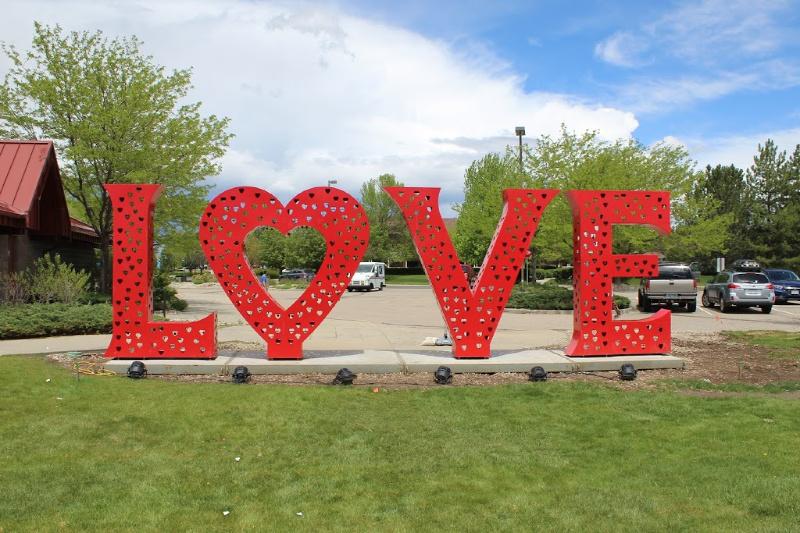 Where to find the Loveland Visitor Centre: 5400 Stone Creek Circle, Loveland, CO 80538
Boyd Lake State Park
Boyd Lake State Park is the place to enjoy water sports in Loveland with sailing, canoeing and water skiing on the long list of activities you can enjoy here.
Even if you want to stay out of the water, you can't deny a walk around the lake with the stunning back drop of the Rocky Mountains will be a moment you'll treasure long after your visit to Colorado.  I think these boys have the right idea.  What a beautiful place to enjoy fishing on the lake.
View this post on Instagram
Where to find Boyd Lake State Park: 3270 N County Rd 11C, Loveland, CO 80538
Visit the Breweries in Loveland CO
You know that you don't have to go far before you are going to find an incredible collection of craft breweries in Colorado.  Loveland is absolutely no exception to this, and there are plenty of places to sample the locally made beer.
You may want to enjoy this DIY craft beer trail in Loveland and tick everyone off your list.  I can assure you that you won't be disappointed.
Play Pinball at Flipside
Nothing says American popular culture quite like a pinball machine and the Flipside Arcade Bar is just full of them.  If you want a fun night out, then Flipside is the place to be.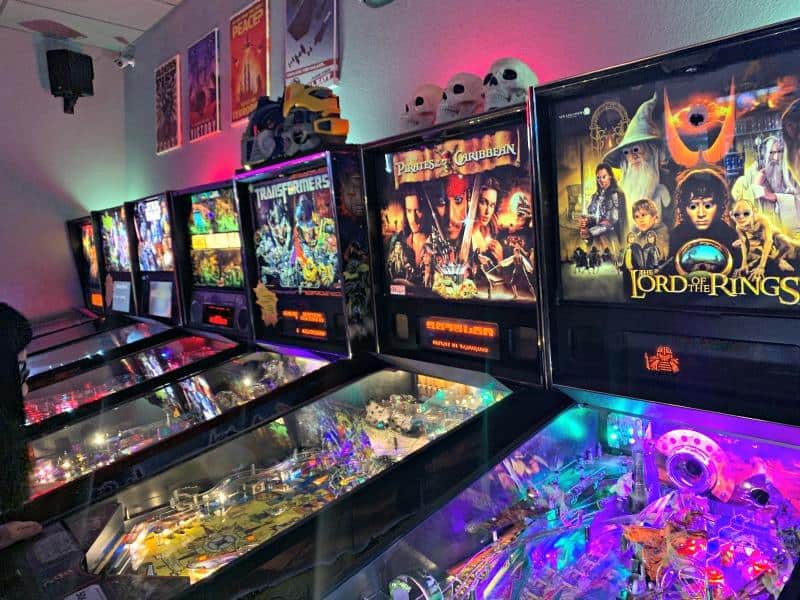 As you walk through the door you are greeted by the lights and sounds that you will only find in a pinball arcade.  I know my eyes lit up when I saw them, and I'm pretty sure yours will too.  Get your dimes ready, as this is addictive fun for all ages.
Where to find Flipside: 140 E 4th St, Loveland, CO 80537, USA
Dine at Door 222
For a truly delicious farm to table experience you would do well to book a table at Door 222 in Loveland.  Situated in the heart of Loveland's downtown area, this is the perfect spot to enjoy their eclectic tapas creations and a side of delicious cocktails.
Book your table well in advance though, as this is a popular choice with the locals as well as visitors to the city.  You can see why, right here!
View this post on Instagram
As well as plenty of things to see and do in Loveland Colorado, they also have fantastic parks, excellent independent shopping opportunities and of course a great collection of coffee shops.  I would definitely recommend checking out the Visit Loveland website and finding out what local events are happening in Loveland before your visit, as there is always a lot going on, especially as the weather gets warmer.
If you liked this post, you might also enjoy Things to do in Colorado – Tried & Tested or Colorado Travel Tips.
Have you been to Loveland CO?  Are there any places to go that you would add to the list?
Pin this Loveland travel guide for later: