This is a paid feature with Ocean Florida
I'm going to hazard a guess that if you have booked a family holiday to Florida, that you are planning on spending some time at the local theme parks.  Well, I've got a lovely treat for Zena's Suitcase readers today that is going to add a bucket load of thrills and spills to your visit to the US. 
If SeaWorld, Aquatica and Busch Gardens are already on your radar then this is the holiday competition for you. You could be in with a chance of winning two SeaWorld Parks 3 for 2 Tickets with UNLIMITED free parking, in collaboration with Ocean Florida.  So, what can you expect? 
SeaWorld Parks 
The SeaWorld Parks are the perfect place to visit for families who love fun and outdoor adventure.  Take the plunge and jump on some of Florida's biggest rollercoasters surrounded by wildlife inspired scenery or enjoy one of the many memorable animal encounters the SeaWorld Parks has to offer. One thing is for sure, you are in for quite a ride. 
Busch Gardens 
In order to truly appreciate the issues faced by some of the world's rarest animals, we need to meet them and understand the threats they face in their natural habitat.  At Busch Gardens you will encounter some incredible creatures and take a glimpse into their world before taking on some of Florida's wildest rollercoasters. 
Tigris, which opened recently, aims to mimic the awe-inspiring agility of the world's most powerful cat – the tiger.  You are promised high octane fun with the exhilarating triple launch with forward and backward motion, before being catapulted through looping twists, daring drops, a 150-foot skyward surge, and a thrilling inverted heartline roll – all at more than 60 miles per hour.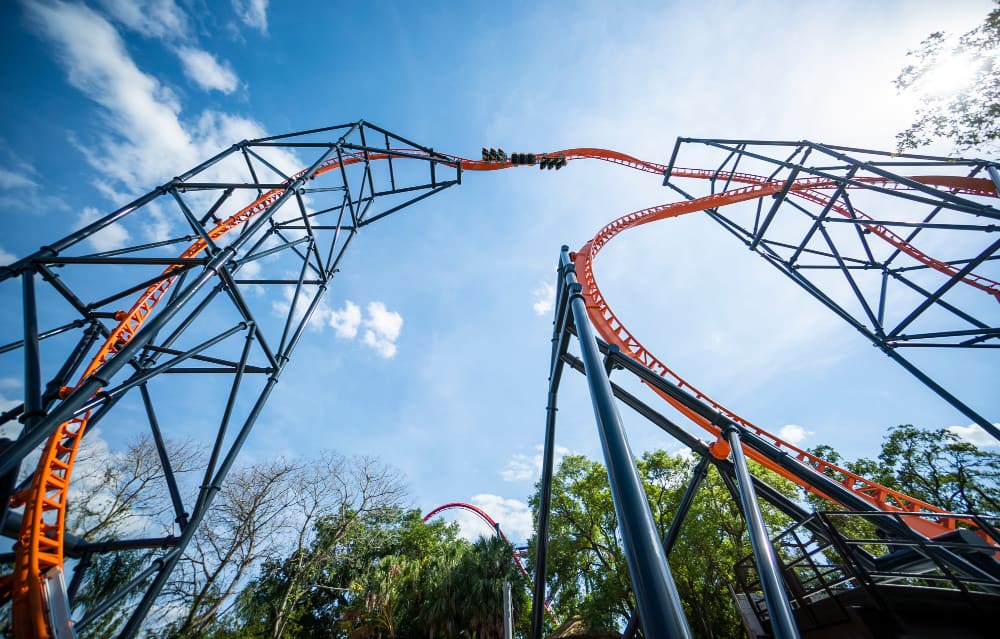 If this isn't enough, Busch Gardens boasts more rollercoasters than any other Florida theme park, so there is going to be plenty here to keep you entertained throughout your holiday. 
Aquatica
We all know that the Florida sunshine lends itself very well to a family visit to a waterpark, so no doubt you will be delighted to see Aquatica on this list. 
Aquatica is the thrill leader among Florida waterparks, home to more than 40 slides and with more high-adrenaline rides than any other. 
During your visit, you will be able to take on the newly opened KareKare Curl which delivers the best in high-adrenaline fast water fun. Two of you will take to the raft to encounter this weightless adventure and vertical wave wall! What a perfect way to cool down, right!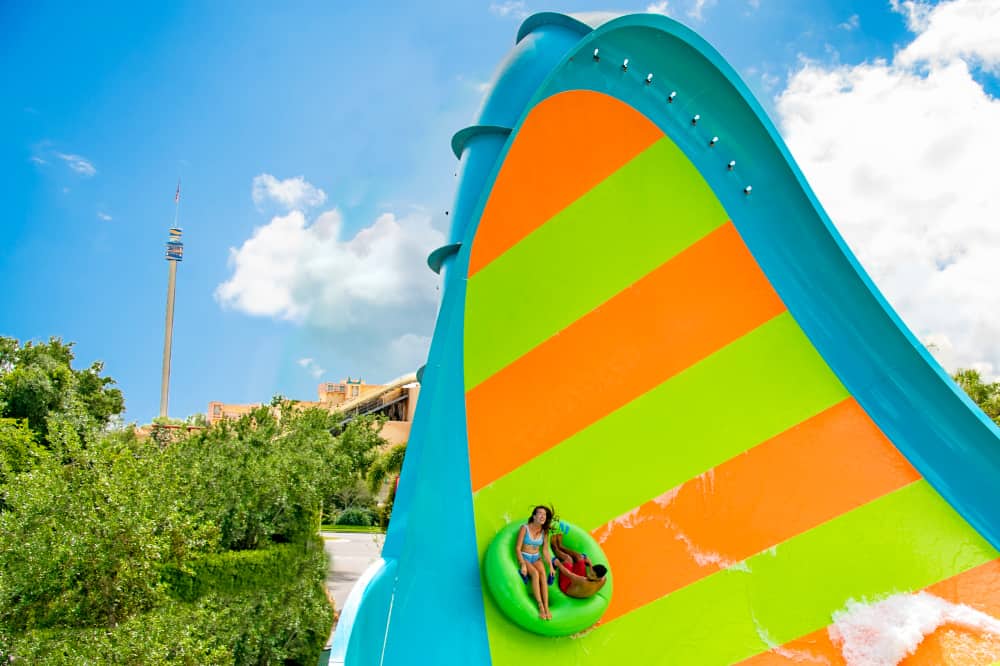 SeaWorld
Meet incredible marine animals and experience sensational ocean-inspired rides, attractions and shows at SeaWorld. Take an exciting journey through the sea on Orlando's fastest, tallest, longest AND only hypercoaster, Mako or marvel at a turtles-eye-view of the ocean on TurtleTrek, an immersive 360° water-inspired experience.
Before you leave, I dare you to take on the thrills and spills of Infinity Falls! Take to your raft and sail through the long-lost rainforest river to discover its many hidden secrets including the world's tallest river rapid drop!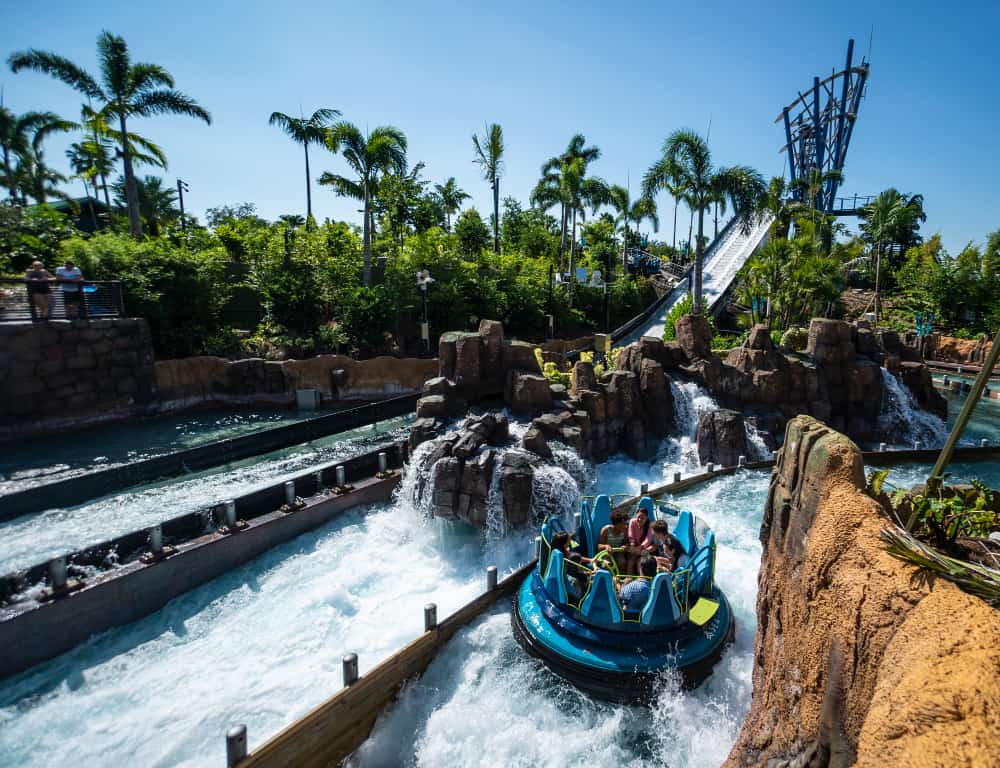 The SeaWorld Parks 3 for 2 Ticket Competition 
The lucky winner will receive 2 tickets that provide 14 days consecutive access to SeaWorld, Aquatica and Busch Gardens for use throughout your holiday. Pop back for special events, favourite animals, or to ride that coaster for a second or third time. You'll even receive FREE unlimited parking to make it even easier to enjoy your visit. 
All you need to do is enter via the rafflecopter below.  Competition ends 15th September 2019.  Other T&C's apply. 
This is a paid feature with Ocean Florida