The Hotter Shoes featured in this post were gifted for review. 
The lovely people at Hotter Shoes invited me to the Nottingham store recently as apart of their Fit Fortnight.  I've had a few pairs of Hotter shoes and boots and I can honestly say they are some of the most comfortable footwear I've worn.
I was very excited to visit the local store and find out more about the the autumn/winter collection.  Going to buy new shoes is always a pleasure – so I ignored the rain that day and headed to the high street for a well earned treat.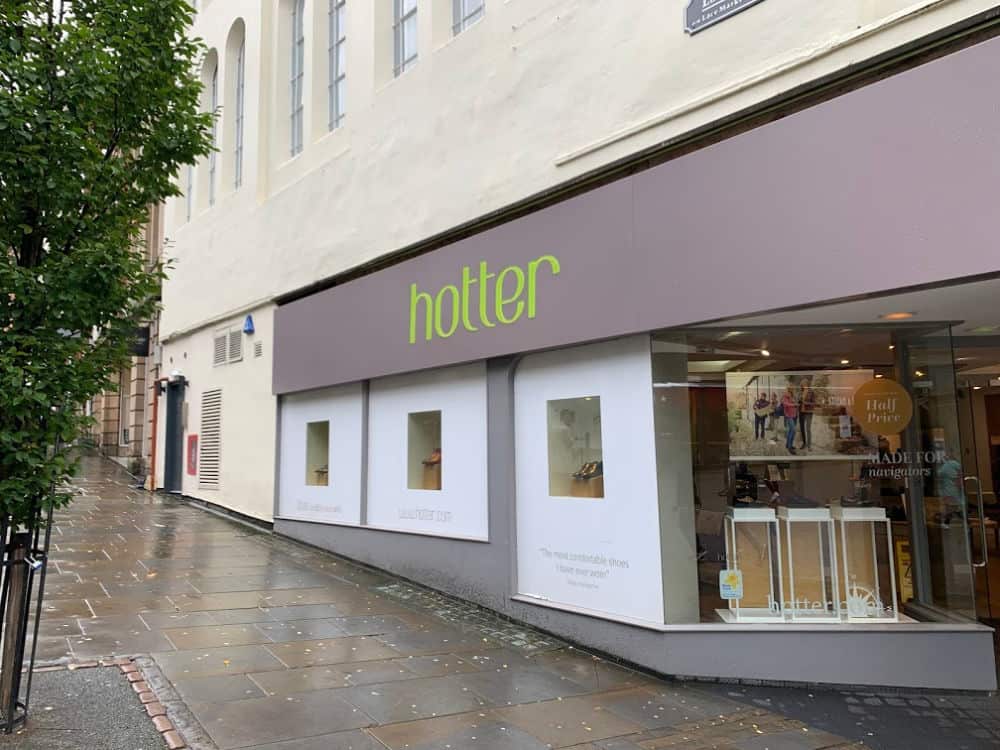 Going to a Hotter store in the UK is very much a traditional shopping experience.  The Hotter store in Nottingham is very spacious whilst being cosy and inviting at the same time.  You can expect helpful staff, incredibly comfortable and stylish seating and an excellent range of Hotter shoes for both men and women.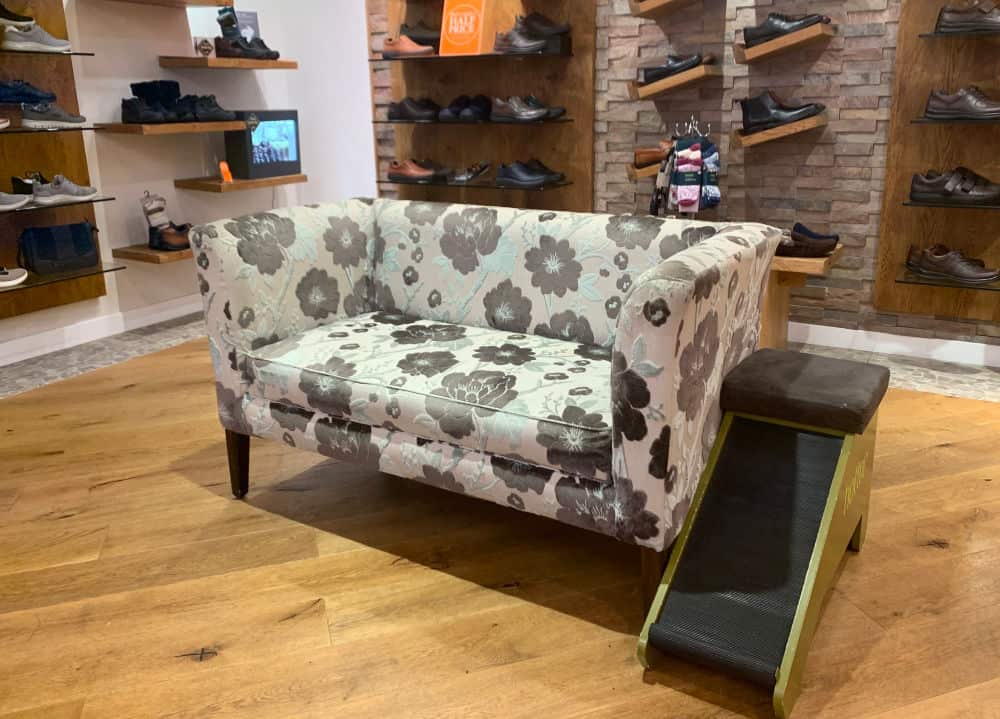 I was very surprised at the amount of choice on offer, and despite having looked online before my visit, I actually really enjoyed being able to see the shoes and boots up close and I ended up picking a completely different style to the one I thought I'd buy.
Kirsty, who was helping me that day, asked me what size I was, and I answered with 'it depends'. I've realised that sometimes I'm a size 8 and sometimes I'm a size 7 depending on where I buy my shoes from.  Kirsty thought it would be a good idea to measure my feet before trying something on.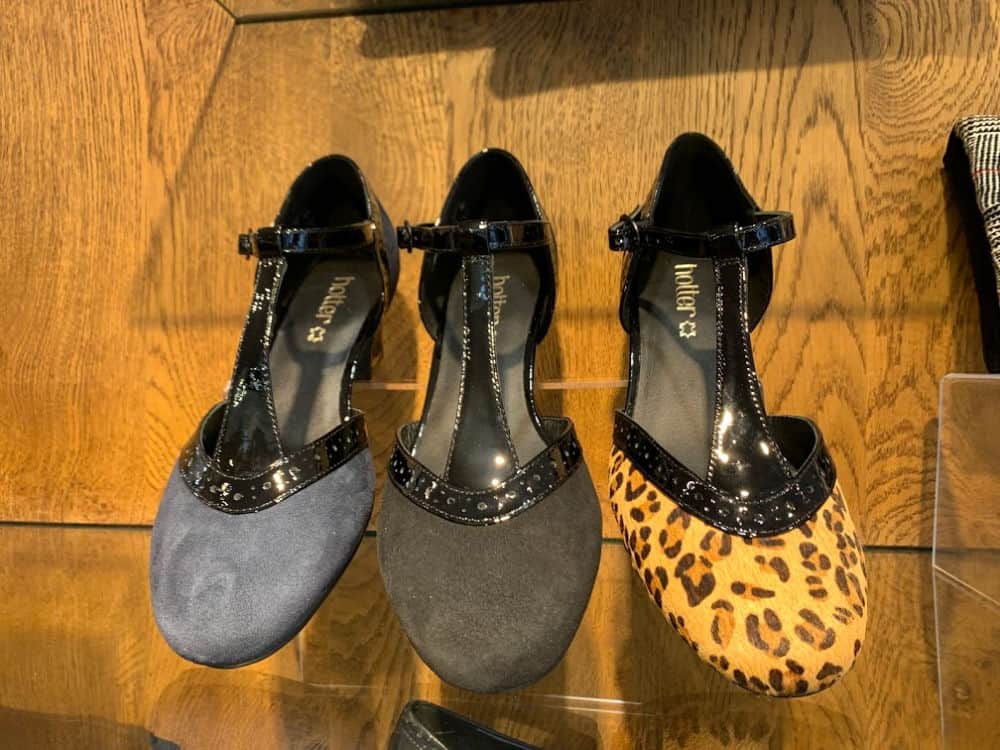 It turns out that one of my feet is a little bigger than a size 7, the other is a size 7, but it's wider than the other foot. No wonder they couldn't make up their mind what size they were.
Hotter shoes is the perfect shoe store to visit if you are faced with s similar problem with your feet. Hotter are one of the very few stores that make shoes in half sizes.  Their shoes are also made for comfort.  I think I heard this phrase a few times while I was in the store.  They are generally made wider, but also some of the ranges have different width fittings too.
After spending some time checking out all the different styles in Hotter, I decided that I liked Star the best.  They appealed to me because they seemed practical for taking on the school run, but also perfect for our family days out and for travelling with.  I really like my footwear to be comfortable, but I also like a little bit of sparkle, and Star ticked both boxes very well.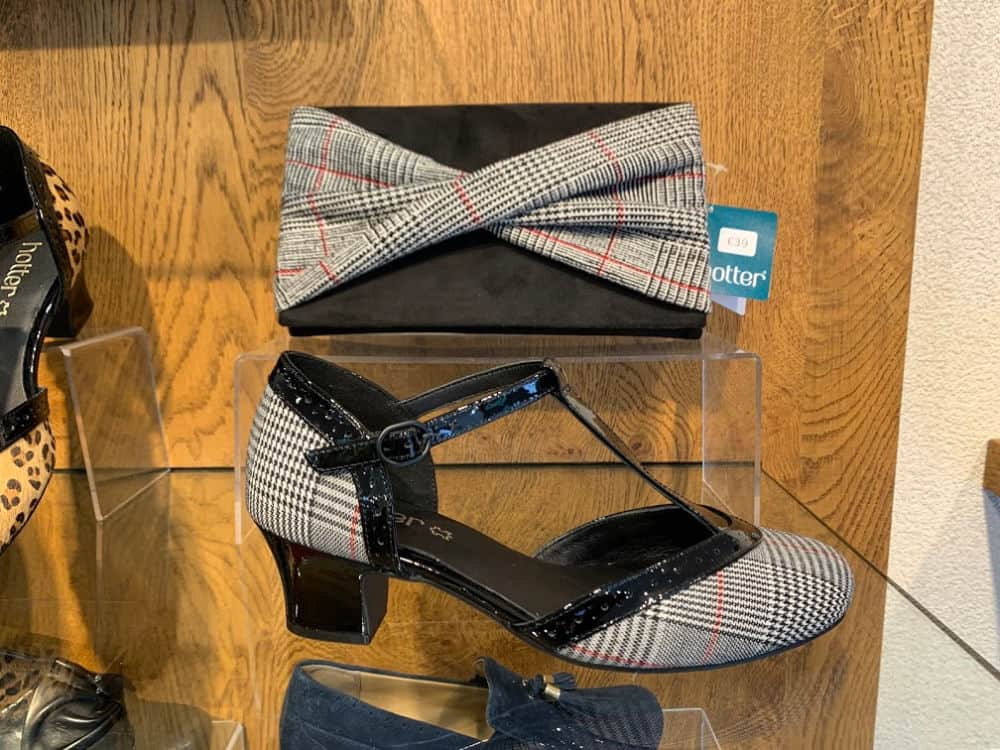 Star comes in a range of colours – but I personally loved the Navy version, but you can also get Pewter, Black and Rose Metallic.  As soon as I tried them on I knew I was going to be leaving the Hotter store with these comfortable active shoes.
Star are probably best described as Hotter trainers and they fit so well.  My feet felt comfortable and cosy in them straight away.  They are perfect for my wider feet and the sole of the shoe is like air to walk on. They also provide the correct support around the foot and and ankle. I really liked the shape of the trainer around the ankle the most as this really adds to the comfortable fit.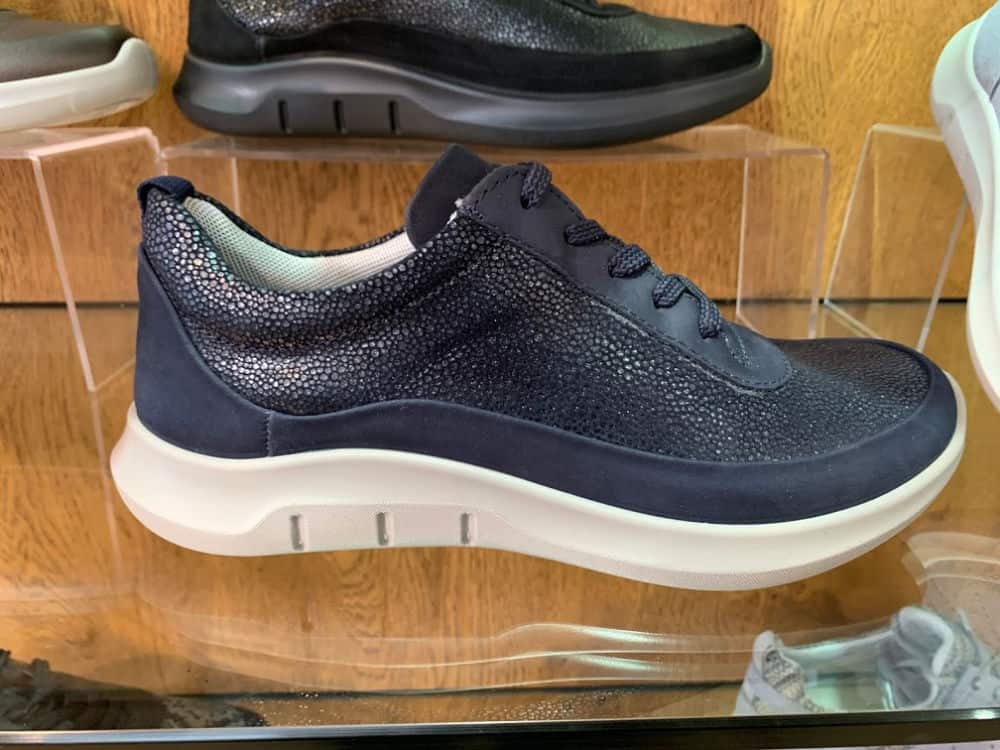 My Hotter trainers were boxed up and I was given some care instructions about looking after my new shoes going forward.  My new Star trainers have been my go to footwear ever since.  They are so comfortable and flexible to wear that they are my go to choice for the school run, family walks and they will definitely be coming with us on our holiday to Devon as we go exploring further afield during half term.
Have you been to Hotter shoes recently?  What about getting your feat measured? Perhaps it's time to visit the Hotter store too.
I was gifted a pair of Star shoes from the Hotter active range, but all thoughts and opinions are my own.