Top Places to Visit in India for an Incredible Vacations is a collaborative post.  
India is a diverse country with equally varied travel options. India is such a vast country that it spreads from high altitude mountain peaks in the North to the brackish lagoons in the South and from the salt marsh of the Thar Desert in the West to the deciduous forests in the East.
It can feel like a very daunting task to decide the list of places which you should explore during your first visit. There are so just many places to visit in India.  You will definitely want to consider the majestic beauty of Khajuraho Temples, delve into the serenity of Goa beaches, explore the architectural marvels of Rajasthan and Hampi or just have some peaceful time at the Ghats in Varanasi.  India boasts so many architectural marvels, historical places, and natural wonders you are bound to have a mind blowing trip.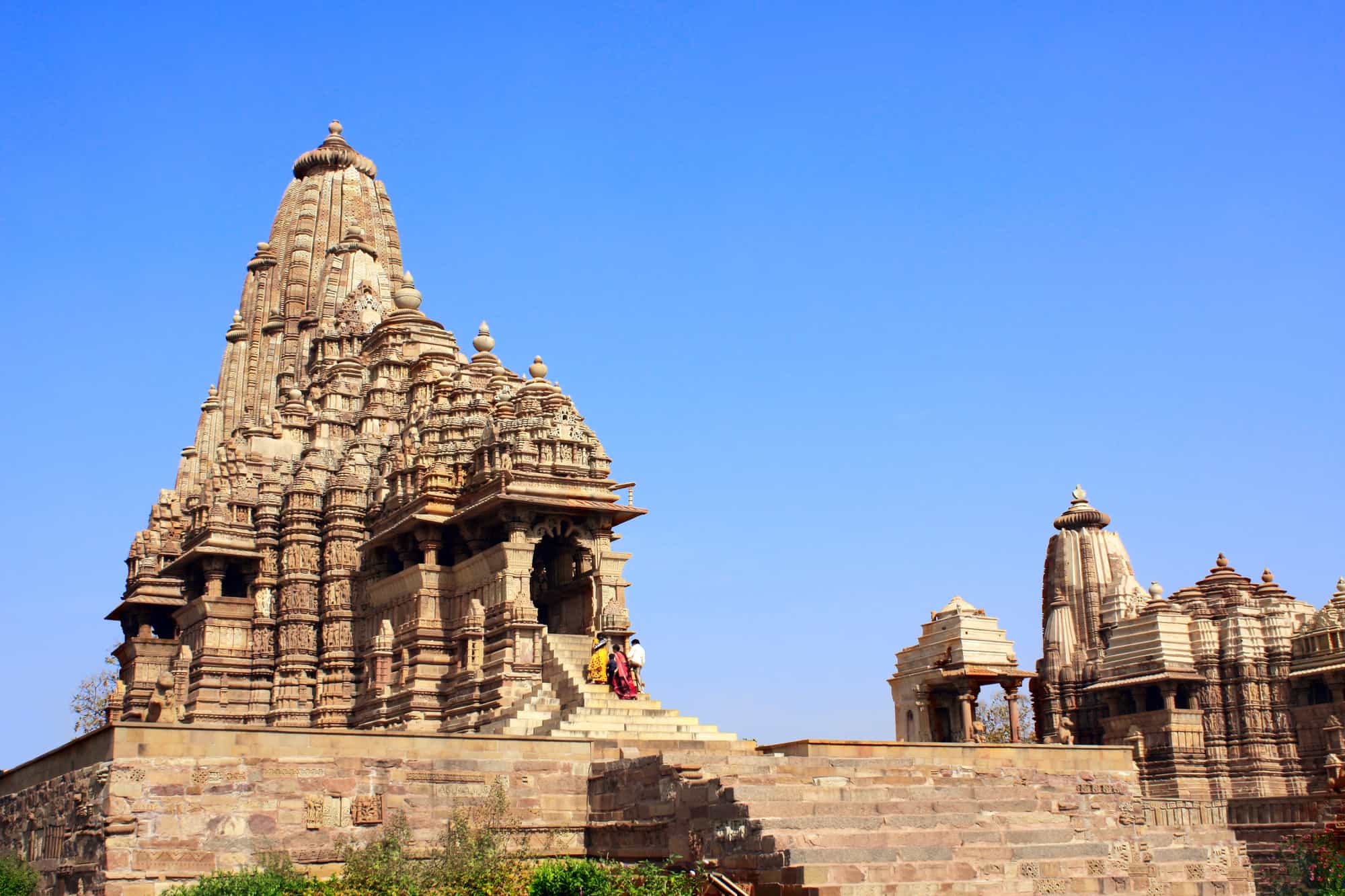 The Golden Triangle tour is one of the most popular travel circuits in India. It is the best choice if you who wish to get a deeper insight into the cultural and traditional heritage of India in a short space of time. Indian Himalayas and Kerala backwaters are the natural wonders of India that many people enjoy to visit. In this article, we have covered some of the most beautiful places in India you can visit.
The Golden Triangle
Is one of the most popular travel routes which can take you to see the best tourist places in India. A Golden Triangle Trip in India will take you on a journey of three iconic cities of the country including Delhi, Agra and Jaipur. The golden triangle tours are the perfect way to tour the best places to visit in North India. The Golden Triangle India Tour will also give you a deep insight into the rich variety of history and architecture the country has to offer.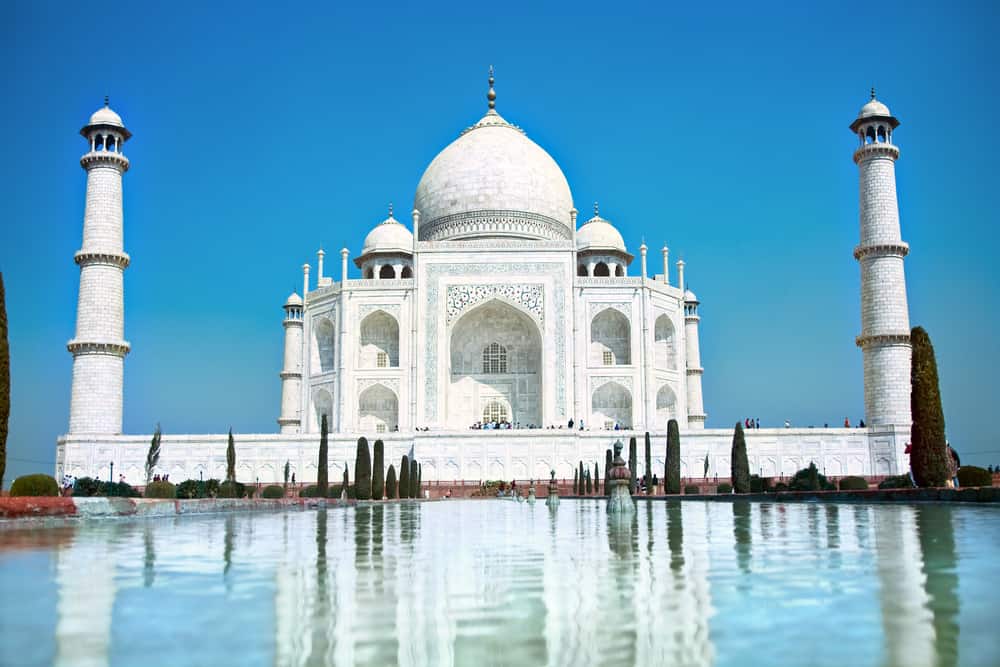 You will get an opportunity to visit the romantic Taj Mahal in Agra and rekindle your romance if travelling with a loved one. The other famous places are Hawa Mahal, Jantar Mantar and the famous Jaipur fort in the pink city of Jaipur. Delhi is a city that has seen many wars, but still, the city holds a magnetic charm. Red Fort, Chandni Chowk, Qutub Minar, Humayun's tomb and India Gate are just a few of the famous tourist attractions of the national capital, Delhi.
Varanasi – The Spiritual Capital of India
Varanasi tourism has flourished and in recent years the city has emerged as one of the best places to visit in India. The many religious and historical places in Varanasi will be bound to quench your spiritual thirst. There are many tour packages that cover all the important Varanasi tourist spots you can visit.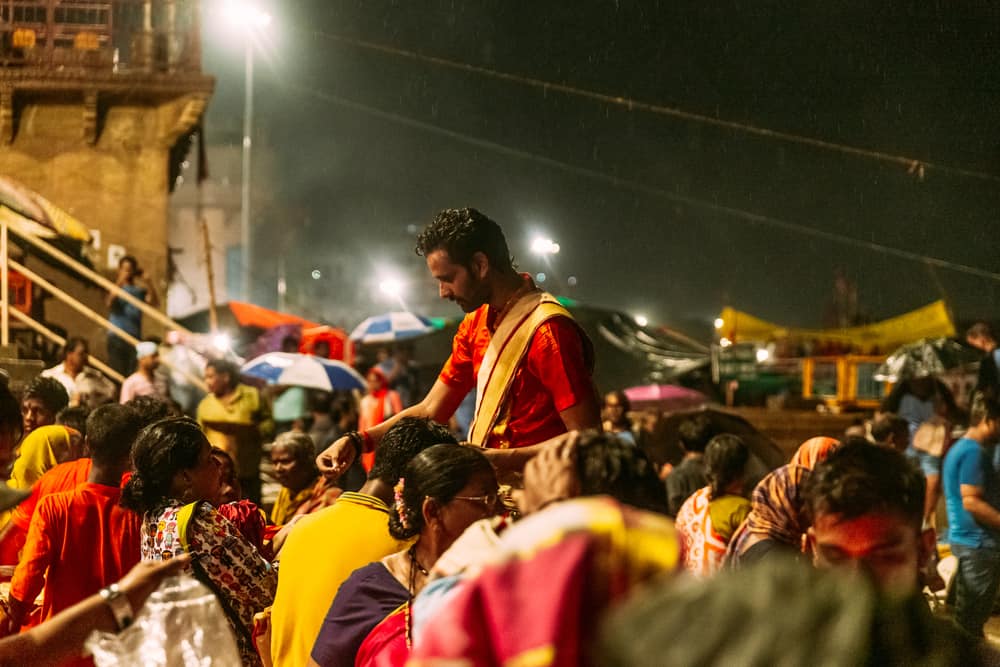 A trip to Varanasi promises to cleanse your mind by going on a spiritual sojourn in one of the ashrams in this majestic city. Make sure you come and watch a traditional Ganga Aarti at a Ghat in Varanasi and see the beauty of life here unfold before your eyes.
Rajasthan – Land of Luxury and Grandeur
This is home to some of the most famous places in India. The state of Rajasthan attracts many tourists from all over the world who fall in love with the history and architecture of this incredible location. There are many places to visit in Rajasthan and the tours you will find will take you through many famous Rajasthan famous tourist spots.
There are many tourist attractions in Rajasthan which include Udaipur, Jaipur, Jodhpur, Bikaner, and you will want to give yourself the best chance of seeing them all. There are also many things to do in Rajasthan which include things like camel rides, sand surfing, visiting various forts and fairs of Rajasthan and much more besides.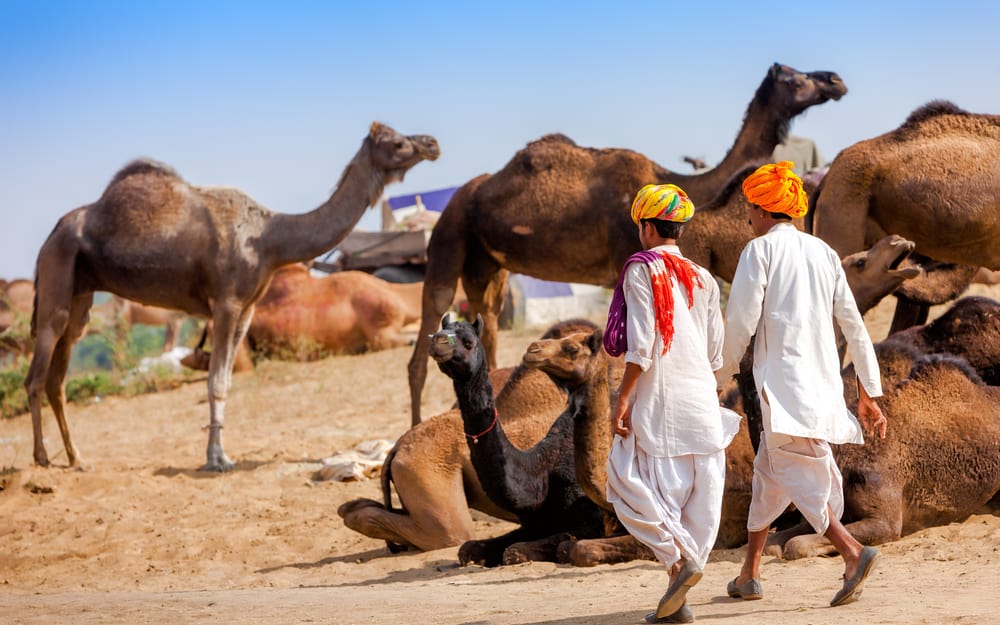 You can explore the enchanting beauty of the lakes of Udaipur, the dunes of Jaisalmer and enjoy the Rajput valour at Chittorgarh Rajasthan which has many colours, it's an incredible spectacle.
Khajuraho, Madhya Pradesh – The Architectural Masterpiece
One of the most prolific tourist places in Madhya Pradesh, Khajuraho Temples are an epitome of Indian architecture. If you are visiting Madhya Pradesh then Khajuraho must be on your things to do in Madhya Pradesh list. Although there are many places to visit in Madhya Pradesh, the Khajuraho temples have emerged as a popular tourist place due to its unique architecture, and Khajuraho tourism is an important part of Madhya Pradesh tourism.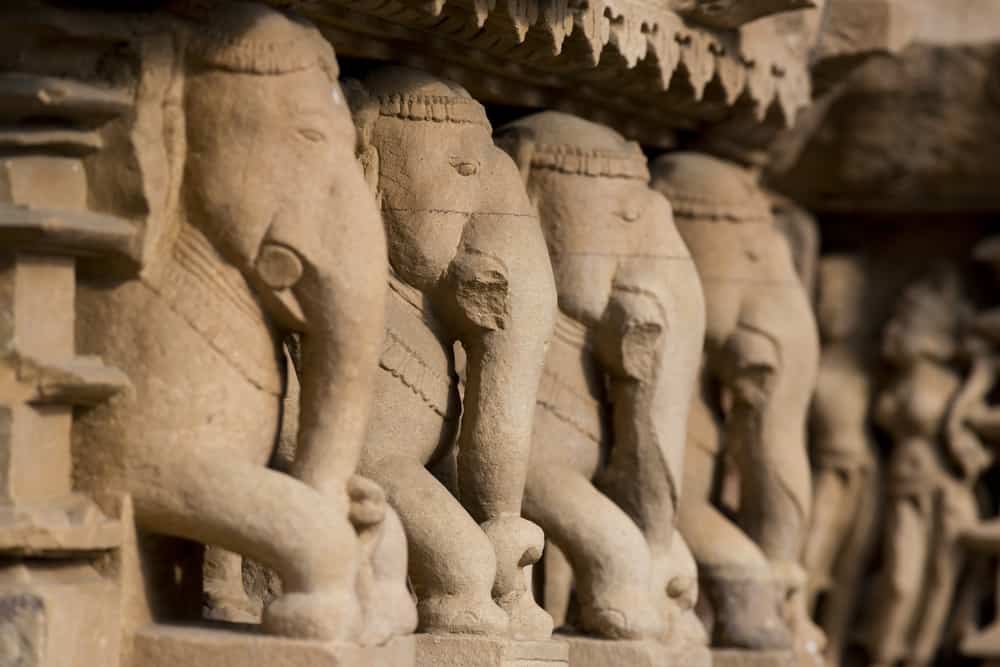 The state of Madhya Pradesh contains some of the most famous tourist spots in India like Omkareshwar temple, Gwalior, Kanha Tiger Reserve, Panna diamond mines and many other famous spots.  you are guaranteed a wonderful visit to this area. 
The Indian Himalayas – Abode of Snow
No trip to India is complete without paying a visit to the famous Indian Himalayas. It's one of the top tourist places in India.  The Northern Mountains of India contain some of the highest peaks in the world and will provide you with scintillating views and plenty of  adventurous trekking trails to explore.
The Himalayan trips to India will enable you to be in sync with nature. The Ladakh Tour Package will give you an opportunity to explore the Trans-Himalayan region of India. You can expect high altitude snow-laden peaks with enchanting landscapes and this region of the Himalayas can also be explored with an Ladakh Bike Trip as well.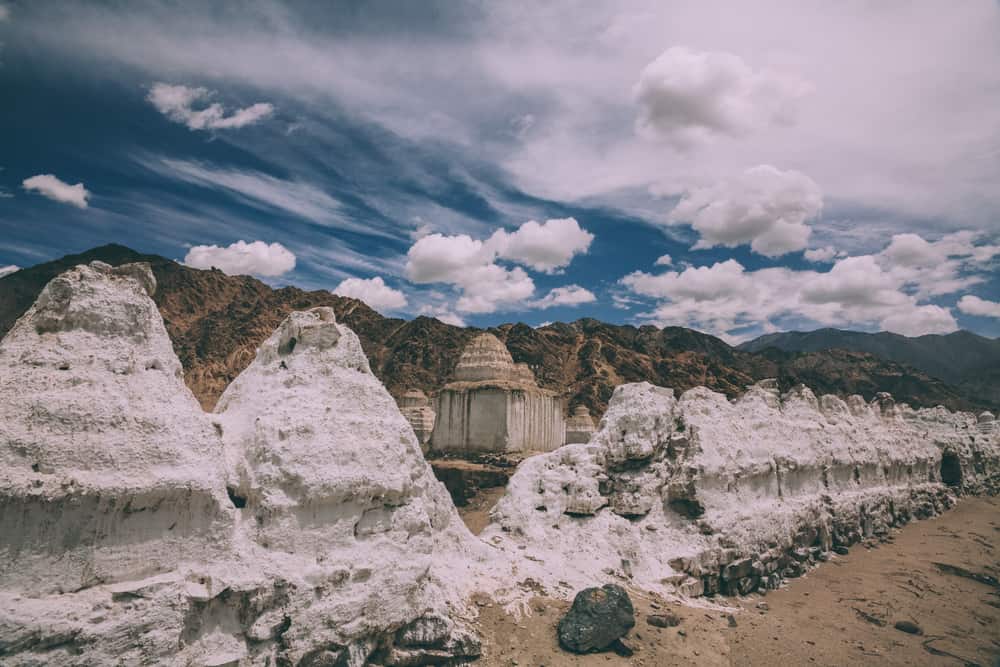 Many Indian rivers have their origins in these mountains and for centuries they have attracted many spiritually oriented people to enjoy their beauty and significance.
Goa – Beaches, Sunsets and Crazy Nights
Goa has long ruled the bucket lists of many travellers as one of the must-visit places in India. Book your Goa trip now and spend your holidays visiting the best beaches in Goa. There are many tourist attractions in Goa apart from the beaches, which include some fine churches and forts you can visit.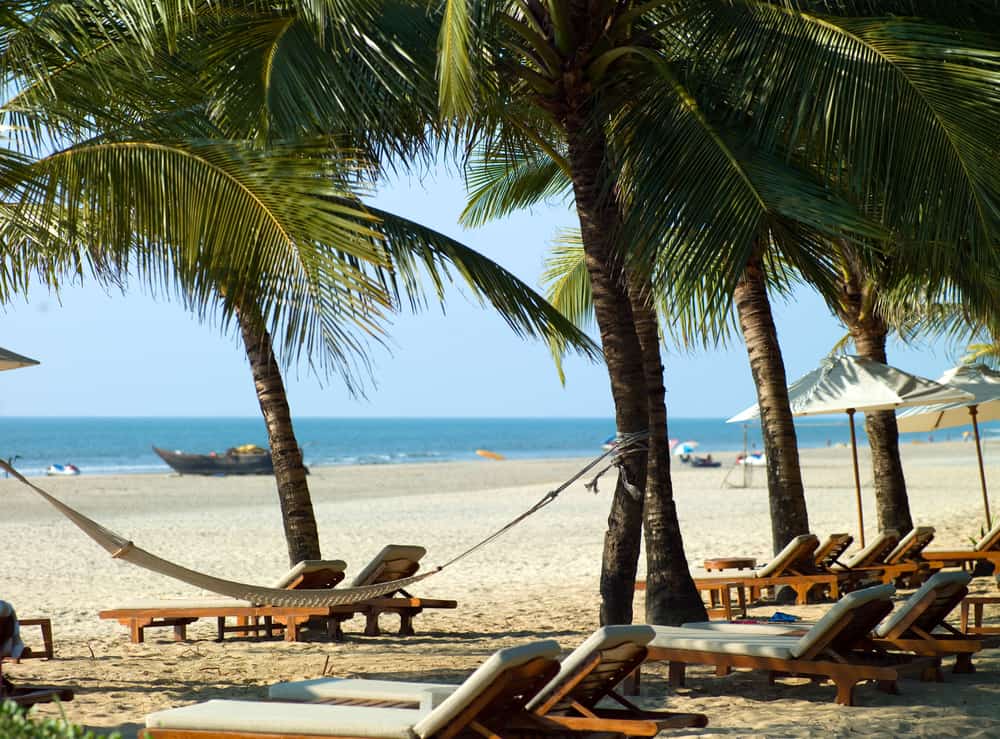 Finding an expert tour manager that will take you to some of the mesmerising Goa sightseeing places including many of the Goa beach and adventure activities is the best way to explore the area. Tours include the best tourist places in Goa with and indulge in numerous adventure activities and allow you to enjoy the vibrant nightlife.  There's no chance to get bored in Goa as there are many things to do in Goa.
Kerala – The Magical God's Own Country
Known as one of the best destinations in India, Kerala is a state filled with natural beauty. Planning a Kerala Holiday needs to includea visit to the magical  sandy beaches and misty hill stations in Kerala.
There are many tourist attractions of Kerala to include also like Alleppey, Thekkady, Kumarakom, Idukki, Kovalam, Kozhikode, and others. There are many things to do in Kerala which includes visiting the backwaters of Kerala on a houseboat, smelling the aroma of various spices in the spice plantations of Kerala and having a relaxing Ayurvedic massage.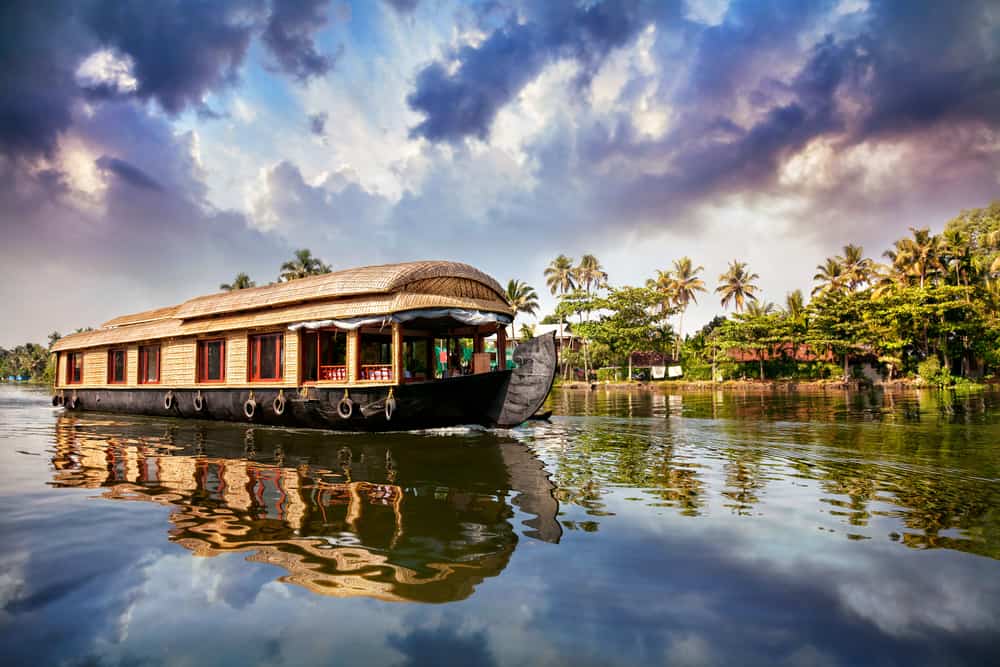 When you choose a holiday partner, look for a company that will take you to all the famous tourist places in Kerala and ensure that you have a wonderful vacation. 
Andaman & Nicobar Islands – The Beach Haven
Andaman & Nicobar Islands contain some of the most fascinating places to visit in India. If unexplored and peaceful beaches are your choice in vacationing, then Andaman & Nicobar Islands will really impress you. It's one of the most amazing tourist places in India so an Andaman trip will be guaranteed to leave you with everlasting memories.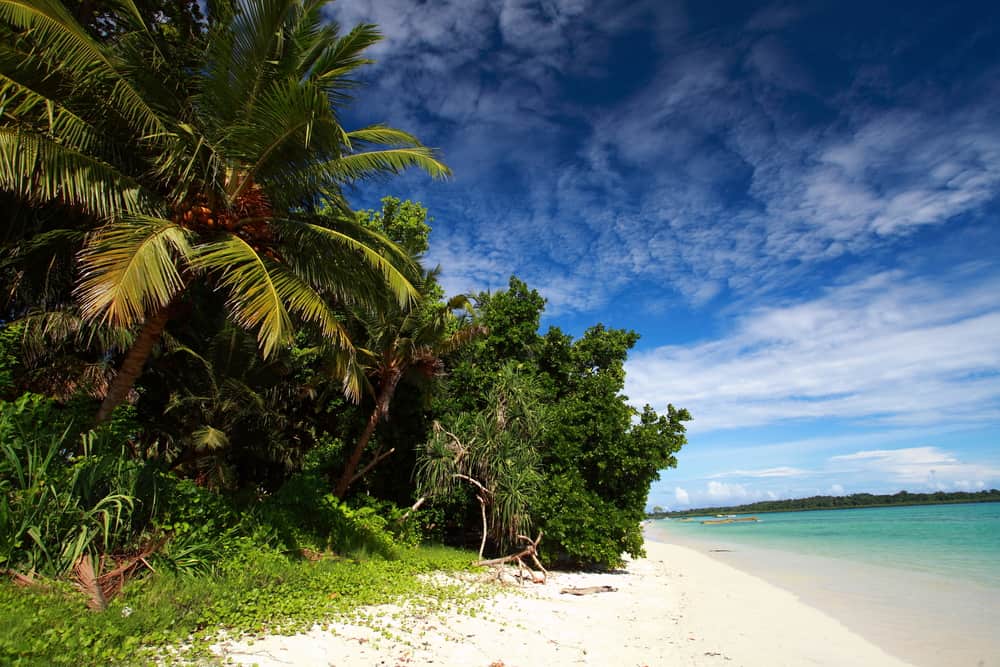 There are so many things to do in Andaman too.  You could choose to do the water activities in Andaman, visiting the famous tribal villages in Andaman & Nicobar or you could just choose to take a stroll through the sandy beaches and enjoy the cool sea breeze riding through your hair. Andaman is a favourite destination for many couples and there are many places to visit in Andaman perfect for honeymoons. Andaman can surely be counted amongst one of the best places in India to visit.
Hampi, Karnataka – Where the Ancient Ruins Come Alive
A holiday in Karnataka will take you through many beautiful historical sites with the most famous of them being Hampi. On your Karnataka trip, you will find many places to visit in Karnataka, but the charm and magnificence of Hampi are unrivalled. Numerous splendid works of architecture from the Vijayanagar Empire can be found in Hampi. There are many tourist attractions in Karnataka like Bangalore, Gokarna, Coorg, and Kabini to name a few.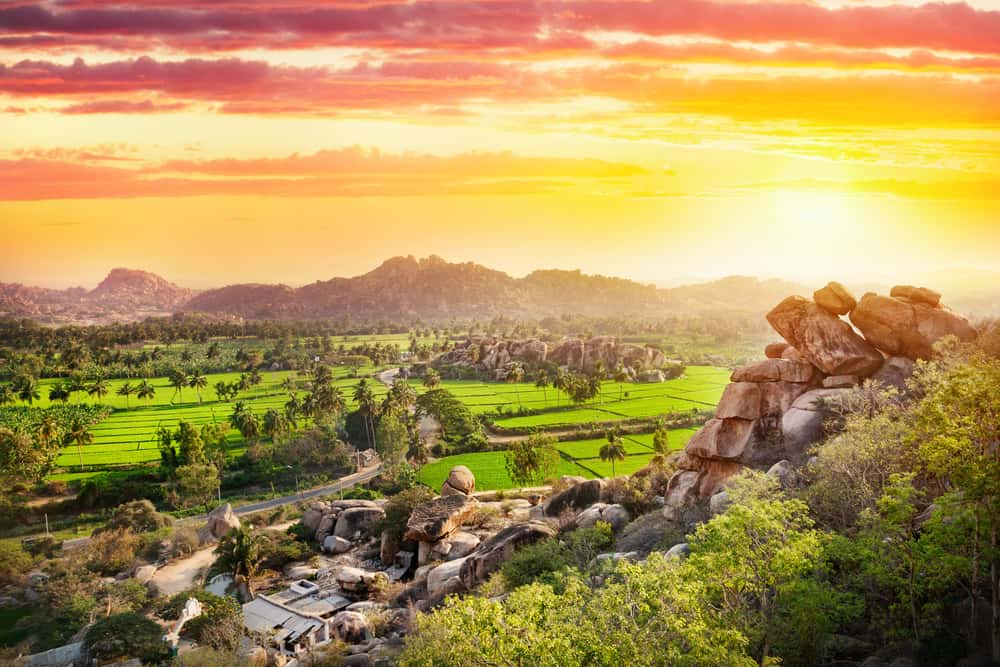 Your Karnataka trip is going to be an action-packed one, because there are many tour itineraries visiting all the famous places in Karnataka. There are many things to do in Karnataka, including visiting Coorg or relax on the pristine beaches of Gokarna. Apart from Hampi, there are many other historical places in Karnataka like Mysore, Bijapur, Shimoga, and Bangalore. There are a host of tourist places in Karnataka which includes some scenic hill stations. Some of the most famous hill stations in Karnataka include names like Chikmagalur, Kodaikanal, and Coorg.
Tamil Nadu – Land of Cultural and Religious Heritage
Tamil Nadu comprises some of the most unique locations to visit in India. When you go on a Tamil Nadu trip, you will find many famous and beautiful temples. Meenakshi Amman temple and the Brihadeshwara temple are some of the most popular Tamil Nadu pilgrimage places. 
The hill stations in Tamil Nadu are some of the most popular hill stations in the whole of India, which includes names like Ooty, Yelagiri and Coonoor. There are many tourist destinations in Tamil Nadu like Madurai, Chennai, Rameshwaram, and Tiruchirapalli which attract throngs of visitors each year.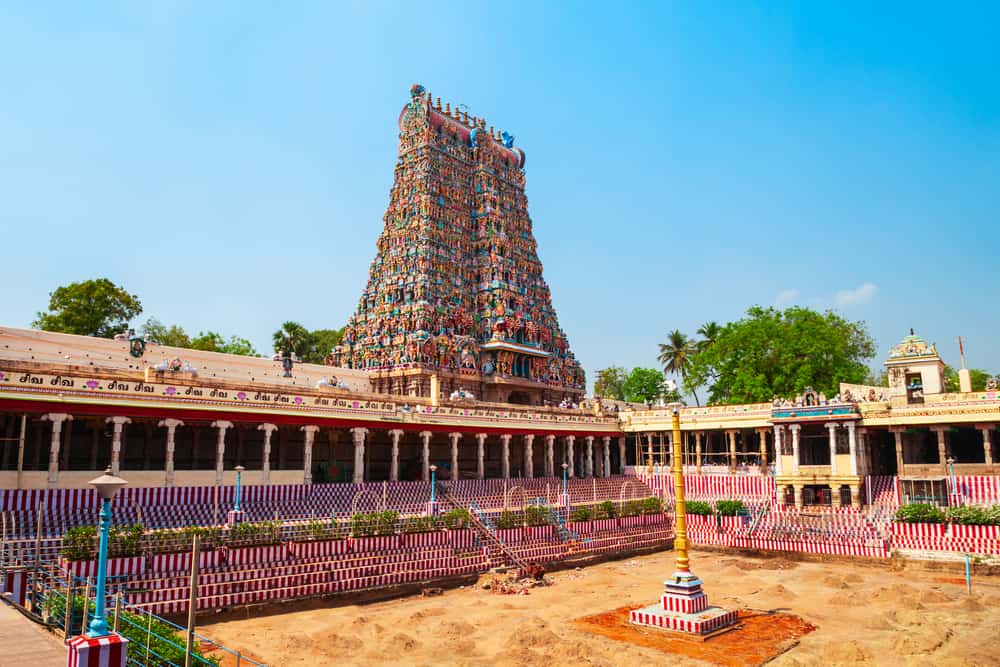 You will not run out of action in Tamil Nadu as there are many things to do in Tamil Nadu. You could choose to visit the various beautiful temples located in the state or choose to visit the scenic hill stations of Tamil Nadu. There are plenty of detailed itineraries, covering all the popular tourist attractions in Tamil Nadu which includes all the historical places in Tamil Nadu as well as the beaches, Jungle expeditions and hill stations as well. The Tamil Nadu attractions will give you a deep insight of the majestic cultural and traditional beauty of the state.
How to Plan the Perfect Indian Holiday
If you are wondering what the best time to visit India would be either plan to go in winter or monsoon season depending on the location you are visiting as it is best to avoid the country during the sweltering hot summers unless you like the heat that is.
India is such a vast country that it is almost impossible to narrow down the best places to visit here. It is one of the most incredible destinations in the world. India is a melting pot of culture, traditions, and beautiful heritage. We hope this list of the best places to visit in India will help you out. 
I'd recommend taking a look at Indian Holiday Pvt. Ltd. (IHPL) when planning your  travel arrangements as they will help you have the the best vacation. With the help of their travel experts, you can customise your tour package and experience the best of the country with them.