We had the absolute pleasure of spending some time in the beautiful french city of Nantes in the summer and it's a destination that really made an impression on me.  We had flown to Nantes originally to visit Puy du Fou but our schedule allowed us to spend 2 nights in Nantes also.
For this trip we flew directly from East Midlands to Nantes but I've just checked Skyscanner and it doesn't look like this route is available now.  There are plenty of direct flights from London, Edinburgh, Manchester, Bristol and Birmingham at the time of writing this post anyway.
We had hired a car to travel to Puy du Fou and back to Nantes.  The drive to Puy du Fou had been very straightforward.  We used the toll road and it was relatively stress free.  I'm not sure what happened on the drive back to Nantes but we ended up taking a different route and it took it through the city to our hotel.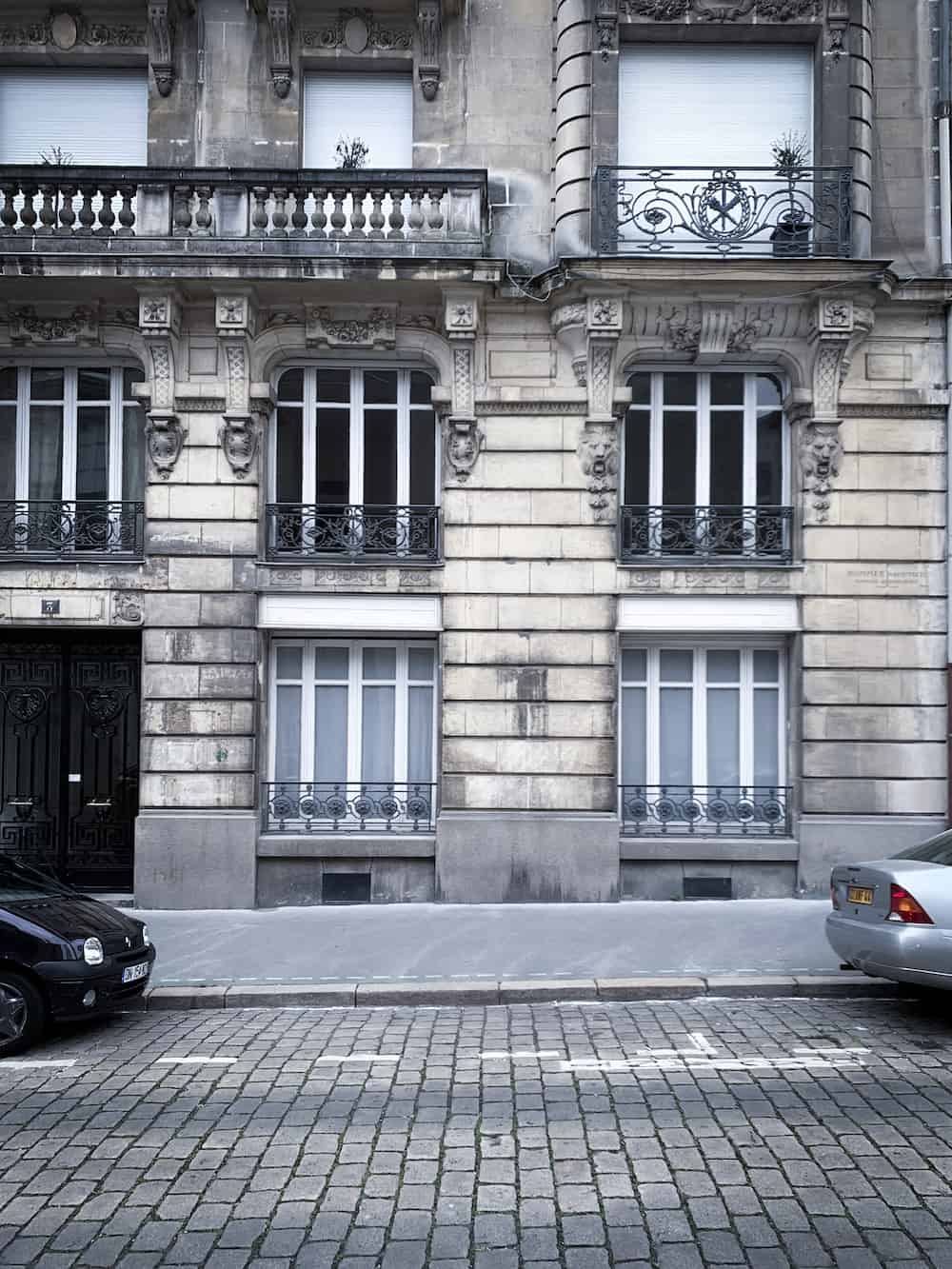 Now I don't mind driving in Europe but I'm not necessarily confident in cities and I hadn't anticipated seeing quite so much of this one!  The drive was a bit more stressful than it should have been but we made it.  We stayed at Appart'City Nantes Quais De Loire which we found through Booking.com.  It's a basic hotel but it's in a great location for visiting Les Machines de L'ile.  It also had it's own parking for an additional fee which turned out to be very handy.
Our first night in Nantes was very low key.  Everyone was very tired after a busy few days at Puy du Fou.  We relaxed in our hotel room and ordered take away through Uber Eats.  This actually took two attempts because I messed up the location and my french is very limited.  The delivery guy called me but there was no chance we could sort it out over the phone.  Fortunately we did eat eventually and an early night was had by all.
The Mechanical Elephant
The next day we were well rested and ready for some sight seeing. We headed straight towards the river which was a 2 minute walk from our hotel.  We immediately spotted The Mechanical Elephant in the distance and our first activity of the day was decided.  We headed straight over to watch this mechanical beast in action.
As machines go it really is quite incredible.  People were riding on board which looked a lot of fun.  We really wanted to go on it but when we asked about tickets we were told that it was his only ride for the day as he was having some mechanical issues.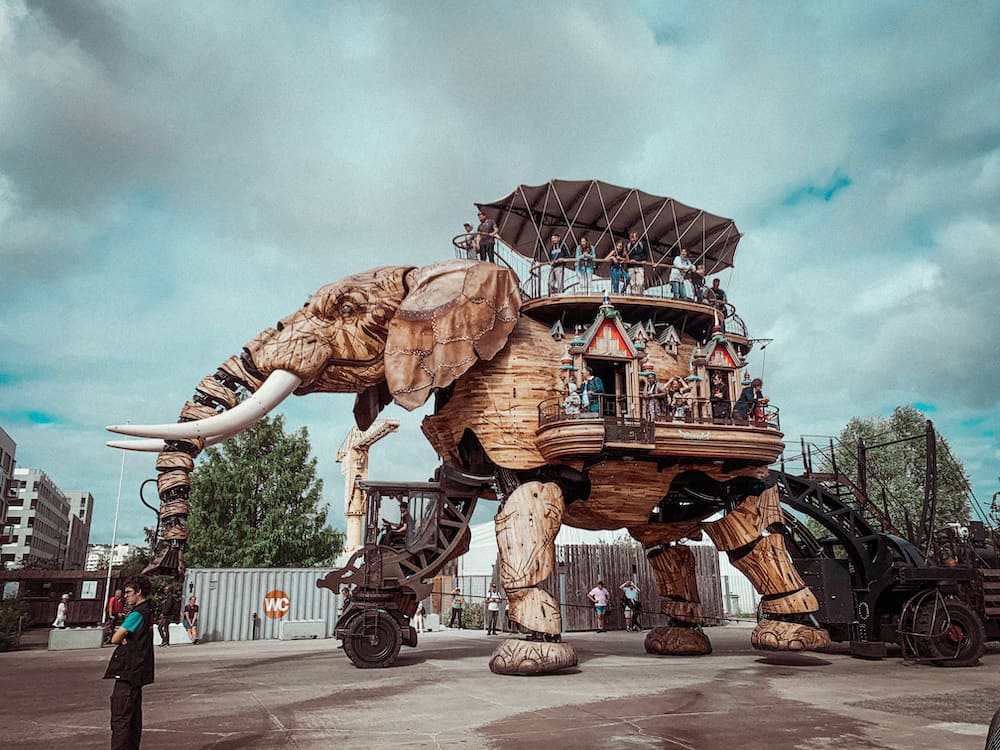 This was a shame but our experience of meeting the Mechanical Elephant was still a lot of fun.  Do you know that he squirts actual water from his trunk?  Brook and Indie didn't not realise this and stood straight in the firing line.  They were given every opportunity to move but seeing as they didn't they got soaked.  This caused quite a few giggles from the crowds.  Unfortunately Brook and Indie weren't quite so impressed.
Les Carrousel Mondes des Marins
If you want to experience Le Machines De L'ile while keeping your budget under control then a visit to Les Carrousel Mondes des Marins will be right up your street.  It's one of the most creative and artistic carousels we've every experienced by all accounts.
It's a mechanically inspired interpretation of the Jules Verne classic novel 20,000 Leagues Under The Sea.  The carrousel has 3 levels to it and we very much enjoyed exploring all three.  The entrance ticket also lets you ride the carousel but you can take your time deciding which of the incredible creatures you want to travel on. This in itself can take quite some time.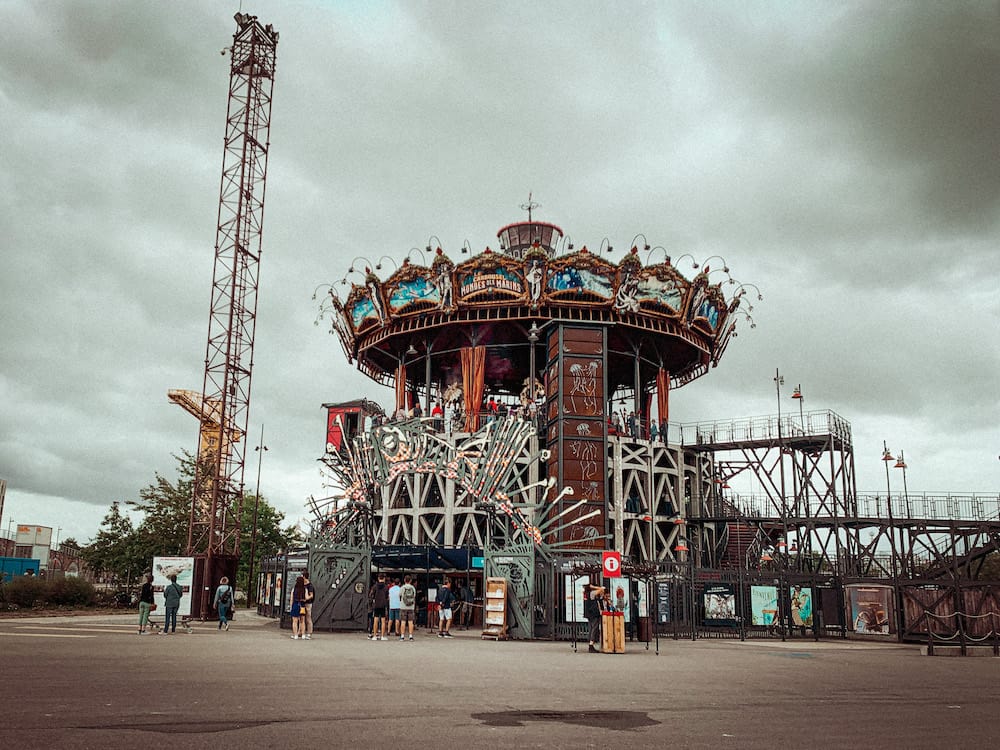 Brook and Indie loved that they could interact with the creatures they chose ride on and make various parts move.  We took our ride on level 3 which also meant we had some lovely views of the river.
Machine Gallery
As well as one of the most imaginative carousel rides we've every experienced we also got to see a film about Les Machines De L'ile.  This was in the main gallery building. I'd definitely recommend going to see this as the story of this part of Nantes and Les Machines De L'ile is a very interesting one.
It's hard to believe now that this was once a disused industrial area.  It's had an incredible amount of life breathed into it.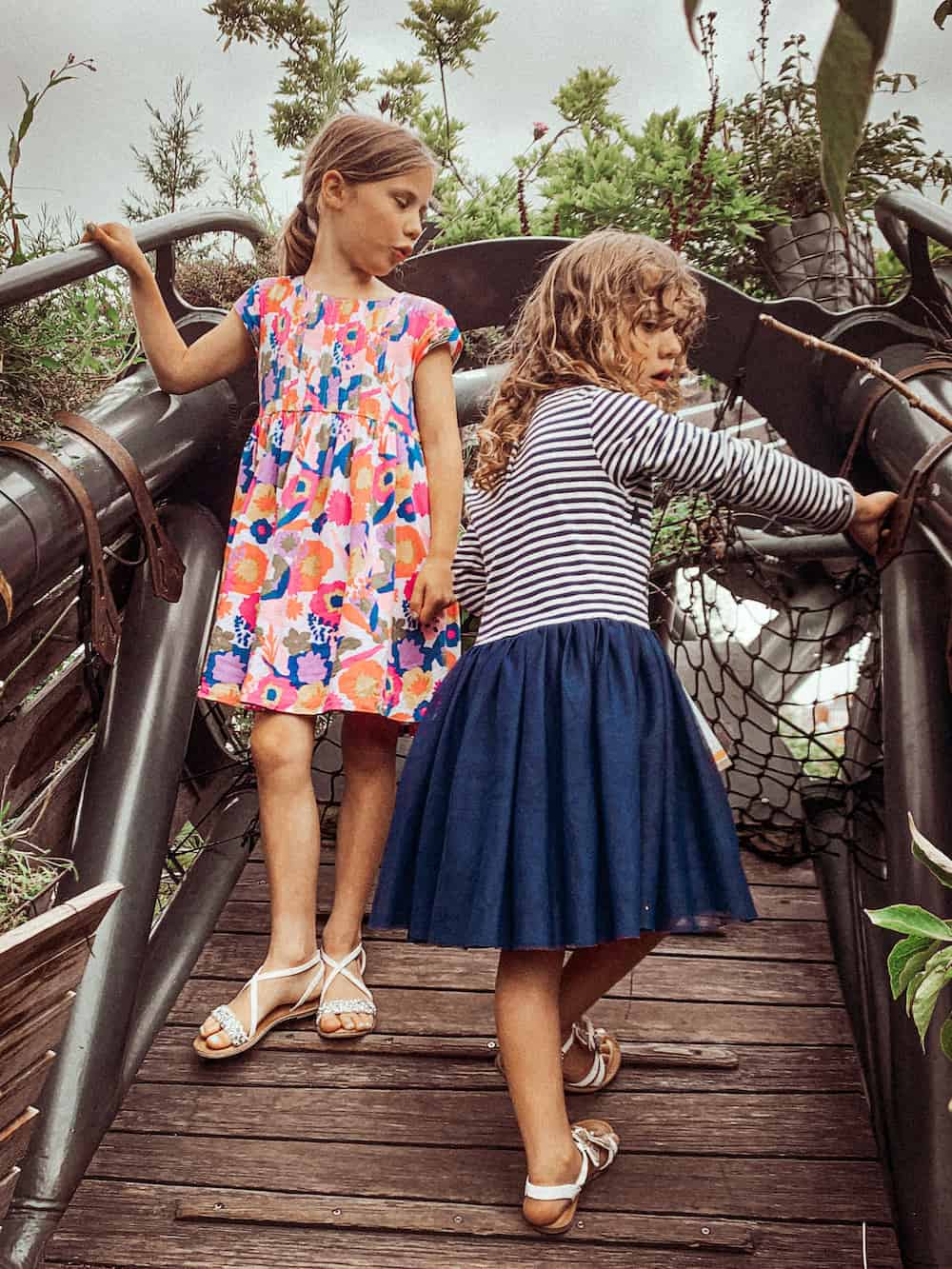 There is the option of buying tickets to visit the gallery also.  I regret not going to see it now, but we just couldn't fit it all in. What you can do though is explore the prototype for the Heron Tree project which was a fun addition to our time here.
Natural History Museum in Nantes
We also realised that we were staying very close to the Natural History Museum and decided it would be a lovely place to visit for the afternoon.  It's just the right size for younger children and it's a very reasonable price also.
Our time here promoted some interesting discussions with Brook and Indie about the different animals and birds they had in their collection.  The most interesting exhibits were the geology section and their incredible geodes.  We spent a very pleasant few hours here and given the price we thought it was good value for money.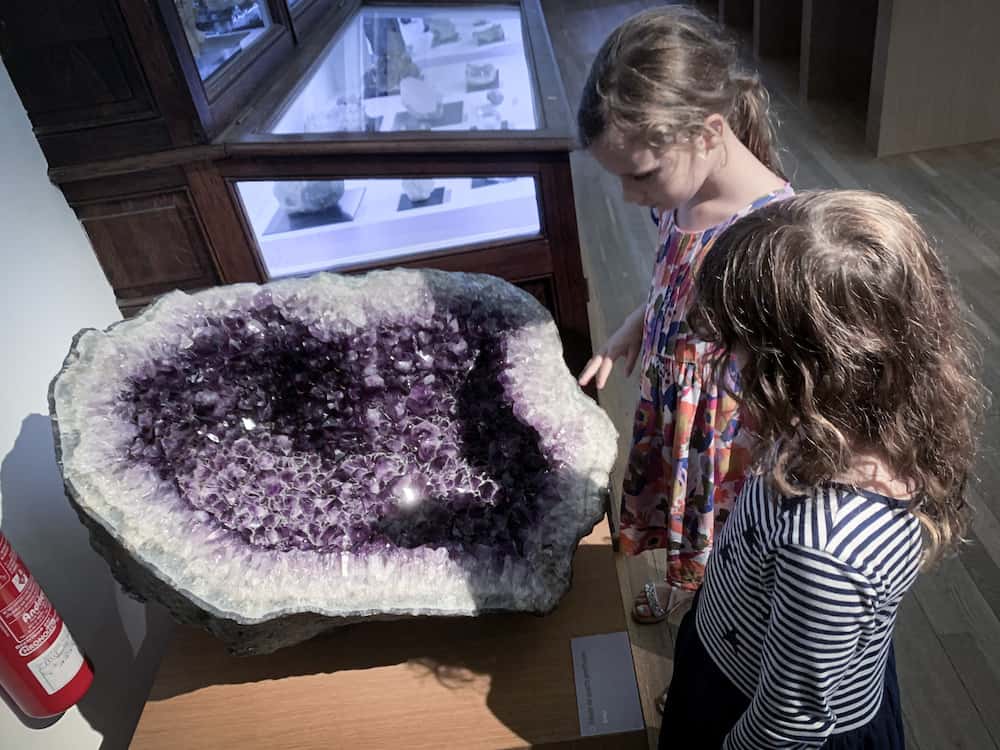 Memorial of the Abolition of Slavery
Indie and I spent some time wandering along the Loire River during our stay in Nantes.  This was partly because we were trying to find a shop that was open on a Sunday.  For your information, the Lidl is open if you are in need of supplies while you are visiting Nantes.
A walk a long the river is always a pleasant thing to do. We spotted street entertainers and also some very interesting and potentially challenging ping pong tables!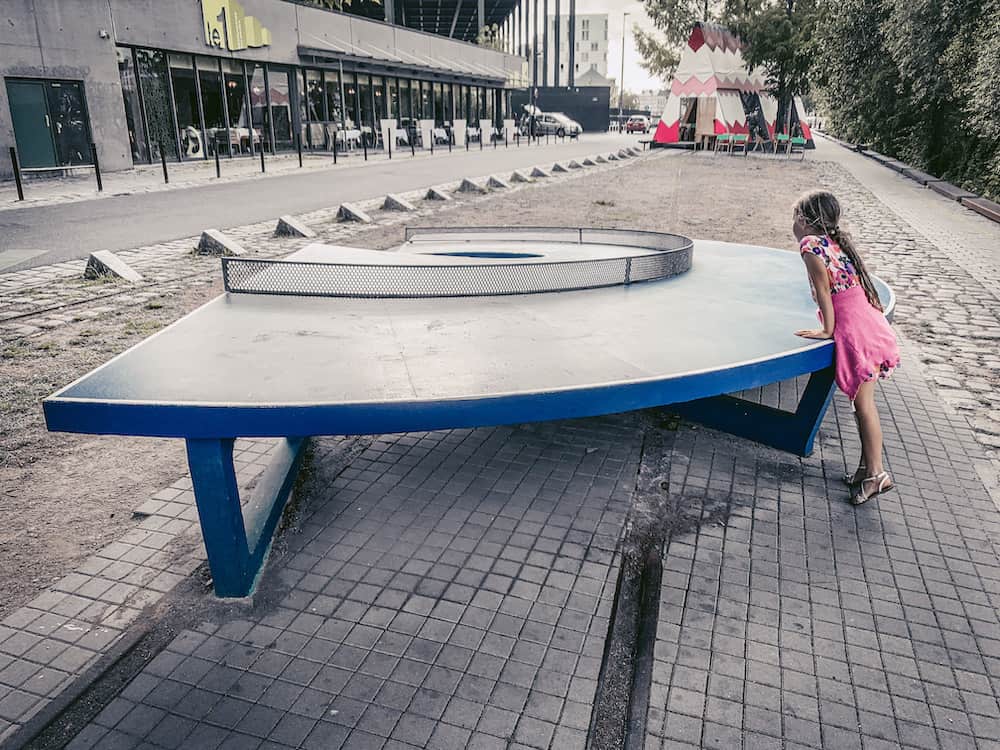 On our walk back to the hotel we discovered the Memorial of the Abolition of Slavery.  It's a walk through garden with a a number of commemorative plaques that acknowledges that a number of slaves passed through Nantes before the abolition of slavery.
It's an important and significant place to visit during your time in Nantes.  Indie and I talked a little about the history and we both found the experience incredibly thought provoking.

A Few More Things to do in Nantes
Whilst this isn't everything you can see and do if you are visiting Nantes, if time is limited it's a great selection of family friendly activities to give you an idea of what this city in France has to offer.  If you have more time you may want to consider adding few more places to your itinerary including Château des Ducs de Bretagne, Passage Pommeraye, Jardin des Plantes, Nantes Cathedral, Place du Bouffay and the Jules Verne Museum.
Which was your favourite place to visit in Nantes?
Pin for later