How are you all doing with keeping the kids busy?  I'm feeling like that is my main function at them moment. Don't get me wrong, I'm enjoying all the quality time we are spending together, find finding fun worksheets and activities for the kids everyday is a challenge.
I've wanted to make some free printable coloring and activity sheets for a while.  The current situation has given me both the time and motivation to create some kids worksheets.  I really hope they are helpful kids activity sheets for your family.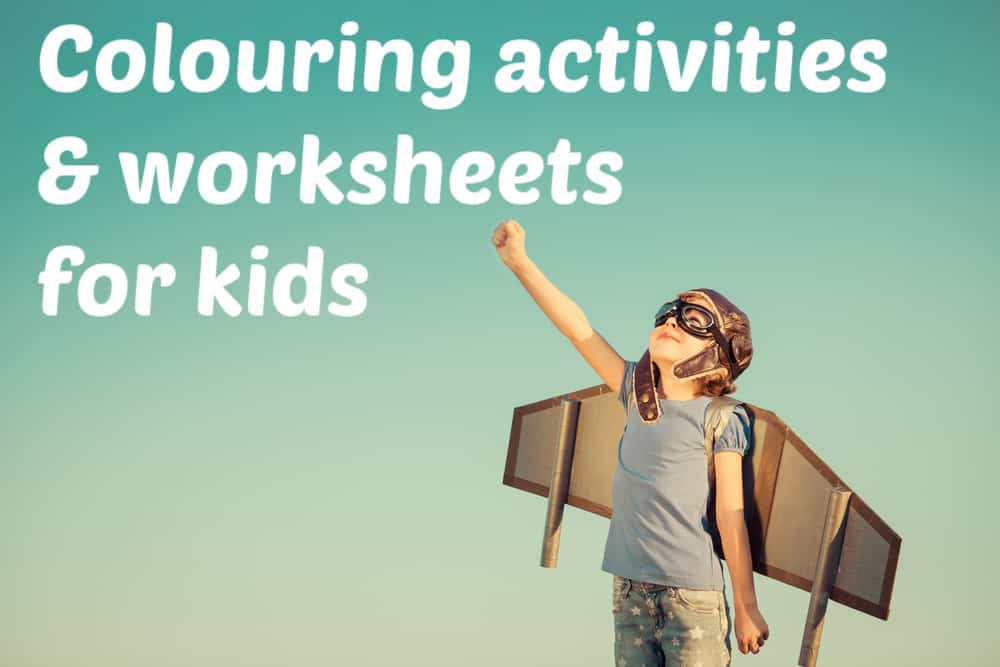 I wanted to create some free printables for kids that were travel related for all the little adventurers out there.  These aren't necessarily travel activities, but you could definitely print them out and use them on your trips once the restrictions have been lifted.  Instead they are worksheets for kids that normally enjoy exploring and are keen to keep that passion alive.
I have created these printable colouring pages with my 5 year old and 8 year old in mind, so they will be ideal for younger children.  I also wanted to provide a range of worksheets as I totally appreciate how kids enjoy different activities. Here are all the Adventurous Kids worksheets I've created, each one with a free printable download:
Adventurous Kids Maze Worksheet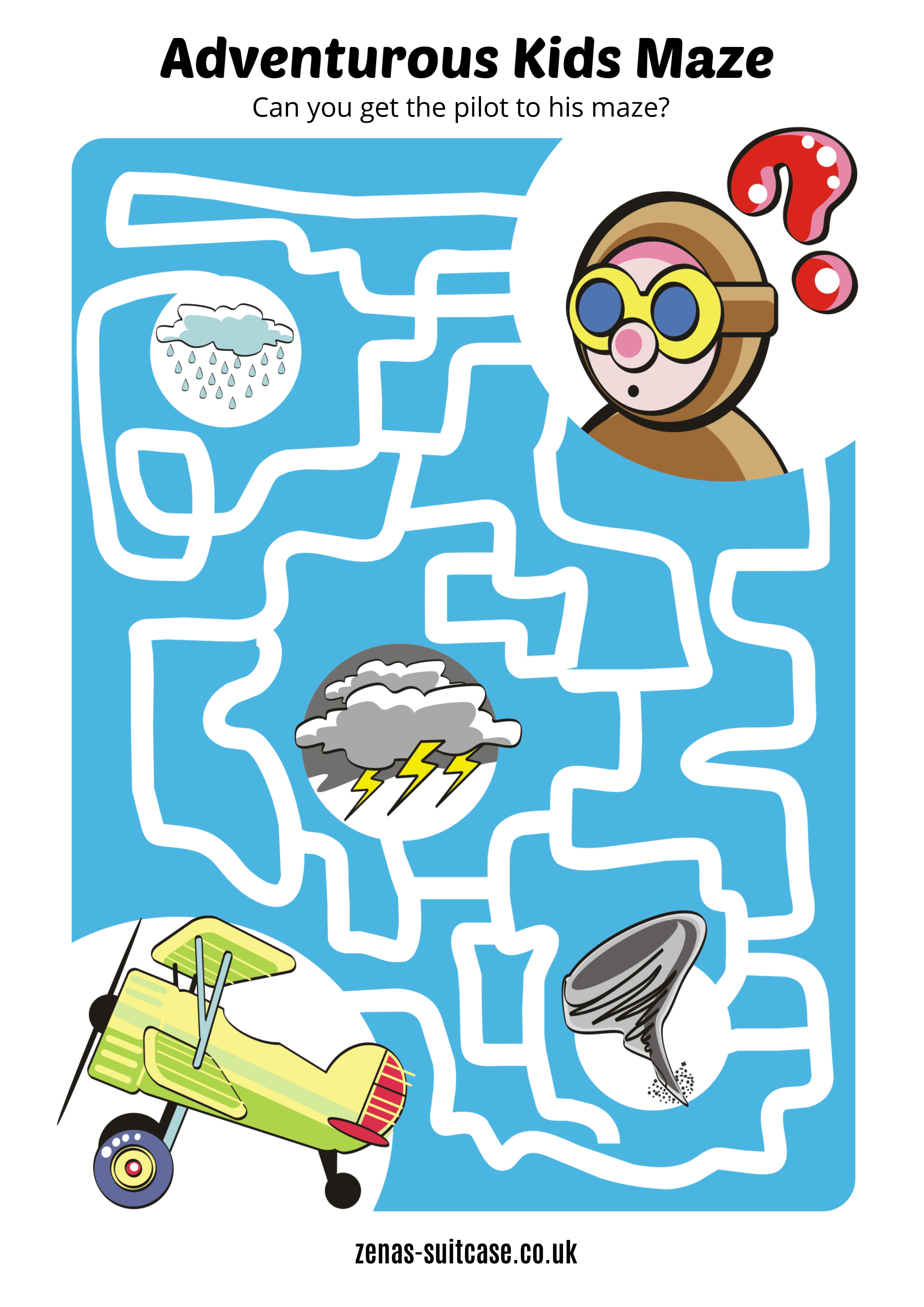 Reunite the pilot with his airplane without getting caught in a storm.  The free fun maze activity is perfect for young kids who enjoy puzzles. Age 4 +
What to Pack Activity Sheet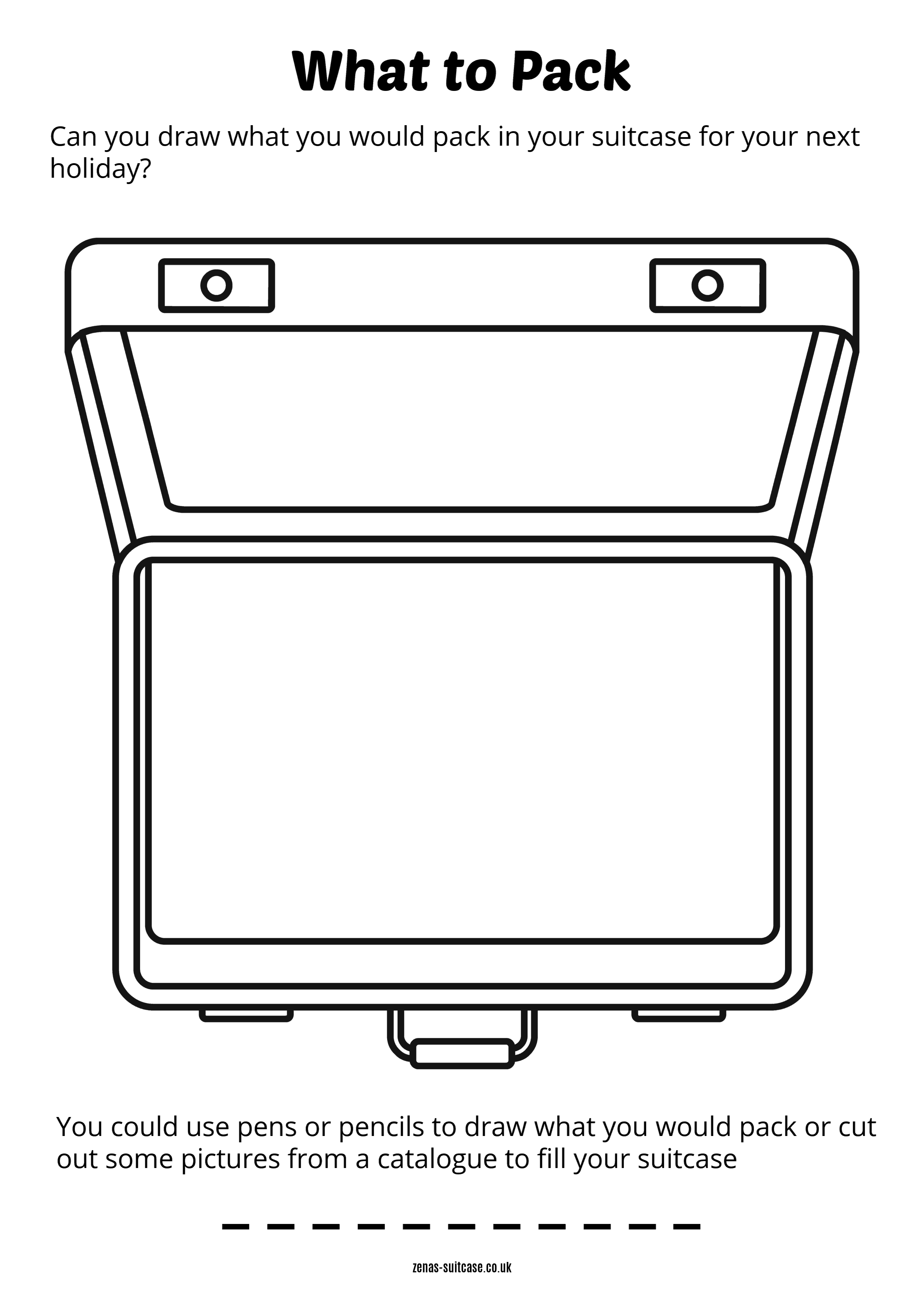 Think about your next holiday or vacation. What essential items will you pack in your suitcase?  Draw everything you will take with you.  Will you be able to fit your favourite toys and books in your suitcase.  Age 3 +
Download your activity sheet here
Travel Inspired Spelling Worksheet

This is a spelling worksheet with a difference.  How many travel related words can you spell. Use the clues and complete the words in the educational activity for kids. Age 6 +
Download your free spelling worksheet here
Easy Airplane Colouring Sheet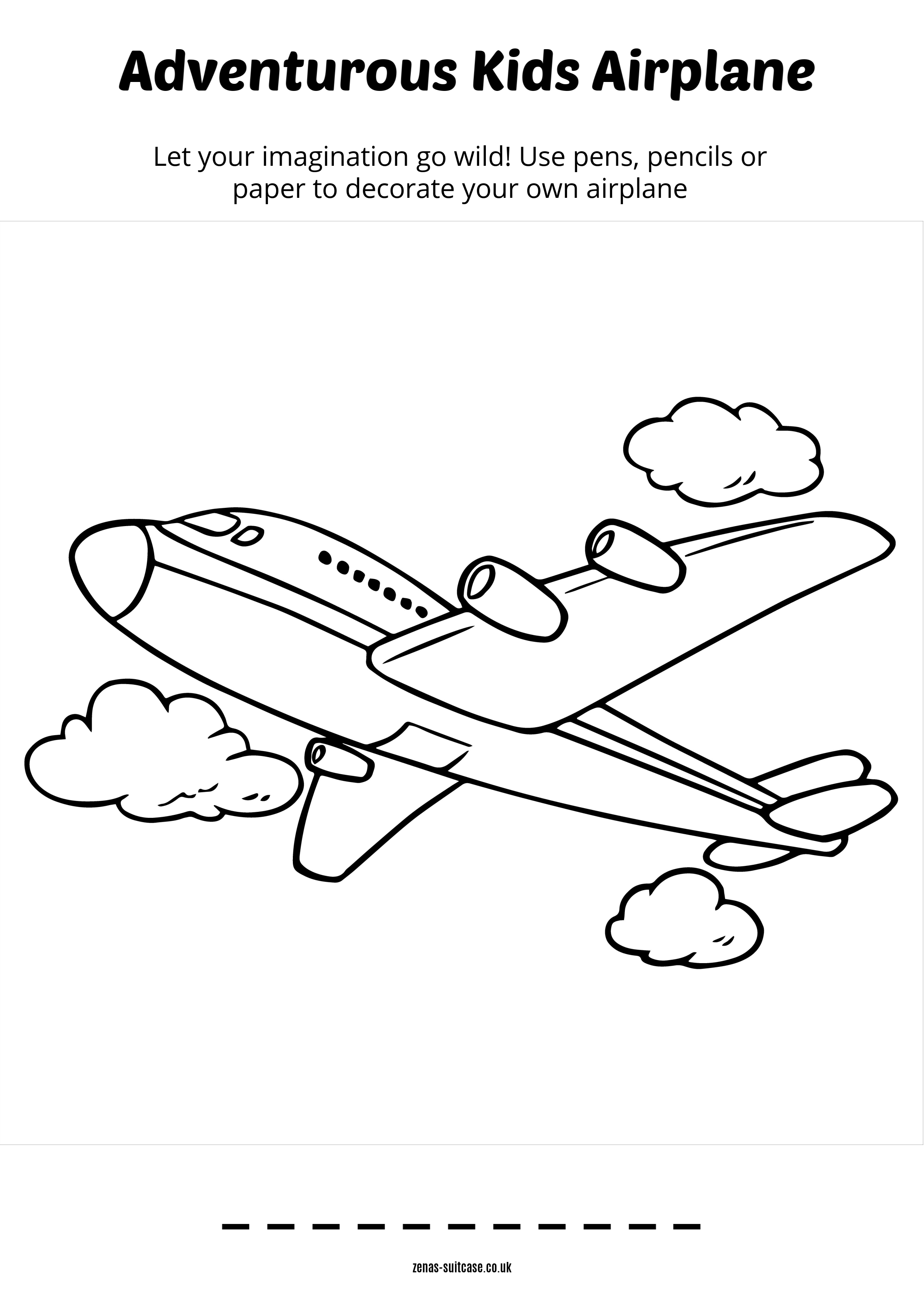 Colouring is such a relaxing activity for children.  Download this free airplane colouring sheet and give your child pens, pencils or even stickers and let them enjoy this free travel related activity. Ask them where they will go or talk about your favourite travel memories during this activity. Age 3 +
Download this free colouring page here
Free Mindfulness Colouring Sheet for Kids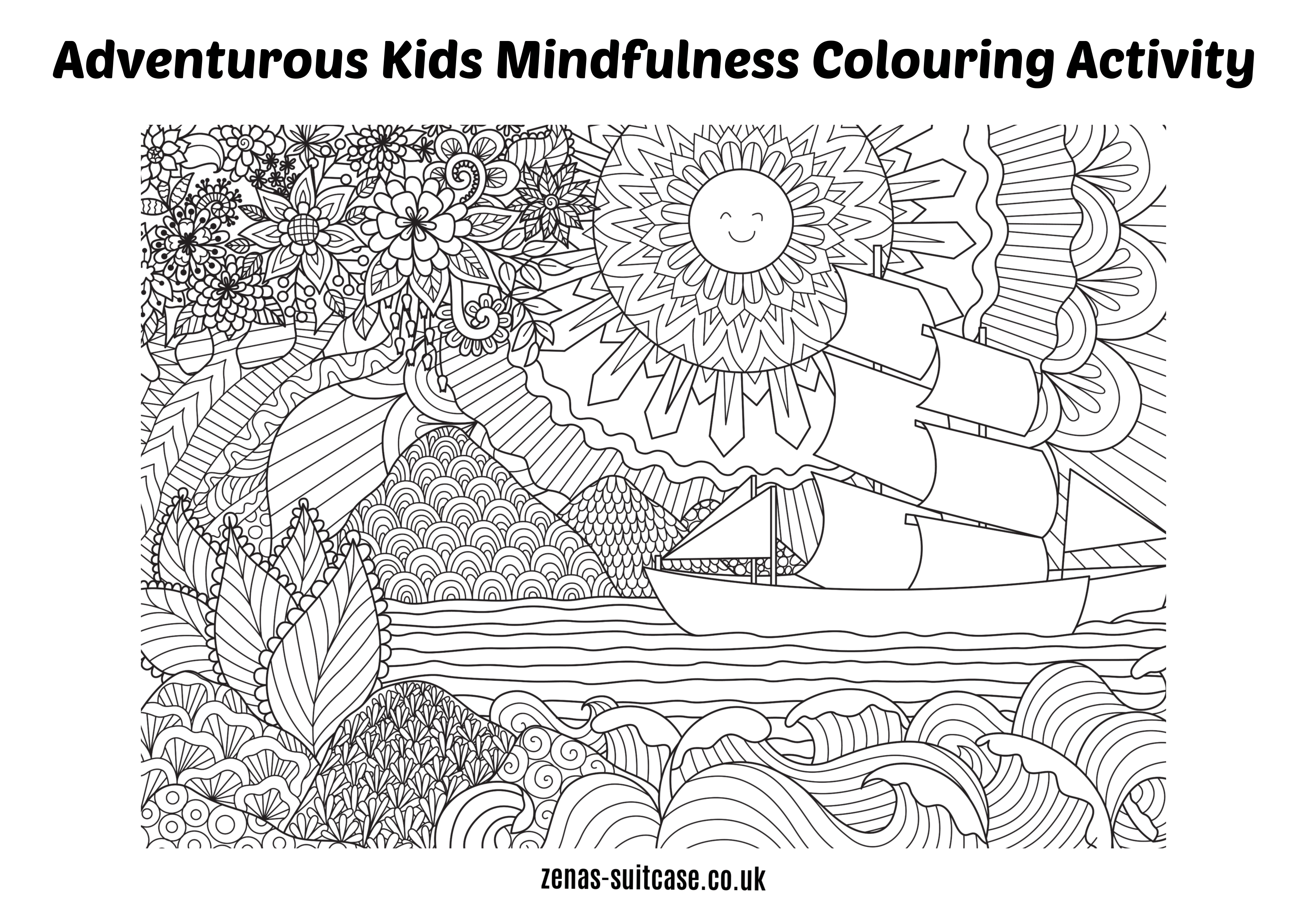 Mindfulness is more important than ever, especially for our children.  With so much change currently in our lives using mindfulness and colouring can help kids feel calm and settled. Age 6 +
Download the mindfulness colouring activity here
Free Maths Addition Worksheet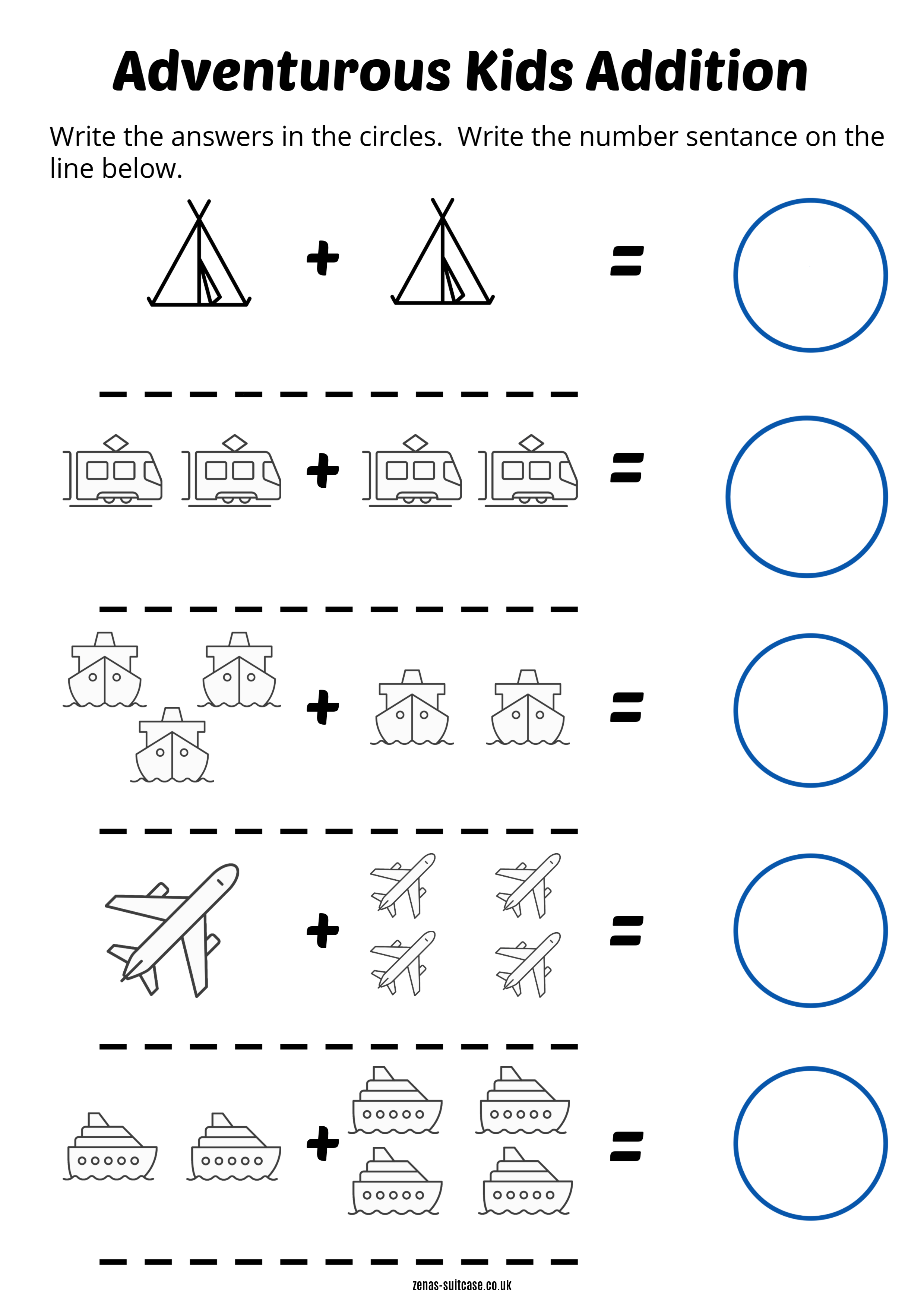 If you child is a transport & travel fan they will love this maths worksheet.  Answer the question and write the number sentence for each question for an easy educational activity for your kids.  Ideal for 4 – 5 year olds.
Download the free maths worksheet here
Free Maths Subtraction Worksheet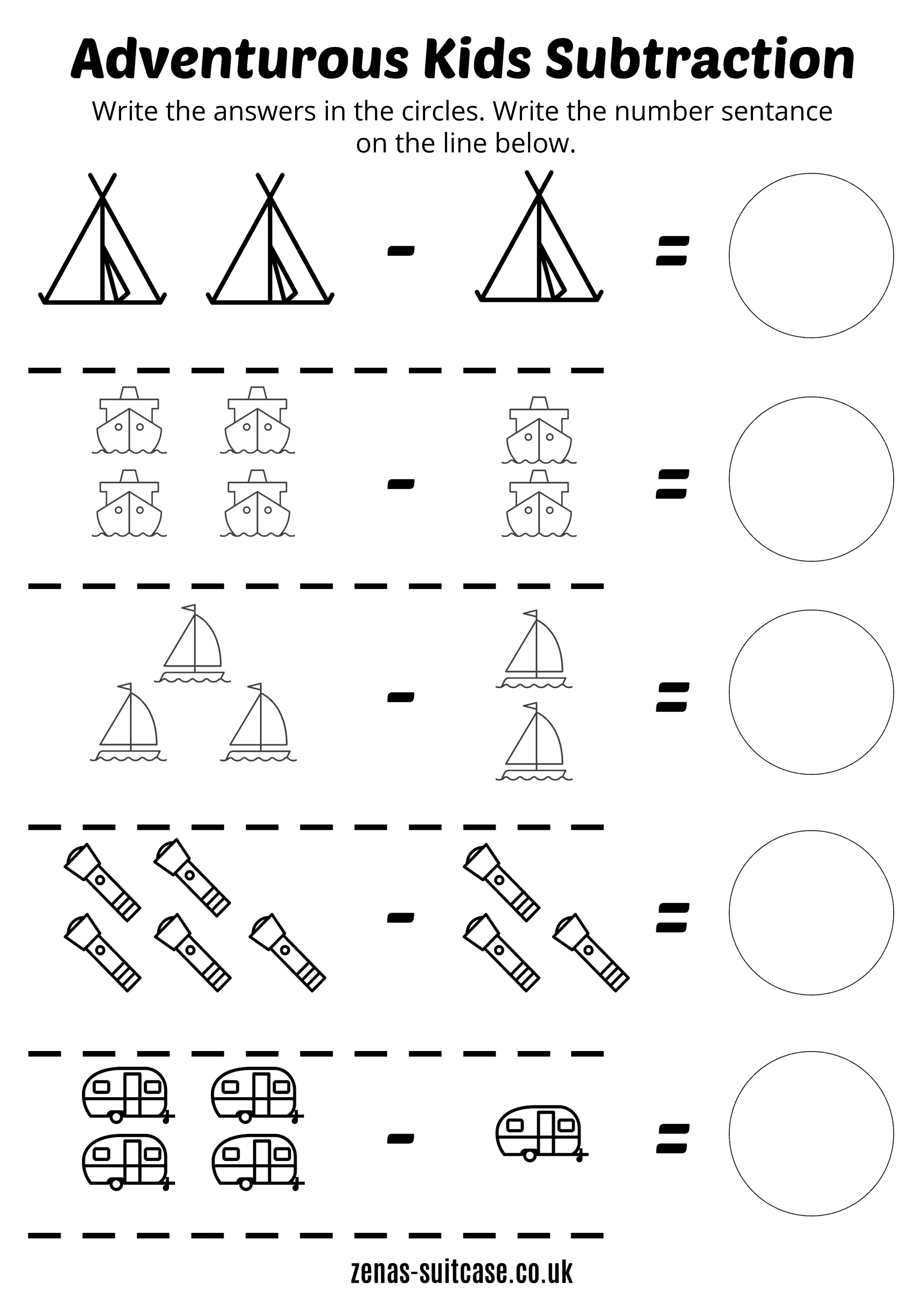 If you child loves adventure they will love this free subtraction worksheet.  Answer the question and write the number sentence for each question in the space provided for a fun educational activity for your kids.  Ideal for 4 – 5 year olds.
Download the free subtraction worksheet here
Free Maths Take Away Worksheet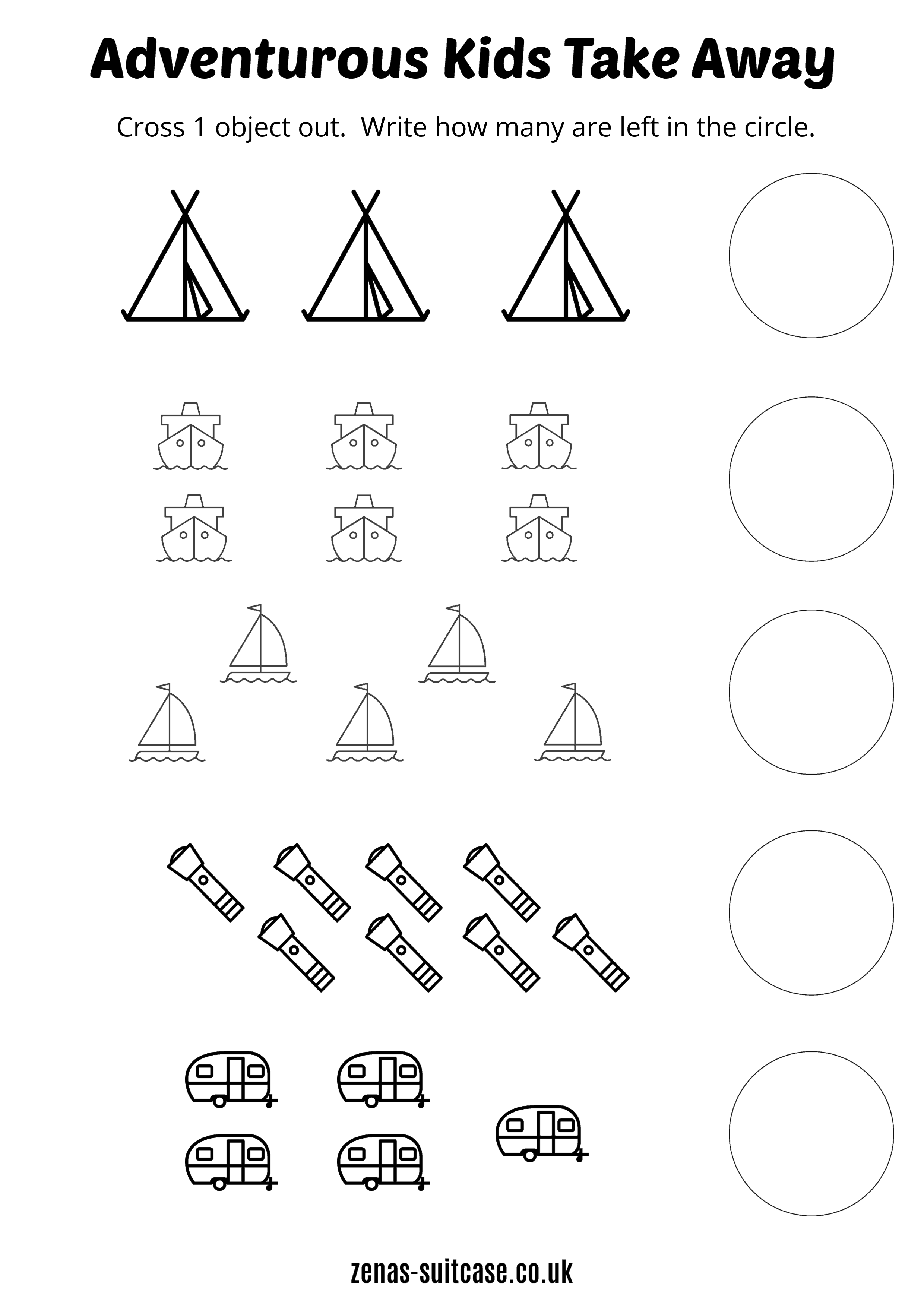 Introducing the idea of one less than to children who love adventure.  Cross out an object and write how may are left in the circle. Ideal for 4 – 5 year olds.
Download this free maths take away sheet here
Pirate Ship Colouring Activity Sheet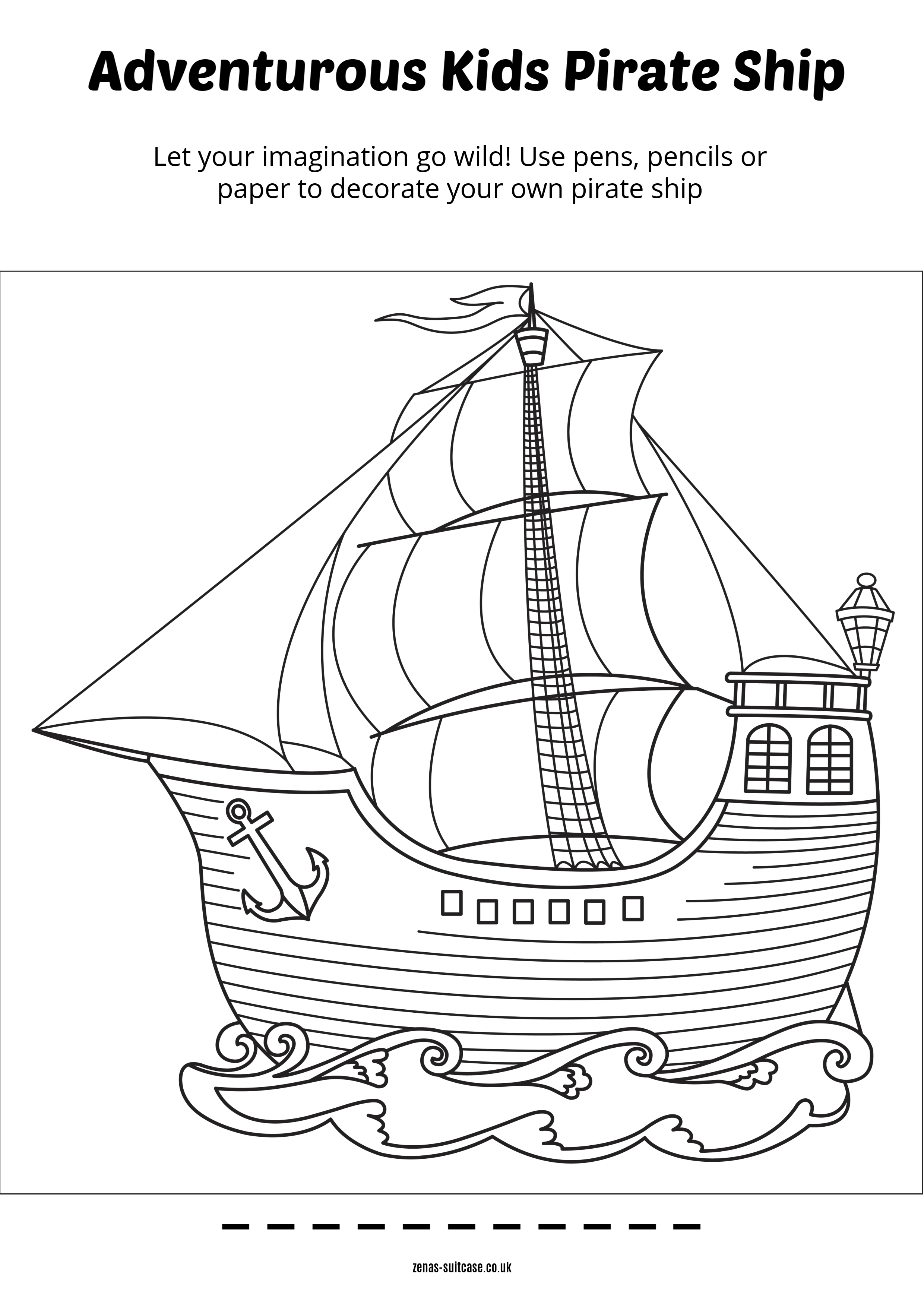 With so many young pirate fans out there I hope this pirate ship colouring page will come in helpful.  Armed with pens, pencils or crayons encourage your child to create their very own pirate ship in this independent and creative activity. Age 3 +
Download this easy colouring page for kids here
Free Travel Wordsearch for Kids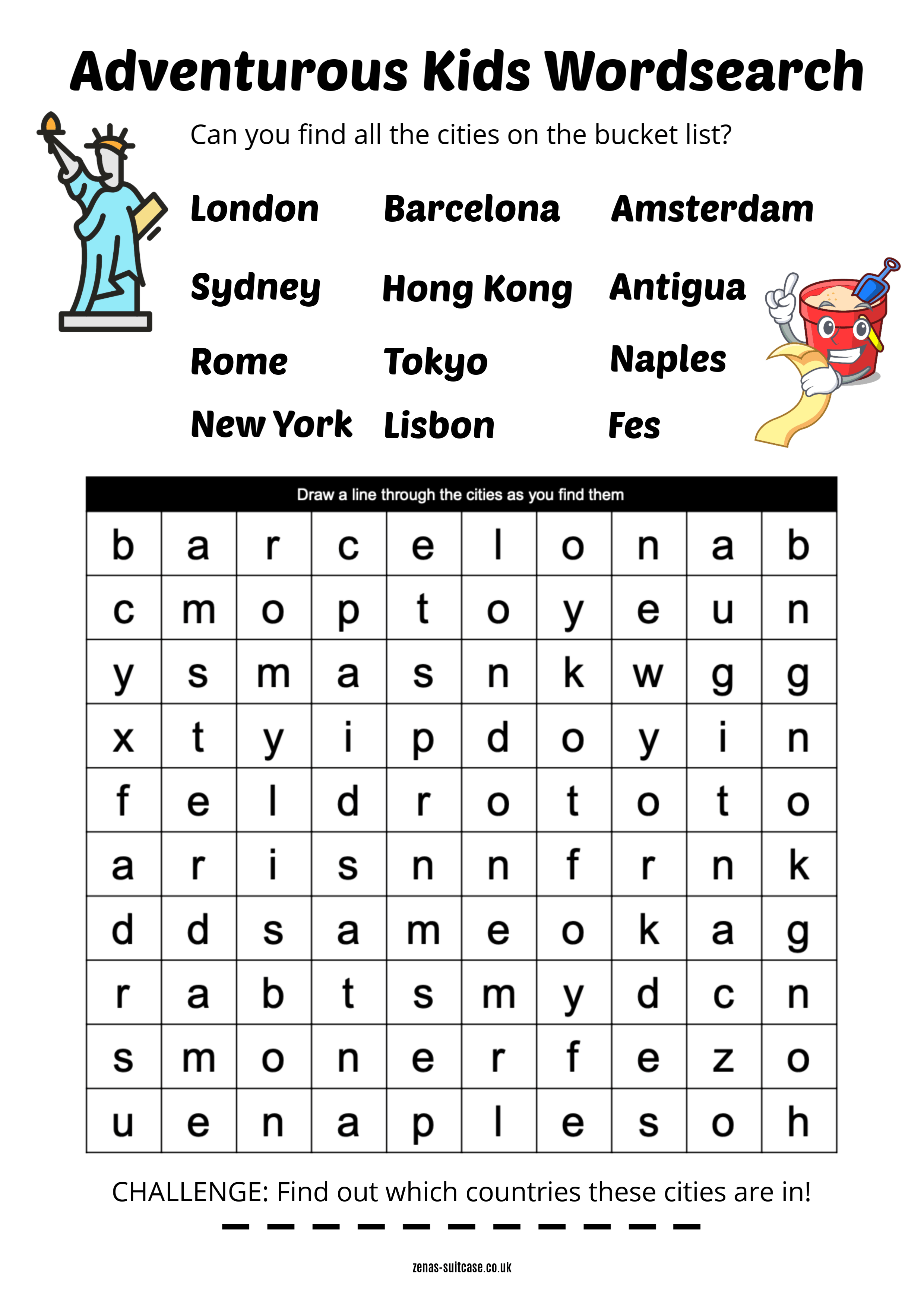 My children love doing a wordsearch.  Find all the cities hidden in this grid, and complete the extra challenge to improve your travel skills. Age 7 +
Download this free kids wordsearch here
Design a Uniform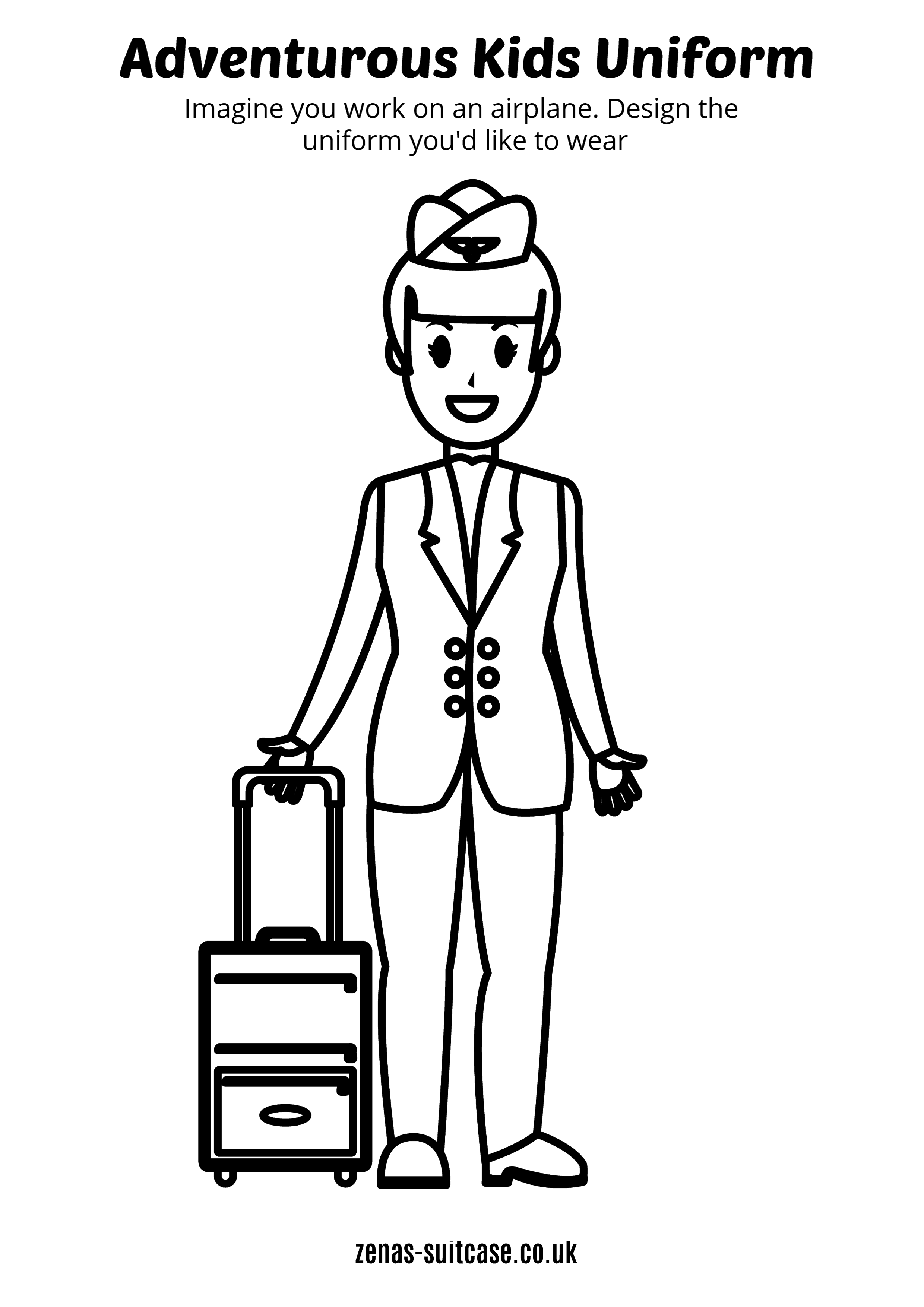 Imagine you work for an airline and you have the chance to design the uniform you will wear everyday. You can make it as colourful and interesting as you wish. Let your imagination go wild with this creative activity. Age 4 +
Download your free design worksheet here
Further reading:
Mindfulness & Meditation Activities for Travel Loving Kids
Word Search for Kids (FREE PRINTABLE DOWNLOADS)
If you would would like the Adventurous Kids Activity eBook you can download it here.
I know many families are not able to travel right now, but it doesn't stop us dreaming about our next adventure or learning about the places we want to visit.  I hope you and your family will enjoy using these free printables for kids and they help keep the passion for travel alive.
I'd love to see your kids enjoying the free printable coloring pages and activity sheets, so please do share your photos with me and tag me on social media.  If you think your friends and followers would enjoy this free resource please share it with them so their kdis can enjoy these free activities too.
Pin for later