Currently we see unrest everywhere across the globe, the pandemic and other world issues have made us more alert, cautious and in a lot of cases more restless. We switch on the TV, we see troubling news stories daily, we open our social media and our eyes are met with alarming headlines that can't help but raise more concern. Even the Yorkshire streets are filled with pandemic terror and panic which has reached an all time high.
Staying at home seems the best way to keep you and your loved ones safe during these troubling times – but it still presents challenges like keeping the kids busy and juggling new household routines.  It's easy to let your own wellbeing fall by the way side, but it's more important than ever to find a way to rest and calm your mind too.
With so many of us confined to our homes right now, creating a space that gives you a sense of peace and calms the mind will make a huge difference to your frame of mind.  You can make your surroundings more calming by giving a fresh and soothing look to your room.  It's a positive and constructive use of your time and it will make a huge difference to how you feel inside your home right now.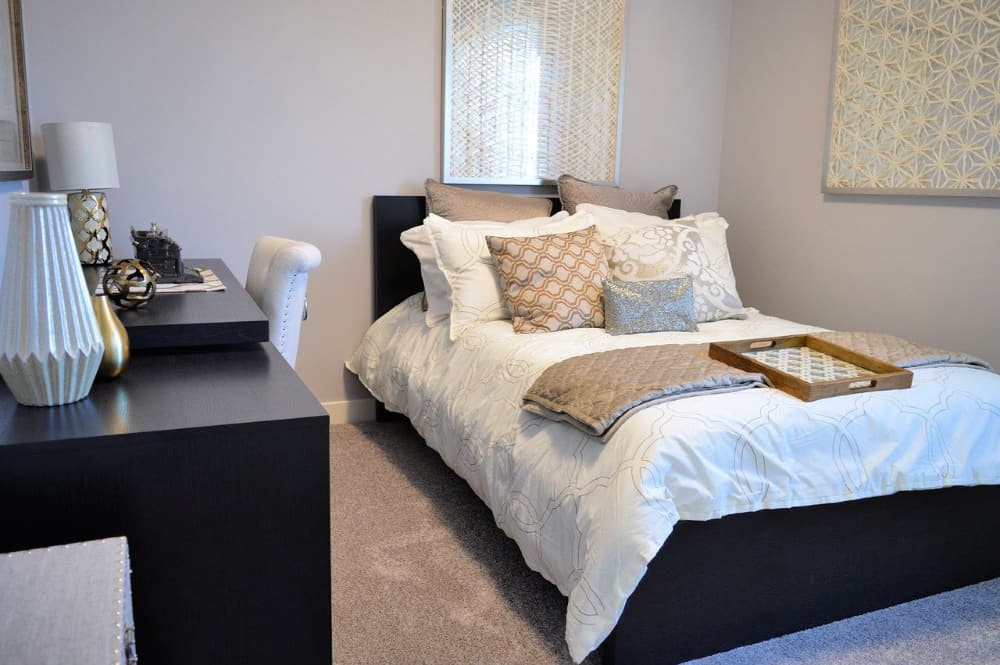 Try Deep Cleaning Your Room

Starting off with thoroughly cleaning your room for any dust accumulated in it. You'd be surprised how much there is when you start moving furniture and other home decor.  The only way dust can enter the room is through your windows or doors.  Start cleaning  windows and wipe down the doors first to clean where dust gets in first.
The next step for deep cleaning a room thoroughly is to vacuum and mop the floor if required paying particular attention to where you see accumulation of piles of dust. Once this is done you a huge difference in your surroundings already.
Look for Refreshing Bedsheets

You can easily enhance the look and feel of your room by refreshing a few soft furnishings. Changing the bedlinen two or three times a week with soothing pastel colours and refreshing patterns can add a fresh new look immediately.
There is nothing quite like the feeling of fresh bedlinen to lift your spirits and bearing in mind how much time you spend there, it can dramatically improve your mood. Trying bed linen with light colours and good quality material will definitely help you achieve a relaxing and peaceful room environment. You can now check out the new range of Catherine Lansfield bedding from Yorkshire Linen website.
Add in Some Calming Light

If you are a person who feels peaceful with dim lights around you, you can place a few soft side lamps besides your bed. It will definitely help you with calming your mind and with create a calming environment for reading a book before going to sleep.  If you are a bright light lover, the first thing you can do is check is the amount of natural light coming from your window.  You can open up your curtains and not just get the benefit of natural vitamin D but also fresh air from outside which is so valuable to us right now.
These simple suggestions can be implemented any time you feel a slight hint of unrest in your mind.  It will help you achieve a more peaceful and relaxing environment and improve your sense of well being in minutes.