One thing we really missed during lockdown were our regular visits to Belton House in Grantham.  We're National Trust members (which is something I highly recommend signing up to) and Belton House is one of our favourite places to visit.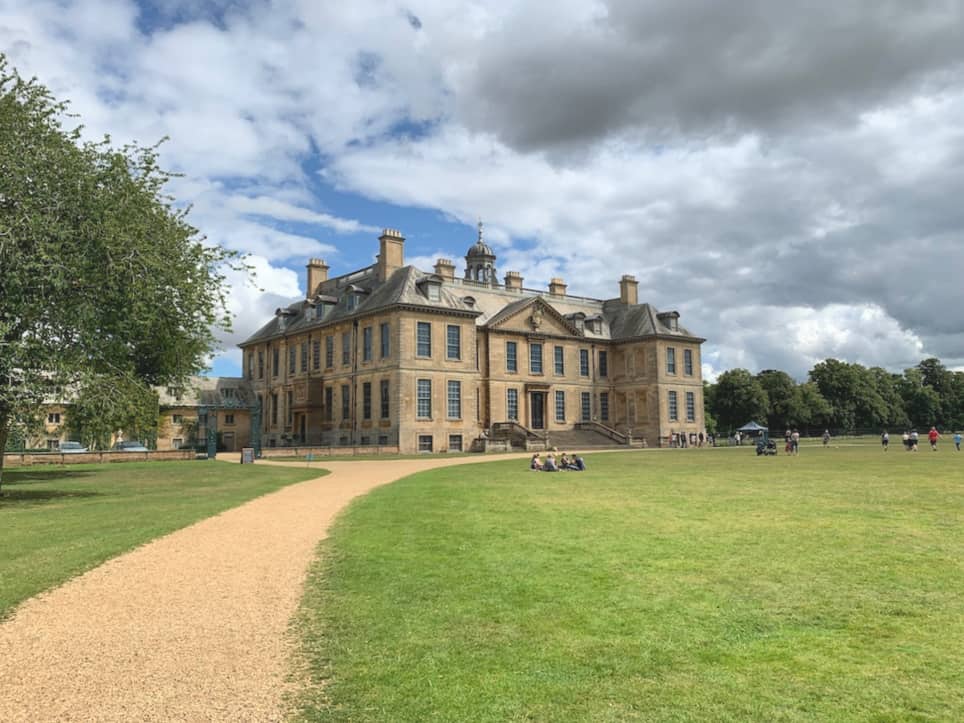 Is Belton House Open?
The simple answer is parts of Belton House are open at the moment.  We knew we wouldn't be able to go inside the house, but we new the formal gardens and parkland were going to be open.
We'd hope the outdoor adventure playground would be open, but unfortunately it isn't yet.  A member of staff told us to 'watch this space', so hopefully there are plans to open this soon.  If you have visited Belton House with kids before you will know that the adventure playground is amazing.  There's also a miniature railway there, but at the moment this is closed too.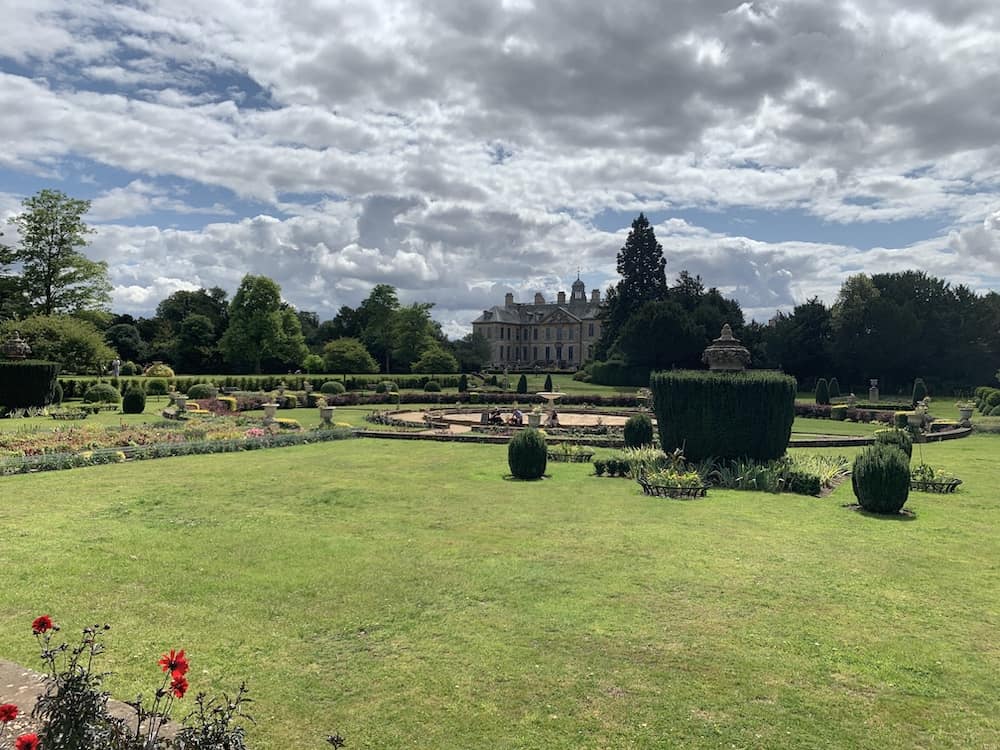 As you'd probably expect the indoor play area is still closed and the cafe is operating on a take away basis.  If you want a drink, snacks or even ice cream you will be well catered for during your visit.
It was also lovely to see the shop, book shop and of course toilets open.  The Orangery is  open too, but the small maze in the gardens is closed at the moment. There are some one way systems in place but everything is clearly sign posted and there is plenty of signs about social distancing located around the grounds.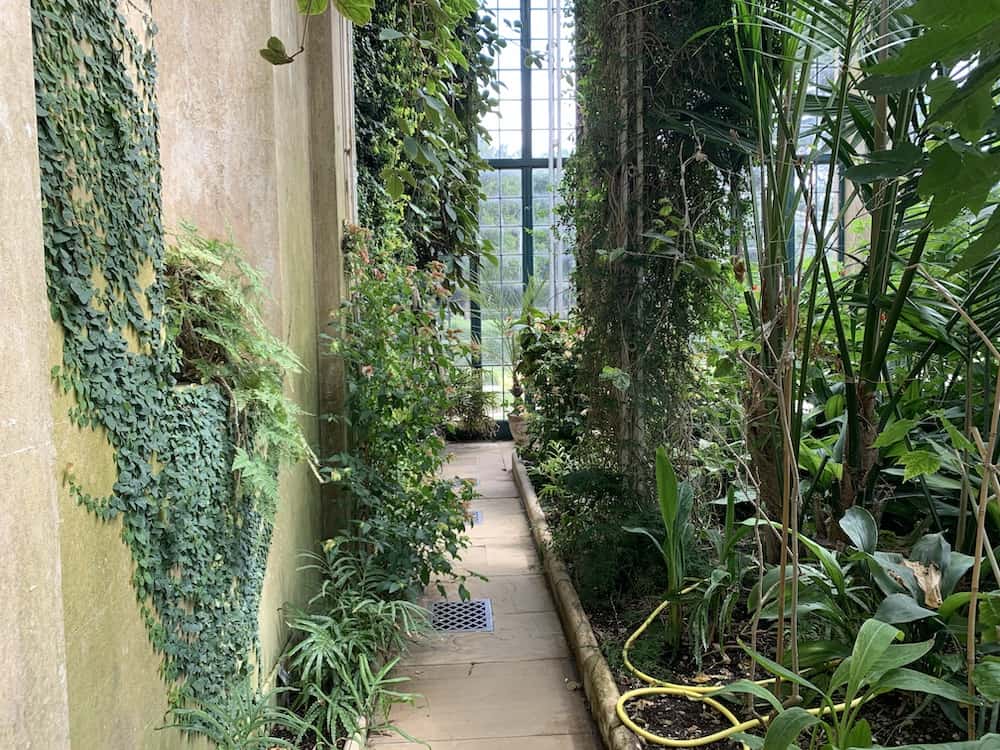 How Did We Spend The Day at Belton House
Belton House is the perfect place for a picnic even when some of the facilities are closed.  There's so much space in the grounds, you can easily keep your distance from everyone.  We had our picnic in front of Belton House, but we soon realised you are never too far away from animal poop.  Seeing as there are sheep and deer at Belton House this is to be expected.
If you want to avoid the animal droppings, I'd suggest taking your picnic through to the gardens.  You can't set up a picnic in the formal gardens but there's still plenty of places you can stop to eat in the grounds.  I also regretted not taking some outdoor toys for the girls.  We saw many families enjoying throwing a frisbee, kicking a ball and playing other outdoor games.  We definitely missed a trick there.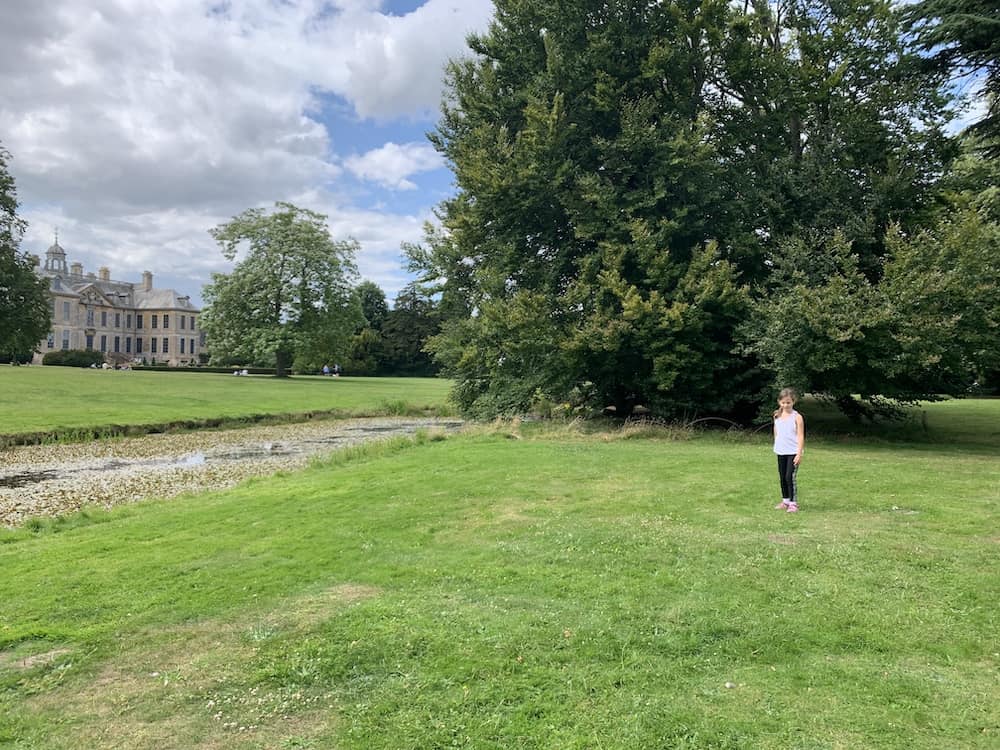 We did take the girls scooters, and actually we regretted it as soon we arrived.  Belton House isn't really scooter friendly as the paths are mainly gravel and you can't take them into the gardens.  It was one of those decisions that at the time it was easier to agree to take them than to leave them behind.  Fortunately, there's always somewhere safe to leave things like scooters while you explore the gardens and it was definitely easier getting around without them.
We'd heard there was a Nature Olympics trail so we went to investigate what it was all about.  The staff explained there were 7 boards around the grounds, and each had some cool facts about nature on as well as some training exercises to do.  I think National Trust are great at things like this, we've done lots of great trails and scavenger hunts whilst exploring different National Trust properties.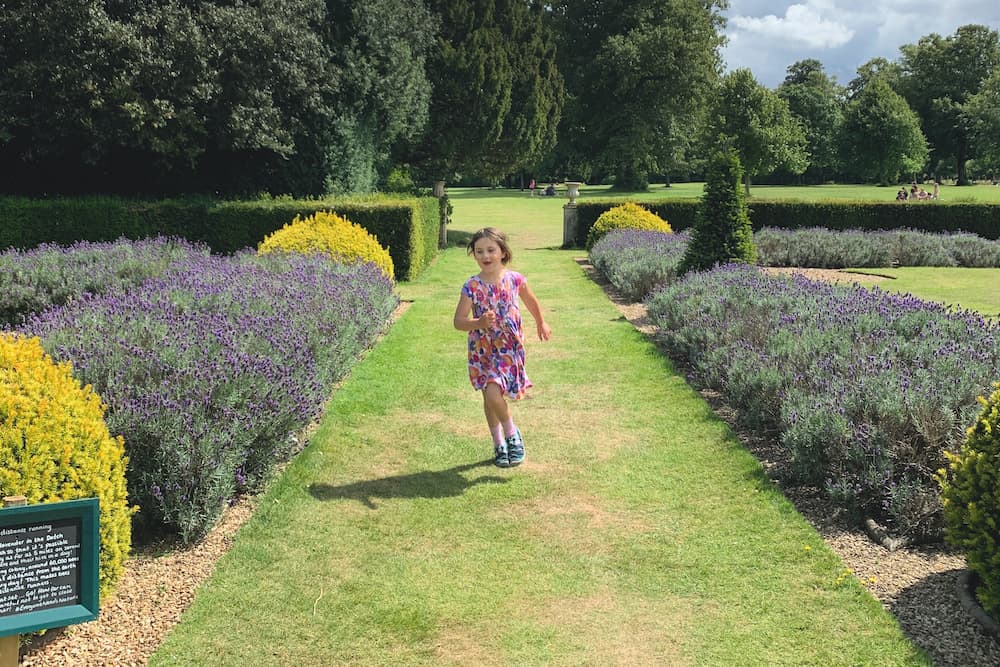 Brook and Indie learnt how far bees travel to visit the lavender in the formal gardens to collect pollen and had a go at their own long distance race.  They also did press ups after learning about the ants and some gymnastics too.  A visit to Belton House is definitely never dull!
How Did Our Trip to Belton House Change?
Before coronavirus, a trip to Belton House for us would always include a trip to the playground, a visit to the house and formal gardens, some time in the arts and crafts centre and a trip to the indoor play area which may have involved coffee and cake.
We hadn't really explored the parkland beyond the formal gardens and had never made it as far as the boat house before.  Today we had more time and energy to get to know Belton House a little better and followed the trails down to the lake.  Brook and Indie did grumble a little, but when we decided to hunt for sticks to bring some home to make magical wands, they became a little more motivated.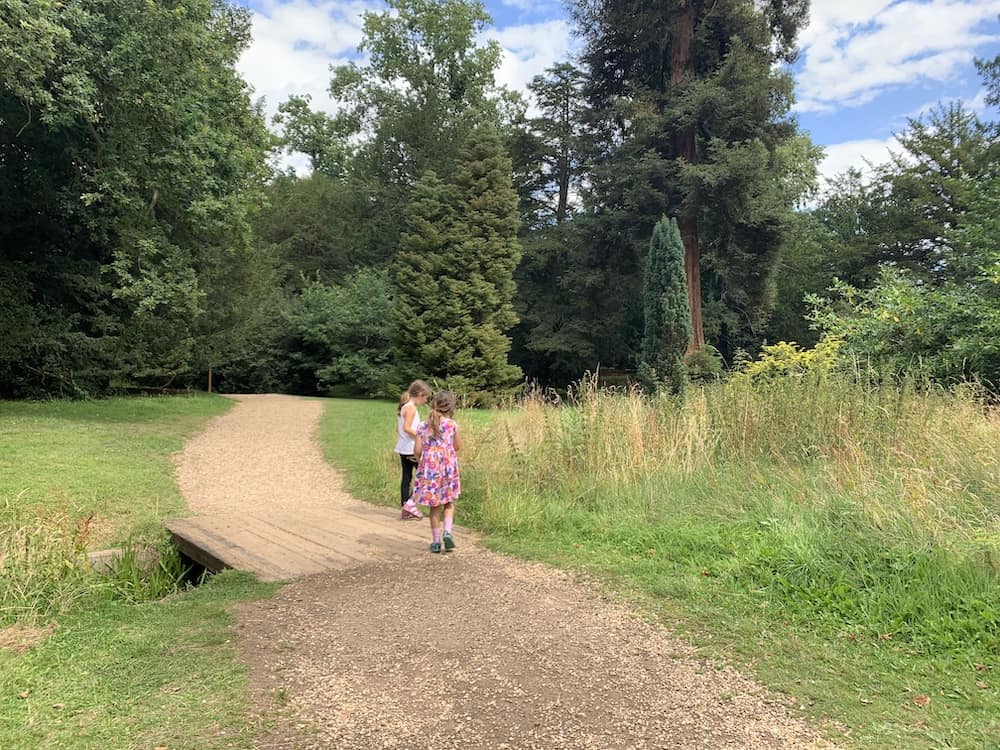 Reaching the lake was a real treat.  We walked around the yellow boat house and got to see the swan family that live here.  There's also a Nature Olympic challenge to do here, but I won't spoil the surprise.  You can walk around the lake, but we decided not to push our luck with Brook and Indie.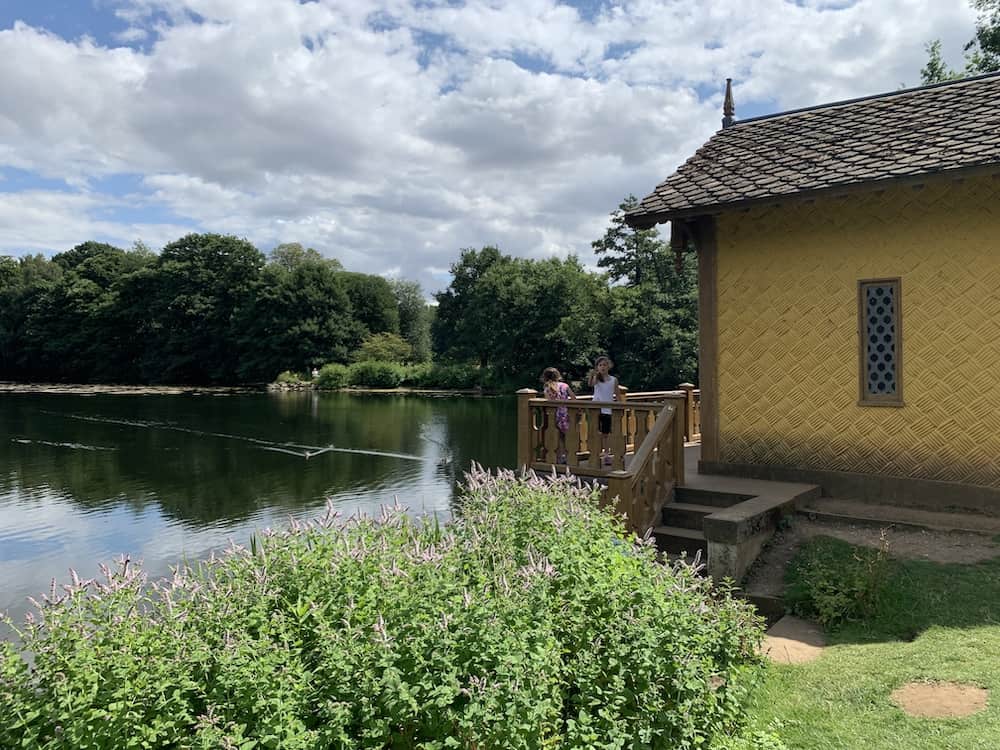 The walk back to Belton House took us off the beaten track a little through more undiscovered gardens, well to us any way! All in all it was a great day out, and actually we got to discover parts of Belton House we would not have seen other wise.  The girls enjoyed exploring in the woods, hunting for sticks and generally getting a little bit closer to nature.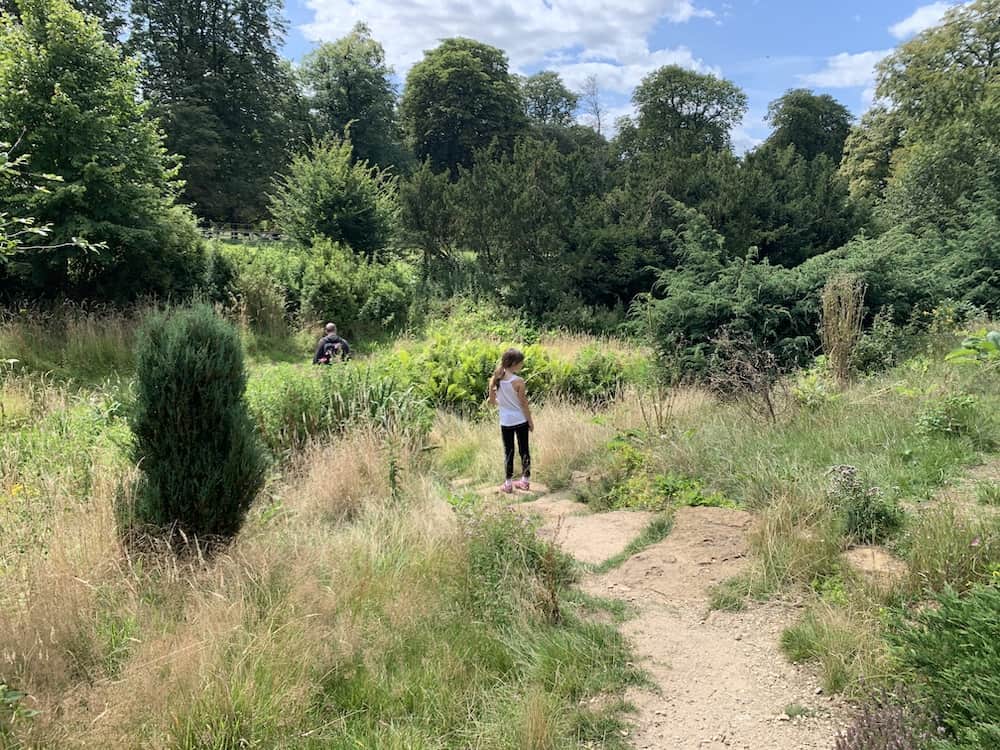 What You Need To Know Before Your Visit to Belton House
At the moment you cannot just turn up at Belton House, even if you are a National Trust member.  We booked our tickets in advance through the Belton House – What's On page.
The tickets for the week ahead are released every Friday , and it's worth booking your tickets as soon as they become available especially if you want a popular slot.  Tickets are free for members, but non-members will pay in advance.
It's really important to do this as when you arrive at Belton House you are checked in by a member of staff, and they have a list of all the people who are due to visit that day.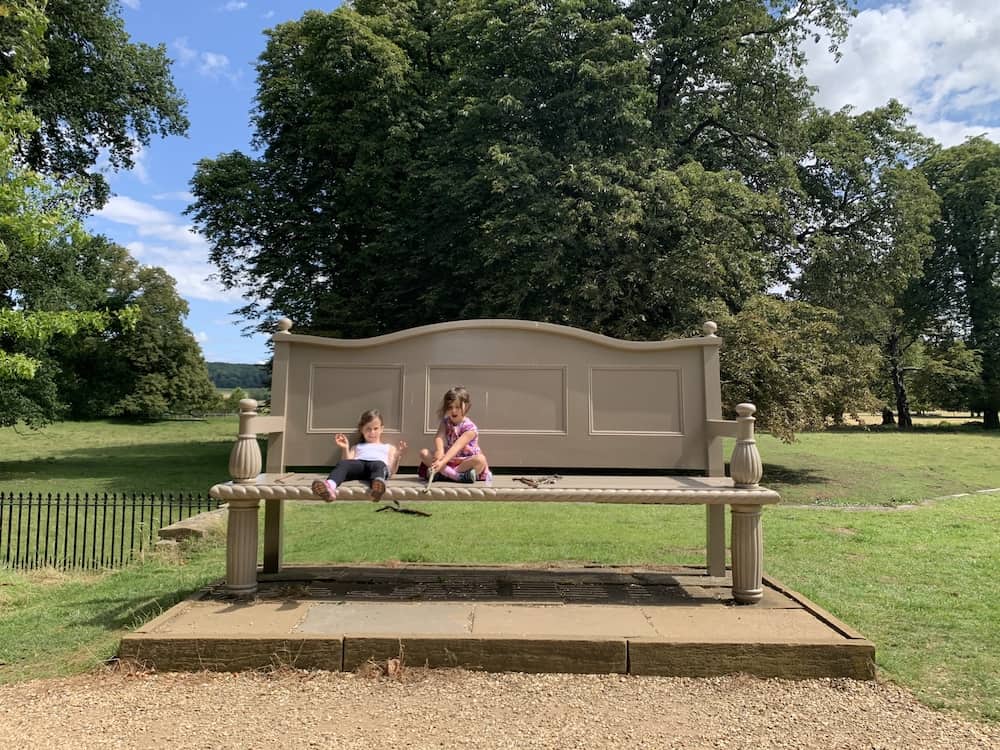 At the moment, going to National Trust locations are our favourite days out.  They are incredibly well organised and it's really easy to socially distance because of their outdoors nature.  The beaches are very popular though, and there isn't a booking system in place.
If you have been wondering whether to visit Belton House since lockdown, I'd definitely recommend it.  We felt very safe and can't wait to go back, hopefully when the playground is open.  If you want to take extra precautions, then taking your own food and drink is a great option.
Have you visited Belton House since lockdown?