Yesterday I took Brook and Indie back to Clip n Climb for their first visit since it reopened about a week ago.  Our last visit to Clip and Climb was just before lockdown.  Indie went for a birthday treat.  Brook was meant to go too, but unfortunately she'd got a chesty cough at the time.  Boris had just announced that people with Covid symptoms needed to self isolate for 7 days.  Whilst Brook didn't meet the criteria for self isolating, we decided it was best for her not to go to Clip n Climb this time.  She was so disappointed.
Brook has been doing super well with her speech therapy practice and going to Clip n Climb is her favourite treat ever.  There were plenty of slots available for climbing so we bit the bullet and booked in.  They deserved a treat and it's an activity I know tires them out.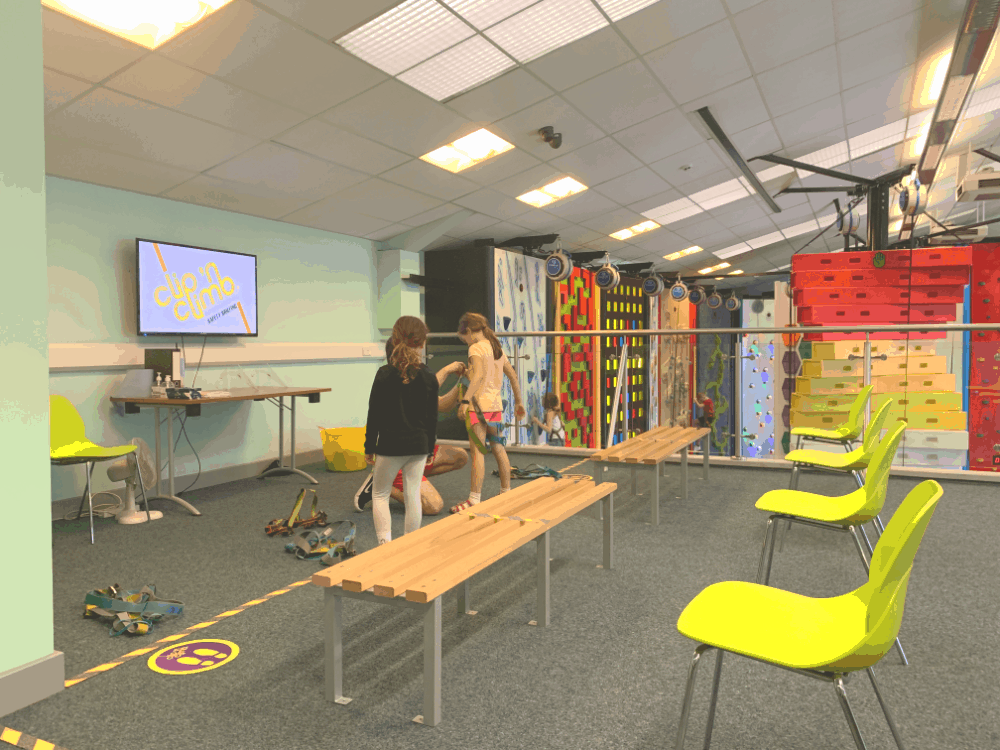 When life was normal, Clip n Climb was always a brilliant activity for the kids.  We've always had such a positive experience.  They take safety very seriously, even without a global pandemic to deal with.  Everyone who goes into the arena has a safety briefing, whether they are climbing or not.  There's loads of staff on hand to keep an eye on things and help climbers on the equipment.  It's a safe experience all round.
If there is even the slightest injury or accident, the staff record the issue and provide whatever first aid is required.  For example, Brook pulled a muscle in her leg yesterday and we were given a cold compress to help.  Staff check out regularly if she was OK, but she was soon back in the arena taking on her favourite challenges.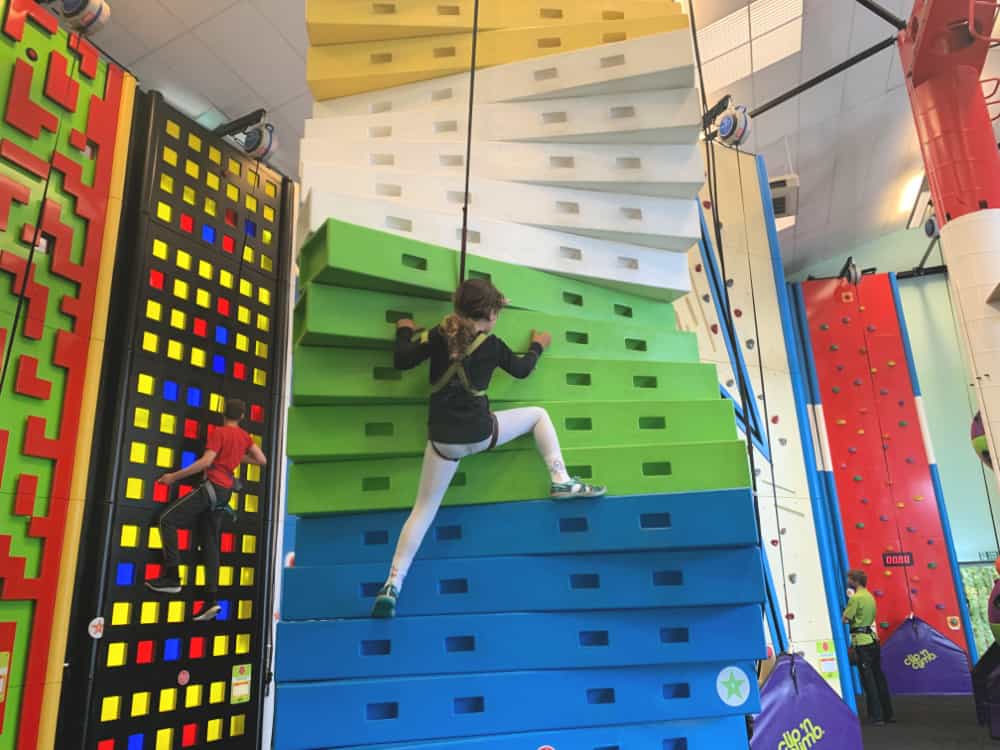 What Has Changed at Clip n Climb?
You can still book online, which is great.  When you go online you can see how many slots are available per session which is really helpful.  Each session has a maximum of 20 climbers now to allow for social distancing.
(This video was made on one of our first visits to ClipnClimb Nottingham, before COVID 19)
I booked our slot just a couple of hours before our visit, so I could see that there were 14 spaces available.  It was a really warm day, so it tends to be quieter anyway.  There were only 8 climbers in our session when it started.  There was plenty of space, no waiting for the walls and Brook and Indie could go on the Stairway to Heaven as many times as they wanted to!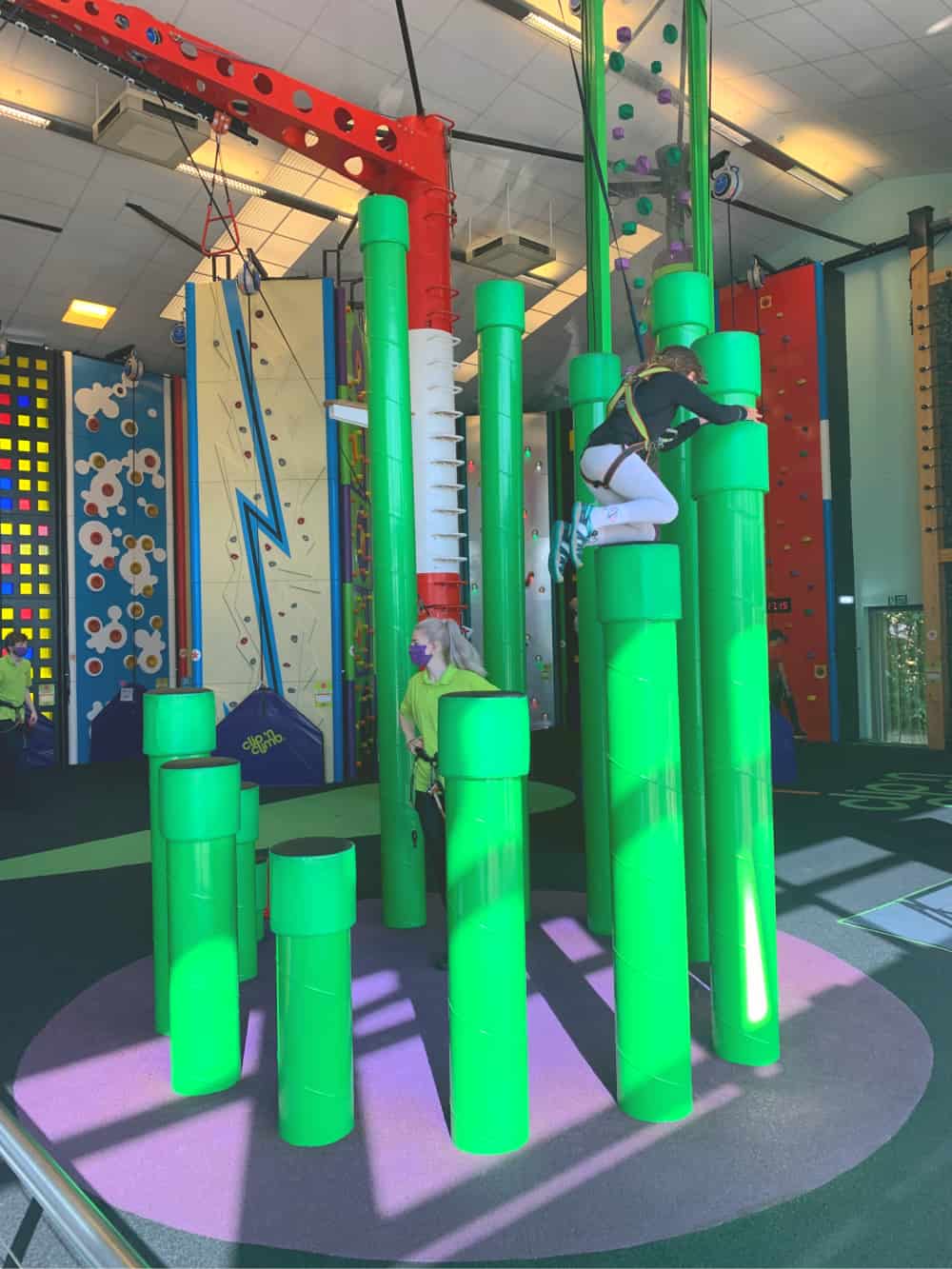 We arrived 10 mins before our climbing session started, and after a lovely welcome we were directed upstairs to wait for our safety briefing.  This is to stop one climbing session coming into contact with another session of climbers, but also to allow for social distancing during the briefing.  It's worth mentioning the soft play area isn't available at this time and you can't wait upstairs after the briefing, but you can sit in the cafe to watch the climbers if you are not going into the arena.
The briefing area is cleaned between each session which is very reassuring.  There are hand sanitisers inside and outside the arena.  Climbers are asked to sanitise their hands between each climb.  There is also a foot sanitiser you walk through when you enter the arena for added protection.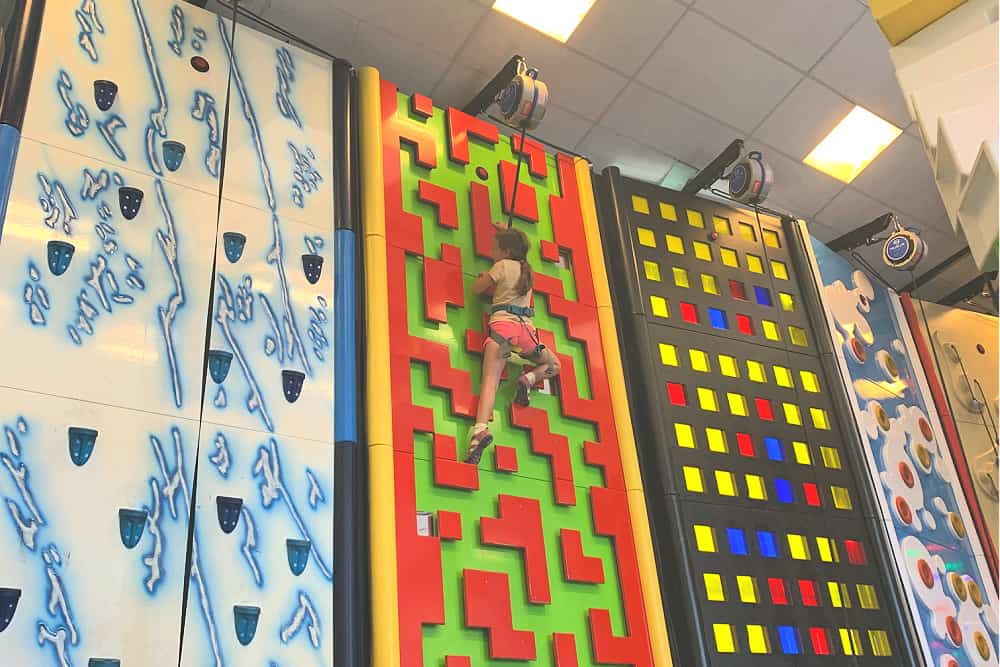 The staff still help the climbers with clipping on to the walls and the Stairway to Heaven of course, but face masks are worn as soon as social distancing can't be maintained. The Leap of Faith isn't available at this time, but honestly it didn't effect our experience at Clip n Climb at all.
Brook and Indie had an awesome session and we'd be more than happy to go back to Clip n Climb having seen the safety measures they have in place.  The girls still had lots of fun, and we all felt really safe.  The measures that have been put in place do not effect the Clip n Climb experience, but instead they gave us confidence that Clip n Climb were doing everything they could to us with a fun and safe experience during our visit.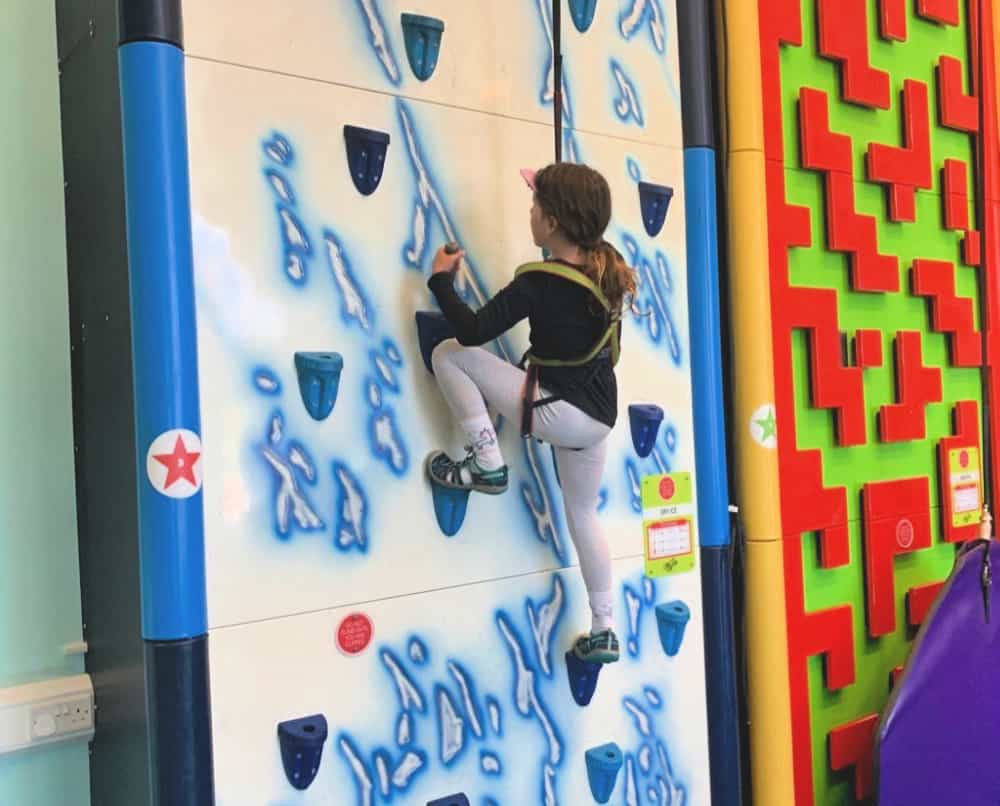 If you are still feeling a little unsure about going to Clip n Climb, my advice is to go on their booking system and see how many slots are available.  On warm days and less popular times, sessions can be quiet, which is perfect for your first visit.  Booking on the day of our visit, and just a few hours before we were due to go really did work out well for us.  They are also participating in the 'Eat Out to Help Out' scheme, so if you plan on eating at their awesome cafe, Monday, Tuesday or Wednesday could be a great time to visit during August!
If you want to book your visit you can visit the Clip n Climb Nottingham website here.
Prices start from £12.50
Clip 'n Climb Nottingham,
Unit 2B Ash Court, Millennium Way
East, Phoenix Park, Nottingham NG8 6AR
0115 8227120
Term-Time:
Monday: CLOSED
Tuesday – Friday: 1:00pm – 8:00pm
Saturday & Sunday: 9:30am – 8:00pm
School and Bank Holidays:
Monday – Sunday: 9:30am – 8:00pm