Holidays are the perfect way to get your kids busy with some fun filled activities.  It's also a great time to sneak in a bit of learning.  If you're looking for some spooky inspiration this Halloween, we have you got covered.
Read on to discover 5 super easy activities you need to add to your kid's Halloween bucket list!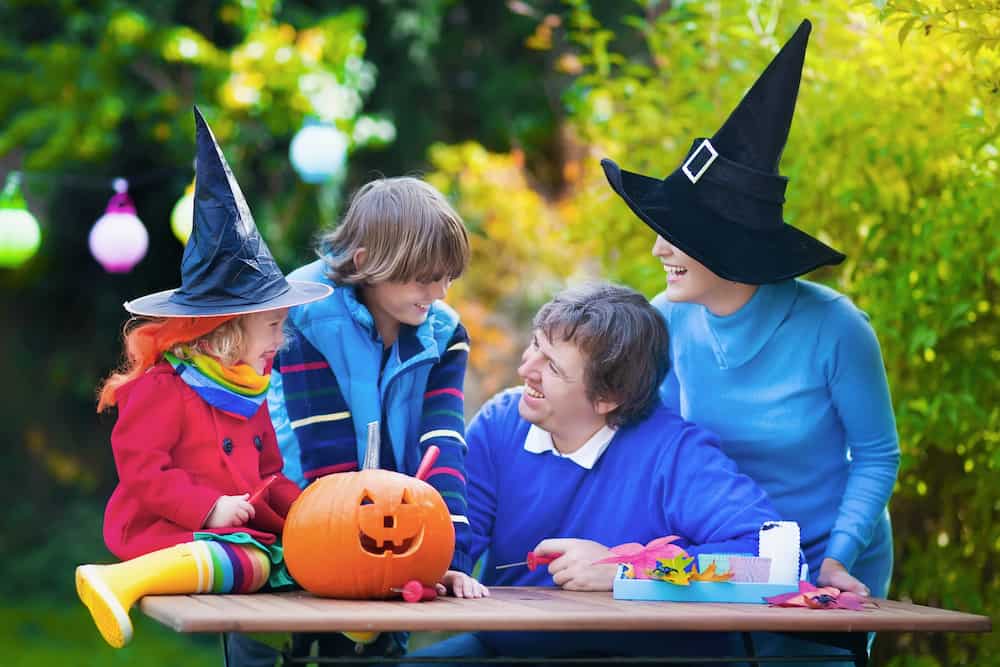 Pumpkin Fizz Science Activity
Using just a handful of basic kitchen supplies, you can try a super fun filled science activity with your kiddo this Halloween.  It can actually be an incredible way to get them interested in science.
Start by getting your child to fill some mini plastic pumpkins (you can pick these up at a party supplies store if you don't already have them) with some baking soda, and a pinch each of orange and black food colouring. Next, fill up a squeeze bottle with some vinegar and hand it over to your kid! Ask him to squeeze some vinegar into each pumpkin and watch the fizz happen!
Don't forget to catch this Halloween trick on video, as it's a great one to share with family and friends.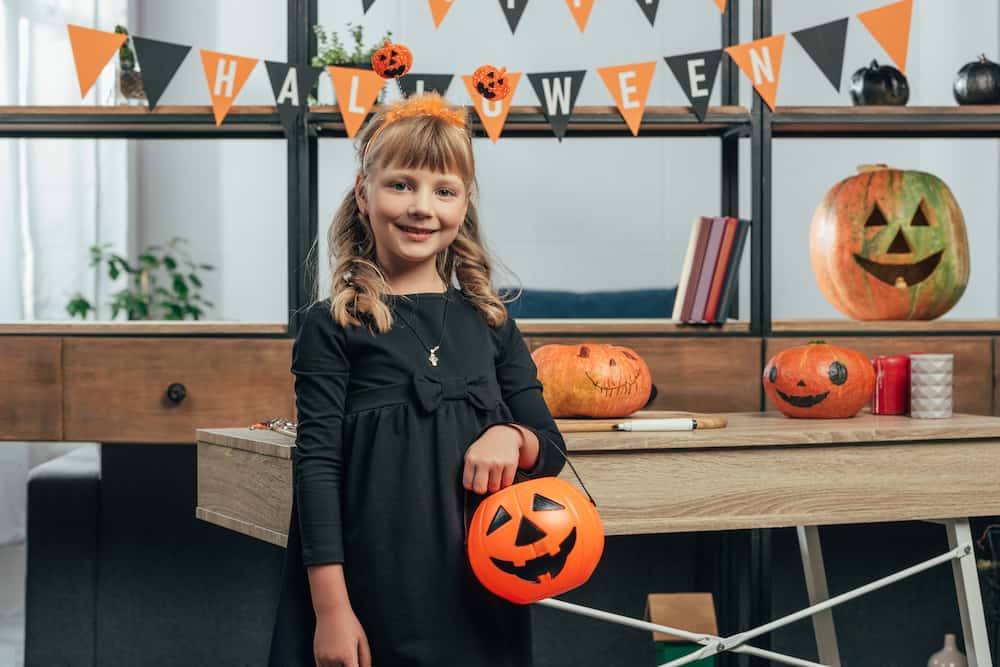 T Shirt Painting Activity
Got an old t-shirt? Or maybe you picked up a few basics from a local store and are looking to give them a bit of 'wow' factor. Get your child to try some finger painting on them or use Halloween themed stamps with some fabric paint in orange and black.  It's a fun way to get creative this Halloween!
Fun Halloween Headbands
Masks are the perfect way to enjoy a bit of pretend play, and here's an excellent idea to try out just in time for Halloween. Look up templates online that you can print out and use to cut out pieces of a mask or a headband and let your child to glue them together and decorate them.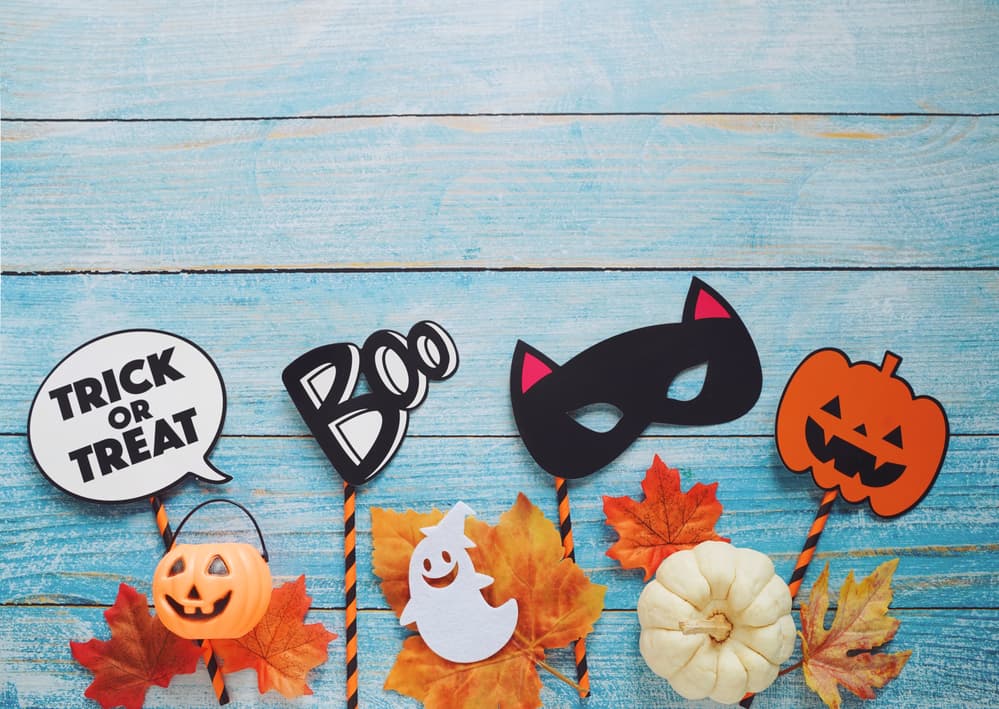 You'll find tons of free Halloween print outs online to get started with.
Fuzzy Spiders Activity
Got some pom poms, googly eyes and a handful of popsicle sticks? This fun filled activity is a must try for your kids. Get him to paint a few popsicle sticks in the colour of their choice and let them dry. Paste 3 of them together in the centre, each slightly turned such that it forms an 'x' using a glue gun. Paste a pom pom in the centre and top it with 2 googly eyes, and that's it. Super easy and so much fun!
Pumpkin Moods Activity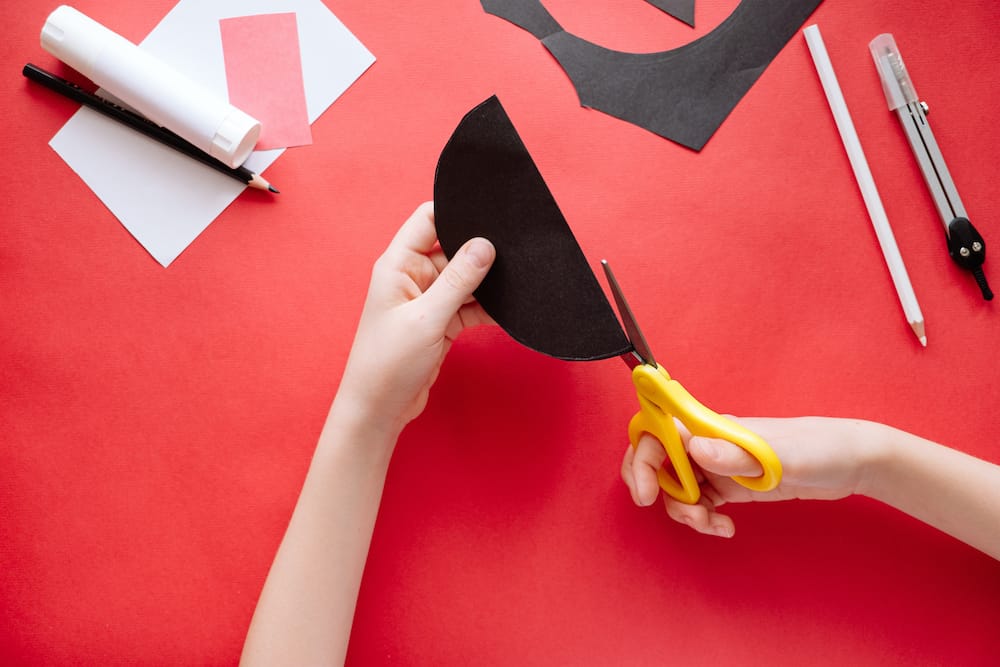 And here's another excellent Halloween themed activity to get your kids busy with! This one will also help them learn about different emotions and moods while they are at it. First, get your child to paint a paper plate (ideally one that has been cut into the shape of a pumpkin) a bright orange colour and let it dry. Cut out felt leaves and then eyes and mouth in different shapes and sizes. Let your child mix and match them to see how it changes the emotions and expressions on the pumpkin.  Such a lovely activity and great conversation starter too!
Will you be adding any of these activities to your kids Halloween Bucket List this year?