Getting the kids out of the house can often be a challenge, but our nature scavenger hunt aims to make things a little easier.  I'm not sure why the kids make such a fuss because when they are through the door they always have a good time.  It doesn't matter if it is a trip to the park or a walk around the block, they always feel better once they've done it.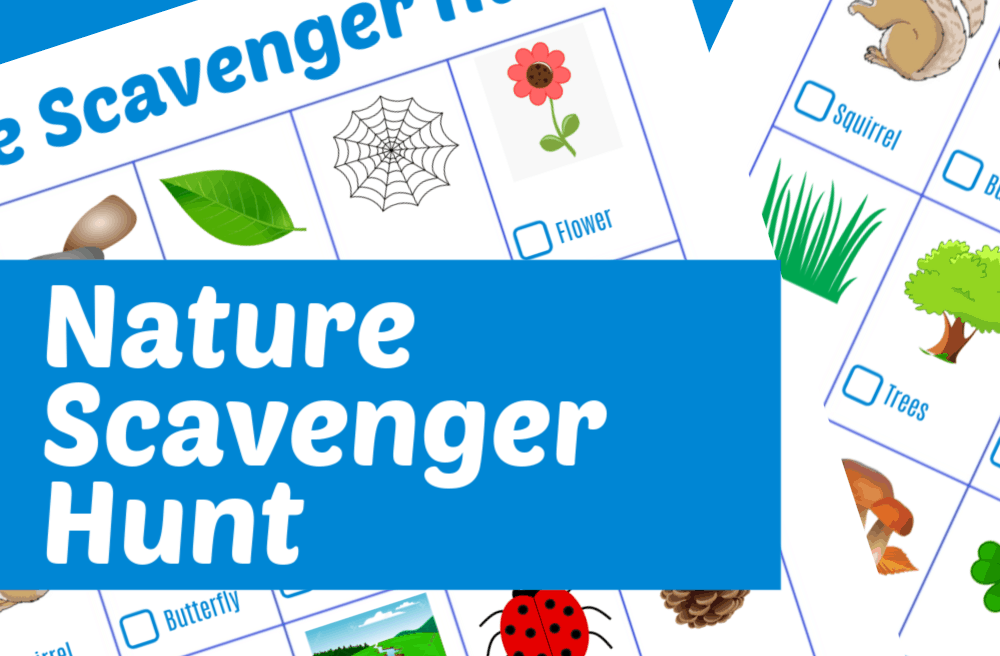 I've realised that avoiding the phrase 'going for a walk' and changing it to scavenger hunt really helps to get the kids excited about going outside for some fresh air.  I'm also a huge fan of encouraging children to appreciate nature, which is where the idea for this nature scavenger hunt printable came from.
>> DOWNLOAD NATURE SCAVENGER HUNT HERE <<
Being in nature has huge benefits for our health and well being, and given the year we've had, taking better care of ourselves has become so important.  If you are concerned about yours and children's health and well being, print off this free kids scavenger hunt and make a point of going outdoors and enjoying some green space.  This scavenger hunt for the outdoors will encourage your children to be more observant about the natural environment around them.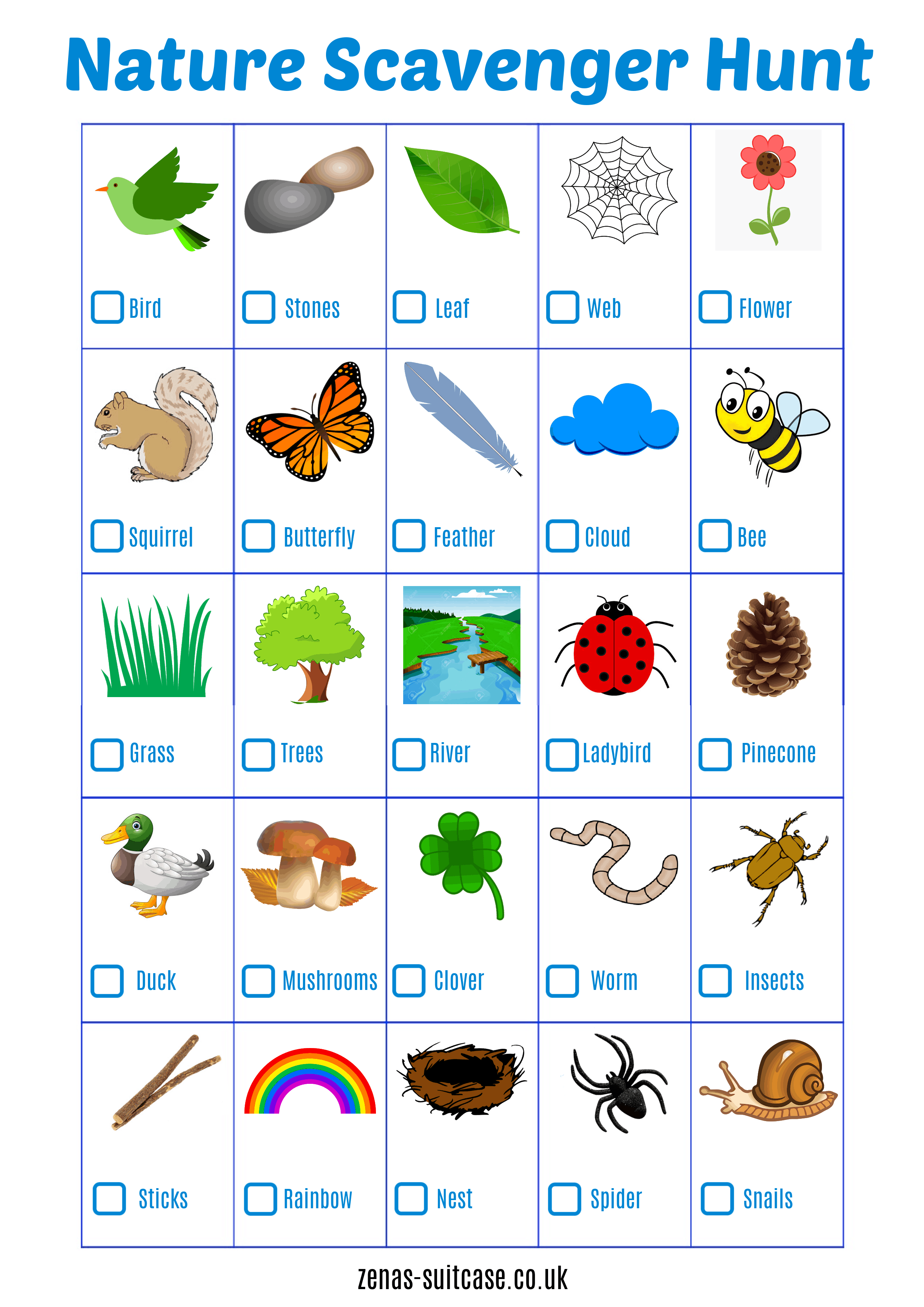 When we do this nature scavenger hunt I find that the kids are so busy trying to look for things that they don't have time to get bored or moan.  This family friendly activity also helps spark lots of conversations about the outdoors which also makes our walks a lot more interesting too.
At a time when you many parents are homeschooling we hope this kids scavenger hunt might provide a break from the routine and help motivate the children to get some fresh air and exercise.  It may not be on your class timetable for that day but it can still support your children's learning  and more importantly there mental and physical well being.
>> GET YOUR FREE NATURE SCAVENGER HUNT FOR KIDS HERE <<
As this scavenger hunt is completely free to download we hope you will pin it to your favourite board or share it with your friends and followers on your social media platforms so that as many people can use is as possible.
If you use this nature scavenger hunt, please leave me a comment and let me know how you got on.  I'd love to see your pictures on social media too!  Don't for get to tag Zena's Suitcase so I can see them!
Don't forget to try our neighbourhood scavenger hunt too!