Family vacations and camping trips can make amazing learning opportunities for children. When you take your child camping you open them up to a chance to communicate and build a relationship as a family but the learning doesn't end there. Camping offers several great learning opportunities that you can use to make the most of your time while having fun doing it. 
Learning Opportunities to take Advantage of While Camping
Map Reading
Camping is the perfect opportunity to work on learning how to read maps and find your way around. Grab a map of the state park you are visiting and explore. You can also download a geocaching app and go geocaching to work on learning to navigate with a fun reward to discover.
Protecting the Environment
Caring for the environment is an important thing to teach our children. Every move we make affects the world as a whole and when you enjoy activities like camping you want to ensure you do your part to preserve nature's beauty. Teach your child the principle of leave no trace camping and to leave places cleaner than when they arrived. Take along some biodegradable trash bags to help gather trash near where you are camping to help clean up.
Wants vs Needs
We all want our children to have the skills needed to make it in life on their own. One of those vital skills is learning to tell the difference between a want and a need. Use camping as an opportunity to show them how they need food, water and shelter but they do not need things like electronic devices to thrive is an opportunity not to be missed. This real-life example is a great way to make it easier for your children to step back and see the difference between wants and needs.
Survival Skills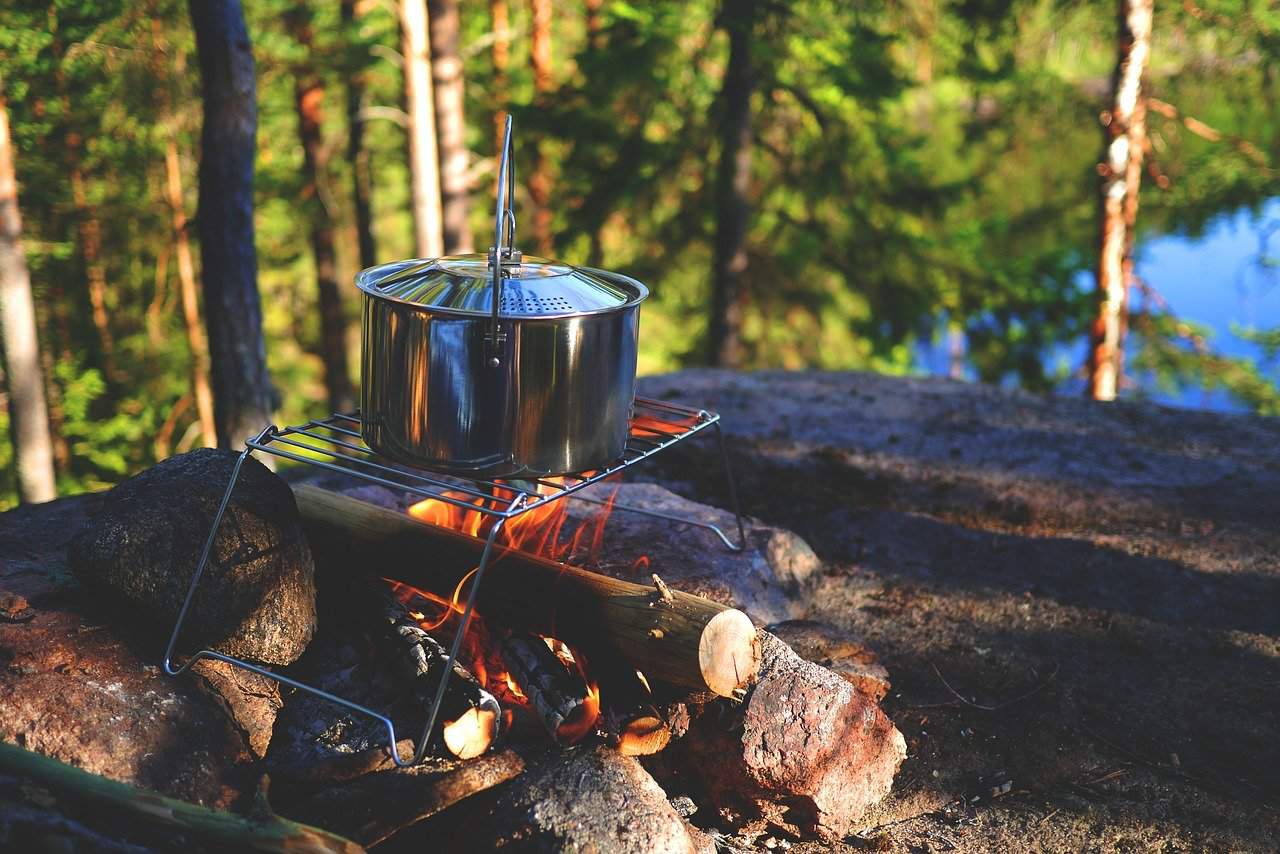 Camping is the perfect opportunity to work on basic survival skills. While we hope our children will never need to know how to take care of things without luxuries the fact is things happen and those with experience and knowledge in how to do things like cook over an open fire are the ones that walk away from natural disasters and other events with a sense of accomplishment rather than regret.
First Aid
Taking a first aid kit with you camping is a good idea no matter what your goals on your camping trip are but camping is the perfect time to teach your child how to use a basic first aid kit and provide care for minor injuries and provide stabilization while waiting for help for larger trauma.
Being Self Sufficient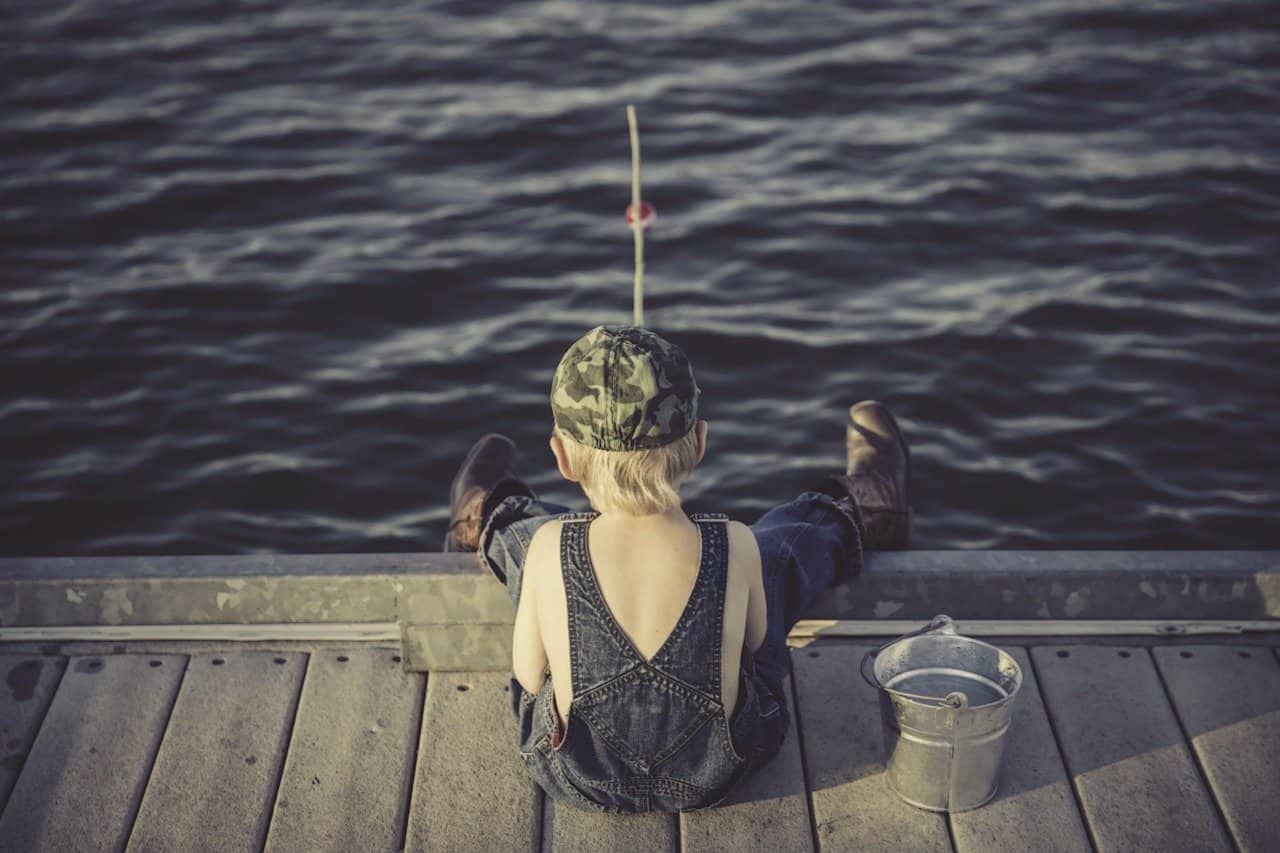 Teach your child how to fish for a fun as well as how it can be a handy way to provide food for your family. Being able to catch and cook fresh fish is a great way to teach your child about how to be self-sufficient. Even if you do not know this skill yourself it is an easy skill to learn together as a family.
Fishing isn't the only great skill for teaching your child to find food. Take a regional foraging guide with you to learn how to look for safe edible plants with your child while you hike through the woods. Foraging is a great survival skill and a handy one for lowering your food bill or looking for plants like elderberry that you can sell for a profit from wild foraging on public lands.
Resilience
Camping is great for teaching your child to be able to go with the flow and bounce back with resilience when things don't go as planned. When something goes wrong, the weather changes, or you don't get lucky while fishing, take some time to use this learning opportunity to teach your child how to switch gears and keep going to still have fun. This skill will help them in the real world when life takes a less than pleasant turn.
Learn About Nature
Drag along a wildlife guide to make it easy to explore and learn about what plants and animals you encounter on your camping trip. The woods are full of amazing creatures making it the perfect place for studying natural science. Making your camping trip an educational experience that can blend in with what they are learning in school is a win win situation. 
Get Creative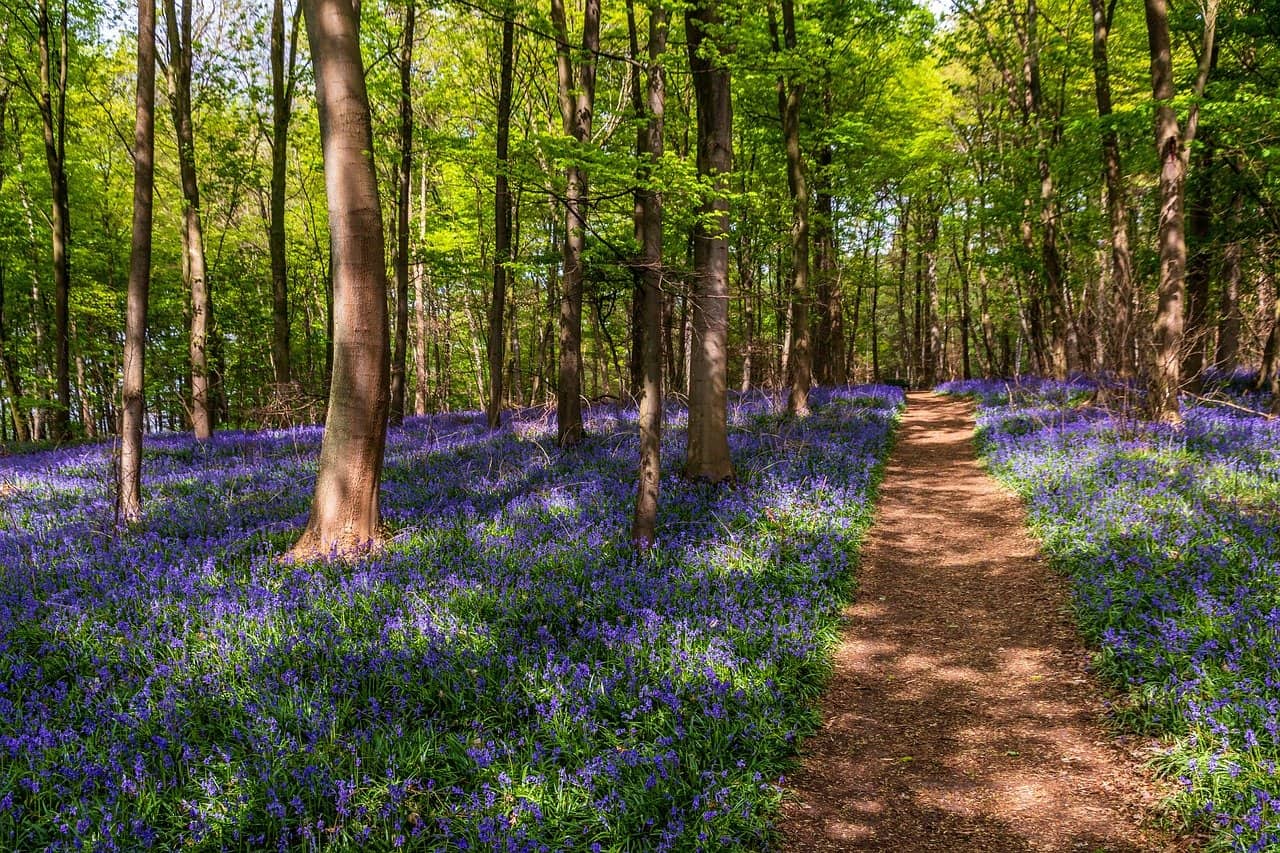 A great project to work on when camping is art, for example drawing and/or photography. Camping allows you to see and experience nature's beauty. You will encounter a wide range of amazing new things that make a great focal point for many artistic projects. Take along a sketchbook or other art medium that your child can use to practice their love of art while they explore or simply relax by the campfire thinking back on their amazing day. 
Planning Skills
Camping is a great way to learn how to plan and prepare for lots of situations. Learning how to plan ahead and think about the details can be a challenge when you are first learning to prepare for the worst. Have your child take part in planning your camping trip and writing the packing list. At the end of your trip talk to your child about the things that would have been good to have taken with you and how to plan ahead for next time.