Contains affilate links
Most of us love to travel because it enables us to discover our true authentic selves. As travellers, we often love to explore and try new things to find a renewed purpose in life. How do we make the most of these experiences? Don't underestimate the power of having the best apps for travellers on your phone. They can make a huge difference to your trip, whether it's saving money, helping you get around or finding the best flights, hotels, restaurants and activities for your stay.
The number of travel planning apps is overwhelming, and most of them may be more of a headache than a helpful tool. Therefore, we've compiled a list of the best trip planning apps that will make the process of planning your trip easier and more enjoyable.
Top tip: Don't forget your power bank, so you always have access to your phone and your travel apps!
When I can hire a travel agent, why would I want to use these travel planning apps? What a great question! What's unique about these apps for backpackers and travellers is that they can be customised to match your specific wants and needs, allowing you to plan the perfect trip.
These apps are easy to use, convenient, and available 24/7, so you do not have to wait for your travel agent to respond to your queries or a change in plan. What's better is that these travel planning apps help you save a lot of money, and who doesn't like the sound of that!
Make your next trip the most enjoyable trip you've ever had by using some of the best travel apps right now.
The Best Apps You Must Use When Traveling To Get Amazing Deals & Offers
One of the most essential apps for travellers is Google Maps. This app is so integral to our daily lives that we can't imagine living without it. If you have this app on your phone, you can easily get more information about various landmarks, places of interest, and locations around the world.
If you look up a place on Google maps, this application for travellers will give you details such as the website, phone number, address, reviews and much more. You'll never get lost anywhere when you have Google Maps by your side! You can use Maps as a local guide to find the shortest and least time-consuming routes. If you are travelling with a group of friends, you can share location pins with them to plan your trip more effectively.
You can also grab some outstanding discounts, deals and more amazing offers in the app too.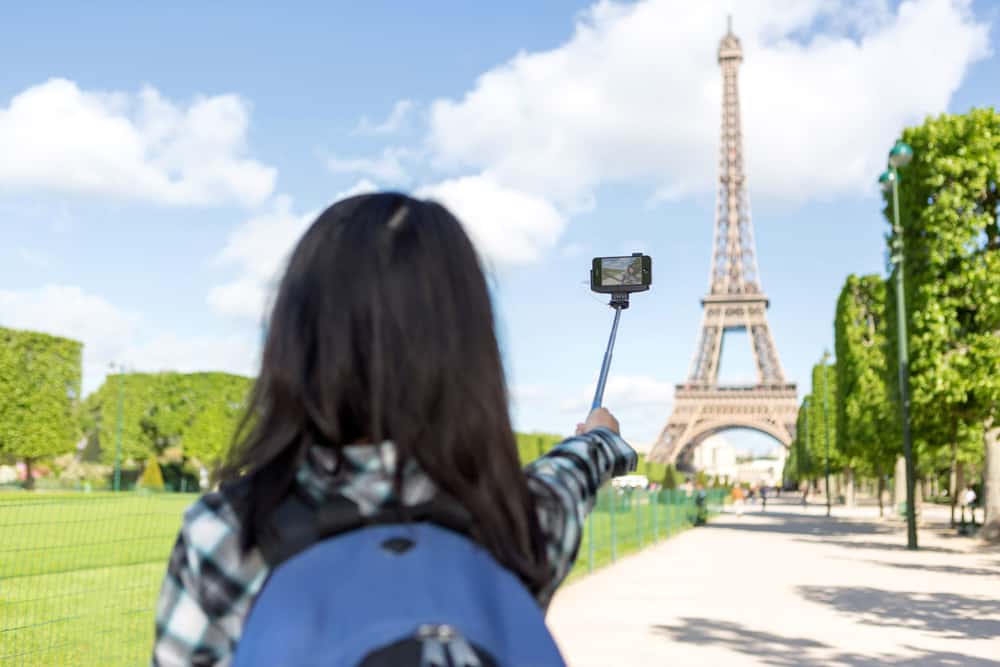 Top tip: I keep my power pack, cables and gadgets in a travel organiser bag. It's a game changer for keeping all my electronics in one place.
Are you looking for an app for travellers that's available in your language? Did you know that this application is available in over 28 languages? It clearly shows that Trip Advisor is made for travellers all across the world.
If you are unsure of your destination or need help choosing your next activity at your destination – be it your hotel, a restaurant or a museum, this app can show you highly rated places that you won't want to miss. You will receive a comprehensive list of suggestions that will assist you in making informed decisions about the places you plan to visit and genuine reviews and testimonials from fellow travellers. 
Become part of the travelling community and follow your friends and travel experts through videos, reviews, and articles on one of the best travel apps available.
Have you been having problems communicating in another language or dialect? Not anymore; we got your back! Even the most experienced travellers can't avoid language barriers in a foreign country, and we all know that communication is essential when visiting a new place. You don't need to carry print-outs or heavy dictionaries anymore; all you need is to download Google Translate.
Using artificial intelligence, Google Translate helps you translate between multiple languages on the fly, learn pronunciations of words, comprehend directions, convey messages, and so much more.
Did you know? The camera of your smartphone along with the app can help you interpret and translate texts, signs and more that you see on your way. Give it a try today!
>> Have you seen the 5 Best Travel Backpacks for Women <<
My Currency Converter can be downloaded for free from the app store. The app gives you accurate conversion rates for a diverse range of currencies. A number of currencies can be allocated below a currency pair you have chosen to track.
The app makes sure you know the latest exchange rates when you book experiences or shop, so you can correctly calculate your expenses. The app is incredibly handy and will help you at every step of your travels.
Save yourselves from fraudsters who try conning you and always get the best exchange rates by staying updated with my currency converter & rates.
HeHa is not your typical travel booking app. This platform offers a lot of exciting features to its users and is one of the top apps for trip planning.
Using this app, you can easily find super-saving deals for airport parking, hotels, and lounges. HeHa – the Holiday Extras Holiday Assistant, an extension of the app, is all you require to keep you updated with your travel details and get deals. You will get recommendations tailored for you, and it offers various options for flights, rooms, lounges, cars for hire, and so much more.
You can use HEHA as a virtual tour guide, and it will notify you when prices of items you've been eyeing drop so you can make the most of your holiday.
>> Don't forget your Travel Neck Pillow. Check out our top recommendations <<
Travel App #6 – Flight Radar 24
Is it your habit to check flight status and updates constantly? Are you someone who doesn't care about these things and doesn't get bothered by them? No matter what, Flight Radar 24 has you covered!
It is one of the most crucial apps for travellers as it helps you check if your flight status has been updated and at the same time informs you of any changes via notifications so that you don't spend time reviewing your flight details time and again. You can follow live air traffic around the world and see detailed information about each moving flight. How cool is that!
Flight Radar 24 helps you get detailed information about arrival and departure times, flight status, current weather conditions and much more from the app itself, so download it today!
Travel App #7 – Airbnb
Do you want to take your pet on vacation but don't know where to stay that is pet-friendly? You can count on Airbnb to be your partner. Travellers love it for its simplicity and convenience, which has helped grow its popularity.
This platform understands your budgets and offers multiple options tailored to your needs. You can use the app to arrange a quick last-minute vacation when you need a place to stay immediately or even for a long time.
With Airbnb, you can choose from luxurious apartments to humble couches. It has it all. It is particularly suited to backpackers who live in the moment and follow their dreams.
>> How to do Laundry while Travelling <<
Planning a picture-perfect vacation is easy with Skyscanner. Skyscanner is your one-stop shop for finding great travel deals, alluring hotel rooms, car rentals, and more anywhere in the world. 
This platform is our personal favourite and has helped me save thousands of pounds over the years. I love the feature to search for flight prices all across the world with just a click.
Want to experience a new place like a true native? Withlocals is for you! This travelling app is marvellous as it gets you in touch with a local resident from a city of your choice.
You can book local tours that are personalised and fully customised to your needs. With the assistance of local experts, you can find out about the newest historical events and learn about any place in a way that makes you feel like a true local.
Do you feel threatened by anonymous and unknown streets? Yes? Citymapper is the perfect tool for you.
In an unfamiliar city or environment, it helps you feel at ease and provide all the information you require. Within the app itself, you will find all the information you need about local travel systems, timings, fares, and so much more.
We hope our list of best apps for travellers keeps you well prepared for all your travel plans. These apps will stick by you every second of your trip and help you enjoy a pleasant vacation. So, sit back, relax and enjoy an exhilarating journey. You deserve it all!
Don't forget to pin the best travel apps for later!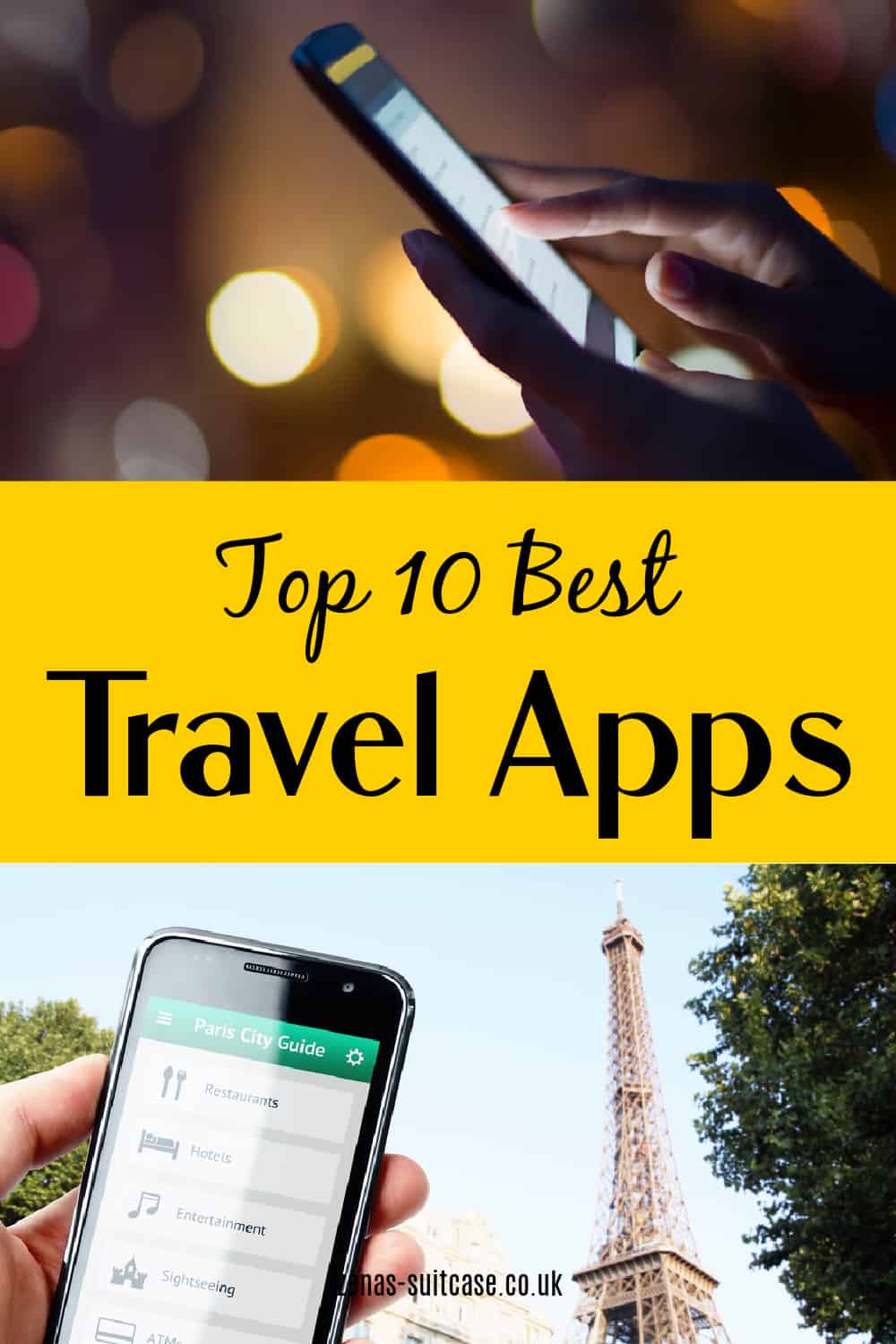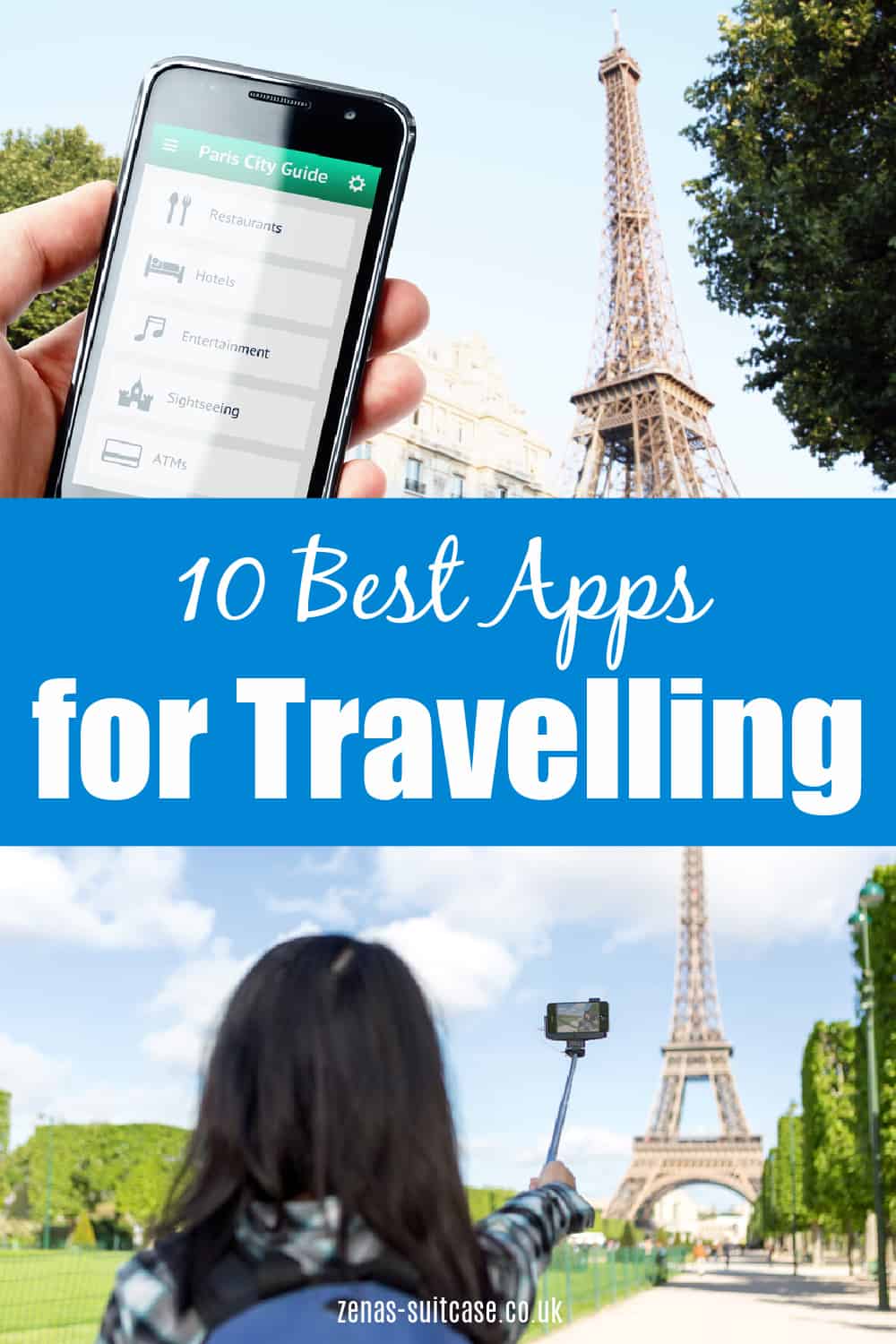 Author Name: Team Content Writing 101
Bio – Content writing 101 is the leading content marketing agency for bloggers specializing in long-form SEO blogs and content. We help websites turn visitors into customers and fans. Feel free to get in touch with us on [email protected]. Website – https://agency.contentwriting101.com