Collaborative Post
When I speak to parents who are planning their next family holiday, I always suggest going to Portugal with kids. I've been to Portugal with the family twice now, and I hope to go again when travel restrictions are lifted. My first family holiday in Portugal was to the Algarve. It was just Brook, Indie and myself on that trip, and we had a very positive experience of our time in Albufeira.
Our last kids holiday in Portugal was to the capital city, Lisbon. In fact it was our last trip to Europe before the pandemic. We have such fond memories of our time in the city, because there are such great things for kids to do in Lisbon and it's such a family friendly destination.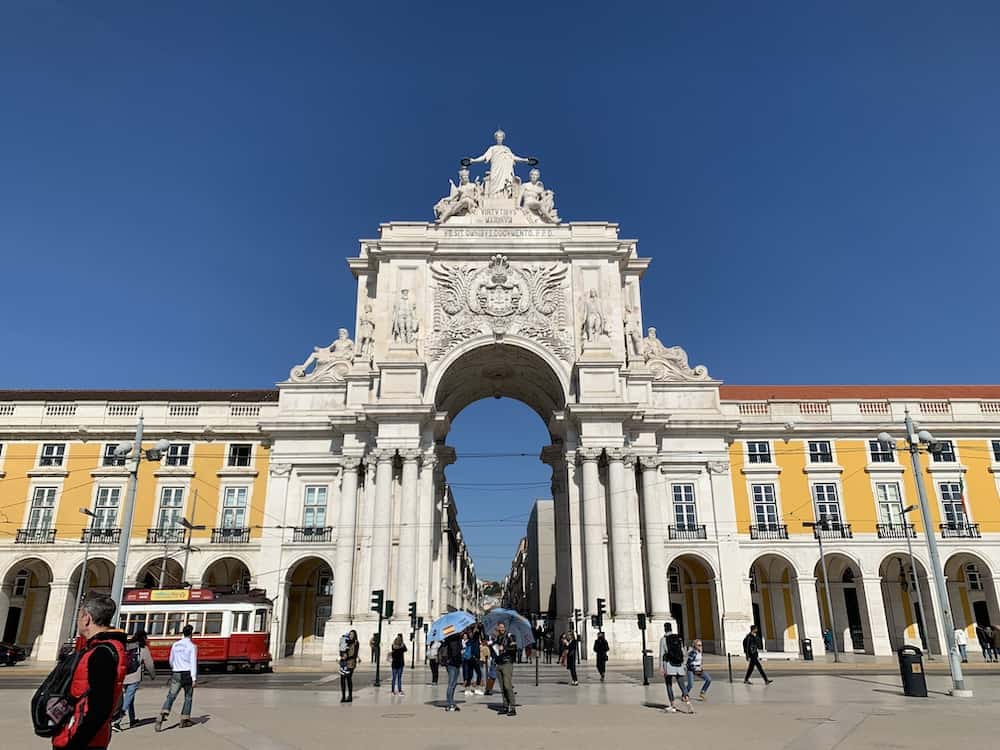 Getting to Portugal
One of the main reasons going to Portugal with kids is a great idea is because of the flight times. From most UK airports you can be in Portugal in 2 to 3 hours. Most major airports in the UK fly to Portugal. Faro is the most popular airport because it's perfect for visiting the Algarve. There are also international airports in Lisbon and Porto.
Some kids travel better than others, so flight times and transfer times can be a big issue for families. In our case it's actually Daddy who isn't great with flying, so Portugal is a great holiday destination for us. It's pretty easy to keep the kids busy on a 2-3 hour flight with books, travel games and their Fire tablets. Daddy can also cope with the travel time, even though he's a nervous flyer.
When we visited the Algarve, I was really keen to keep the transfer time down as I was travelling on my own with kids. I chose Albufeira because it had great beaches but also because the transfer time was less than an hour.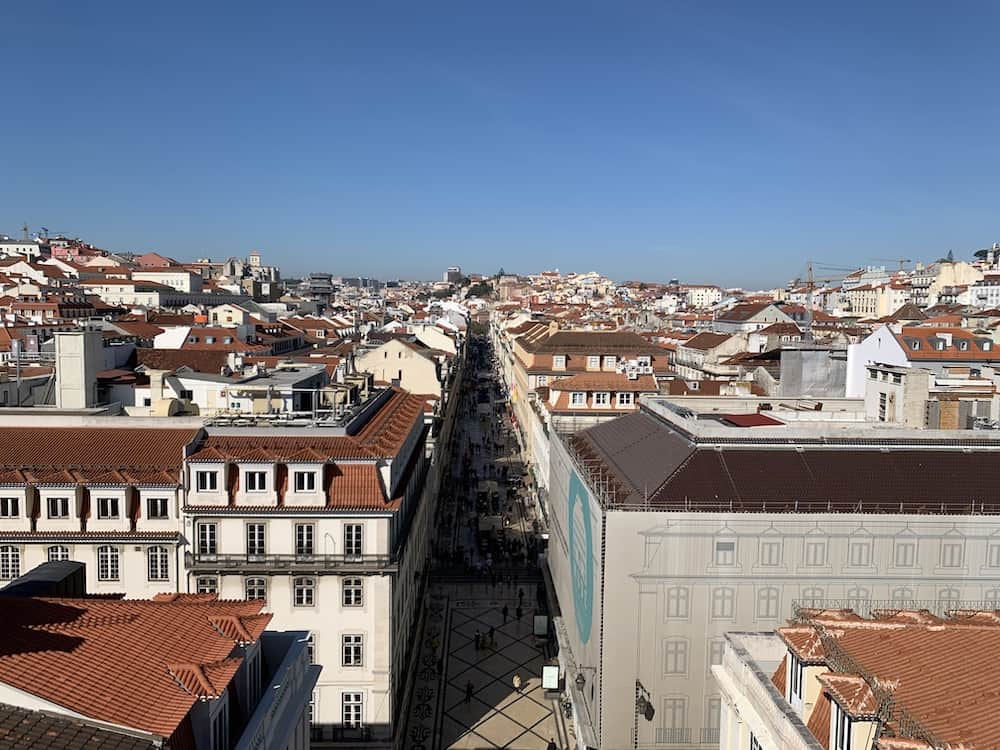 If you are going to Lisbon with kids, you will really appreciate that the airport is only 4km from the city. Public transport is excellent in Lisbon, but we found using Uber one of the best ways to get from the airport to our accommodation with kids and luggage in tow.
Porto airport is 18km from the city centre, so the transfer is a little longer if you are going to Porto with kids. The Metro is the cheapest way to travel and will take around 25 minutes. If you want a door to door service, then taxis are easily available at an affordable rate. The travel time is around 20 mins depending on where you are going in Porto.
Hiring a Car in Portugal
The next time we visit Portugal, we will definitely hire a car. It makes the transfer from the airport to the holiday accommodation so much easier. Hiring a car also gives families flexibility and lots of opportunities to explore the country. Hiring a car is a great option for the Algarve especially, especially for families staying in Lagos or Portimão who want to keep the transfer time to a minimum.
If you are keen to visit Lisbon and the Algarve, hiring a car makes this really easy to do. You can join the E1 from any destination in the Algarve, and then it's straight up the motorway until you reach Lisbon. The drive takes 2-3 hours and allows families to experience a city break and beach holiday in one trip to Portugal.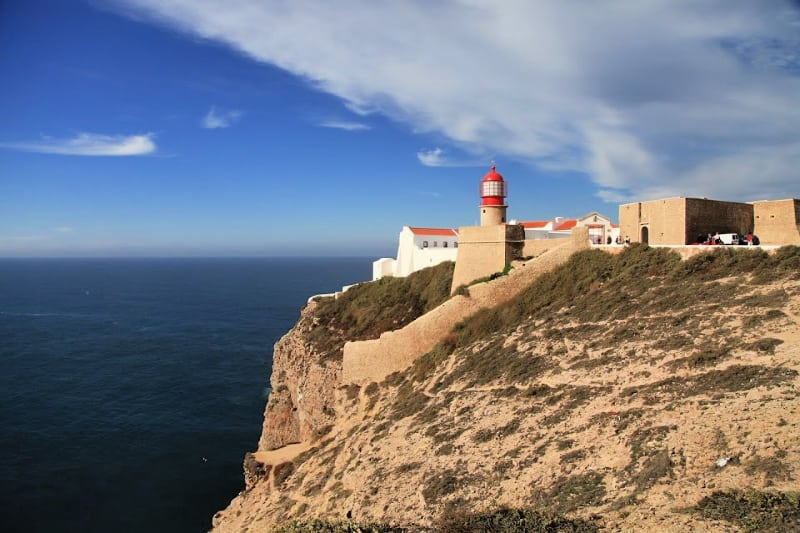 Making sure you hire the right car in Portugal is going to make such a difference to your holiday. Using a comparison website like Discover Cars will help you get the best deal possible. It's also important to make sure you get the most suitable vehicle for your holiday. A cheap hire car might be great, but will you be able to get everyone in and will your suitcases fit in the boot?
Don't leave it until the last minute either. Book your hire car when you book your holiday. The more in advance you can book your car hire, the better deal you will get.
Another tip is make sure you know all the costs involved. As well as the car hire, there may be taxes and insurances you need to consider. Also think about whether you need to hire car seats. You will also need to budget for a refundable security deposit, so make sure you take your credit card with you.
When you are deciding which hire car to book, pay attention to where you need to collect your car from. Some cars can be collected from the airport carpark. There are some hire cars that you need to get a transfer from the airport to their off site car parks. If you are visiting Portugal with kids, you may not want to travel too far to pick up your hire car before you get on your way.
Always check carefully what documentation your car hire company needs before collecting your car. It is not uncommon for you to have to provide your voucher, driving licence, ID as well as your credit card. Keep all these details in your travel wallet to avoid stress and delays at the reception.
Where to Stay in Portugal with Kids
When I first took the children to Portugal we stayed in a budget friendly all inclusive hotel in Albufeira. You can read all about it here. That experience taught me that it's worth spending a little extra money on where you stay. I'd also highly recommend looking at self catering accommodation, which is a very flexible option for families.
>> Get the latest prices the Algarve here <<
If you are heading to the Algarve, and have younger children, Carvoeiro, Tavira and Praia da Luz are known to be quieter resorts with beautiful family friendly beaches. For families with older children, Lagos, Vilamara and Albufeira offer a little more atmosphere for keeping teens happy.
When we stayed in Lisbon we booked a 2 bedroom self catering apartment and it suited us very well. We had the flexibility of being able to eat out when we wanted, while also being able to cater for our fussy kids at home if the need arose, especially when some downtime was required.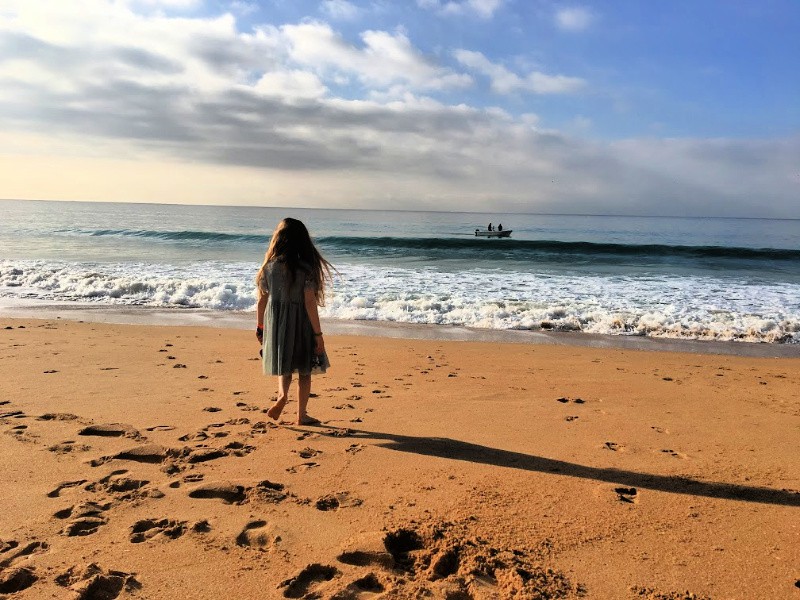 My best advice for planning where to stay in Portugal with kids, is to make a list of the things you want to see and do on holiday. Also think carefully about what you need from your accommodation, whether it's a swimming pool, kids clubs, near the beach or wifi.
Having this information to hand before you book your holiday accommodation will help you pick the best place to stay for your family. Spend some time reading reviews left by families who have stayed there too. It's a great way to get a feel for the experience people with kids are having at the hotel or the accommodation you are thinking of booking for your stay.
Portugal Weather – When to Visit
If sunshine is high on your list of must haves then Portugal is going to be a great place to spend your family holiday. We visited the Algarve in January and found the weather to be exceptionally mild. The girls and I were quite happy spending some time on the beach during our stay, even with a little breeze coming off the sea.
The summers are very warm and dry in Portugal, so perfect for beach loving families. If you enjoy playing in the sand and water based activities, you will have a fantastic family holiday on the Algarve.
The cities don't benefit from the sea breeze, so they can become very warm especially in July and August. If you like to take city breaks with kids, the shoulder seasons might be more comfortable or even winter time. We visited Lisbon in February, and this worked really well with kids.
Is Portugal Family Friendly?
Portugal is an incredibly family friendly place to visit and is known for offering a very warm welcome to children. If you take Lisbon for example, there is so many things to do with kids. As well as the cultural attractions, there is a fantastic science museum, cable car and incredible aquarium for interesting places to visit.
Across Portugal, you'll find plenty of family friendly attractions. Kids will love walking the medieval walls in the city of Obidos, visiting the colourful castles of Sintra or a visit to the caves Grutas de Mira de Aire. Wherever you decide to visit in Portugal with kids, check to see if you can buy a tourist card. These are a great way to save money and will provide entry to all the major tourist attractions.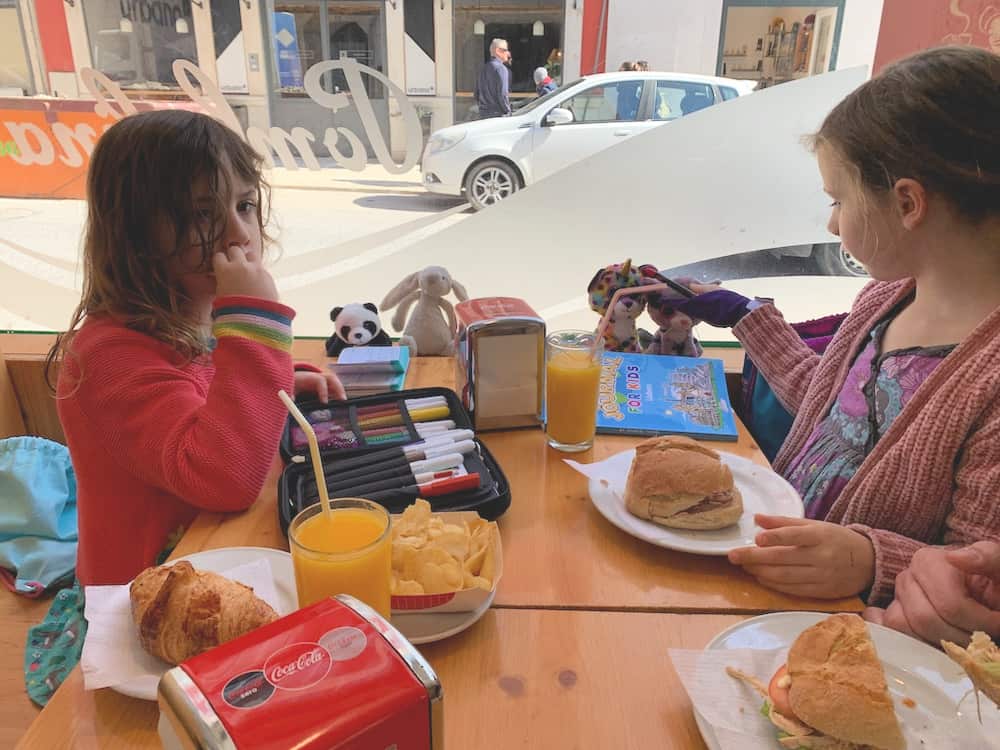 The cafes and restaurants are very accommodating of children and we found the food to be family friendly. The places we visited were all happy to accommodate any specific requests we had, especially about the kids' food. There's also plenty of choice in Portugal when it comes to places to eat. We wouldn't stay in all inclusive holiday accommodation in Portugal again, as in our experience there's lots of reasonably priced places to eat with child friendly menus.
How much does a Holiday to Portugal Cost?
Our experiences of going to Portugal with kids were before the pandemic, but we found that there are deals to be had. If you can book your holiday to Portugal well in advance, and shop around, you are going to make the biggest savings. We also found that booking flights, holiday accommodation and car hire separately was the best way to keep the cost of a family holiday in Portugal within budget.
We found lots of self catering apartments in Lisbon suitable for families for a range of budgets. It's easy to find accommodation in Portugal that meets your needs, and to compare all the options you find to get the best price. In a world where a holiday to Portugal may not go ahead, always check the cancellation policy too.
Final Thoughts
If you are planning on going to Portugal with kids at some point in the future, my main tip is to get that holiday booked now. Book your flights, accommodation and car hire, but make sure they all have good cancellation policies in place. Booking your holiday now, even for 12+ months time, will secure you the very best prices, but if it is cancelled you will want to know that you will receive a full refund.
Also, check the travel requirements for leaving and returning to the UK and do the same for Portugal too. You might need to carry out PCR tests before you leave and when you return from your holiday. These may also incur separate costs that will affect your holiday budget. Always follow the government guidance both for the UK and Portugal to ensure you and your family can enjoy your holiday safely.
Do you have any more tips for visiting Portugal with kids?