Planning activities for the family at Christmas is one of the things that makes this time of year special. If you are looking for events and activities in Nottingham this Christmas, you will definitely not be disappointed. There are plenty of things to do in and around Nottingham to get you and the kids in the festive spirit. We have put together this list of places to visit to help you get your Christmas planning under way. Where will you be heading this Christmas?
Christmas Village at Trinity Square
Where: Trinity Place, Trinity Square, Nottingham, NG1 4AF
Dates: Monday 15 November – Friday 31 December 2021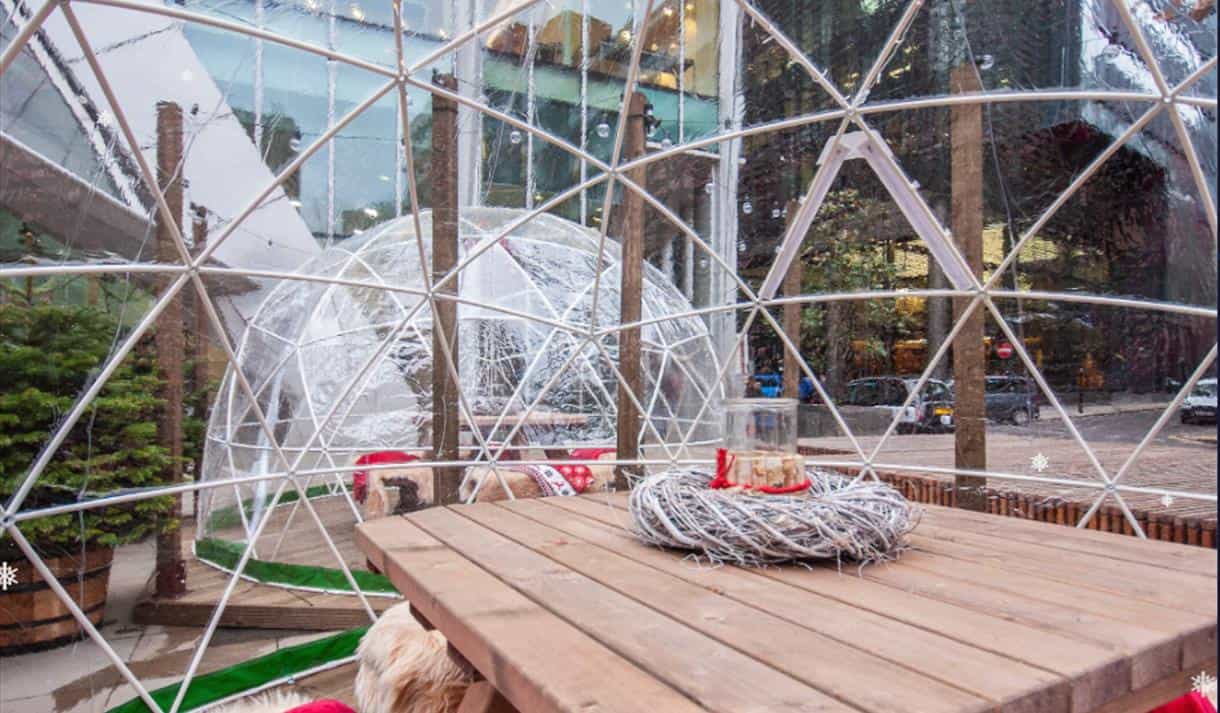 Festive events will also spread to Trinity Square this year, where a specially-constructed Christmas Village with a number of food and drink options will see visitors entering via a Christmas Tree-lined entrance leading to a winter-themed setting that features a number of igloo-style glass domes.
North Pole Experience at Thoresby Park
Where: Thoresby Park, Thoresby, Newark, Nottinghamshire, NG22 9EP
Dates: Saturday 13 November – Thursday 23 December 2021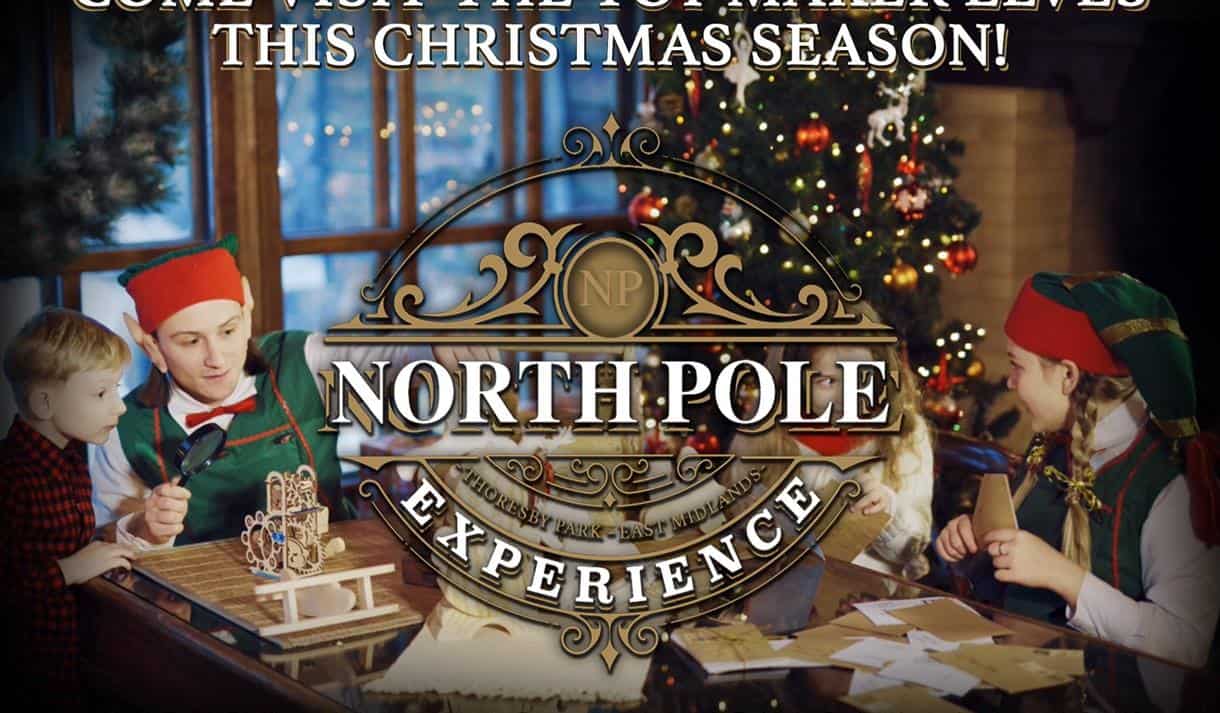 The North Pole Experience is a festive adventure for all the family and guarantees a Christmas experience to remember.
With the power of believing and a sprinkle of Christmas magic, help Thoresby's Elf return back home to the North Pole, but not before helping them look for the secret portal! If you succeed in making your way back to the North Pole, this is where your festive adventures begin!
Explore the Village Square, meet the wonderful village Elves, be dazzled, entertained and amused by the magical sights and sounds and the things to discover and do.
Visit Mr Jingle at the North Pole Post Office to write your letter to Father Christmas and build your very own toy in the Toy factory. Make sure you follow the sweet festive aroma of steaming hot chocolate and tasty food at Madame Candycanes Food Court to find yourself something delicious for meandering through the village.
A trip to The North Pole and the North Pole Village would not be complete without visiting Father Christmas in his woodland cabin. Be sure to tell him all about your adventure
Christmas at Belvoir Castle
Where: Belvoir Castle, Belvoir Castle, Grantham, Leicestershire, NG32 1PE
Dates: 15 November 2021 – 2 January 2022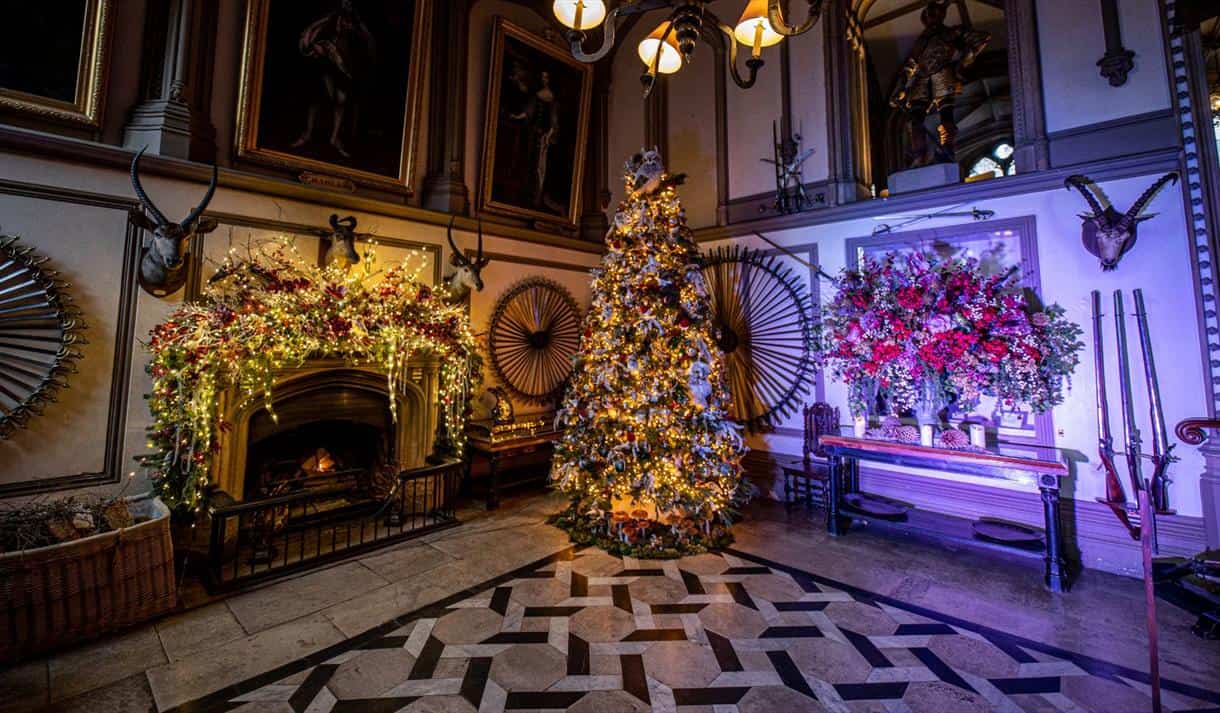 Experience the magic of a colourful Regency Christmas, crafted by Belvoir Castle's award winning designers, in one of the finest surviving examples of Regency architecture to be found anywhere in the world. Step back in time as you travel through the Castle and witness the wonders of Christmas past. Brand new for 2021, Enlightened comes to Belvoir this winter. The grounds will be transformed into a magical illuminated light trail for visitors to enjoy with all the family. Book now to see mesmerising light installations and enchanting moments along a specially crafted route for Belvoir visitors this winter.
Dine with Santa at Rufford Abbey Country Park
Where: Rufford Abbey Country Park, Ollerton, Nottinghamshire, NG22 9DF
Dates: Every weekend 4 – 19 December and everyday 20 – 24 December 2021
Dine with Santa at Rufford Abbey Country Park this Christmas!
Breakfast Time: 8.30am – 10.00am
Here's what's on the menu for breakfast with the jolly great man in the red suit…
Yummy Breakfast Fry Up with a selection of toast, waffles, muffins and unlimited tea, coffee and juice.
Lunch Time: 12.00pm – 1.30pm | Tea Time: 3.30pm – 5.00pm
Here's what's on the menu for lunch or tea with the jolly great man in the red suit…
A festive themed platter of treats.
Christmas at Wollaton Hall
Where: Wollaton Hall, NOTTINGHAM, Nottinghamshire, NG8 2AE
Dates: Friday 26 November 2021 to Sunday 9 January 2022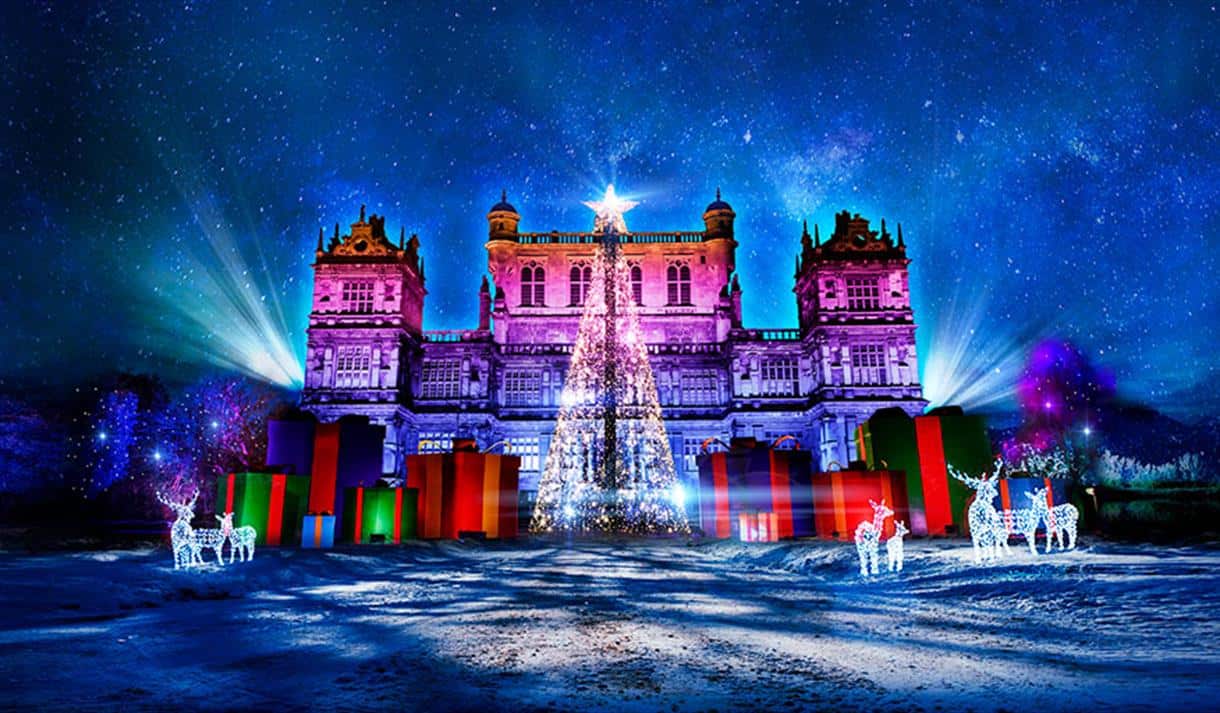 After a sensational debut, Christmas at Wollaton is back in 2021. The seasonal classic with a contemporary twist is fast becoming an annual tradition.
As twilight descends, Wollaton Hall and Gardens once again promise a visually stunning multi-sensory experience as they become an enchanting world of light and music.
New for 2021
Brand-new trail
The park will bring new smiles of delight as it is transformed into a magical wonderland set to captivate visitors with awe inspiring illuminations.

There are two new packages for this year's event to make it even more special and memorable.
Twilight Viewing Packages include an entry ticket (4pm), car parking, and a drinks voucher for a mulled wine, or a hot or cold beverage of your choice.
While a VIP Terrace Bar Ticket includes entry, access to the exclusive Terrace Bar, as well as a priority entry timeslot, and drinks voucher.

Regular tickets (including Residents' discount) are also still available.
Santa Steam Trains
Where: Mere Way, Ruddington, Nottinghamshire, NG11 6NX
Dates: Wednesday 1st December 2021 – Friday 24th December 2021
Make your Christmas extra special by joining us on our Santa Steam Trains. It's the perfect start to your family Christmas…
We're delighted to confirm that Santa will be back at the Great Central Railway this year, and he'll be visiting passengers in our beautifully restored compartment coaches this year to allow for social distancing.
Pre-booking is essential for our Santa Express.
Santa has swapped his sleigh for a fun filled journey on an enchanting steam train. Ride on board our award winning Santa Specials and let Father Christmas surprise you with a an exciting present at your seat and a chat with the man himself! We look forward to welcoming you for some pure festive magic.
Santa is really looking forward to seeing all the children again and will visit each compartment during your Santa Express journey, to help Santa please make sure you fill in all the details when you book your tickets.
For this year only, our Santa Express trains will be departing from Quorn & Woodhouse Station, LE12 8AG, with departures as per the timetable below.
Tickets start at £69.00 for a compartment for up to 4 people and £76.00
Nottingham Christmas Market
Where: Old Market Square, Nottingham, NG1 2BY
When: Monday 15 November – Friday 31 December 2021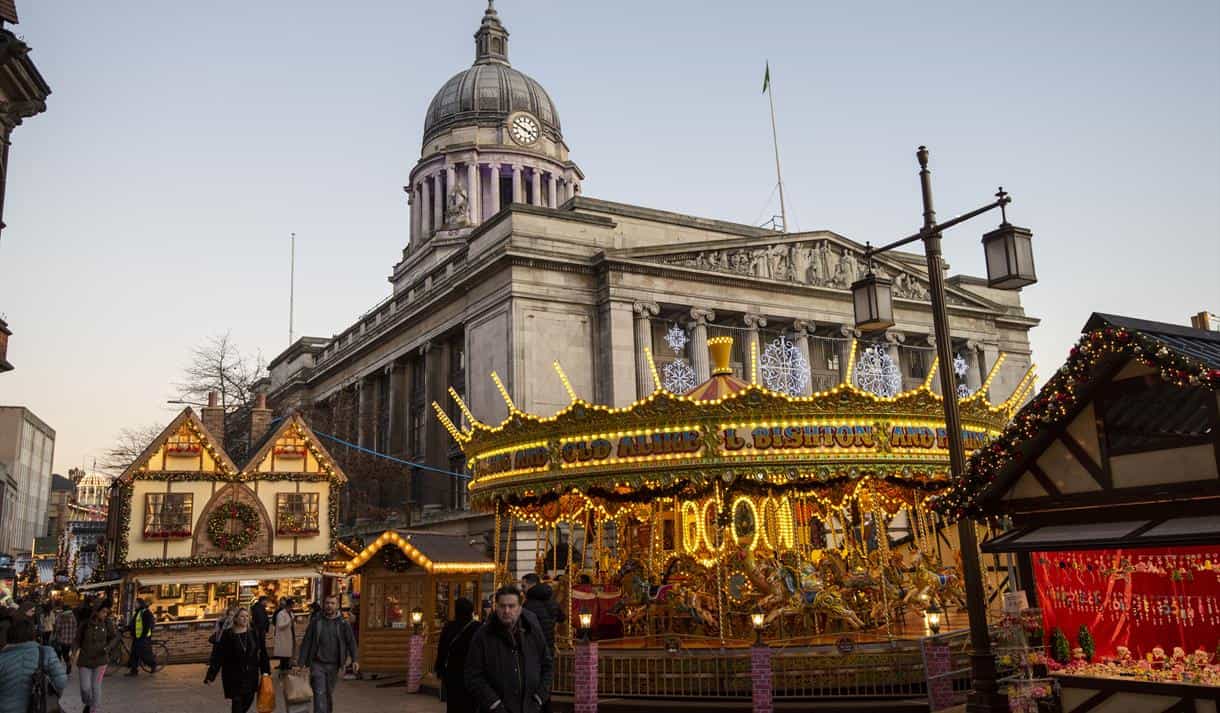 Christmas is back in Nottingham and this brings the chance to do some shopping while soaking up the amazing Christmas atmosphere.
Traditional chalet style market stalls will be trading along Long Row and Smithy Row offering a chance for some alternative Christmas shopping with a choice of gifts, crafts, and speciality food.
Christmas Adventure Quest at Bolsover Castle
Where: Bolsover Castle, Castle Street, Bolsover, Derbyshire, S44 6PR
When: Weekends from 27 November 2021 – 23 December 2021 | 10am – 5pm
Daily from 26 December 2021 – 2 January 2022 | 10am – 5pm
Head to Bolsover Castle for a fantastical day out this festive season. Explore Bolsover Castle with their festive family-friendly adventure quest. Follow the trail, find the clues and discover the hall's amazing stories and secrets.
The Christmas Time Tangle at White Post Farm
Where: White Post Farm, Mansfield Road, Farnsfield, Nottinghamshire, NG228HL
When: Saturday 27 November & various dates throughout December 2021
It's Christmas at White Post Farm but the North Pole is in a state of emergency!
As you all know, Santa uses a magical time machine to stop time on Christmas Eve, but something has gone wrong…
The time machine has malfunctioned – instead of stopping time, it's going back in time! You might just be our only hope – will you help Santa fix his time machine before it's too late!?
Head to the North Pole Time Machine – get ready to take a look and see what needs to be fixed. Be careful – if the time machine turns on there's no knowing where you'll end up!
Maybe you'll meet a Viking, maybe you'll meet an elf…
… perhaps you'll see a shining knight, or even the man himself!
With tasks to complete, and characters to meet you've got a long journey to make – you can do it, jump in to it, the whole of Christmas could be at stake!
Outdoor Nutcracker Trail at Newstead Abbey
Where: Newstead Abbey, Ravenshead, Nottinghamshire, NG15 8NA
When: Saturday 27 November 2021 – Monday 3 January 2022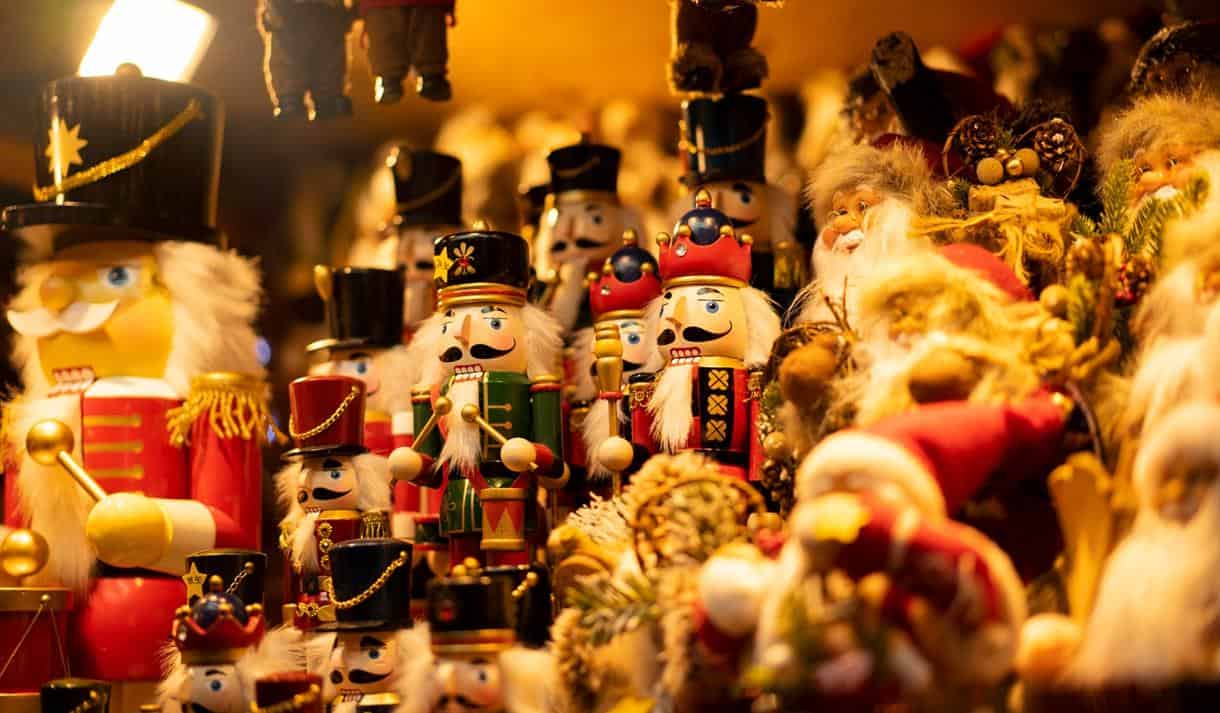 Pick up your Nutcracker Trail at Newstead Abbey and use the map to find the hidden nutcrackers around the park and gardens. The Christmassy trail includes a festive gift!
The trail is available at entry points, including gate, shop & café.
Site entry & car parking charges apply.
Copper Entertainment presents Wonderland!
Where: First Floor, (Old Disney Store), Victoria Centre, 303 Victoria Centre, Nottingham, Nottinghamshire, NG1 3QN
When: Wednesday 17 November – Thursday 30 December 2021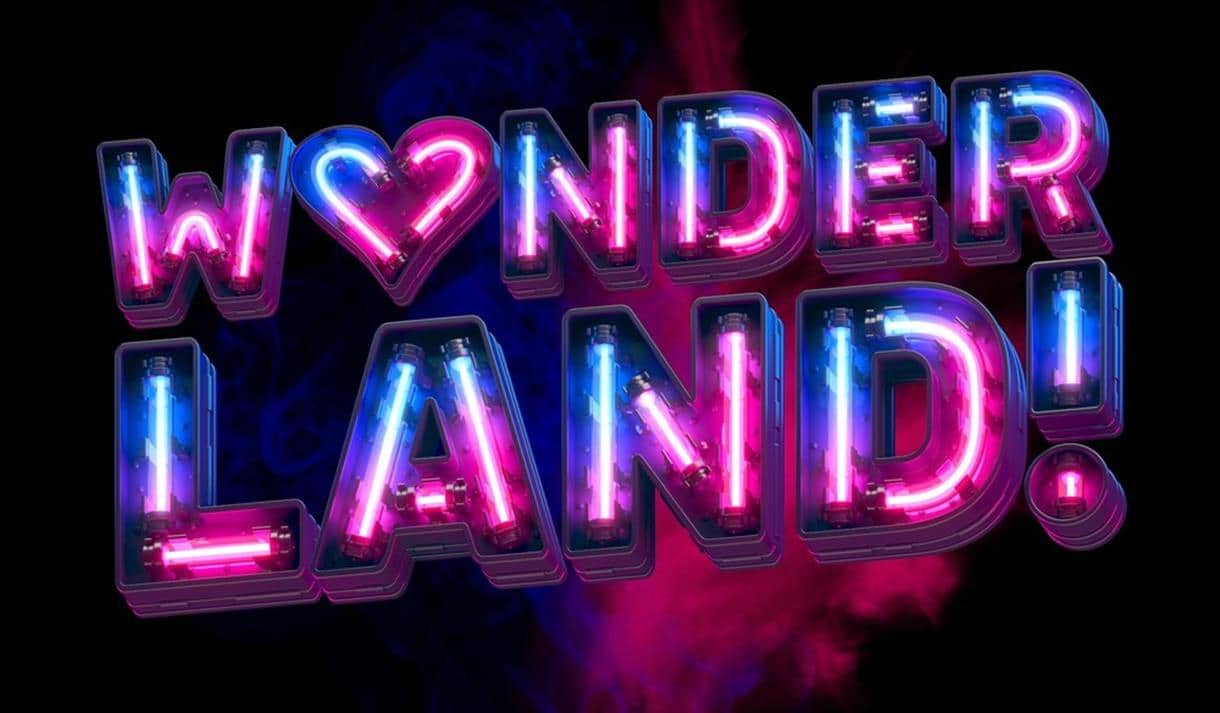 This captivating immersive experience in the heart of Nottingham will certainly bring an hour of excitement for anyone looking to get their hands on the Queen of Hearts tarts!
This new version of Wonderland, dystopian and mad, will have you chasing the White Rabbit, stopping by for tea with the Hatter and narrowly avoiding a decapitation by the Queen of Hearts herself!
Copper Entertainment is bringing the joy of live entertainment into Nottingham's Victoria Centre by transforming an empty retail unit into an immersive theatre where audiences can journey through this Lewis Carrol family favourite.
The new adaption sees a modern take on classic characters, a new soundtrack and a one of a kind immersive experience. The show breaks down those traditional theatre walls transporting audiences into the completely magical, madness of Wonderland.
Take an hour-long journey through dance, puppetry, music and comedy. Featuring professional performers, fantastic costumes, beautiful scenery and a brand new set of musical numbers.
Tickets are extremely limited so book now or it'll be OFF WITH YOUR HEAD!
Which of these Christmas activities will you be visiting in Nottingham this Christmas?