I know it feels like Mother's Day was literally 5 minutes ago, but we are keen to get you ahead of the game. We're determined to help you make Sunday 19th June very special with the very best gift ideas for Father's Day this year. Whether it's the top personalised gifts for him or the very latest must have gadget we are sure you will find the best gift for Father's Day in our latest gift guide.
Dad's deserve to be honoured with a special Father's Day gift, so if you just want to say thank you for being awesome or your Dad has done something above and beyond incredible for you this year, let's make sure he knows it with a memorable gift.
Before we dive in, take a minute to think about your Dad. Choosing the right presents for Dad start with thinking about his hobbies, his favourite things and anything else he might be into, whether it's food, drink or something like gardening. This will always help you pick the best Father's Day gift, whether you choose something personalised or opt for a unique experience.
Now you've got a picture of your Dad firmly printed in your mind, lets crack on with the list Father's Day gift ideas:
Personalised Wristwatch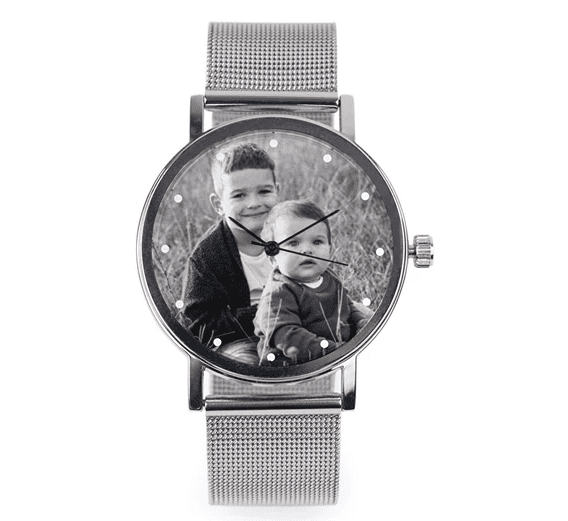 If this is the year to treat your Dad to a wristwatch on Father's Day, then it's a great opportunity to give him a unique and memorable gift.
You can personalise a stunning watch with a precious family photo for an incredibly special gift. He will thoroughly enjoying checking his new time piece for many years to come.
Food Hamper
Some Dad's are complete foodies, so this gift idea is a no brainer. He will love discovering all the tasty treats inside a personally selected food hamper. You can find everything from afternoon tea to Italian inspired hampers to spoil your Dad with this year.
If you want to make this Father's Day present extra special then why not create your own food hamper with all your Dad's favourite treats.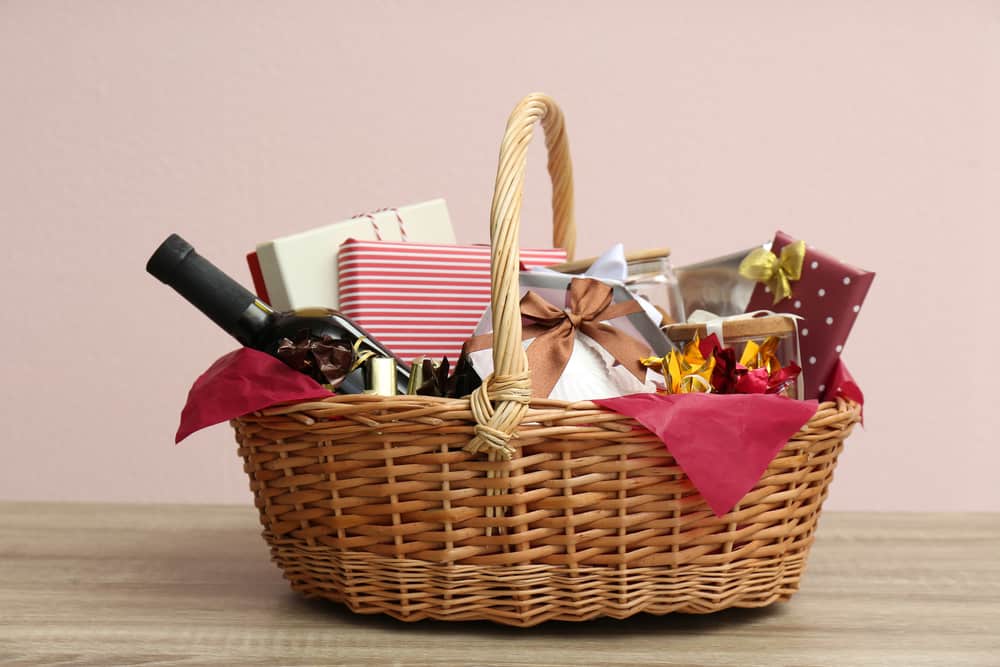 Luxury Chocolates
We know that there are some Dad's out there who have a bit of a sweet tooth. If your's is one of them why not treat Dad to some very special luxury chocolates. Perhaps he has a favourite brand he already loves, or maybe it's time to introduce him to a new chocolatier.
Whether it's a box of milk or dark chocolates, look for an option to add a personalised message or even design a special label to commemorate Dad's special day.
Engraved Beer Tankard
Some Dad's enjoy nothing more than a glass of their favourite beer while soaking up the sunshine in the garden or along side a home cooked Sunday lunch, so a personalised tankard will make the perfect gift for him.
We are sure that Dad's special glass will be his go to receptacle for many years to come.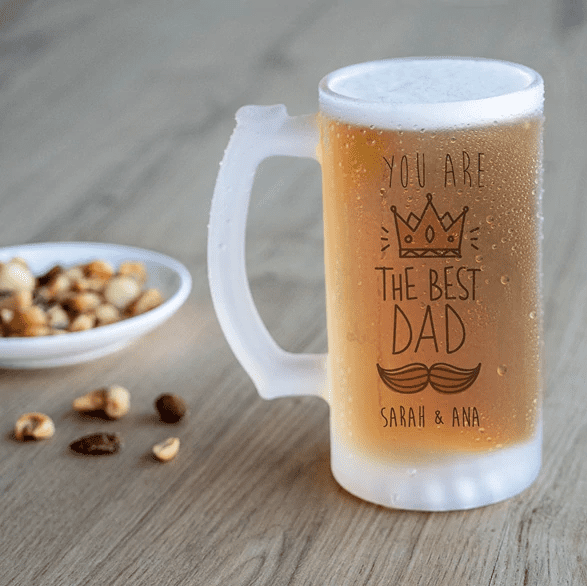 Photo Printed Mug
If the special Dad in your life doesn't already own a photo printed mug, then this could be the year to create a memorable gift for him. Often you can add a few personal photos to a ceramic mug alongside some personally chosen words, to create a very individual gift for Father's Day.
Whether he takes it to the office or it becomes his favourite mug for his morning brew, he's sure to treasure it every time he uses it.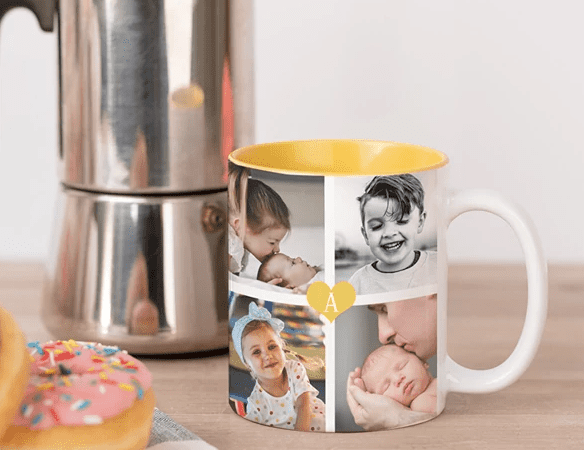 Funny Socks
A pair of personalised funny socks are perfect for the Dad who doesn't take himself too seriously. You know the kind we mean, the Dad who's always telling bad jokes and owns one too many loud shirts.
He's the one who will really appreciate a few pairs of cool socks landing in his underwear drawer this Father's Day.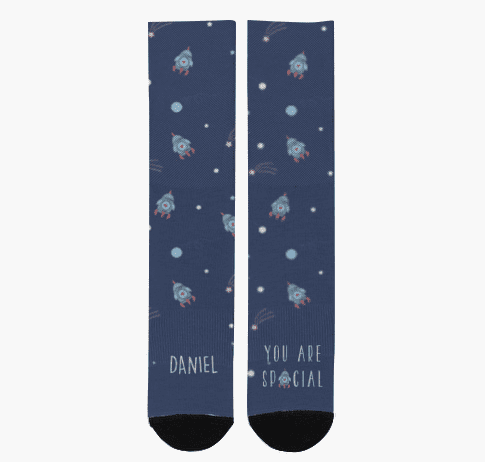 Arm Chair Caddy
This is the Father's Day gift your Dad didn't know he needed. If you are fed up with Dad searching for the lost remote control then this arm chair organiser will solve this and many other Dad problems.
Not only will he have somewhere to keep his remote controls, mobile phone and much more but they will all be in arms reach safely stored on his favourite comfortable chair.
Which is the Best Father's Day Present for Your Dad?
We hope you are feeling inspired to treat your Dad to an extra special gift this year with our list of fun present ideas. Saying thank you for being a special Dad will be something he is sure to treasure, whether he's a foodie Dad or a funny Dad. Let us know in the comments below which present best suits the Dad in your life and why.