Do you realise that your honeymoon planning shouldn't be a source of financial strain? After all the expenses and and possibly challenges you have been through with the wedding, the honeymoon should be your time to cherish each other's company in a romantic getaway! 
You must be dreaming of hitting the sandy beaches to frolic on the sand, or maybe you are willing to solemnise your marriage in a brave outdoor adventure, like on a cruise for example. However, searching for the perfect wedding venue isn't the sole source of stress before exchanging vows; it turns out the honeymoon getaway is the major source of financial stress for most couples too. 
With the average honeymoon costing couples around $5000, continuing this celebrations after the big day can add a significant amount of financial stress to newly married couples. So, to help you out, here are the top 4 ways to avoid financial stress during your honeymoon. Let's get started!
Create a Budget
It is definitely possible to honeymoon on a budget, and getting creative by combining your nuptials with the honeymoon, like having a cruise wedding, can be a great way to kill two birds with one stone, so to speak. So, to avoid financial stress due to the honeymoon, look at your finances and plan in advance. Think about how much you can spend considering other financial outgoings for the wedding and your other ongoing commitments. 
Keeping your honeymoon budget in a savings account is going to be super important. It's also going to help keep on top of your budget to plan how much you wan to spend on things such as activities, accommodations, transportation, and food and drink. 
Shop for Deals
You will have to do some comparison shopping to save money while planning a honeymoon and to help your budget go further. The package deals that bundle your flight and hotel costs together could be a great way to save money for those who're planning for a budget-friendly honeymoon. On the other hand, another top tip to cut costs is planning a honeymoon during off-seasons. 
Build a Honeymoon Fund or Registry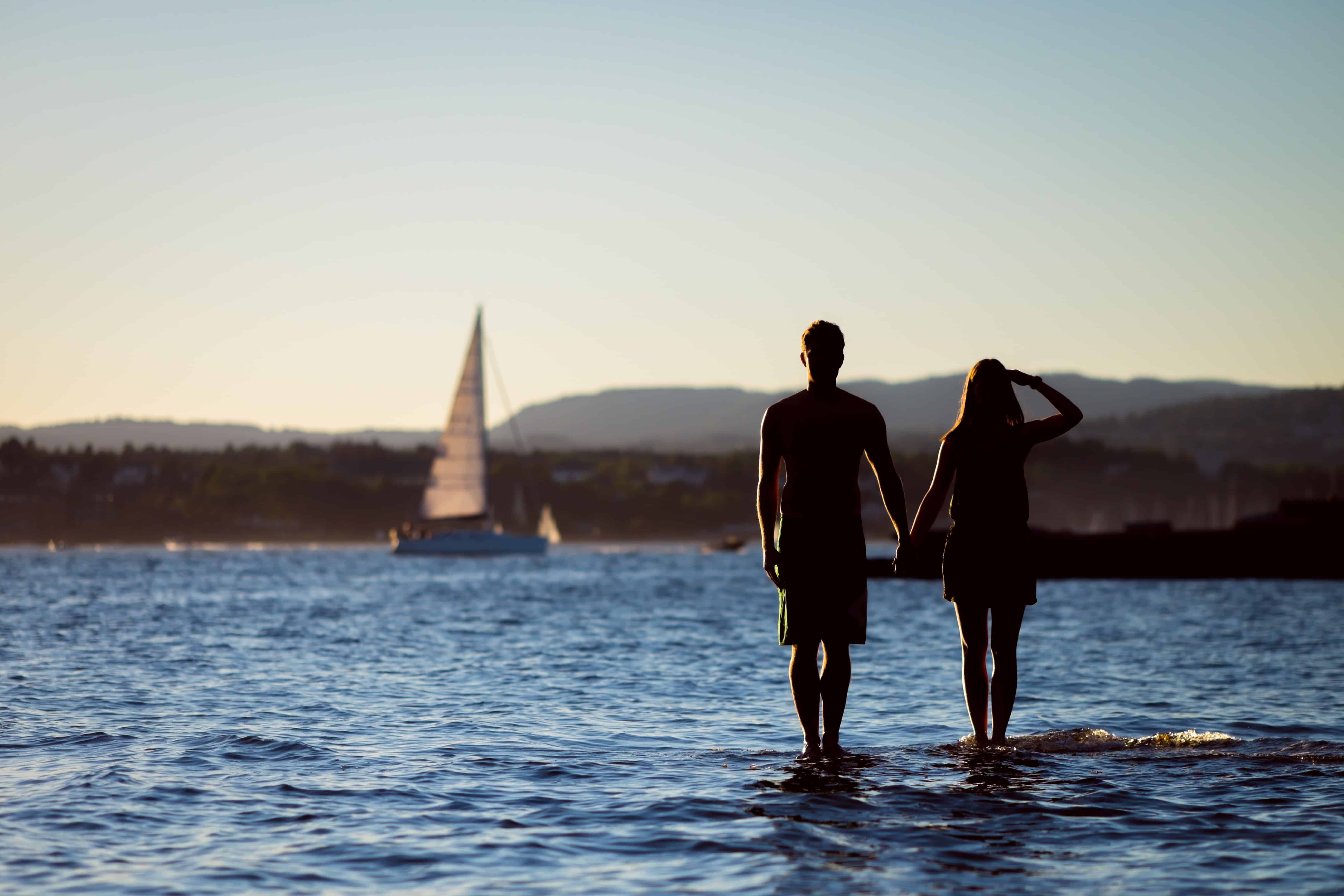 A common extension of the wedding gift list is a honeymoon registry. You can start a cash or gift fund at the leading retailers or sites specializing in helping couples in paying for their ideal honeymoons.  The idea is that you can ask your friends and family to contribute to help with the budget for your honeymoon.
Sites like "The Knot Cash Funds" or "Honeyfund" are the perfect examples of starting a fund for your honeymoon, where the wedding guests can provide cash gifts towards your honeymoon funds. 
Maximise Credit Card Benefits and Rewards
Did you know one of the most used travel credit card rewards is free checked bags while flying? Using things like this can mean more money for dining out or activities. Do you have a rewards credit card? Knowing what travel rewards you can claim could make a huge difference to your travel budget! Contact your card issuer to confirm the availability of the points on your card so you can redeem them for extra travel cashback or discounts.  
Conclusion
To conclude, it is possible to have your honeymoon in a dream location without all the financial stress if you follow the our travel tips. By creating a honeymoon budget and planning accordingly, you can create great memories which you will be reminiscing for many years to come!