Low Cost Holidays is an online travel agent that offers a wide range of travel options for all kinds of holiday makers and travellers.  We used the Low Cost Holidays website to book our recent family holiday to Costa Brava.  If your thinking about booking a holiday with Low Cost Holidays find out how we got on.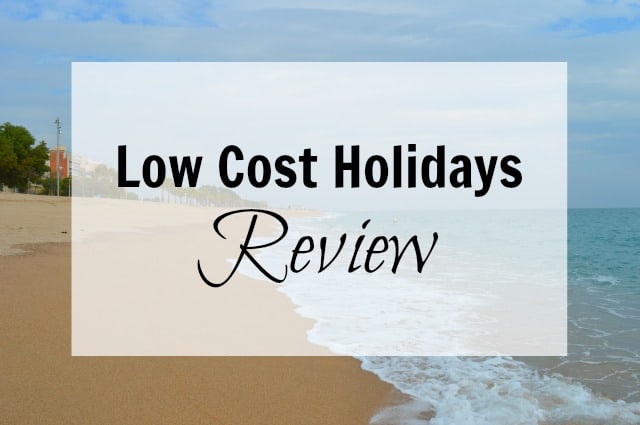 First Time Booking With Low Cost Holidays
I hadn't booked a holiday with Low Cost Holidays before, but after doing a lot of research into my chosen holiday they were offering the best price for the week we wanted to travel and where we wanted to travel to.  Price is important for us when it comes to booking a holiday.  I like to get value for money, and my husband gives me a tight budget to book our holiday with!  It becomes my personal challenge to find the best deal for our money!
I'd wanted to visit Costa Brava for this holiday and decided on the relatively quiet destination of Pineda de Mar. As a family with small children, we wanted a nice location with a reasonable transfer time, access to lovely beaches and a town we could explore. I'd looked at quite a few hotels, and decided that the Hotel Stella & Spa would suit our requirements. It had particularly good reviews for food, which played a big part in our decision to choose staying there for our holiday.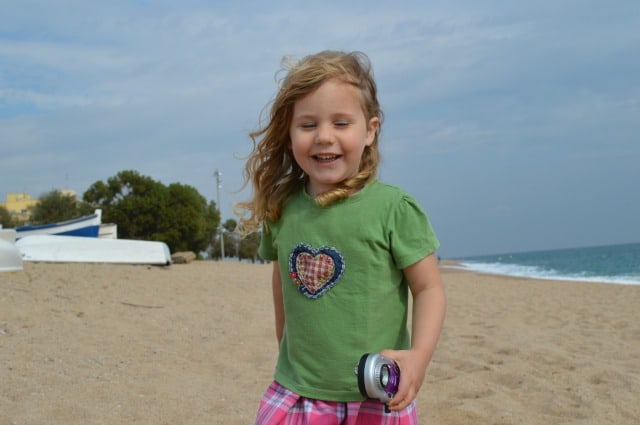 Great Value Holiday
The booking process on Low Cost Holidays is really straightforward. It takes you through all the aspects you may want to purchase for your holiday for you to select and create a package that's suitable for you.
We chose flights, hotel with all inclusive option and a shuttle transfer for 2 adults, a child and an infant. The price also included 2*15kg hold bags, hand luggage and a pushchair for the 1 year old.  The total cost for a week stay in Costa Brava in October was £950 (not half term week).
The flights were with Ryan Air, and we left the UK at 9.35am. A good flight time for travelling with children. Our flight with Ryan Air to Barcelona was slightly delayed leaving the UK due to foggy weather, which couldn't be helped.
The Shuttle Transfer Wasn't Ideal
As we landed a little later than expected in Barcelona, we had a long wait for our shuttle transfer to Hotel Stella & Spa. We waited over an hour for a coach to take us from Barcelona airport to Pineda de Mar. This wasn't ideal with 2 small children who were tired and over excited. It's made me think about the benefits of taking a private transfer next time.
Once we were on our coach, the transfer to Pineda De Mar took about 45 minutes. This wasn't too bad at all. We were dropped off at the end of the street that our hotel was on, which felt a little bit mean of them.
We were the only family being dropped off in Pineda De Mar and there wasn't an issue with coaches pulling up outside the hotel. The hotel was only a couple of hundred metres from the bus stop, but when you've got children, pushchairs and suitcases to navigate, it would have helped no end if we had been dropped door to door.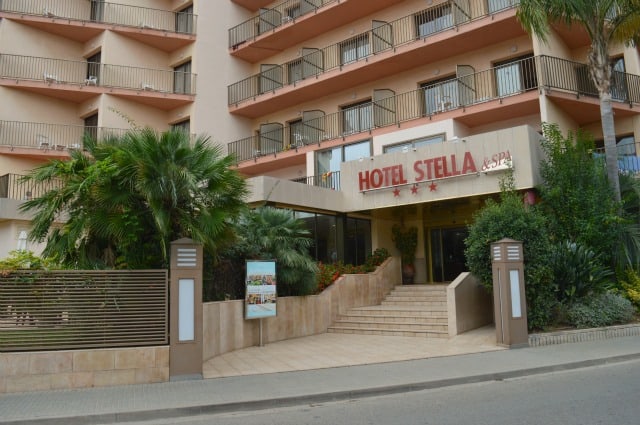 It would have also been helpful if the driver would have pointed out our stop for the return journey as we waited on the wrong side of the street for our transfer back to Barcelona airport.
When we arrived at Hotel Stella & Spa, our check in went smoothly, and everything was explained to us about our booking.  Low Cost Holidays provided us with all the holiday vouchers we needed for our transfer and check in, and the Hotel Stella & Spa had received the exact details we had supplied in our booking.  The Low Cost Holidays description of Hotel Stella & Spa was accurate and it was exactly what we expected.
Would We Book With Low Cost Holidays Again?
Despite the minor hiccup with the transfer part of our journey I was really happy with our booking with Low Cost Holidays in terms of value for money, an easy online process and the variety of holiday options available.
I would happily book a holiday through Low Cost Holidays again if they offered the best price for our family holiday or trip.  Stay tuned to the blog to find out about our experience at Hotel Stella & Spa and Pineda De Mar!
We booked and paid for our holiday with Low Cost Holidays and have received no incentives for writing this post.