This week I've downloaded a new messenger app called Tengi to keep up with my blogging friends.  I had never heard of it before, but I'm all for a free messenger service that allows me to keep up with people at home or while I'm on holiday.  This app is a little bit different to other messenger apps you may be using though.  Tengi has an awesome weekly draw with prizes of up to £10,000.  Do you want to know more?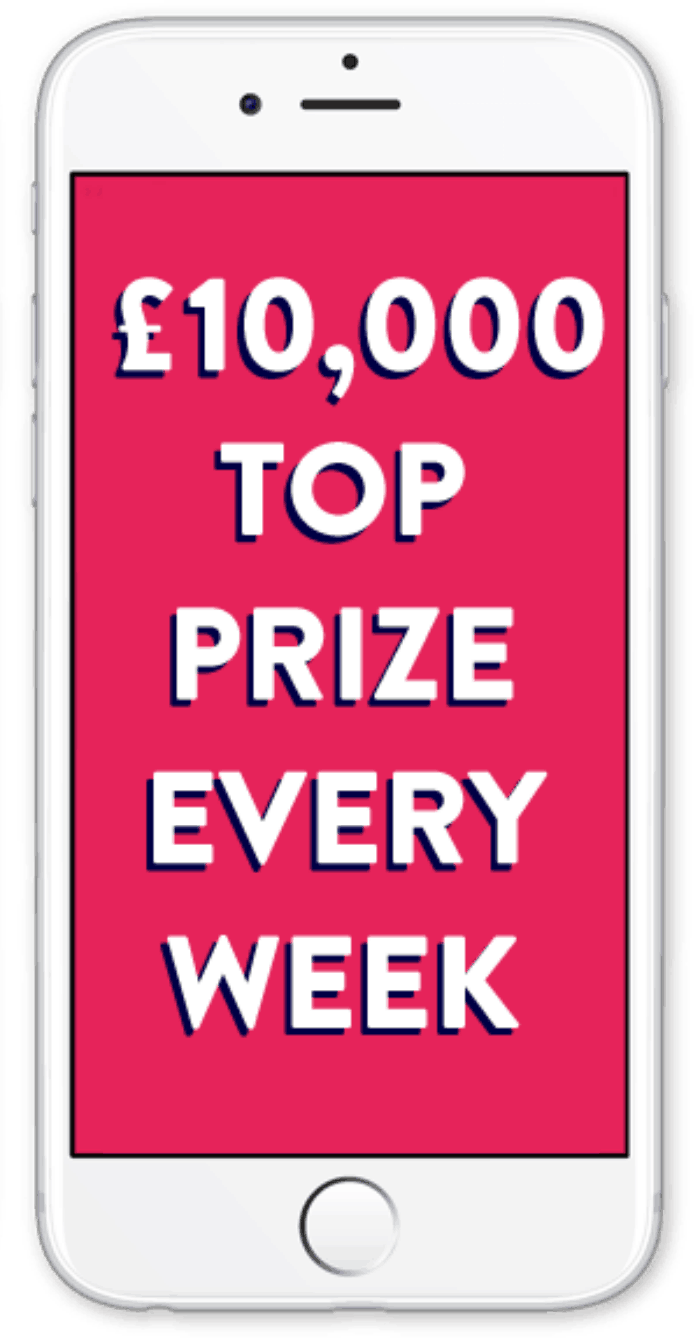 About Tengi
Tengi allows you to send messages, emoticons, videos, photos and recored messages to any friends in your contact list using the app.  It was recently given the title 'App of the Week', by 3 major publications including Digital Spy.  How did a messenger app mange this?  Well, the really cool thing about this app is that every week, every person who has used Tengi in that week, is entered into a draw with a top prize of £10,000.
I've been using the app since Friday, and already I know someone who has won a small prize in the draw and I've earned lots of entries into next weeks draw by sharing the app with my friends and getting them to download it.
Download Tengi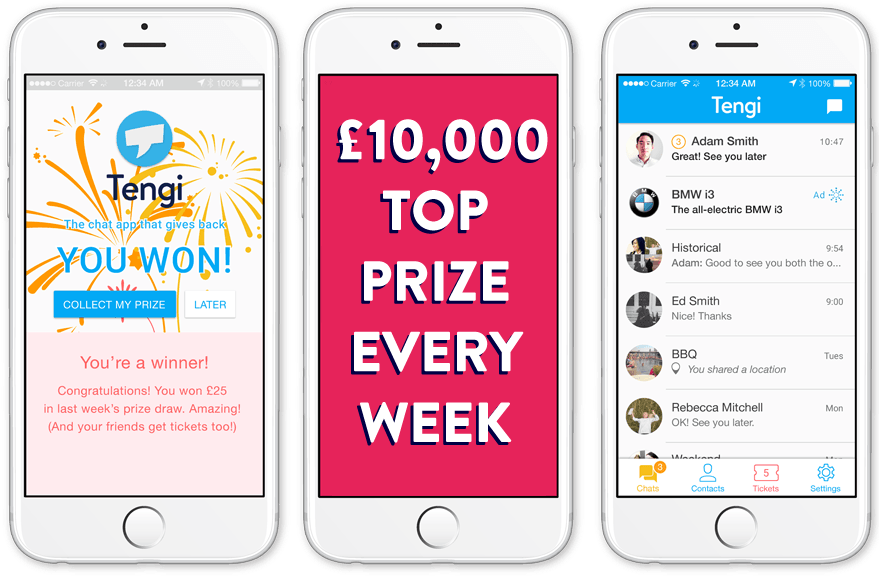 Myself and my blogging friends have been asked by Tengi to spread the word about this cool messenger app.  We are official #TengiBloggers and we are spending the next two weeks using it to keep up with our friends.  We also have some challenges to complete, which makes me feel nervous and excited at the same time so watch this space.
If you want to get in on the Tengi fun and enter the awesome prize draw, then all you need to do is this:
Download the app from an app store (it's completely free!)
Enter a phone number to get your SMS code
Give yourself a cool user name
Tell Tengi where you heard about the app by entering BLOG on the welcome screen where it says 'use a voucher'
I hope you have as much fun as us #tengibloggers are having using the new app.  Good luck in the prize draw and please do pop back and let me know if you win!
This is a collaborative post.