Hello readers and welcome to a special Bank Holiday edition of My Weekly Photo.  As you might already know, my Little Pudding turned 2 this weekend, and we had a few things planned to celebrate.  As she is only two, we did't do the whole party thing as I'm not convinced a child of that age gets much out of them.  She certainly won't remember the experience.  Instead we did this…..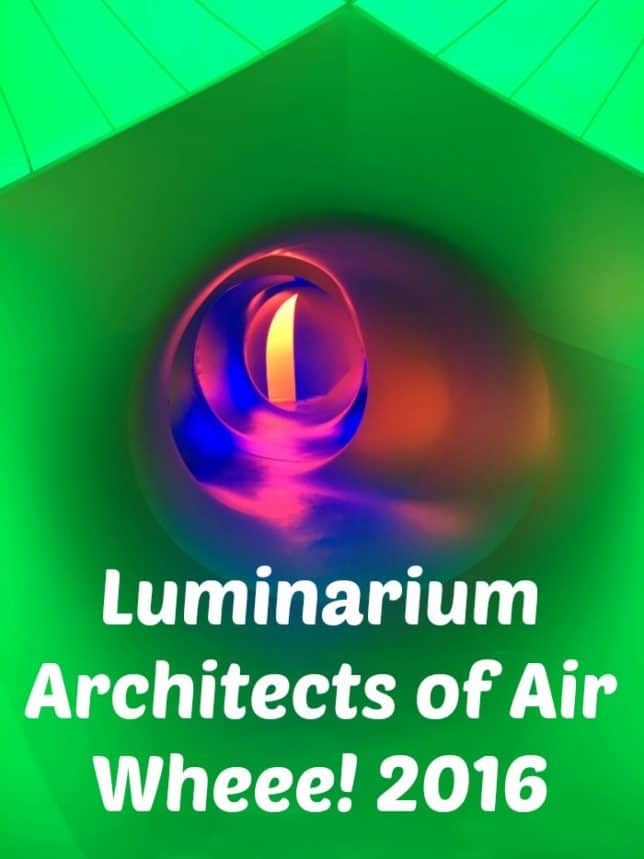 We visited one of our favourite places in Nottingham to enjoy the Wheee! Festival for children.  We took a family picnic, played in the park, walked round the lake, went to the theatre and best of all we went inside the Luminarium.
This was without a doubt a highlight for us as parents and the children.  We went last year, so knew we were going to be in for a treat.  Princess could remember going, which was lovely and made her all the more excited about going inside.  Little Pudding was crawling when we last visited, so we were really keen to see how she got on now she is on her feet.  The space is fantastic for taking photos, so I thought I'd share a collection of the best ones from inside the Architects of Air creation called Katena.
Inside The Luminarium
Explore the relaxing tunnels inside Katena….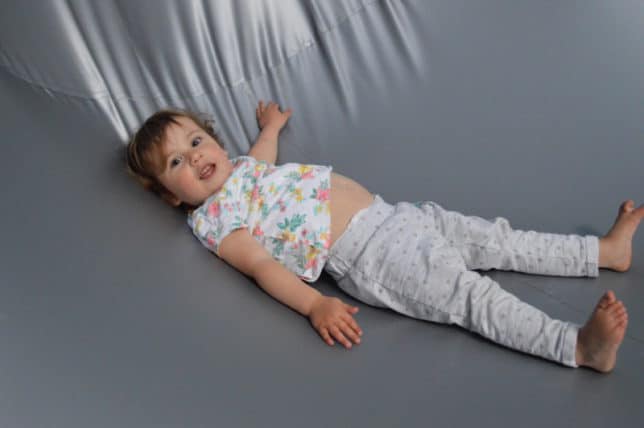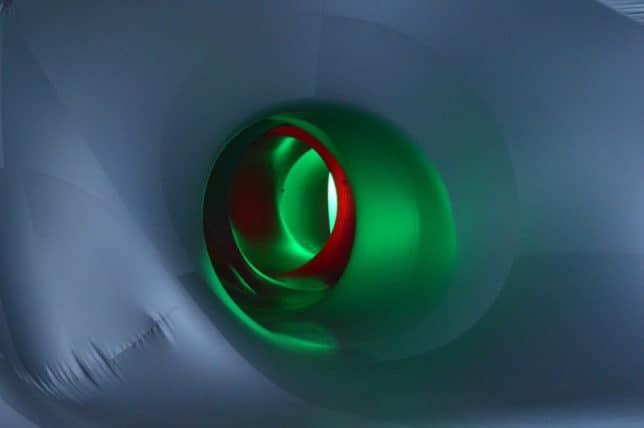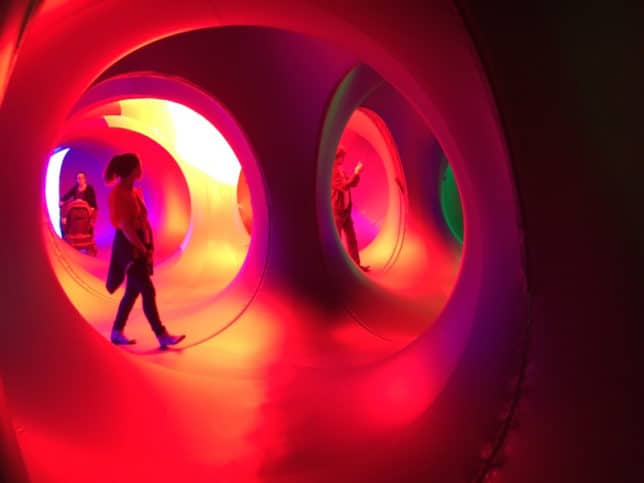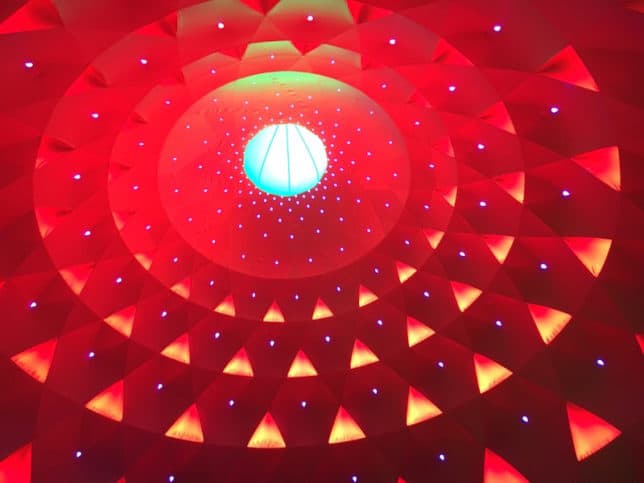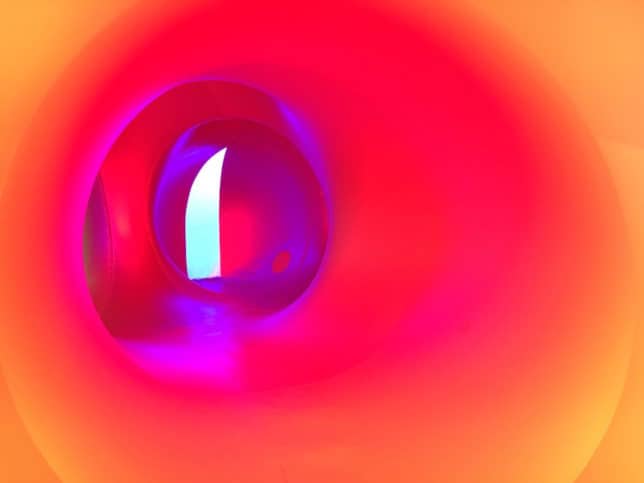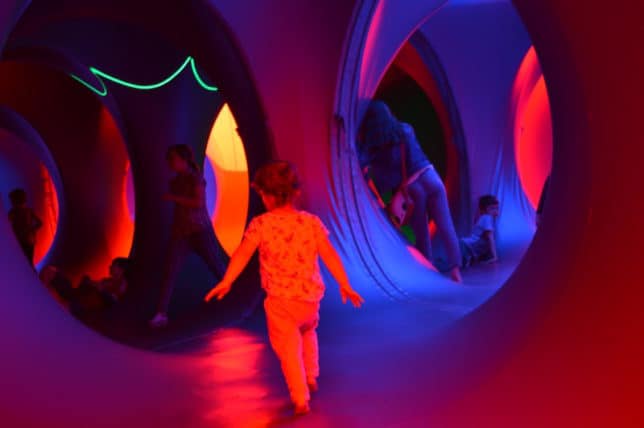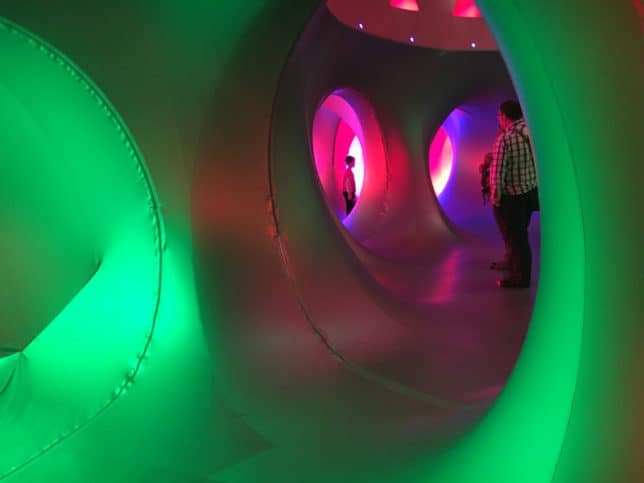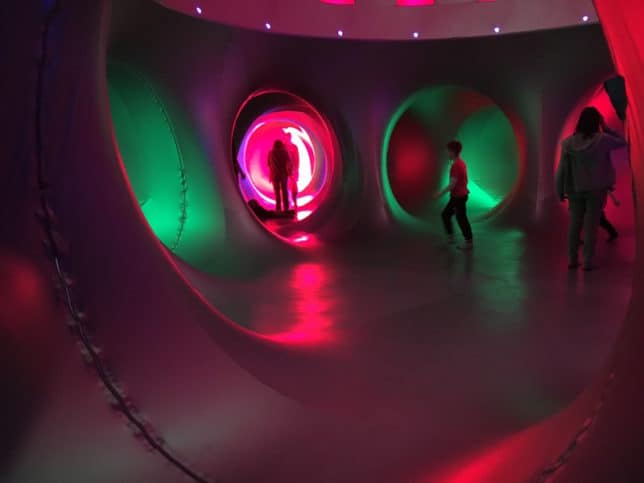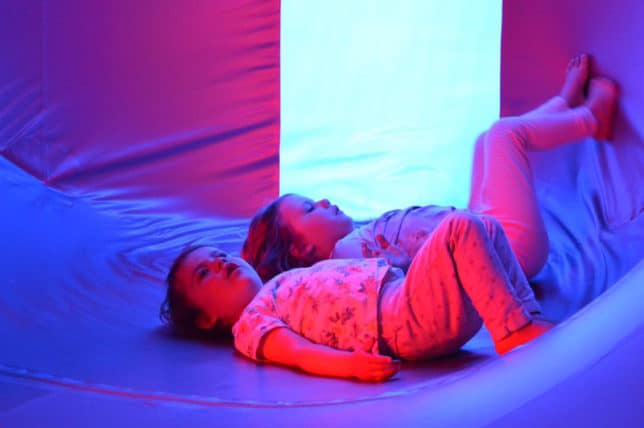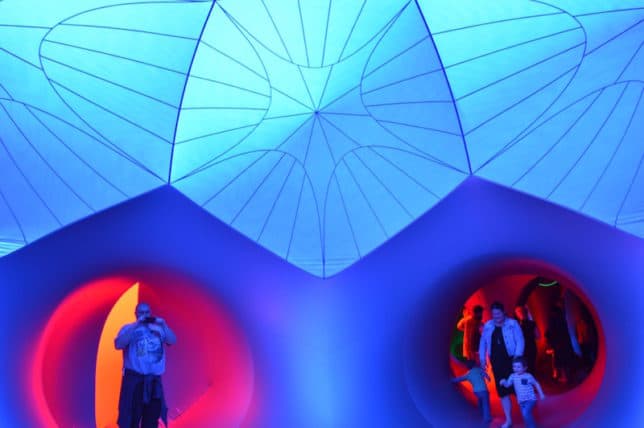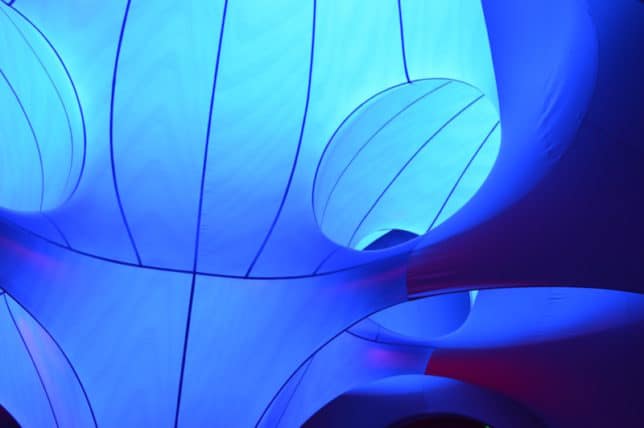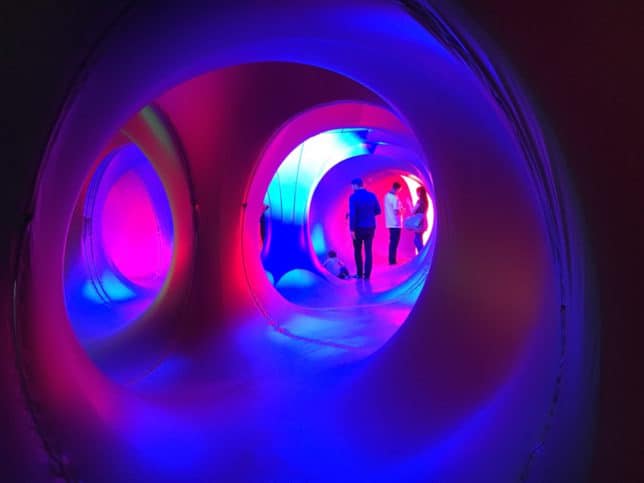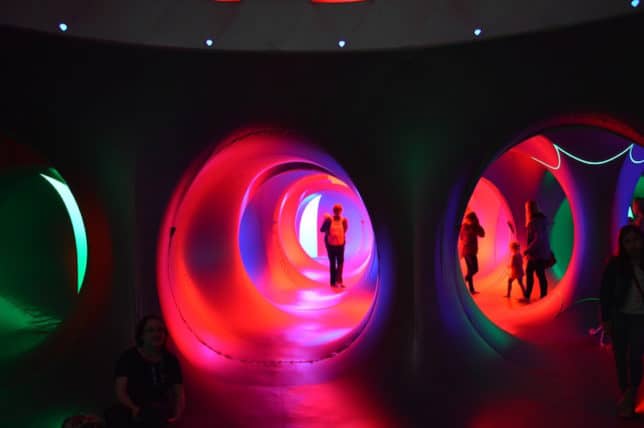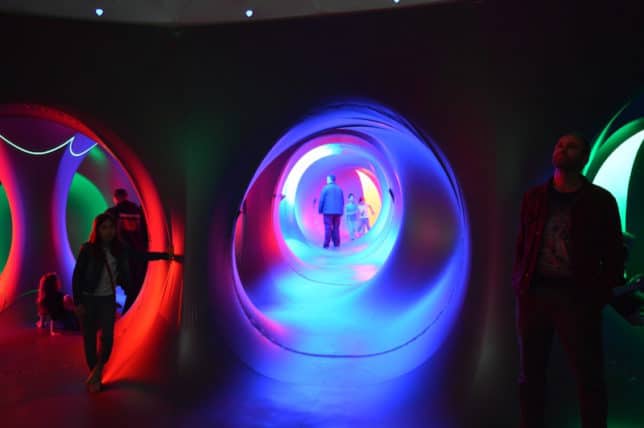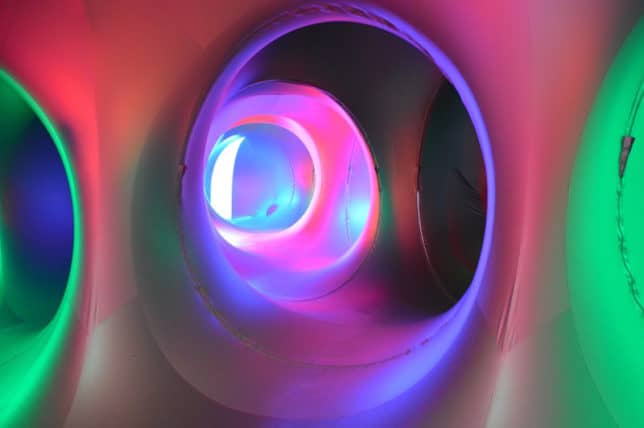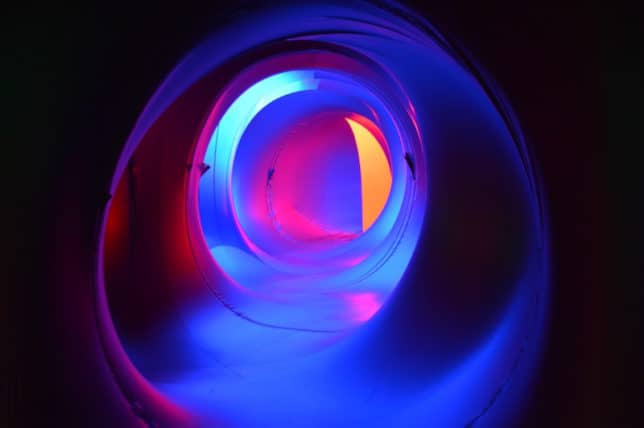 The tunnels are filled with different coloured light and relaxing music is played inside.  It was amazing to see the girls interact with the space.  When we went in they were asked not to run or jump on any of the structure.  It's a bit like asking them not to press the red button.  They were so keen to play and explore, that there were occasions where they forgot the rules.
If you get chance to pop down to the Wheee! Festival in Nottingham I really recommend going inside the Luminarium.  It's a great experience for all, but kids especially get a lot out of it.  The sculpture is also wheelchair accessible.
The Luminarium is built in Nottingham by the Architects of Air, but it travels the UK and around the world.  If you get chance to take a look inside Katena, please do come back here and let me know what you thought.
We were provided with complimentary entry to enjoy the Luminarium at Lakeside Arts during the Wheee! Festival but all thoughts and opinions are my own.