Do you visit gravesites when you travel?  Don't worry, there's no right or wrong answer.
I asked myself this question the other day and it really got me thinking about the different cultural experiences I look for when visiting new places.
When I actually thought about it, I've visited a number of cemeteries and gravesites over the years, but it probably wasn't a conscious decision about exploring the local culture.  Having given this a bit more thought, I realised that perhaps I should be making more effort to add famous graves or cemeteries to our travel itineraries, especially as they kids grow older or when I'm solo travelling.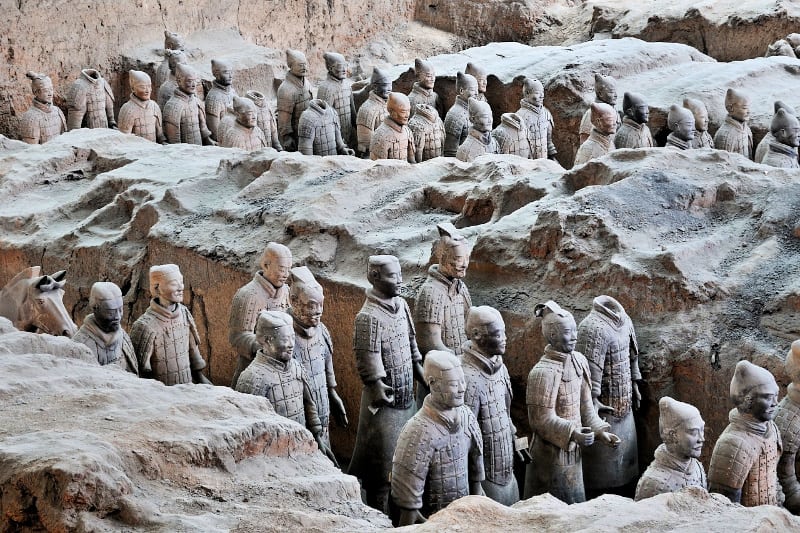 Death is a significant aspect of any culture.  How different cultures deal with death can give a real insight into how people feel about family or other significant figures in their lives from celebrities, royalty to religious figures for example.
Death can also give you a new insight into any given society, that you might not otherwise have been aware of.  If you really want to get under the skin of the local culture, thinking about death, burial and gravesites can all of a sudden become very interesting things to do when you travel.
Famous Gravesites and Burial Grounds from around the World
Island of San Michele, Venice's Cemetery
Let's think about Venice for a second.  It's the floating city surrounded by canals, right?  Where do you think they have their cemetery and bury their dead?  Well, they have an island called San Michele that is just for tombs and churches.
You can catch a boat to visit the island of San Michele and explore the cemetery and I'd strongly recommend making a visit here while you are in Venice.  Graves are not underground in the way you are used to seeing them here in the UK.  Instead tombs which house a person's remains are stacked one on top of the other in what looks like draws or slots.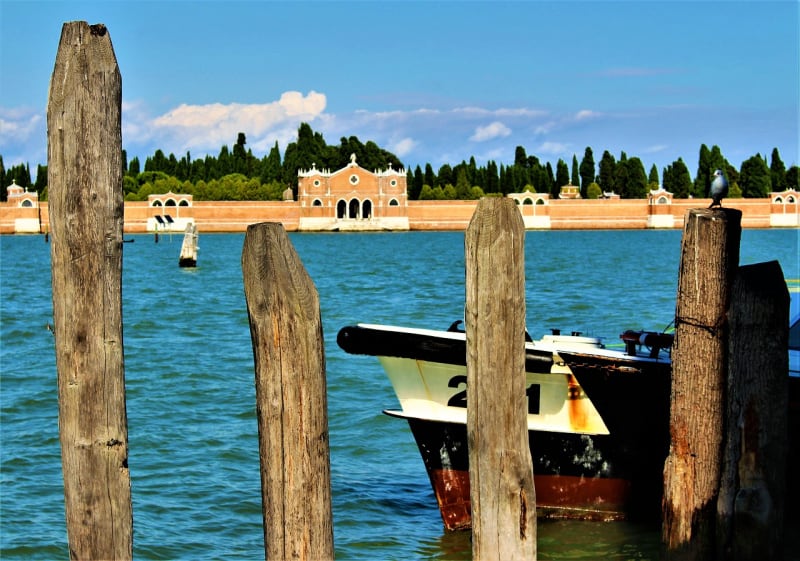 You will see lots of photos of those that have passed away on the tombs, as well as inscriptions and often flowers too.  It's divided into many sections which can make it difficult to navigate, but with a little hunting you might find sections for nuns, priests and even gondoliers.
English Churches
When ever I visit somewhere new I will often step inside the local church or cathedral and take a look around.  Most English churches contain tombs for either significant religious figures from the past or other historical figures that left their mark in some way.
If you are planning a visit to London, Westminster Abbey might be the obvious choice if you are looking for a religious building to visit.  There are a number of significant graves and memorial stones here that can make your visit feel more connected to the British culture.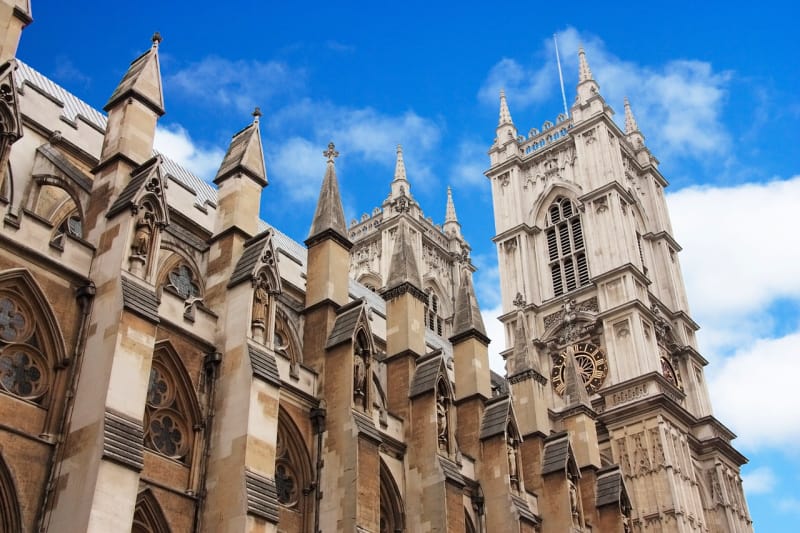 The Unknown Warrior, often called the 'tomb of the unknown soldier' is at the west end of Westminster Abbey and is where an unknown soldier is lay to rest who lost his life in WW1.  It's a significant memorial to the lives that were lost during WW1, as well as providing those families who lost loved ones who could not be buried with a symbol of them being laid to rest.
At Westminster Abbey you will also find the Royal tombs of 17 monarchs including King Edward the Confessor, King Henry V, Queen Elizabeth I and Mary Queen of Scots.  It is also the final resting place of a number of writers and poets.  There are over 100 people either buried or have memorial plaques here including Rudyard Kipling, Charles Dickens and Jane Austen.
Cemeteries in China
The Chinese, as a culture, prefer to bury the dead but they are running out of space.  There are only 3000 cemeteries in China, and space is pretty tight making them an interesting place to visit for that reason alone.
The government is keen to steer it's citizens towards cremations or even water burials instead of traditional burials.  With an ageing population and pressure on land resources growing the story of China's cemeteries will continue to be an interesting one as the government passes laws to try and control the situation.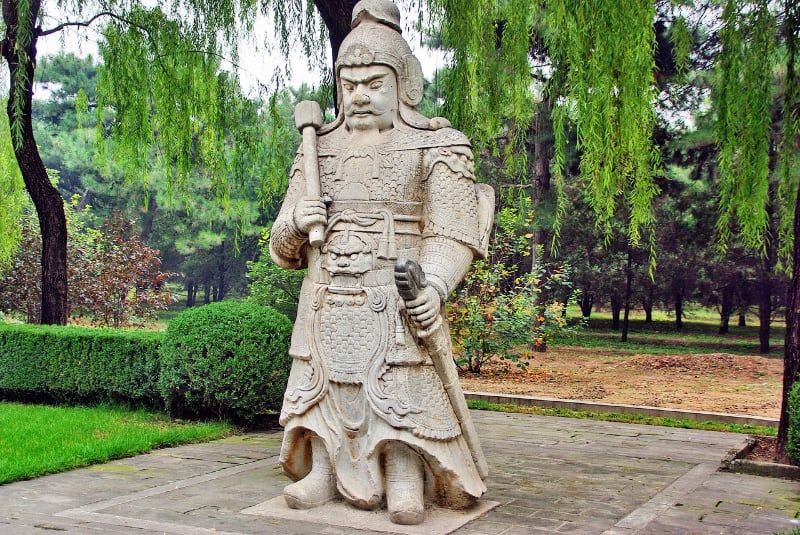 One cemetery not under threat though is the home of the Thirteen Tombs of the Ming Dynasty just outside of Beijing.  This attracts many tourists year after year to appreciate the palatial architecture and traditional Chinese culture.
Famous Graves
As well as the ritual of dealing with death, there is also the long standing tradition of visiting the graves of famous people.  One that still attracts a lot of attention is the grave of Elvis Presley.  He is buried in the Memorial Garden at his famous home, Graceland.  Now a museum, his once private estate in Memphis Tennessee, attracts over 600,000 visitors a year who want to pay their respects to this famous musical icon.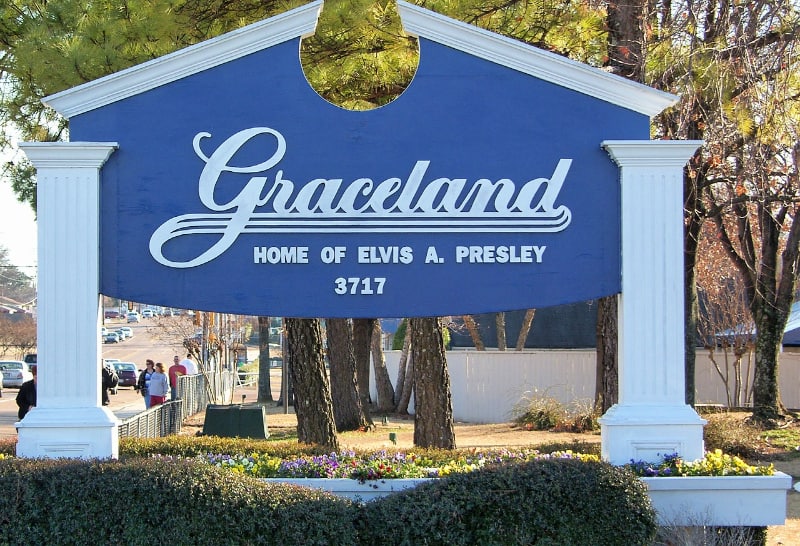 Other famous celebrity graves include Jim Morrison, legendary lead singer of the Doors who's final resting place is in Père La Chaise cemetery in Paris and Bruce and Brandon Lee who are buried next to each other in Seattle's Lakeview Cemetery.
What ever your motivation for visiting gravesites around the world, they can bring a whole new dimension and appreciation to your your travel experiences.  I hope I've managed to convince you that it's not a morbid experience but perhaps a more thoughtful way to experience the local culture when you travel.